6 Players With the Most to Prove During NFL's Thanksgiving Day Games
Article Highlights:
6 NFL players have a lot to prove during the Thanksgiving Day games
The list features one player from each team on the three-game slate
Each player enters Week 12 with a chip on his shoulder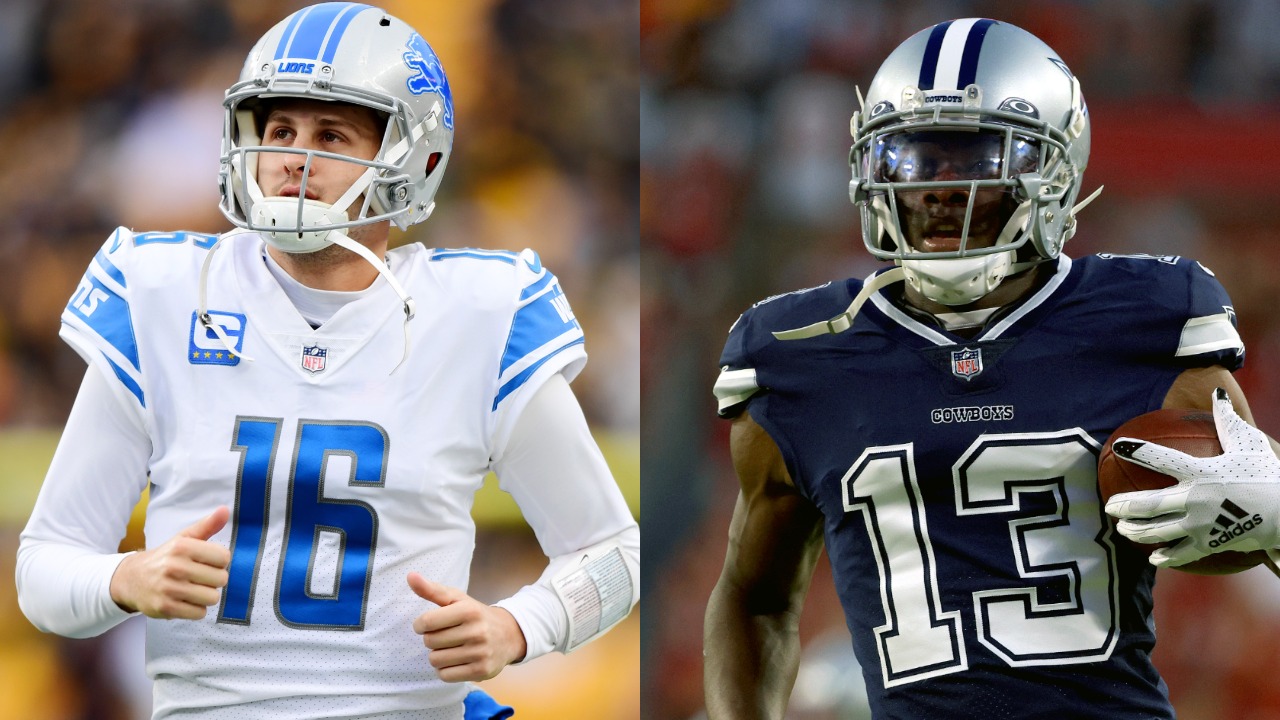 Watching football on Thanksgiving Day is one of the greatest traditions of all time. The NFL's three-game slate for 2021 comes with so many storylines. With bellies full and eyes glued to the television, fans around the country want to see which players will step up on the big stage. But which players have the most to prove this Thanksgiving? Here are six names that stand out.
6. Cornerback Kindle Vildor, Chicago Bears
Kindle Vildor is not a name many know, but the Baltimore Ravens sure do. The Chicago Bears cornerback gave up a big play to Sammy Watkins at the end of the game in Week 11. The 29-yard reception led to the game-winning touchdown for Baltimore. The loss dropped Chicago to 3-7 on the season.
After getting criticized for giving up a game-changing play, Vildor must be looking to redeem himself against the Lions. The Bears need more from their No. 2 corner. Thankfully, he'll have an easier matchup against Detroit.
Kindle Vildor is replaceable. However, he has every opportunity to prove his mental toughness to his coaches and teammates.
5. Quarterback Taysom Hill, New Orleans Saints
Taysom Hill is getting away with highway robbery at this point. The New Orleans Saints just set his bank account up, signing him to a massive contract extension worth between $40 million and $95 million. That's a whole lot of money for a backup quarterback.
When Jameis Winston suffered a season-ending injury, Sean Payton opted for Trevor Siemian to take over. Remind us, why is Hill worth so much money? This is one of the most baffling situations in recent memory. The swiss-army knife has an opportunity to get increased touches with Alvin Kamara and Mark Ingram II on the injury report.
Taysom Hill needs show the world why the Saints can't get enough of him.
4. Wide receiver Michael Gallup, Dallas Cowboys
The Dallas Cowboys desperately need Amari Cooper back on the field. However, fourth-year wideout Michael Gallup must step up in the meantime. Gallup entered the 2021 season as one-third of arguably the best receiving trio in the NFL. He got injured in the season opener, but he's finally back healthy.
Gallup has recorded eight receptions for 86 yards in the past two games combined. Dak Prescott and the offense need better production from him against the Raiders, especially with Cooper and possibly CeeDee Lamb out.
Michael Gallup is a free agent after 2021, so he needs to have a big game to earn himself a noteworthy contract.
3. Quarterback Jared Goff/Tim Boyle, Detroit Lions
We don't know yet know who will be playing quarterback for the Detroit Lions on Thanksgiving. This game would be important for either Jared Goff or Tim Boyle, but for different reasons.
The LA Rams shipped Jared Goff to Detroit, a less than ideal football situation. As expected, 2021 has been a challenge for Goff and company. He's dealing with an oblique injury, but he still has a starting job to play for if he goes. Tim Boyle is an unknown. He started in Goff's absence against the Browns and would get another opportunity to prove he can be a legit NFL quarterback.
The lowly Lions play on Thanksgiving every year. If either quarterback pulls off a win, they'll be a legend.
2. Quarterback Derek Carr, Las Vegas Raiders
Derek Carr revealed he grew up watching the Cowboys. Well, now he'll get to play against them with the entire family watching on Thanksgiving. The Las Vegas Raiders quarterback shouldn't need any extra motivation for this game, as it's already a must-win.
The Raiders are 5-5 and fighting for their playoff lives. The 2021 season has been extremely taxing for the entire organization, but Carr is desperate to lead this team back to glory. For Las Vegas to turn the tumultuous season around, it starts with a win over Dallas.
The Raiders will only go as far as Derek Carr takes them.
1. Quarterback Josh Allen, Buffalo Bills
What is going on with the Buffalo Bills right now? This team looked like a surefire Super Bowl contender at one point, but lately, it's looked more like a pretender.
The Bills signed Josh Allen to a massive $258 million contract extension before the 2021 season. His production has been up and down throughout the season, similar to the rest of the team. As a player whose name appeared in MVP talks for most of the season, he's squandering his chances. The late game on Thanksgiving offers a bounce-back opportunity against New Orleans.
Josh Allen is the biggest name on the list, and he has the most to prove.
All stats courtesy of Pro Football Reference.