6 Potential Trade Destinations for Russell Westbrook
Russell Westbrook is one of the most polarizing and enigmatic NBA superstars of this generation. The 2016-17 MVP has averaged a triple-double (at least 10 points, 10 rebounds and 10 assists per game) over an entire season for three straight seasons, making this remarkable accomplishment so commonplace that it may be underappreciated at this point. Despite his fantastic work ethic and production, critics wonder if Westbrook's shaky decision-making will prevent him from ever winning an NBA Championship.
With Paul George heading to the Los Angeles Clippers in exchange for picks and prospects, Oklahoma City may be headed for a full rebuild. Trading Russell Westbrook won't be easy from a logistics and salary cap standpoint due to his super-max contract (which still has four years and $171 million remaining on it), but plenty of teams could be eager to try to make the numbers work for a chance to acquire an elite point guard in his prime like Westbrook. Here's a look at seven teams that might be calling up Thunder General Manager Sam Presti with trade ideas.
The New York Knicks
The Knicks struck out hard during free agency. After trading Kristaps Porzingis to the Dallas Mavericks last season to free up the salary space to go after Kevin Durant and Kyrie Irving, that duo decided to go to Brooklyn instead. This left the Knicks to settle for a plan B free agent haul to build around rookie R.J. Barrett with that was highlighted by former New Orleans Pelican Julius Randle.
New York's current plan at point guard heading into 2019-20 is a position battle between Dennis Smith Jr., Elfrid Payton, Frank Ntilikina, and Kadeem Allen. This won't do if the Knicks hope to end their six-year playoff drought. A move for Westbrook might be risky, but it would be exactly the kind of splash that this franchise needs to make to try to get back to a state of relevancy.
The Toronto Raptors
If last offseason's trade of DeMar DeRozan, Jakob Poeltl and a first round pick for one year of Kawhi Leonard and Danny Green taught us anything, it was that Raptors President Masai Ujiri isn't afraid of taking big risks. Does Ujiri see a fit in Westbrook?

The Kawhi Leonard trade worked out perfectly in the short-term, bringing a championship to Toronto for the first time in franchise history. But with Leonard opting to leave in free agency this year and Kyle Lowry set to become a free agent next year, the Raptors may need to make a move for a new star soon.
Toronto and Oklahoma City reportedly had talks about a trade for Paul George, but this was likely just used as leverage by the Thunder to make the deal they made with Los Angeles. If the two teams come back to the table, however, a deal centered around Pascal Siakam, Fred VanVleet, Lowry's expiring contract and draft picks could maybe get this deal done.
The Orlando Magic
The Magic appear to be interested in staying competitive this season after re-signing Nikola Vucevic and Terrence Ross and adding Al-Farouq Aminu during free agency. Adding an elite point guard like Russell Westbrook to the equation would accelerate the process of making the postseason consistently.
Orlando has some interesting trade chips. Aaron Gordon is on a relatively team-friendly deal and could be a nice young piece for the Thunder to build around. Markelle Fultz might be worth a gamble for Oklahoma City, too.
The Detroit Pistons
The Pistons have big money tied up on Blake Griffin and Andre Drummond for the next two years but no clear path to competing for titles in that time frame. A trade for Westbrook wouldn't make the Pistons a top contender, but it would certainly make them a whole lot more interesting. This deal would likely center around former Thunder point guard Reggie Jackson returning to the team, Luke Kennard, and a handful of first round picks.
The Minnesota Timberwolves
The Minnesota Timberwolves were reportedly hoping to make a trade for D'Angelo Russell this offseason, but that fell through as the Warriors made a deal for the Nets star instead. Could a similar deal for Westbrook work out instead? If the Thunder were interested in a package that included Andrew Wiggins, Josh Okogie and picks, the Timberwolves could add Westbrook to a core of Karl Anthony-Towns, Robert Covington and Jarrett Culver.
The Miami Heat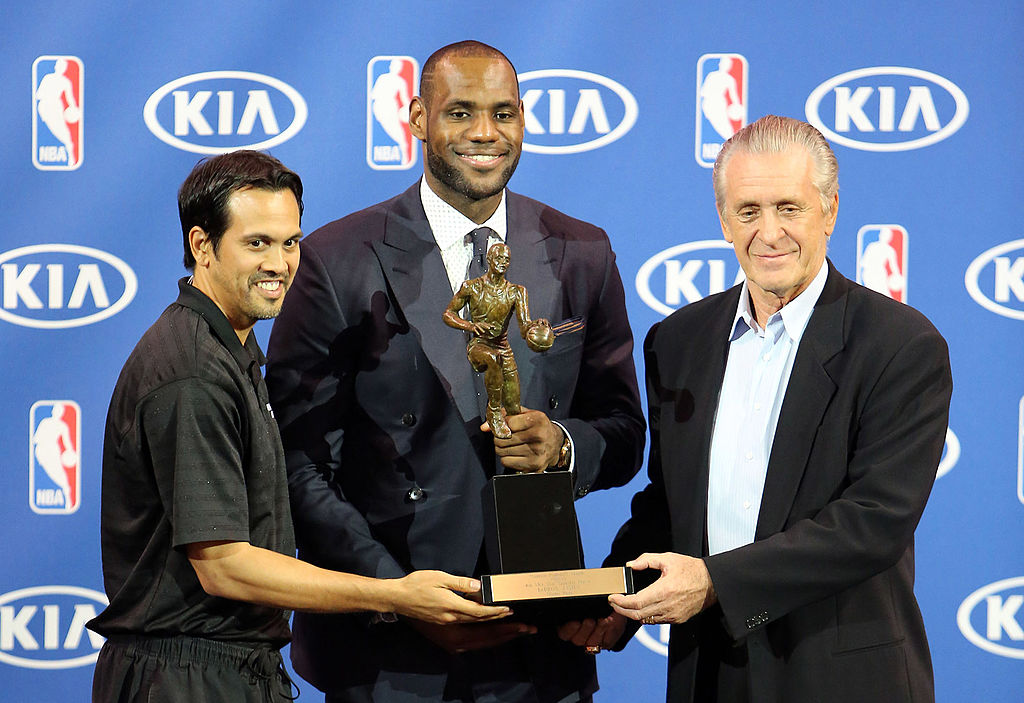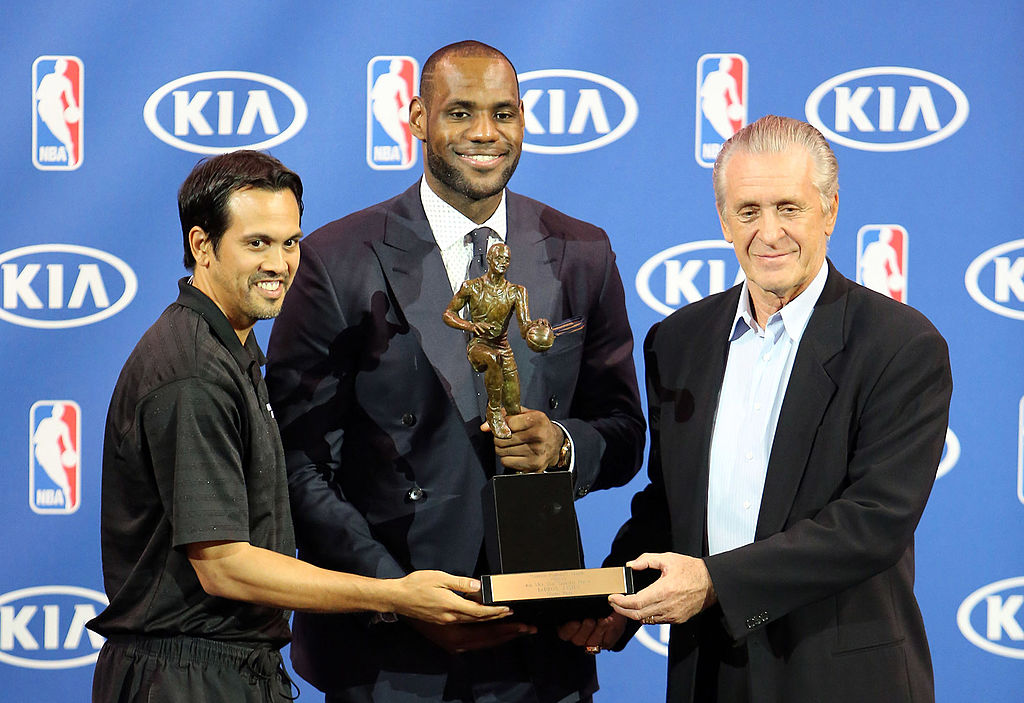 A backcourt featuring Russell Westbrook and Jimmy Butler would be a whole lot of fun to watch as both are big stars with big personalities. Better yet, with the right trade and some maneuvering, the Heat could even have enough cap space to add another big star to this duo in 2020.
The only reason that Miami isn't higher on this list is the fact that they don't have many draft picks left to trade. Oklahoma City would need to be high on the Heat's young trio of Tyler Herro, Bam Adebayo and Justise Winslow for this partnership to work.