6 Pro Athletes who Turned Vegan
Consider Yankees pitcher CC Sabathia's good fortune. The 39-year southpaw, in the twilight of his probable Hall of Fame career, had the opportunity to spend his team's historic weekend series in one of the world's top cities for vegans–London. Known for its plethora of innovative plant-based eateries, the towering hurler was able to easily maintain the diet he began prior to the 2018 season, in an effort to get the most out of his six-foot, six-inch, 300-pound frame.
Sabathia is but one of a number of pro athletes eschewing meat, dairy, poultry and lots of other typical dietary mainstays in order to remain healthy while hoping to prolong careers, increase energy or combat medical issues. For example, tennis legend Venus Williams took to a raw vegan diet to reduce the impact of Sjogren's Syndrome, a debilitating autoimmune disease that forced Williams to withdraw from the 2011 U.S. Open. A raw vegan diet differs from a "traditional" vegan diet in that no food in the regimen can be cooked over 118 degrees, making eating interesting on the road unless one brings along a personal chef.

Tom Brady Has A Terrific Diet
Heading the vegan athlete hit parade is six-time Super Bowl champ, Tom Brady. Brady, with his TB12 performance program, co-owns vegan meal kit company, Purple Carrot. Vegan for most of the year, the New England Patriots star gets an asterisk next to his dietary menu as Brady admits he eats some lean animal protein during the winter. For his nonpareil career, we'll give Tom a pass.

From enforcer to activist
Former Montreal Canadiens enforcer George Laraque has been a vegan for 10 years, deeply committed to animal rights as a spokesman for PETA. The son of Haitian immigrants, Laraque makes our list not only for his deeply personal attachment to veganism but also as the owner of two plant-based restaurants in Montreal. A former second-round pick of the Edmonton Oilers, the Montreal native played fierce in the corners and finished his 12-year career with 53 goals and 100 assists.

Fighting for animal rights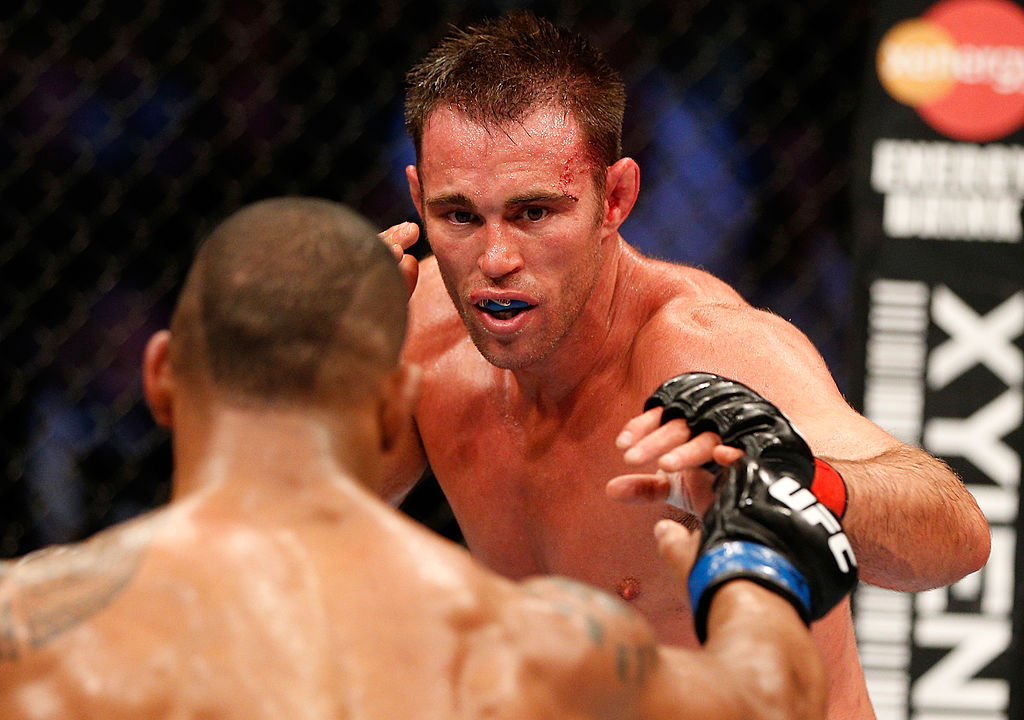 Running counter to the sport's brutal image, MMA fighter Jake Shields comes to veganism easily, being raised by a vegan father. A welterweight in the Professional Fighters League, specializing in America jiu-jitsu, Shields has been a welterweight and middleweight champ across a number of MMA organizations including Rumble on the Rock, Elite XC and Strikeforce. Shields, another PETA spokesperson, admits that a number of his protein supplements can contain whey–a dairy byproduct–so he considers himself more of a vegetarian than a vegan.
Colin Kaepernick takes another stand
Rounding out the list of pro athletes who have found renewed energy and focus from a vegan diet is one of pro football's best-known (yet teamless) quarterbacks, Colin Kaepernick. Adjunct to Kaepernick's headline-grabbing national anthem protest, the ex-49er signal caller became vegan in 2017. While the athlete-turned-activist did not play a single down in '17, he did win GQ magazine's citizen of the year award.
Nashville cats pile on the veggies
Despite the pervasive aroma of ribs that permeates the greater Nashville area, a number of Tennessee Titans have turned their noses up to meat (and other animal products) and have become vegans. More than 15 Titans have turned vegan after linebacker Derrick Morgan started the trend more than two years ago. Fueled by the plant-based delicacies cooked up by Morgan's wife, Charity, a Cordon Bleu-trained chef, the diet took hold and now counts Wesley Woodyard, 300-pound defensive end Jurrell Casey, and DaQuan Jones, a lineman who tips the scales at 322 pounds. Seemingly, no one goes hungry.