6 Facts You May Not Know About Pete Rose and the Hall of Fame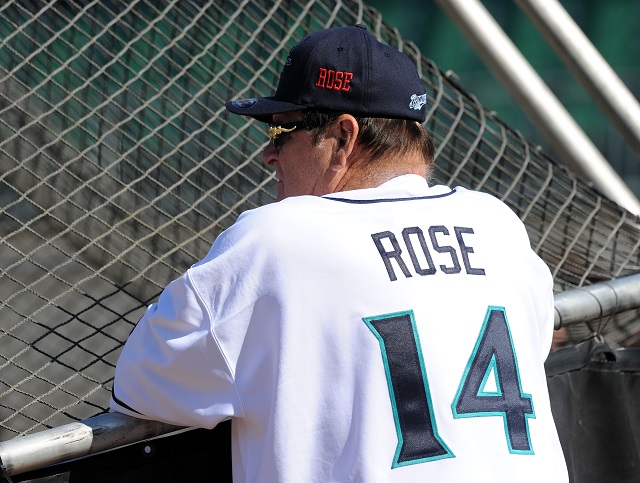 2015 marks the twenty-sixth year that Pete Rose has been banned from baseball — one of the sport's greatest controversies, and in many respects, one of its most disappointing revelations. Rose, arguably one of the greatest ever to play the game, has long been tainted after being charged with gambling and allegedly betting on his own team.
Despite Rose's serious violation of a bevy of Major League Baseball rules and regulations, many fans — and Rose himself — believe he should be reinstated and allowed a place in the Hall of Fame: The two seemingly go hand in hand, as the Hall of Fame added a clause to its eligibility rules in 1990, stating that players who were on the ineligible list could not be considered as candidates.
We've compiled six key facts surrounding Rose's ban. [Update: and now that Rose has sent a formal request to the MLB's new commissioner to ask for reinstatement, we thought it was high time to revisit them]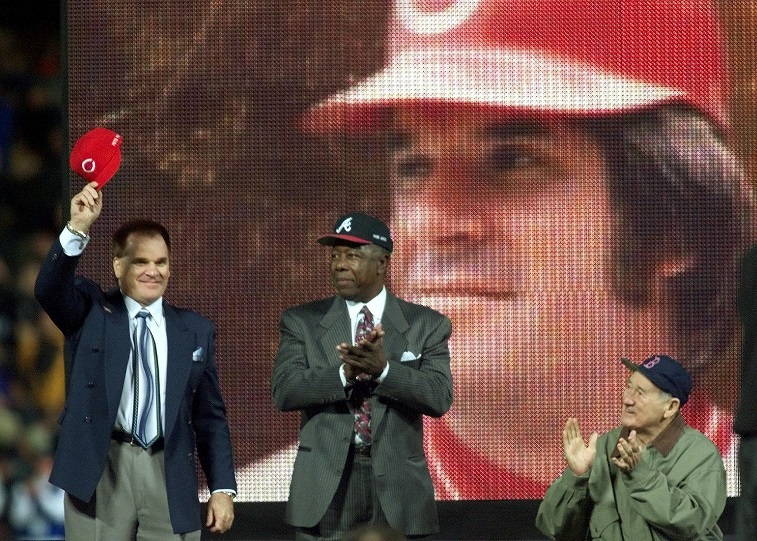 1. On August 24, 1989 — nearly twenty-five years ago — Commissioner Bart Giamatti, after an in-house investigation, announced that Rose, baseball's all-time hits leader and one of history's greatest players, was banned for life for gambling on baseball. "The banishment for life of Pete Rose from baseball is the sad end of a sorry episode," Giamatti said in a statement. "One of the game's greatest players has engaged in a variety of acts which have stained the game, and he must now live with the consequences of those acts." Despite his firm stance on the matter, Giamatti is credited with facilitating an agreement that "ended" the betting scandal and allowed Rose to voluntarily withdraw from the sport, avoiding further punishment. The next two commissioners, Fay Vincent and Bud Selig, have upheld this ban.
2. "The Dowd Report," the result of an investigation by lawyer John M. Dowd, set out to prove that Rose did in fact bet on baseball games. In his research, Dowd found that Rose was betting on approximately five to ten games every day in basketball, football, hockey and baseball, at about $2,000 a game. In one month, Rose lost more than $67,000, and he was often deeply in debt to bookies — at one point, he owed a Staten Island bookie $200,000. Dowd handed over his research to Giamatti in May 1989. It was comprised of 225 pages and seven volumes of exhibits, which included bank and telephone records, alleged betting records, and transcripts of interviews with Rose and other witnesses.
3. Rose, who holds more records than any other player in the history of major league baseball, became the first person banned from the game since 1943. He left the game as the all-time Major League leader in hits (4,256), games played (3,562), at-bats (14,053), and outs (10,328). An incredibly dynamic player, Rose is also the only player in major league history to play more than 500 games at five different positions. In response to Giamatti's ban, Rose insisted at the time that, "I don't think I have a gambling problem at all."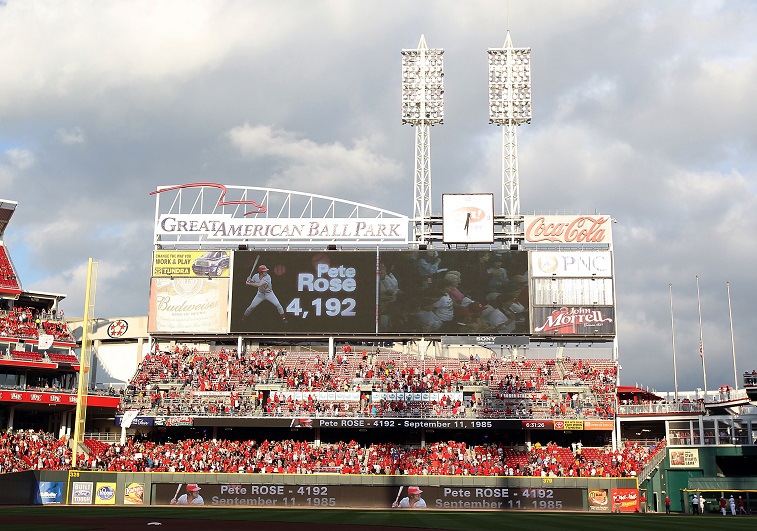 4. Despite Rose's continued denials on various levels of the charges against him, he voluntarily accepted a permanent place on baseball's ineligible list; and critics say he has not really "fought" the charges. According to baseball's rules, Rose could have applied for reinstatement after one year, but waited to apply until 1992 and 1997. Critics point out that had Rose had nothing to hide, then he would have had no reason to remain silent and accept an agreement to voluntarily withdraw from the sport. Commissioners Vincent and Selig have never responded to Rose's reinstatement efforts.
5. Rose denied betting on baseball until an admission in 2004, when he finally came clean and said he bet without knowing how drastic the penalties would be. "You don't think you're going to get caught," Rose told ABC News. "I think what happens is you're, at the time, you're betting football and then, then what's after football is basketball and obviously the next thing that follows is baseball. It's just a pattern that you got into."
6. In simple language, the ban on Rose means he can't appear at any official Major League Baseball functions. He also can't take part in any pre- or post-game festivities involving the Cincinnati Reds (where he played and managed for 25 seasons) or in Philadelphia, where he played for five seasons with the Phillies. Still, Rose has been allowed a few exceptions, including an on-field appearance to commemorate the twenty-fifth anniversary of his record-setting hit (No. 4,192), which broke Ty Cobb's previous record.