ESPN's 7 Best '30 for 30′ Documentaries Ever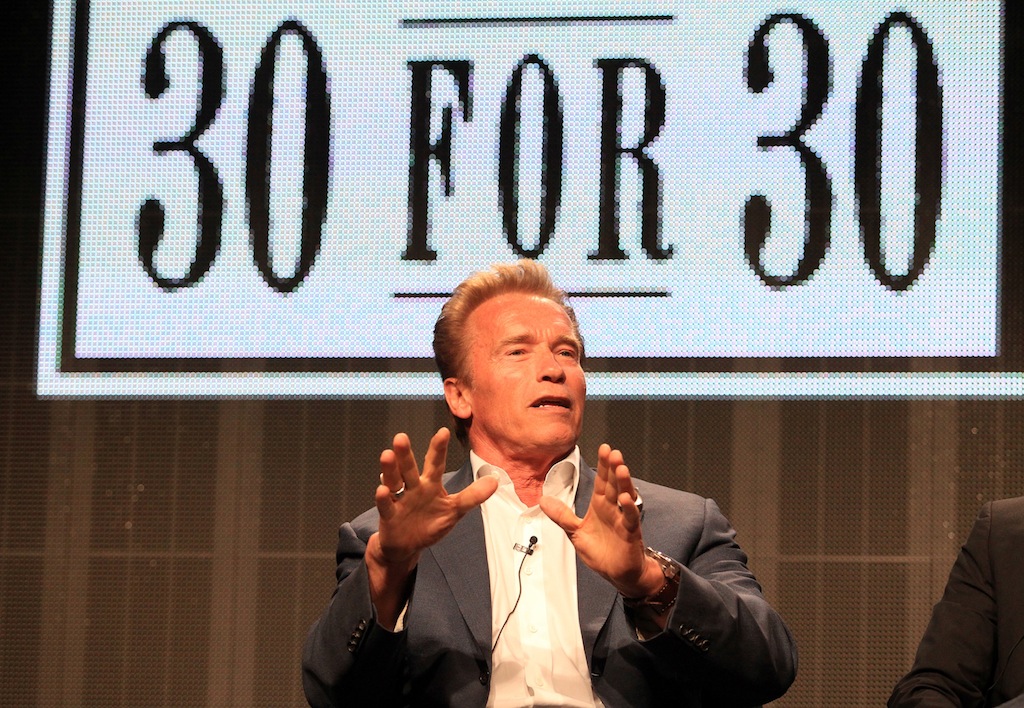 For all the great sports movies out there, including the ones that bring in the big bucks, there are plenty of stories that have no business being told. They're simply just not that good. Don't get us wrong, we love fiction as much as anyone. Yet, in the world of sports, a place where drama actually exists, there's really no point in trying to make up over-the-top stories. Not when we have so many real ones to tell.
If you're among those who don't appreciate a good sports documentary, perhaps it's time to make a change. And if you need a place to start, we highly recommend taking a look at ESPN' '30 for 30′ series. While you're at it, give these seven films a chance. Trust us, you won't be disappointed.
7. Chasing Tyson
Imagine being one of the greatest boxers the sport had ever seen. A four-time heavyweight champion, in fact. And yet, not even achieving that level of success was enough to gain you the respect you deserved. The only way to gain said respect was to fight Mike Tyson. Welcome to the world of Evander Holyfield and his story told through Steven Cantor's documentary, Chasing Tyson.
6. I Hate Christian Laettner
It's safe to say that former Duke All-American Christian Laettner is one of the greatest college basketball players in history. And yet, there's a fairly good chance that unless you attended the university, you're probably not a fan of the two-time national champion. Why is that the case? That's what Rory Karpf's documentary, I Hate Christian Laettner, looks to find out.
5. Survive and Advance
College basketball has seen its fair share of Cinderella stories. Yet, none stand out quite like the magical run made by the 1982-83 North Carolina State Wolfpack. John Hook's documentary, Survive and Advance, looks at this team's unlikely road to a national championship and the "one shining moment" that stood out among the rest.
4. You Don't Know Bo
Bo Jackson's freak athleticism was something that captured the imagination of both sports fans and non-sports fans alike. Because he wasn't just a professional football and baseball player, he was a legendary figure who defied what we thought was humanely possible. In the documentary, You Don't Know Bo, director Michael Bonfiglio takes a closer look at the mythological creature that was "Bo Jackson."
3. Benji
In 1984, Chicago's Ben Wilson was the top high school basketball prospect in the country. But the day before his senior season at Simeon High School, he was killed. And for his friends, family, and the city of Chicago, nothing was ever the same. In the documentary, Benji, co-directors Coodie Simmons and Chike Ozah tell a powerful story about loss and what might have been.
2. The Fab Five
From the moment Chris Webber, Jalen Rose, Juwan Howard, Jimmy King, and Ray Jackson took their talents to the University of Michigan in 1991, college basketball was never the same. These five freshmen — The Fab Five — with their confidence, baggy shorts, black socks and black sneakers, were more than just the greatest recruiting class the sport had ever seen. They were a cultural phenomenon. And with his documentary, Jason Hehir's takes you into the revolution itself.
1. The U
There's nothing quite like watching the rise of a dynasty. Unless, of course, you were among the unfortunate individuals who had to contest with the Miami Hurricanes in the 1980s as they brought a new kind of swagger into the world of college football. Directed by Billy Corben and Alfred Spellman, The U, looks at the rise of this program, its sensationally talented and controversial players, and as Corben himself notes, "The team that forever changed how football was played — and most certainly put the 'nasty' into dynasty."