NBA: 7 Worst Mistakes Made By Knicks Owner James Dolan
The Knicks are not good at basketball. This is as controversial as saying that the sky is blue, that water is wet, or that the moon circles the Earth. Just don't tell team owner James Dolan.
When Dolan was sent a critical email from a long-time fan last year, he had to viciously respond in kind. As first reported by Deadspin, here is the email that Dolan received from fan Irving Bierman:
At one stage I thought that you did a wonderful thing when you acquired EVERYTHING from your dad. However, since then it has been ALL DOWN HILL. Your working with Isaiah Thomas & everything else regarding the Knicks. Bringing on Phil Jackson was a positive beginning, but lowballing Steve Kerr was a DISGRACE to the knicks. The bottom line is that you merely continued to interfere with the franchise.

As a knicks fan for in excess of 60 years, I am utterly embarrassed by your dealings with the Knicks. Sell them so their fans can at least look forward to growing them in a positive direction Obviously, money IS NOT THE ONLY THING. You have done a lot of utterly STUPID business things with the franchise. Please NO MORE.

Respectfully,

[Aaron Bierman's dad]
And this is is how Dolan chose to respond:
Mr Bierman

You are a sad person. Why would anybody write such a hateful letter. I am.just guessing but ill bet your life is a mess and you are a hateful mess. What have you done that anyone would consider positive or nice. I am betting nothing. In fact ill bet you are negative force in everyone who comes in contact with you. You most likely have made your family miserable. Alcoholic maybe. I just celebrated my 21 year anniversary of sobriety. You should try it. Maybe it will help you become a person that folks would like to have around. In the mean while start rooting.for the Nets because the Knicks dont want you.

Respectfully

James Dolan
This is a disgusting response from a man who continues to act with a complete disregard of the consequences. So in light of Dolan's immature behavior and his inability to stop making terrible choices, here are the seven biggest blunders that make him the worst owner in sports.
1. Amar'e Stoudemire's uninsurable contract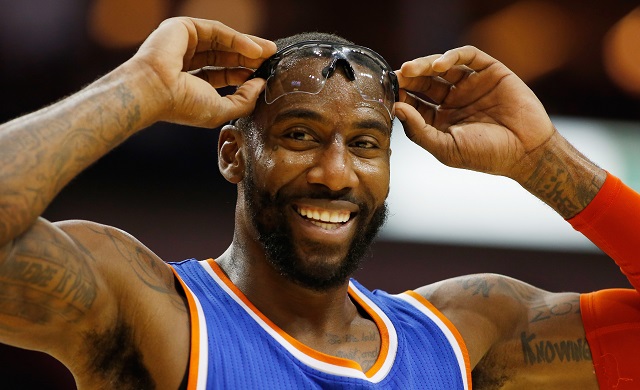 Amar'e Stoudemire may have proved his worth during time with the Phoenix Suns, when he averaged 21.4 points, 8.2 rebounds, 1.3 assists, and 1.3 blocks per game, and ran the pick-and-roll with Steve Nash to perfection. But due to a career plagued with injuries, Stoudemire's contract was uninsurable. However, that didn't stop the Knicks from giving him a guaranteed contract in 2010 worth $100 million.
2. Forcing out Donnie Walsh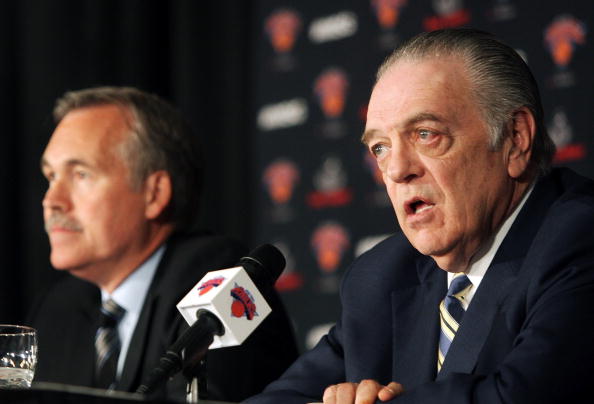 In 2008, the Knicks hired Donnie Walsh to be the new president of operations. He was tasked with turning around a franchise that was run into the ground by his predecessor and, in his three years in charge, certainly made some strides. Walsh got rid of some terrible contracts, created enough cap space to eventually sign Amar'e Stoudemire, and was even able to work out a trade that brought Carmelo Anthony to the Big Apple. However, Dolan didn't see it that way, so in the best interest of the organization, it was time for all to have "a mutual walking away."
Historic moment just now: Dolan answered a question from @NYPost_Berman. First time he's taken a question from a Knicks beat since 2007.

— Howard Beck (@HowardBeck) September 25, 2013
3. Knicks beat reporter embargo
Let's just say that Dolan and the media have had an interesting relationship over the years. Following a March 12, 2007, interview, Dolan went six years without discussing anything Knicks-related. Nothing. Not a single word. At least, not for 2,447 days.
4. Recording Carmelo Anthony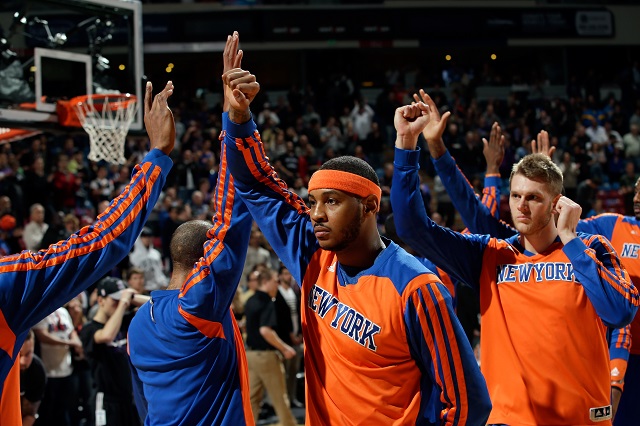 In what has to be one of the weirdest decisions of the James Dolan era, it was reported by the Newark Star-Ledger's Dave D'Alessandro that the owner made a few of the MSG Network employees record everything that was said by or to Carmelo Anthony during a game between the Knicks and the Chicago Bulls at Madison Square Garden. All of this supposedly went down because, four days earlier, there was some major trash talk going on between Anthony and  Kevin Garnett during a contest against the Boston Celtics.
Yes, we agree completely. This does seem a bit extreme.
5. Eddy Curry trade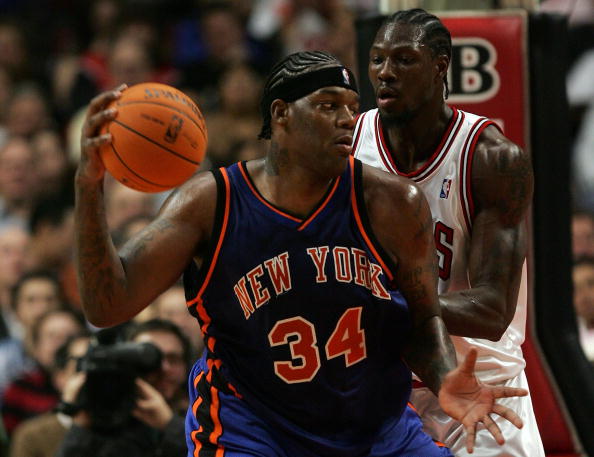 Trading for Eddy Curry was something that all New York Knicks fans wish they could forget ever happened. In the end, the sign-and-trade that brought Curry to New York in 2005 essentially gave away LaMarcus Aldridge and Joakim Noah. It's a shame they're not very good. Oh, wait…
6. Allan Houston contract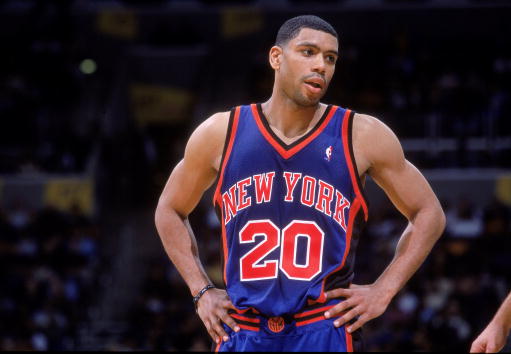 We never had a problem with Allan Houston. After all, he was a skilled player who could light it up from the outside. That being said, we would have a problem giving Houston a six-year, $100 million contract extension. Especially one that was guaranteed and would stay on the books for two years following his eventual retirement in 2005 due to knee problems. But then again, we're not James Dolan. This was such a monumental disaster that the "Allan Houston Rule" was created to prevent it from happening again.
7. Isiah Thomas experiment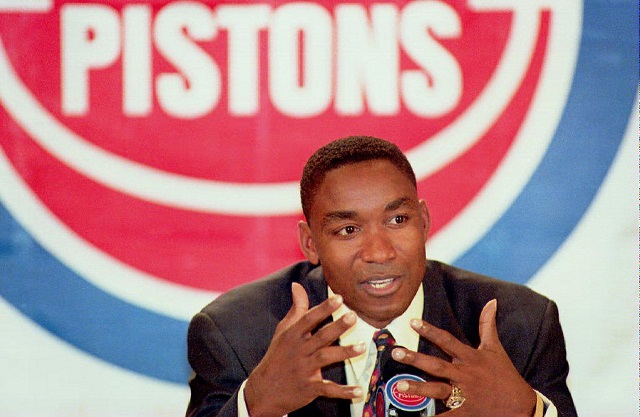 Which leads us to Isiah Thomas.
Everything about his time in the New York Knicks organization was a total disaster. He was brought in as the president of operations in 2003 and immediately continued to bury the franchise. Thomas would be responsible for trading for Stephon Marbury, the Eddy Curry debacle, and signing Jerome James to a ridiculous $30 million deal. But Dolan continued to support Isiah. And then this happened. Need we say more?