7 Dangerous MLB Pitchers Known for Nailing Batters
When a Major League Baseball hitter gets drilled with a pitch, it usually receives a response from the opposing team's pitcher. Baseball players consider it taking care of the situation amongst themselves rather than having umpires interfere with the game's unwritten rules. Some teams have more of these incidents on their hands from pitchers who rack up an inordinate amount of beanings through the course of a season. Here are 7 of the most dangerous pitchers among active hurlers.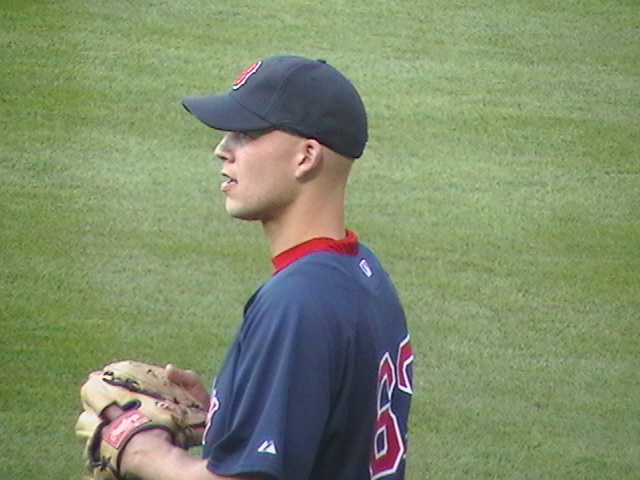 1. Justin Masterson, Cleveland Indians
When Cleveland's Justin Masterson is on the hill, MLB batters would be advised not to get too comfortable in the box. Masterson led all pitchers with 17 plunks in 2013 after tying for second with 13 beanings in 2012. In just 6 MLB seasons, the righthander has nailed 68 batters, which makes him the most dangerous active pitcher with respect to batters hit per season.
2. Johnny Cueto, Cincinnati Reds
Aside from his injury-shortened season in 2013, Johnny Cueto has been known for his presence on the leader board in beanings over the past several years. Like Justin Masterson, Cueto is one of the few pitchers to average more than 10 hit batters per season. In less than 6 full MLB campaigns, he's drilled 60 batters. 
3. John Lackey, Boston Red Sox
John Lackey has projected petulant, erratic behavior throughout the course of his 11-year MLB career. In fact, Lackey is fourth among all active pitchers with 107 batters hit. Among recent highlights, Lackey led all MLB pitchers with 19 beanings in 2011. As with Lackey's teammate, Ryan Dempster, it's fairly easy to identify the motive behind the plunkings.
4. Roberto Hernandez (aka Fausto Carmona), Tampa Bay Rays
The pitcher formerly known as Fausto Carmona is well known to MLB hitters as a pitcher to fear when stepping to the plate. Hernandez, who authorities discovered had lied about his age and identity in order to enhance his appeal to MLB scouts, has been hitting batters at a prodigous pace in recents years. He has placed in the top 10 among batters drilled for 3 years straight. In 2013, Hernandez beaned 13 batters, good enough for seventh place on the year. In approximately 7 full MLB seasons, he's hit 72 batters.
5. Ervin Santana, Free Agent
Ervin Santana is in the top 20 active pitchers in hit batters with the fewest seasons under his belt. In 9 seasons, Santana has drilled 80 batters, which makes him a candidate to vault up the active leader board in the coming years. Santana's trademark in hitting batters is consistency. Though he rarely places in the top 10 in any season, he has amassed his total through steady plunkings over the years.
6. Doug Fister, Detroit Tigers
In 2013, Doug Fister only trailed Justin Masterson with 16 MLB batters drilled at the plate. The Detroit righthander has beaned 43 batters in his career, which represents four-and-a-half seasons in the big leagues. Considering he walks fewer than 2 batters per 9 innings, it's difficult to chalk up all the hit batters to poor control by Fister.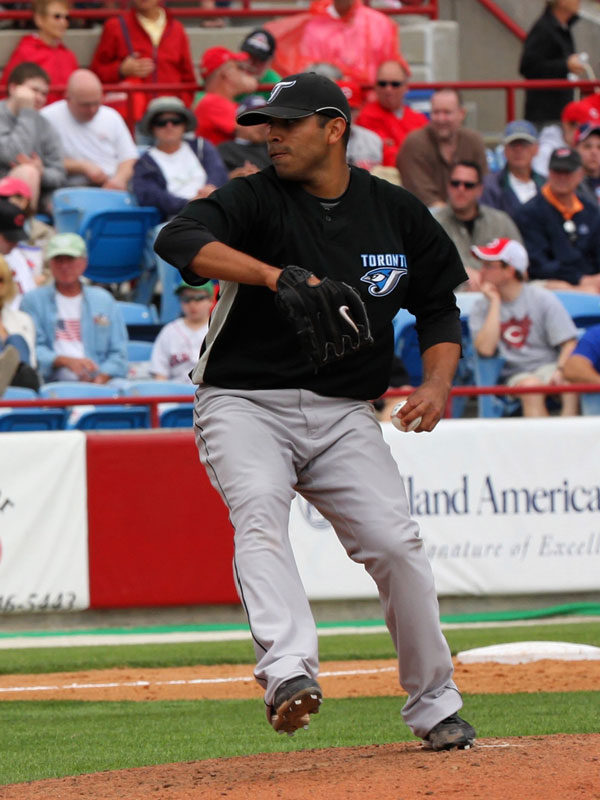 7. Ricky Romero, Toronto Blue Jays
Romero didn't pitch much during the 2013 season due to lackluster performance, and his absence spared MLB batters the numerous bruisings Romero has inflicted through erratic control. In just over 4 MLB seasons, Romero has plunked 43 batters. Following a promising start to his career, it's unclear whether he'll ever return to be an effective pitcher in the big leagues.