7 Favorites to Win the 2015 World Series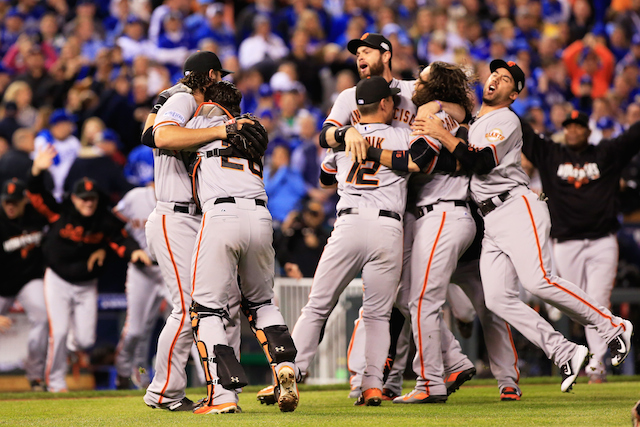 The San Francisco Giants are your 2014 World Series champions. But can they repeat? Madison Bumgarner and company won titles in 2010, 2012, and now 2014, but haven't yet been able to string together back-to-back crowns. Will 2015 be different?
It's never too early to take a look into the crystal ball for next season, and with a long offseason looming for baseball fans, let's occupy ourselves for a few minutes with the just-released Bovada odds for the 2015 World Series champion. Here are the seven teams most likely to win next fall's Fall Classic, in order from worst odds to best, according to Bovada. (All statistics are from Baseball-Reference.com.)
Kansas City Royals, 16-1
The 2014 American League champions, who brought the potential Series-winning run to the plate in the bottom of the ninth Wednesday, have a strong core of talent assembled and should be a threat to take home the trophy for several years to come. As you might have heard, the Royals haven't won the World Series since 1985. Could 2015 be the year?
St. Louis Cardinals, 12-1
The Cardinals will be trying to set a franchise record in 2015 with their fifth straight postseason appearance and an attempt to win their third championship in 10 years. Vegas says the Cards have 12-1 odds of celebrating a title next October, and Mike Matheny is looking for his first ring as a manager despite three trips to the NLCS in three years.
San Francisco Giants, 12-1
Also at 12-1 odds to win next season: The latest World Series champion. The Giants seem to only prefer winning in even years (2010, 2012, and 2014), which doesn't bode well for 2015. But then again, they could just let Madison Bumgarner pitch every single day — that seems to be an unbeatable recipe for success. What's the record for innings pitched in a season again?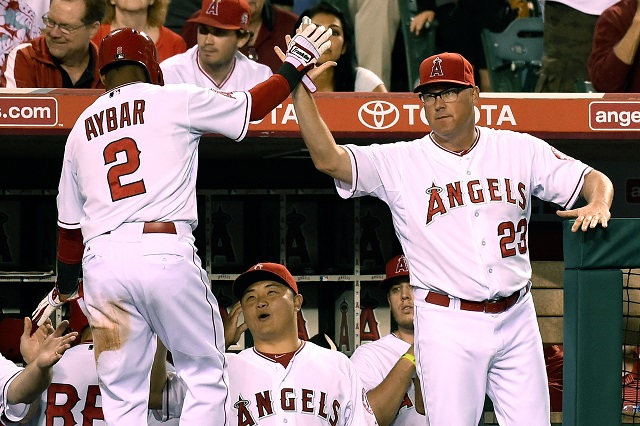 Los Angeles Angels, 10-1
Veteran manager Mike Scioscia has taken the Angels to the playoffs seven times this millennium, including a championship in 2002, and has the talent on the roster to make another run in 2015. With big names like Mike Trout and Albert Pujols anchoring the lineup, don't sleep on Los Angeles, especially after they won 98 games in 2014.
Detroit Tigers, 10-1
Another team with 10-1 odds to win the 2015 World Series trophy is the Detroit. At 85 years old, longtime owner Mike Ilitch has made no secrets about his desire to win a World Series ring and poured plenty of money into the Detroit payroll to try and make that happen. The big question is what the rotation will look like in 2015: Keeping all of those high-powered, expensive arms intact for the long run will come at quite a Price (pardon the pun).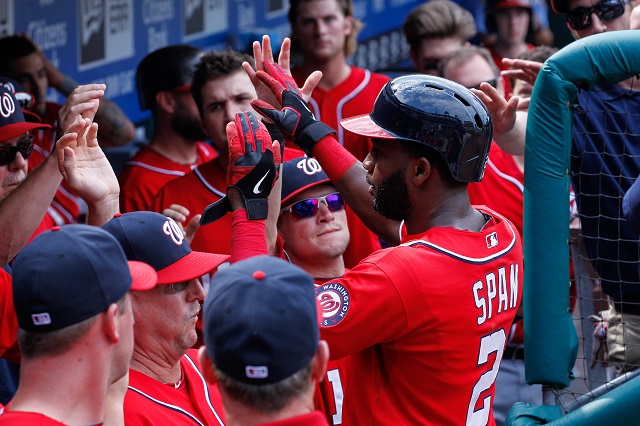 Washington Nationals, 15-2
Bovada has installed two teams, both from the National League, as favorites to win the 2015 World Series with identical 15-2 odds. One of those is the Washington Nationals, who won an NL-best 96 games in 2014 but couldn't get past the Giants in the NLDS. With the NL East being one of baseball's weakest divisions (no team finished within 17 games of the Nats), another trip to the postseason seems like a near certainty. But can Washington, one of two teams never to make the World Series, break through to win the pennant (or more) in 2015?
Los Angeles Dodgers, 15-2
Any team with Clayton Kershaw on it has to be considered a favorite to win a championship, and that's the case with the Los Angeles Dodgers. L.A. has improved its win total in each of Don Mattingly's four seasons in charge (82 to 86 to 92 to 94 this year), and would love to deliver its fan base the team's first World Series since the Orel Hershiser-led 1988 outfit.