The 7 Highest-Paid Female Athletes in the World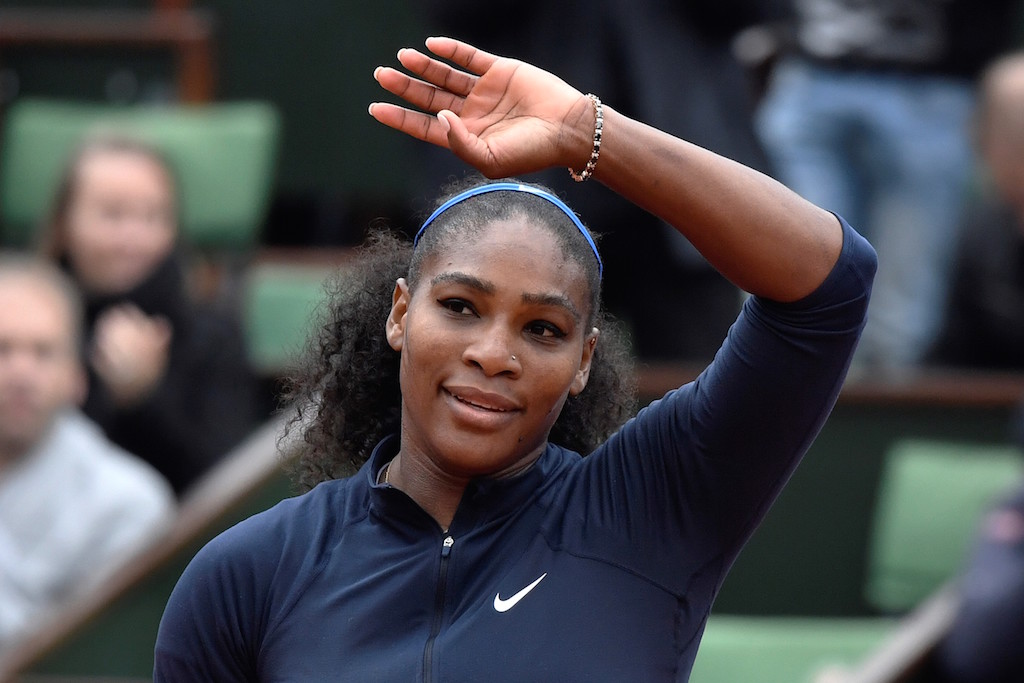 We wish we could say that male and female athletes earned the same amount of money, but that wouldn't be the truth. Despite the undeniable fame that comes with being a professional athlete, there is still a major gender wage gap — even in the world of sports.
However, compared to most people, female athletes still make a pretty good living. By focusing on "salaries, prize money, bonuses, endorsements, appearances fees and licensing income between June 1, 2015 and June 1, 2016," Forbes determined that the 10 highest-paid female athletes combined to make a total $124 million over the past year.
Of course, as with most endeavors, some individuals made out better than others. With that in mind, here's a look at the seven female athletes who earned more than the rest.
7. Garbine Muguruza
Total earnings: $7.6 million
While the winnings from her victory at the 2016 French Open — her first career Grand Slam — fall outside the June 1 cutoff and therefore aren't counted in the above figure, Garbine Muguruza still earned enough loot in the past year to come in at No. 7 on the list of 2016's highest-paid female athletes.
According to Forbes, Muguruza earned $4.6 million in prize money (second in the WTA in 2015) while pulling in a more than respectable $3 million in endorsement money. She might not be a household name to those who aren't immersed in the tennis community, however, something tells us that the 22-year-old is here to stay.
6. Caroline Wozniacki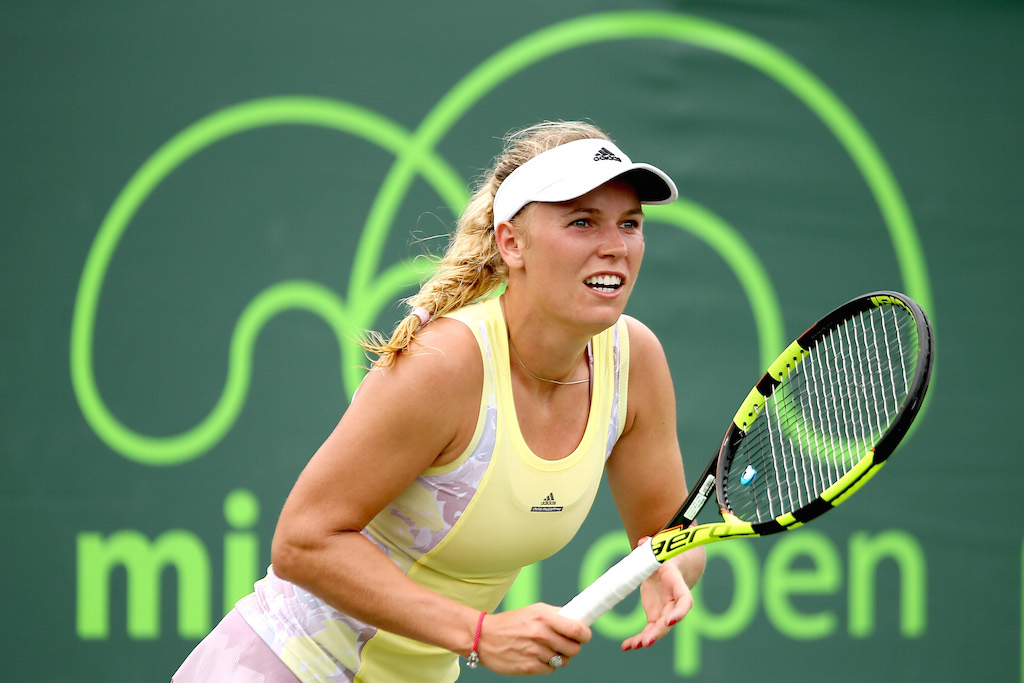 Total earnings: $8 million
Despite falling in the world rankings over the past year, Danish superstar Caroline Wozniacki is still a big name in the world of tennis. While earning just $1 million in prize money usually wouldn't be enough to secure a high spot on this list, Wozniacki more than made up for it off the court.
With Adidas leading the way as the biggest of her sponsors, Wozniacki pulled in a whopping $7 million from endorsements, bringing her total earnings over the past 12 months to $8 million. Most competitors wouldn't be satisfied with a sixth-place finish. Considering what this list represents, we think Wozniacki won't be too quick to complain.
5. Agnieszka Radwanska
Total earnings: $10.2 million
Aside from being one of the top players in women's tennis, which has helped her earn $5.2 million in winnings, Agnieszka Radwanska is also among the sport's most marketable individuals. This has helped her secure quite a bit of love from the sponsors.
Thanks to deals with companies such as Lexus, Lotto, Babolat, Workday, Amica, and Rado, Radwanska earned $5 million in the past year in endorsement money. With total earnings of $10.2 million, the current No. 3 tennis player in the world officially cracked the top five on the list of highest-paid female athletes.
4. Danica Patrick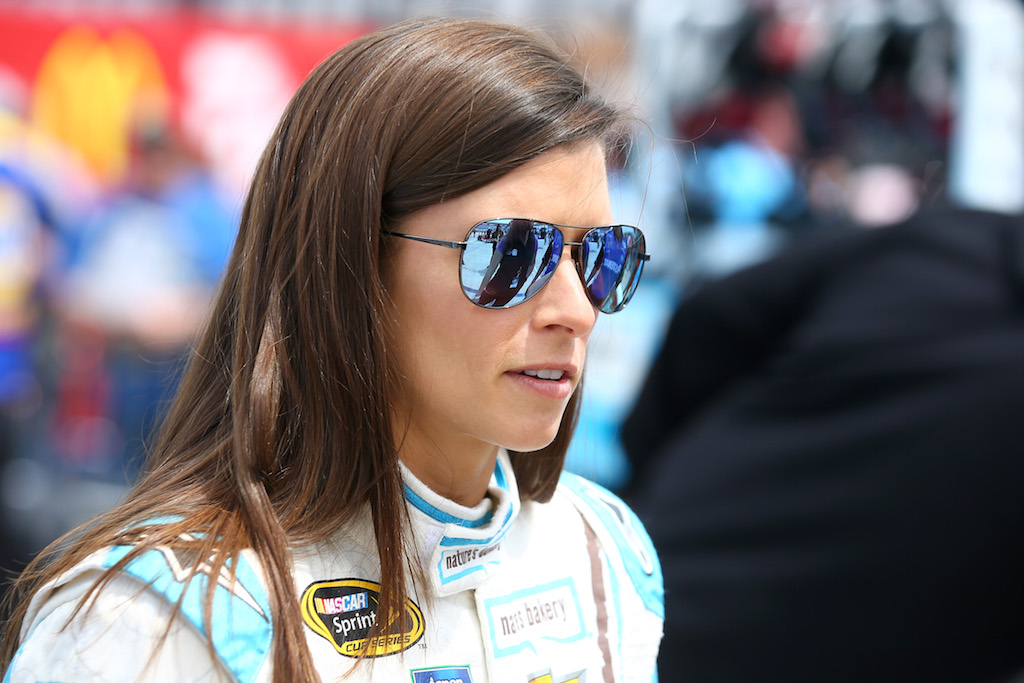 Total earnings: $13.9 million
As impressed as we are with the $7.9 that million Danica Patrick made from her salary and winnings on the track, it's her appeal with sponsors that grabs our attention. As Forbes notes, Patrick has personal sponsorship deals with big-name brands like Chevrolet, Coca-Cola, Tissot, and Nationwide, among others — all resulting in an endorsement haul of $6 million of the past year.
At $13.9 million in total earnings, Patrick remains firmly planted as the fourth highest-paid female athlete on the planet, which is a good thing. After all, you never know when you're going to experience car trouble.
3. Ronda Rousey
Total earnings: $14 million
Ronda Rousey may no longer be undefeated inside the octagon, but she's certainly not hurting from a financial standpoint. Not only did she earn $4 million from sponsorship deals with companies like Reebok, MetroPCS, and Bud Light, but she also pulled in a combined $10 million in purses and bonuses.
The $14 million Rousey made in total earnings over the past 12 months most likely has her smiling on a regular basis. Yet, we have a feeling that the only way she'll be truly satisfied is if she regains her position at the top of the MMA food chain.
2. Maria Sharapova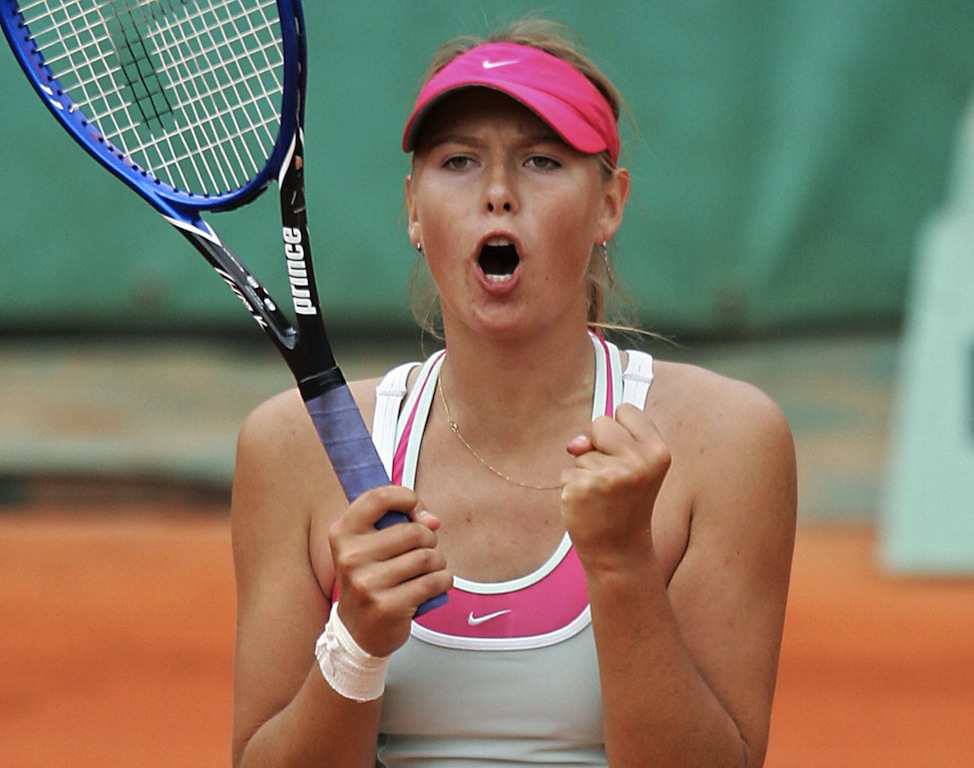 Total earnings: $21.9 million
Following 11 straight years as the highest-earning female in sports, Maria Sharapova has officially fallen to No. 2. Despite all of her highlights on the court, Sharapova's recent doping scandal has done a lot of damage to her image, costing her sponsorship deals with companies like American Express and Tag Heuer, as well as a two-year ban (that will be appealed) from the International Tennis Federation.
However, don't for one second think she's suffering financially — that couldn't be further from the truth. While Sharapova only earned $1.9 million in prize money over the last year, she still dominated from an endorsement standpoint, pulling in a ridiculous $20 million.
Her total earnings for the year are a whopping $21.9 million. While this might not be good enough to top the list, if this is what second place looks like, sign us up.
1. Serena Williams
Total earnings: $28.9 million
For the first time since 2004, Serena Williams reigns supreme as the highest-paid female athlete in the world. Like Sharapova before her, the world No. 1 took home $20 million dollars over the last year. However, by earning $8.9 million in prize money, the younger Williams sister was able to knock out the rest of the competition from a financial standpoint with $28.9 million in total earnings.
Williams may have fallen in the finals of this year's French Open, but she still remains the person to beat in women's tennis. And now thanks to these latest figures, it would appear the same can be said when comparing the bank accounts of female athletes — at least over the past year.
To see Forbes' complete list of "The World's Highest-Paid Female Athletes 2016," check out the gallery here.