7 Longest Home Game Winning Streaks in NBA History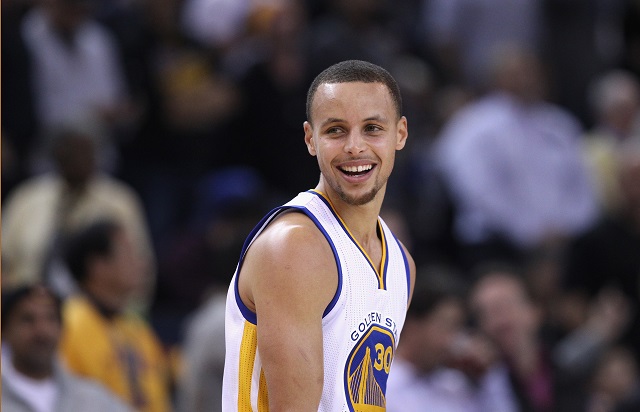 Steph Curry and the Golden State Warriors continued to state their case for the best team in the NBA last night, as they smoked the Houston Rockets, 126-113. This win not only gave the Warriors a league best 34-6 record, but also reinforced their dominance on their home floor. The victory was their 17th-straight at ORACLE Arena, setting a new franchise record for home-wins in a row. That's pretty impressive.
Not only are the Golden State Warriors proving how talented they are, but they're also showing how difficult it will be to beat them in the playoffs should they get home-court throughout. This is exactly the kind of edge that helps teams win a championship. And, with a 19-1 record at home, things are looking good for the Warriors.
While 17 straight is a solid streak, the Warriors are going to have to keep it up if they want to reach the same level as the best home team streaks of all time. With that, let's take a look at the top 7 home game winning streaks in NBA history.
All information is courtesy of Basketball-Reference.com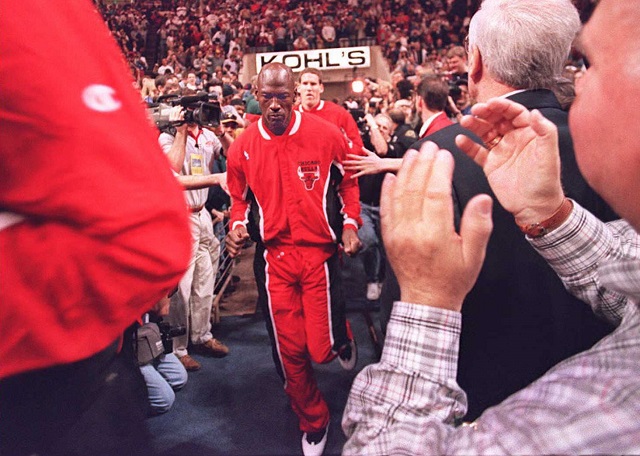 7. Chicago Bulls
Winning streak: 32 games
From December 11, 1996 until April 14, 1997, the 1996-97 Chicago Bulls could not be beaten at the United Center. Michael Jordan was an absolute machine during this span. During the season, MJ averaged 29.6 points-per-game, 5.9 rebounds, and 4.3 assists. This was a sensational group of players, who ended up repeating the season as champions.
However, at 32-straight wins, we haven't even begun to scratch the surface of home winning streaks yet.
6. Boston Celtics
Winning streak: 33 games
Unlike the season before, the 1986-87 Boston Celtics lost in the NBA Finals. They were bested in six games by Magic Johnson's Los Angeles Lakers. However, they did continue the same home success that was experienced the year before. They won 33-straight contests on their home floor at the Garden. From December 17 of that year until November 18 of 1987, no one was able to take down the Celtics when they played in Boston.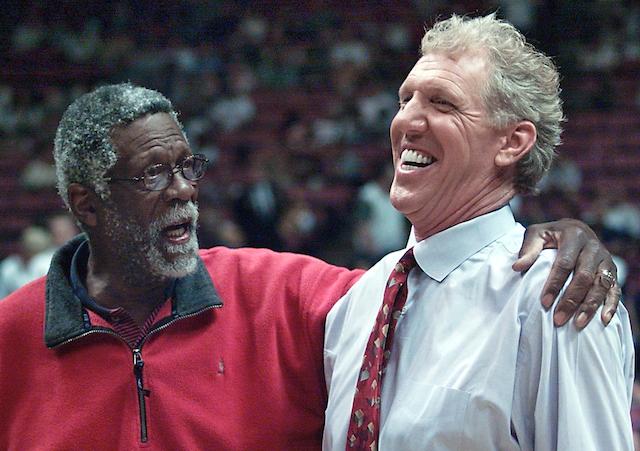 5. Portland Trail Blazers
Winning streak: 34 games
After winning the title the season before, the 1977-78 Portland Trail Blazers were unable to repeat as NBA champions. Although they came up short in the playoffs, this was a very successful season for the Blazers, nonetheless. They finished first in the Pacific Division, and ended the year with a 58-24 record. Among their other accomplishments was a dominating showing on their home court. With Bill Walton leading the way, at just under 19 points-per-game, the Trail Blazers ended up winning 34-straight games at the Memorial Coliseum, that started on March 5, and didn't end until February 3 of the following year.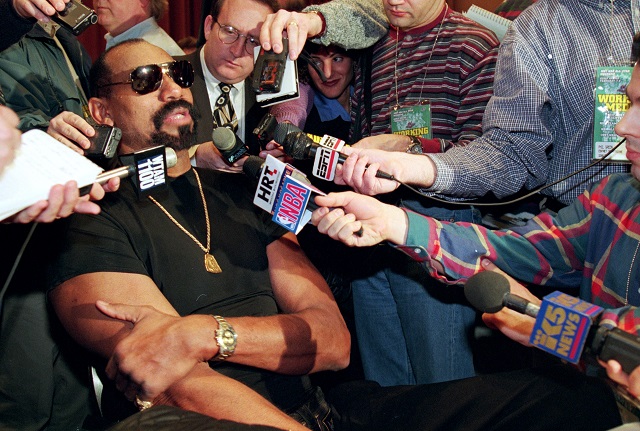 4. Philadelphia 76ers
Winning streak: 36 games
The 1966-67 Philadelphia 76ers finished the season with 68 wins, and capped it all over with an NBA Championship. During this run, Philly had a phenomenal home-stand that started on January 14, 1966, and didn't end until January 1, 1967. An impressive 36 games straight at the Convention Hall. This kind of success was possible because the Sixers were a very well-balanced group that also benefitted from having Wilt Chamberlain manning the paint. His numbers on the year were shocking, as he averaged 24.1 points-per-game and 24.2 rebounds on top of that. There was no stopping that.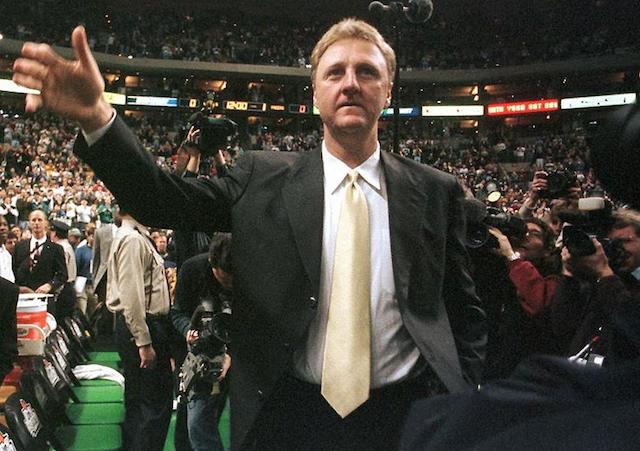 3. Boston Celtics
Winning streak: 38 games
The 1985-86 Boston Celtics started a trend of winning consecutive home games that was eventually picked up by the next year's squad. Starting on December 10, 1985, and continuing all the way until November 28, 1986, there was no stopping the Celtics when they played in front of their home crowd. In the span of this streak, the Celtics, led by Larry Bird, Kevin McHale, and Danny Ainge, also managed to capture an NBA Championship. This was a good time to be from Boston.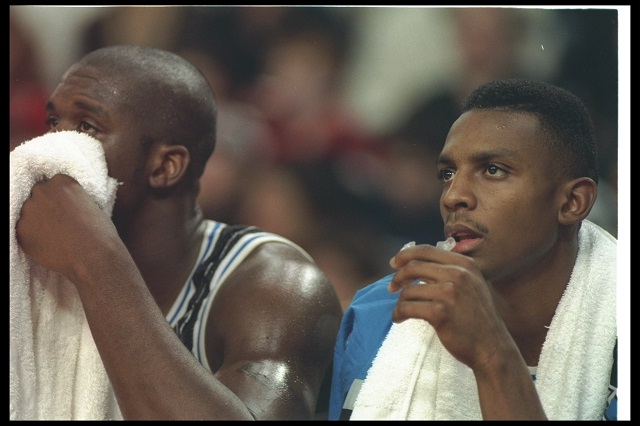 2. Orlando Magic
Winning streak: 40 games
The Orlando Magic were a force to be reckoned with on their home floor from March 21, 1995 to March 19, 1996. Their streak lasted for 40 games straight. The reasons it became so difficult to beat the Magic at their home court of Orlando Arena, can be broken down into three words: Shaq and Penny. In the 1995-96 season, Shaquille O'Neal and Anfernee Hardaway averaged almost 50 points-per-game combined. That type of offensive output is almost unbeatable. Unless, of course, you happen to be…
1. Chicago Bulls
Winning streak: 44 games
…the 1995-96 Chicago Bulls, considered by many to be the greatest team of all time. His Airness, Scottie Pippen, and the rest of Bulls finished the year with the best record in history, at 72-10. They were first in the league in points-per-game, offensive rating, defensive rating, and, quite frankly, overall dominance. And, of course, they weren't beaten at home in 44 straight games.
Now, that's how you do it.