7 MLB All-Star Starters Since 1974 That Were Worse Than Derek Jeter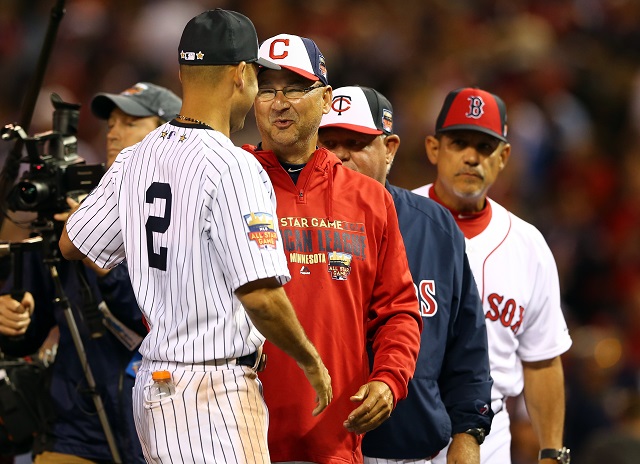 Does Derek Jeter make it into the 85th iteration of the MLB's All Star Game, much less start, if he's not Derek Jeter? The answer, almost certainly, is " of course not," with a dash of "that's why it's the All Star Game." Jeter's in the middle of his retirement tour, and there's no way that the league wasn't going to take the opportunity to showcase their shining star one last time. That said, the allegations that this was entirely a sympathy vote are off the mark too. Jeets is far from the worst player to ever suit up for the All Star festivities. Thanks to FiveThirtyEight for the data, which marked each player's Wins Above Replacement for a season through June, when the All Stars are selected.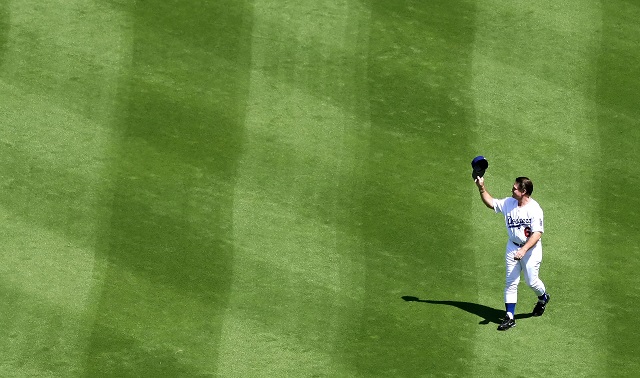 7. Steve Garvey, 1984, WAR: 0.1
Mr. Clean was certainly a phenomenal player in his day — National League MVP, ten time All Star, and the league's leader in consecutive games played — but by the time the 1984 All Star Game, held at Candlestick Park in San Francisco, rolled around, he was barely better than the "replacement," the metric used by the sabremetrics community to determine how much better or worse a team would be if they replaced any given player with a league average one. While Garvey would finish 1984 with a 1.4 WAR, through June he was decidedly uninspiring.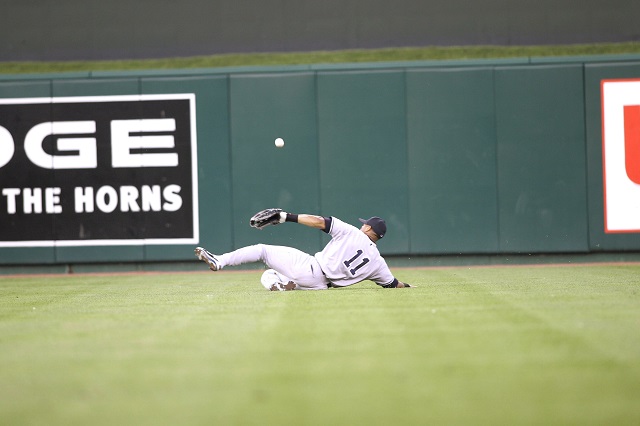 6. Gary Sheffield, 1993, WAR: 0.0
After 21 years in the MLB, from 1988 to 2009, Gary Sheffield played with varying degrees of effectiveness throughout his career — his two highest WAR seasons were in 2003 (6.8) and 1992 (6.2). In 1993, though, Sheff would make the All Star Game playing decidedly uninspired baseball through June. He finished '93 on even more of a downtick — landing a -0.4 WAR.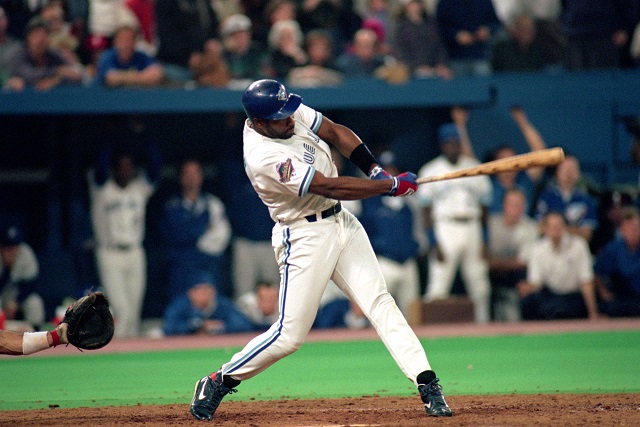 5. Joe Carter, 1994, WAR: 0.0
The left fielder who single handedly won a World Series when he cracked a walk-off homer against the Philadelphia Phillies in 1993, Joe Carter was still riding that wave of good vibes when he was voted into the '94 All Star Game, since he was playing at exactly the league average before the selections were announced (he would finish with a WAR of 0.6 at the end of the season.)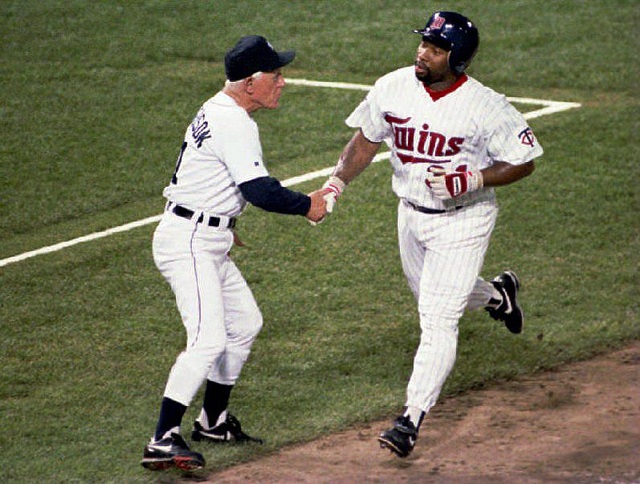 4. Kirby Puckett, 1993, WAR: -0.1
The second underperformer from the '93 All Star Game — the early '90s were not exactly halcyon days for MLB All Star events — Kirby Puckett, who passed away in 2006, was a Twin beyond measure, leading the franchise in hits, total bases, and doubles, as well as being the least effective Twin to be voted into an ASG with a below zero WAR. Puckett had earned his spot, probably, on the strength of the '91 World Series.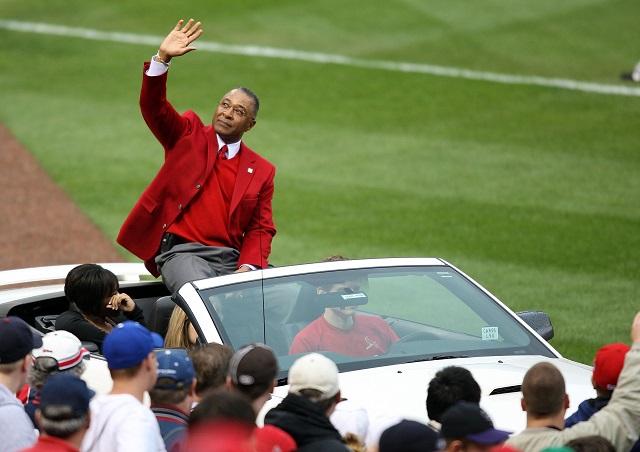 3. Ozzie Smith, 1983, WAR: -0.2
This one feels a little weird. In 1983, Ozzie Smith was fresh of a World Series victory and a million dollar deal with the St. Louis Cardinals, and he finished the season a solid 4 WAR above where he was when he was voted into the All Star Game: namely, as a below average player. That doesn't seem right to say about Ozzie Smith, ever, but there you go.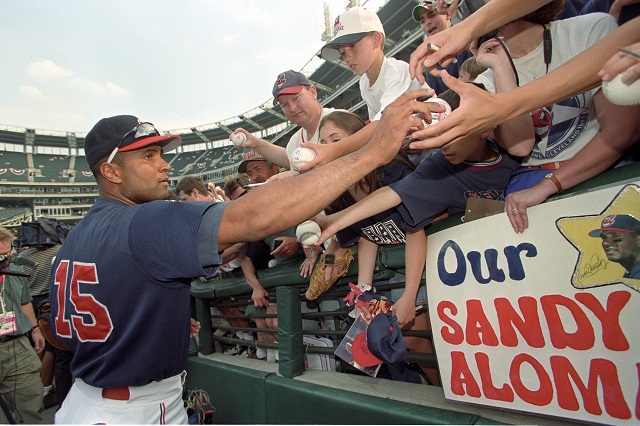 2. Sandy Alomar Jr., 1991, WAR: -0.7
The six time All-Star and fan favorite, Sandy Alomar Jr.'s career doesn't hold up very well under the microscope of the advanced statistic community, and his dismal WAR during his second appearance at the game confirms that fact. He still seems like a nice guy, though.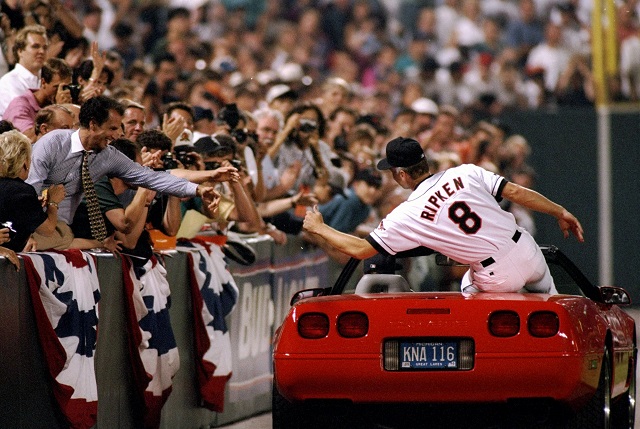 1. Cal Ripken Jr., 2001, WAR: -0.8
Cal Ripkin's final All Star Game, his 19th straight and the last ASG he played in before retiring, has been brought up as a corollary to Jeeter's appearance, but the fundamental difference between Jeets and Ripkin is that Jeets is playing a whole lot better than Cal Jr. was at the same age.