7 MLB Pitchers Everyone Will Be Watching in 2016
These 7 pitchers will be under the microscope every moment of the 2016 season.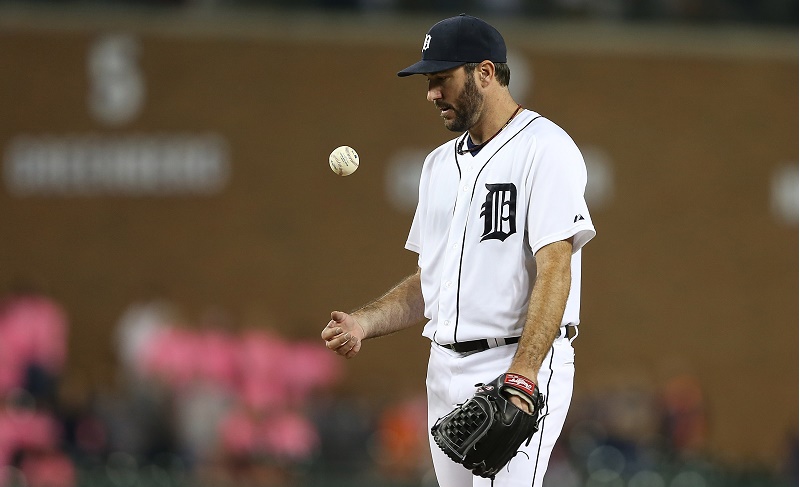 On a roster of 25 ballplayers, how does one person become the lightning rod for fans' blame and scorn? The highest-paid players are typical targets for abuse, but the perception of a lack of heart does the trick too. Over time, it can lead to a miserable existence for a struggling player on a losing team. For a starting pitcher expected to win every time out, the mound may be the loneliest place in sports when he can't piece together a few good innings.
In 2016, there are a number of hurlers who (fair or not) will shoulder the burden for their teams and receive the most abuse should the club fail to meet expectations. Some are joining a losing club after signing a contract for record figures, while others are returning to great expectations following injury or disappointment last season. If their clubs lose, expect fingers to point at them first. Here are the seven pitchers facing the most pressure in 2016.
1. Justin Verlander, Detroit Tigers
The Tigers added Jordan Zimmermann in the offseason and have Anibal Sanchez in the middle of the rotation, but it's hard to see the team going anywhere without a huge season from Justin Verlander. After a subpar 2014 and injury-shortened 2015, the right-hander will try to build off a strong finish last season and regain his Cy Young form at age 33. If he cannot deliver, Tigers fans will have another long season and could think of 28 million reasons to resent Verlander, who is owed $112 million over the next four years.
2. Jake Arrieta, Chicago Cubs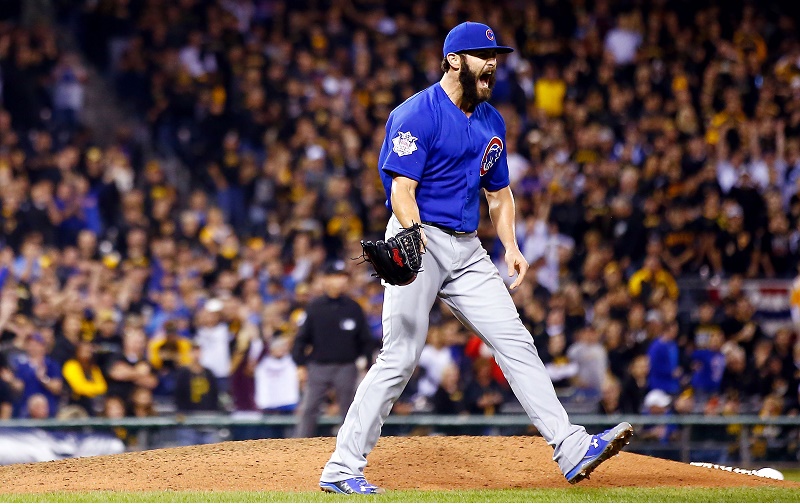 Jake Arrieta was the driving force behind the Cubs' monster second half. Now the Cy Young winner has the pressure of taking the team deeper in this year's playoffs. In 2016, Chicago has the expectations usually reserved for the Dodgers or Nationals. Anything other than a World Series appearance will be a disappointment, and Arrieta is the No. 1 starter following a career-high 248.2 IP in 2015. Last we saw him, the Cubs ace folded to the Mets as Noah Syndergaard pitched New York to victory in the NLCS. Chicago can't win a title without Arrieta doing better in big games.
3. David Price, Boston Red Sox
While Boston's front office added several players this offseason, David Price was the key acquisition for a team that is trying to put two last-place finishes behind it. Clearly, the Red Sox need better defense and more consistent production across the board to contend in 2016, but the $217 million guaranteed to Price is the easiest stat for fans and media members to remember. Like it or not, the left-hander who placed second in Cy Young voting last year will shoulder a disproportionate amount of the burden should Boston fail.
4. Zack Greinke, Arizona Diamondbacks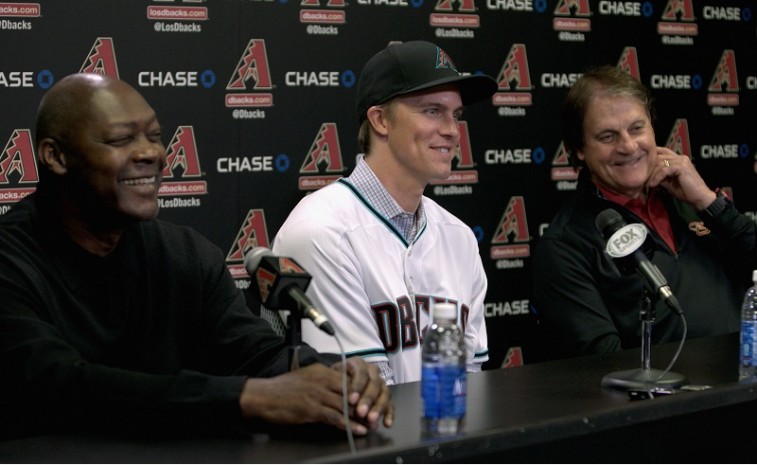 Arizona aggressively went after pitching this offseason, and Zack Greinke will enter 2016 as MLB's highest-paid player in history with an annual salary of $34 million. That number alone comes with massive expectations, but Greinke is tasked with turning around a bad rotation and making the Diamondbacks relevant once again. Even with Shelby Miller pitching behind him, Greinke has to deliver big in his first season in the desert.
5. Marcus Stroman, Toronto Blue Jays
After throwing 157.2 innings in parts of two MLB seasons, Marcus Stroman has become the de facto ace in Toronto, a city that came alive with title aspirations just last season. We can't recall a pitcher with a smaller track record  (and league-minimum salary) getting such a tough assignment for an upcoming season. To his credit, Stroman is up for the challenge and more, telling ESPN's Jayson Stark he's going for the Cy Young Award. No pitcher listed at 5-foot-8 (Stroman's height) or smaller has even started 30 games in the past 35 years, so this order is taller than you might imagine.
6. Stephen Strasburg, Washington Nationals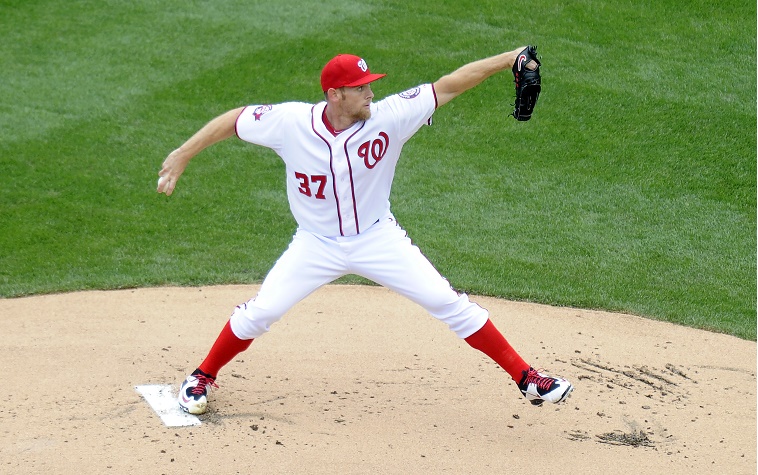 Two straight disappointing seasons have forced Nationals fans to adjust their expectations, but 2016 likely marks the end of the Stephen Strasburg era. Washington's No. 1 overall pick in the 2009 draft has flashed brilliance on so many occasions but has yet to fulfill his extraordinary promise. He'll hit free agency once this season ends. Before then, Strasburg has a lot to prove as the No. 2 starter on a team that still could contend for a title. With Zimmermann in Detroit and Max Scherzer's supporting cast limited, the pressure slides Strasburg's way during his final run in the nation's capital.
7. Cole Hamels, Texas Rangers
The deal that sent Cole Hamels to Texas at last year's deadline had unintentional consequences for the AL West race and subsequent ALDS. That is, Hamels was a factor before most people thought he would be. Rangers brass envisioned him mostly as a rotation cornerstone in 2016 while Yu Darvish recovered from Tommy John surgery — and that time is now. Until the Texas ace is ready for action, Hamels has the obligation of fronting the rotation of a contending team in Arlington's hitter's paradise. He hasn't faced such pressure since the Phillies departed from contention years ago.
Connect with Eric on Twitter @EricSchaalNY
Statistics courtesy of Baseball-Reference.com.