The 7 Most Respected Players in the NFL Will Not Be the Same Next Year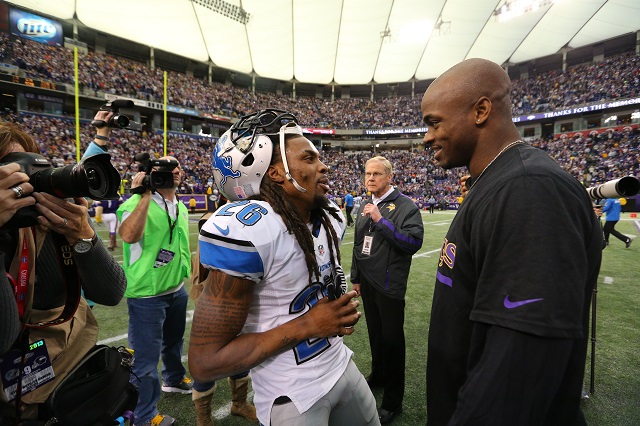 Every year, ESPN takes a confidential poll of the National Football League's various players and asks them all kinds of things. The news outlet then publishes its findings, turning them into the annual iteration of what it calls "NFL Nation Confidential." One of the questions players have been asked year in and year out is "Which player do you respect the most?"
We have their answers from the 2014 survey, and while six of them are the usual suspects who could make a strong case at appearing in the next iteration of this list — typically released in January — we're going to go all the way out on a very short limb and say that one of these things is not like the other, and that one of these things won't belong here next year.
On last year's list, in a tie for second place as the most respected player in the NFL by other NFL players, was Adrian Peterson. That might change for reasons that have everything to do with his recent suspension and the fallout from it. All Day will almost certainly be in the league next season — he's too talented to keep out forever — but he'll never be a shining beacon for quiet, hardworking athletes like he was prior to this September. Here, then, are the other six vote earners, with at least one more who won't make next year's list.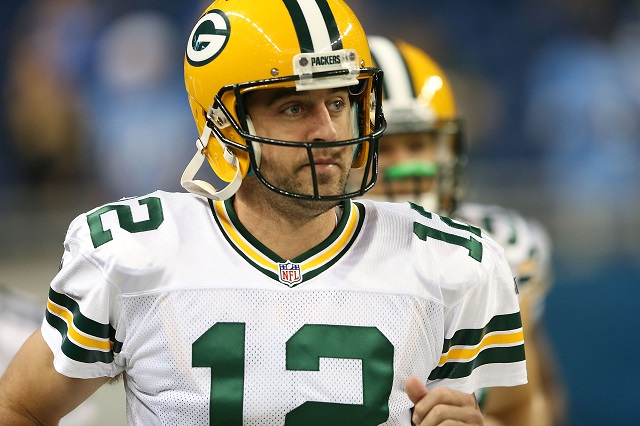 6. Aaron Rodgers: 3.4 percent of the vote (tie)
Maybe it's the mustache. Aaron Rodgers, who has been known as a positive influence by virtue of his Super Bowl victory, his MVP award, and his State Farm advertisements, is known around the league for his intelligent take on the game. What really puts the nail in the coffin, though, is this quote, a response to the question "Which has a better ring to it, 'Super Bowl MVP Aaron Rodgers' or 'Mustached American hero Aaron Rodgers'?"
"I'd say it's probably neck and neck," Rodgers said. "It's tough to pick between the two. Being a mustached American is something I dreamt about when I was a kid and being a Super Bowl champion is something I dreamt about as a kid as well."
6. London Fletcher: 3.4 percent of the vote (tie)
People respect their coworkers when those coworkers never seem to skimp out on their jobs, and London Fletcher had never missed a game in his entire career through January 2014, when the poll was taken. Unfortunately for followers of the respect recipients, Fletcher, who last played for Washington, retired at the end of the 2013 season.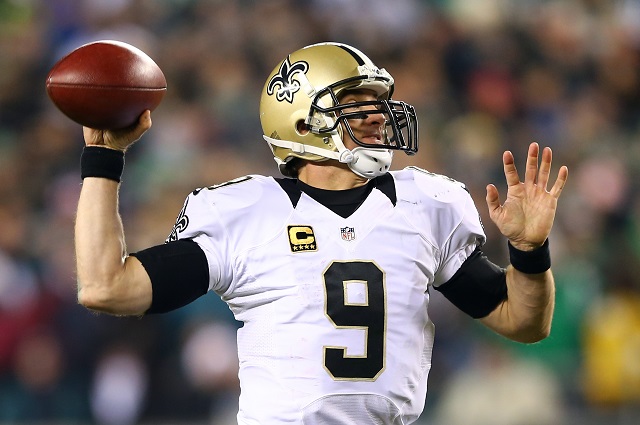 4. Drew Brees: 4 percent of the vote
The figurehead for the most popular sports team in New Orleans, Drew Brees has never been anything but exemplary in his public relations and in his play on the field — a tall order for a quarterback responsible for such a high-powered offense. He's also been linked to charities, as many athletes are, and he even has the presence of mind to speak out against Roger Goodell's missteps from time to time.
3. Calvin Johnson: 4.7 percent of the vote
Who doesn't dig Megatron? One of the most physically impressive NFL players of all time working in a profession where physical gifts are prized beyond more or less anything else — which is not to imply that the Detroit receiver is a bad guy or anything; as far as anyone knows, he's not — Johnson is nothing short of awe inspiring, even among his peers. He's walking proof of the adage "game respect game."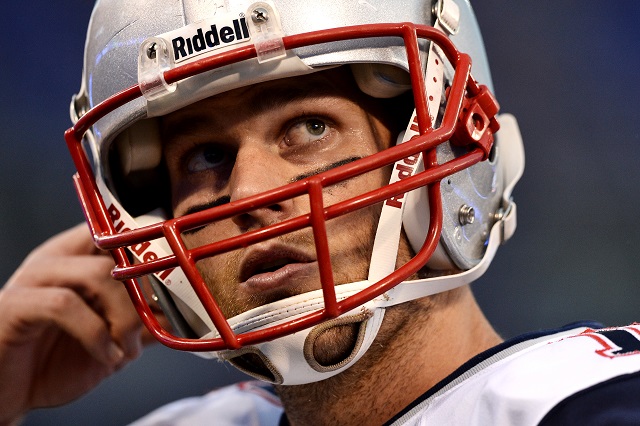 2. Tom Brady: 7.5 percent of the vote
Now holding this spot alone after the Peterson child abuse revelations, the New England Patriots quarterback made waves when he acknowledged he would retire from football when he started to suck at it. That sort of honesty, combined with his pair of MVP awards and three Super Bowl trophies, is rare. And that's in addition to his NFL origin story: drafted in the sixth round, only to come out of the shadows and lead the Pats all the way to the top, doing the thing that everyone hopes their backup quarterback can do but very few are actually able to pull off.
1. Peyton Manning: 26.8 percent of the vote
Nobody gets more props from around the league as Peyton Manning, though, which is to be expected, since the guy is not only one of the most successful quarterbacks of the last decade, but he's also come back from what many thought would be a season-ending spinal surgery. If the Colts had a time machine, would they have cut Manning? The answer, by the way, is "absolutely not" — they would have tanked the season he was out, kept Andrew Luck on the sidelines for a couple of seasons, and gone for broke with Peyton.