NFL: 7 Names That Could Replace the 'Washington Redskins'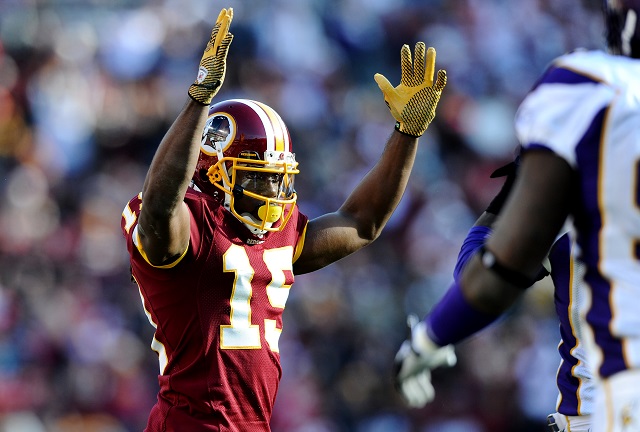 Let's be clear before we start: the only way the Washington Redskins, NFL team and holder of one of the most consistently "hot-button" squad names in American sports, are going to undergo a moniker transfusion is if owner Dan Snyder is forcibly dragged into the street and paraded in front of a hostile majority that are unwilling to buy anything with the phrase or image 'Redskin' on it. That probably won't happen, so Snyder probably won't have to change his team's name. FedEx and Budwieser could also pull their sponsorship dollars, but in an industry that makes their own money like the NFL, this seems unlikely. He could also have a change of heart, but that too, seems distant.
Why bother, then? It's very easy to envision a future where the Redskins don't have their name, and they aren't regularly summoned to be a point of contention for people to treat politics like team sports by arguing about them. Whether or not the Redskins should change their name is largely irrelevant, since the arguments for one side are painfully tone deaf and the arguments on the other side are seriously lacking in empathy.
The Washington Redskins, as an organization, probably want to be able to set about reclaiming what was a mostly underwhelming team last year, with a quarterback that looked like damaged goods in RGIII and the prevailing wisdom that they might have overperformed to reach their 9-7 record from 2015.  One easy way to do that would be, of course, to just change the name rather than bunkering down — to push the metaphor they chose — like they're in the Alamo.
7. The Washington Warriors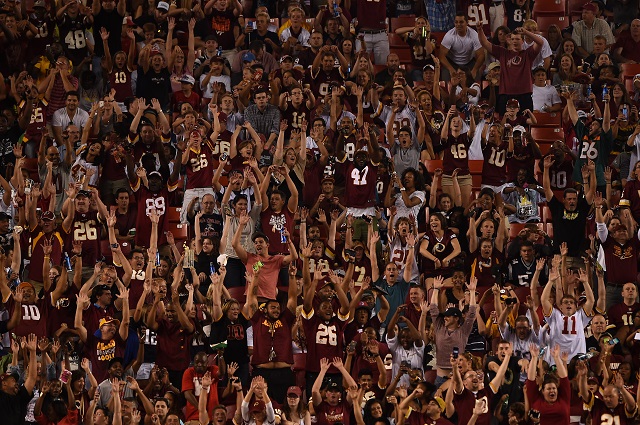 Few things go together more snugly than American football and militarism. As something of a refuge for macho culture and the image projection that goes along with it, the Washington Warriors seems like a fairly obvious candidate for a rebranding image, especially if you take the opinion shared by Mike Florio, that you could keep the logo the same if you did enact the swap. The Warriors is consistently a popular choice whenever discussions around changing the team's name surface, which has been a fairly constant and regular occurrence since the early 1990s.
6. The Washington Skins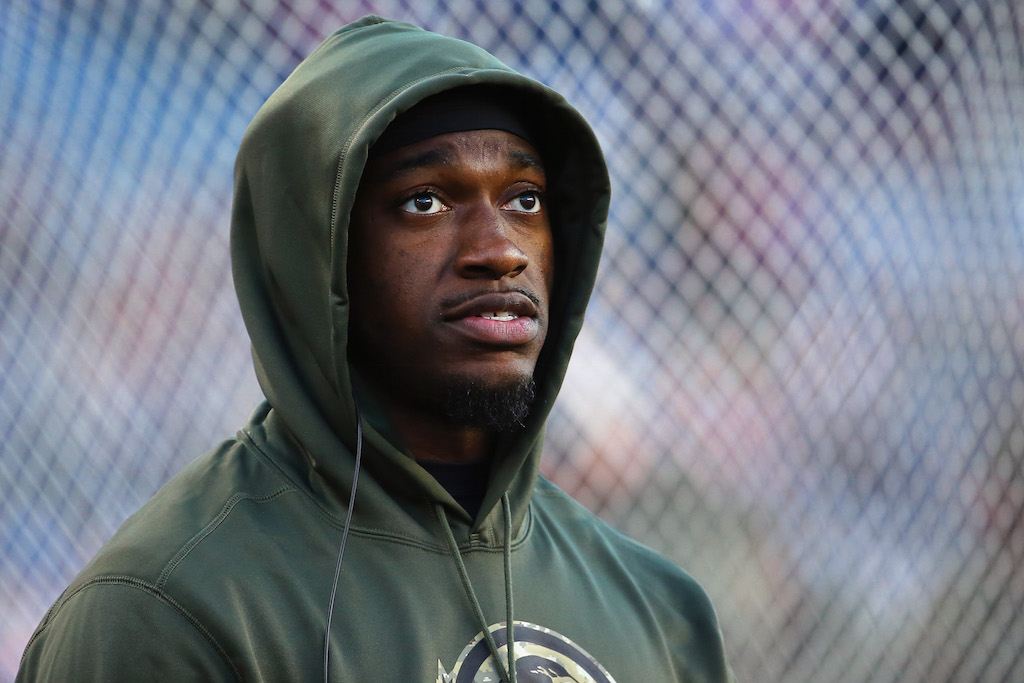 Another popular choice, shortening "Redskins" to 'Skins' (or its functional alternative, the Washington Pigskins) would serve to alleviate some of the unfamiliarity that Washington fans would feel if forced to endure a name swap — which seems to be a large source of the ire and agitation on behalf of those who want the name to stay. No one seriously thinks that the majority of Redskins supporters are actually racist or bigoted, anyway, it's just a question of where your empathy lies: with Dan Snyder or with someone else.
If this were to be the answer, though, they'd have to go all the way with it, pulling all the Native American imagery off of their branded merchandise. Not that there's inherently anything wrong with that, but it definitely puts it second to the Warriors if either was going to be grabbed. Those are two of the safe choices. Now lets get on to the more adventurous ones.
5. The Washington D.C. Football Club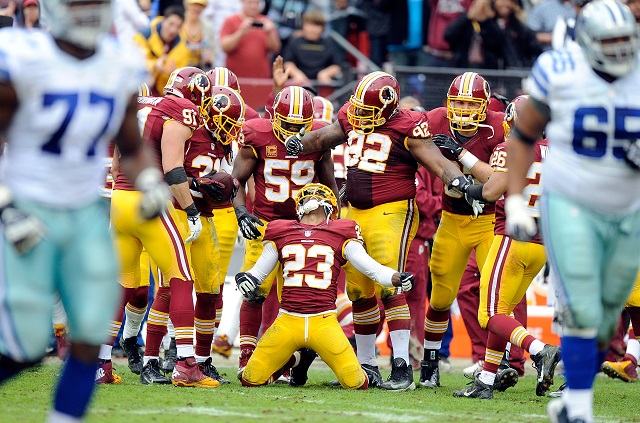 This one gained some residual traction when Peter King, longtime Sports Illustrated writer announced that his vanity site, The Monday Morning Quarterback, wouldn't be using the team's current nickname. In 2013, King wrote that, "I decided to stop entirely because it offends too many people, and I don't want to add to the offensiveness. Some people, and some Native American organizations — such as the highly respected American Indian Movement — think the nickname is a slur. Obviously, the team feels it isn't a slur, and there are several prominent Native American leaders who agree. But I can do my job without using it, and I will."
This name falls into a tricky basket, though — namely that it sounds, well, European. That, typically, does not sit well with some NFL fans, who think poorly of any influence from anything that originates outside of the Continental 48.  Nevermind that the league is the most revenue-sharing friendly professional American Sports league (that's a socialist principle hard at work), if it sounds foreign, it's a nonstarter for some fans. It would also differentiate the team from the rest of the league — not necessarily a positive.
4. The Washington Redshirts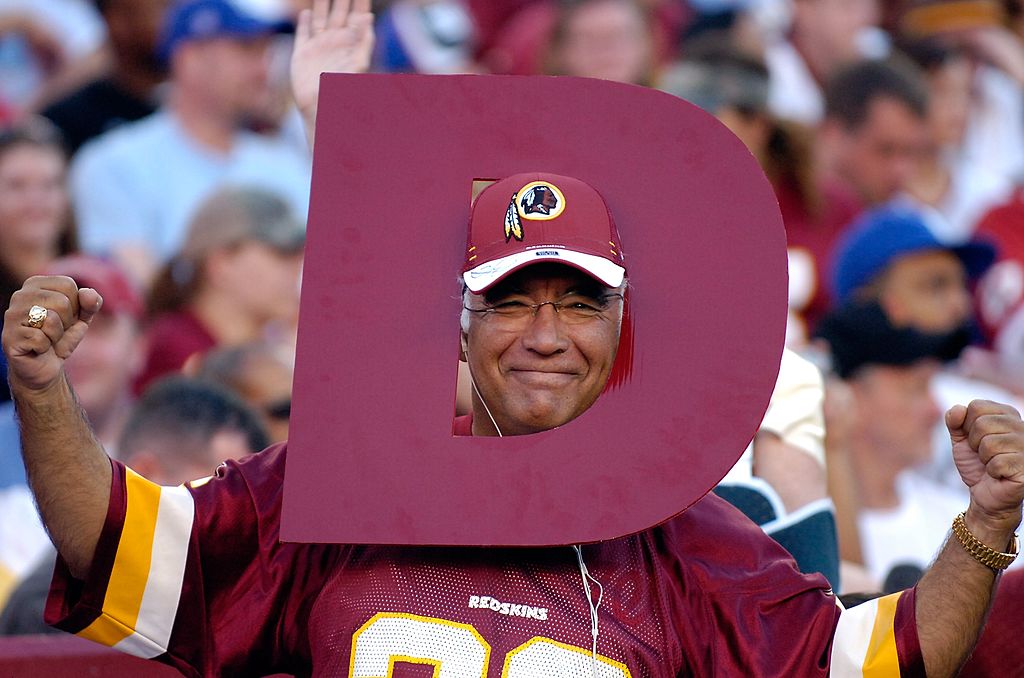 Since, you know, they finished 4-12 last season and features players that might not be ready for the NFL. This potential name, which came to our attention via a link to this Etsy listing, is probably not going to be very popular among Washington fans — although we're sure that everyone who roots for the 31 other teams in the league would heartily approve. If you're unsure of what a redshirt is, it's a college player who is "on the team," attending practices and so forth, but doesn't actively participate in the games.
3. The Washington Senators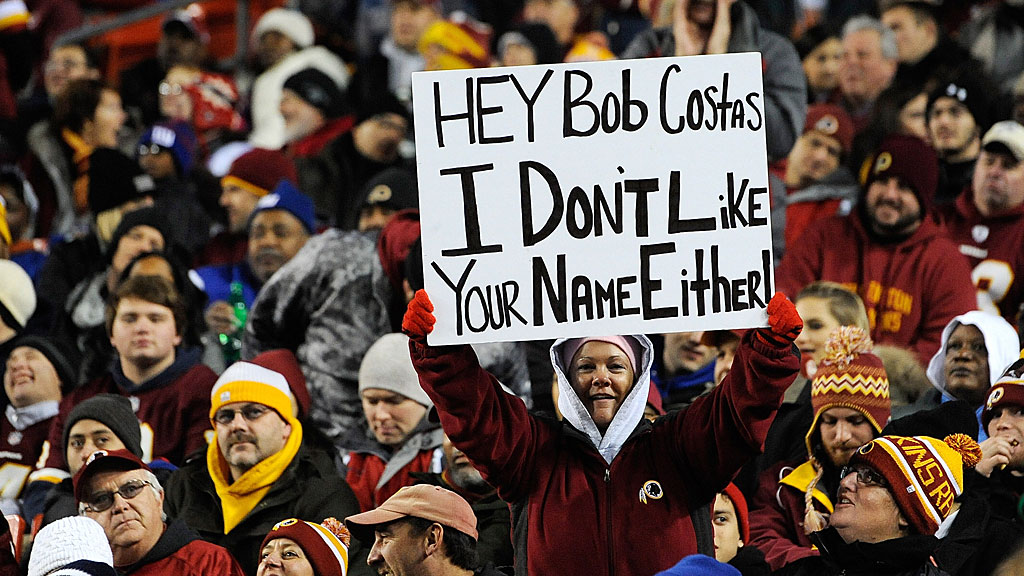 Repurposing team names is part of NFL history, so changing from the Redskins to the Senators — in addition to being a baseball team, who were later renamed the Washington Nationals, as well as a professional football team with the name almost 100 years ago — doesn't present any kind of stumbling block. The biggest concern, probably, would be that it references a group of that don't hold a very high approval rating in this country, and that no one really wants to be reminded of the government when they're trying to enjoy sports, since sports are, for most people, leisure activities. Even if they cause an inordinate amount of stress.
2. The Washington Snyders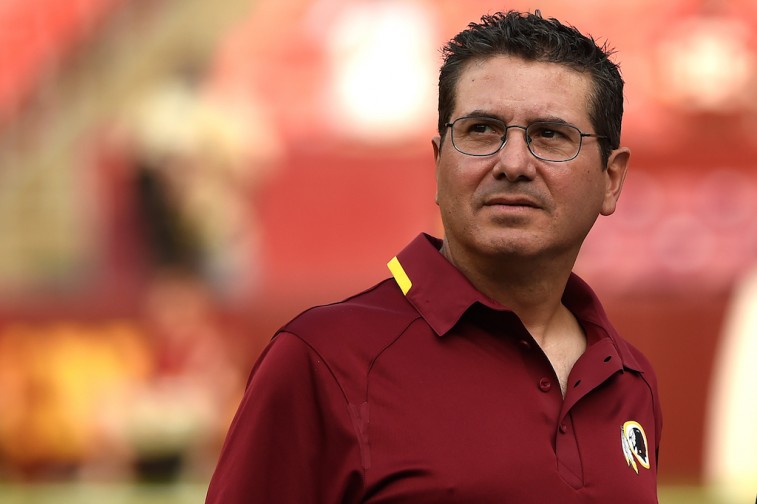 If there's one name that Dan Snyder values more than "Redskins," it's almost certainly his own surname, so this shift might be the most possible out of all the options presented. What you might not know is that many NFL teams have their nickname origins in fan voting contests — what's to stop Snyder from holding another one, particularly if the patent office ruling is upheld (although chances are slim?) Imagine, for a moment, what might happen if a vote was held for a new team name. Thought about it? Then you've already realized why it'll never happen.
1. The Washington Maroons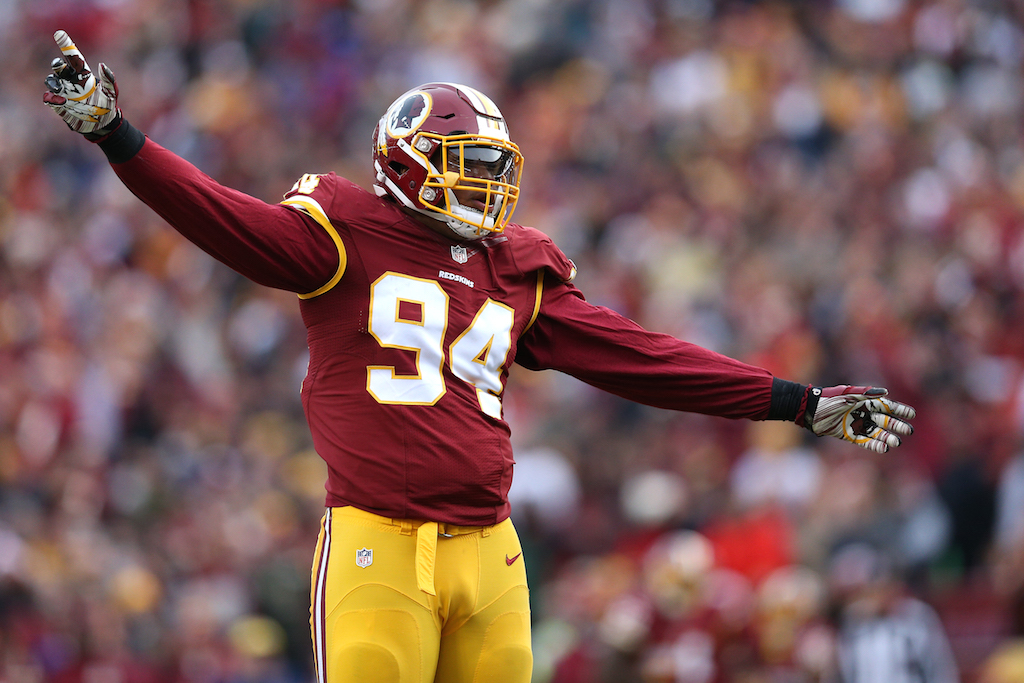 One point for the choice — the Maroons have already been the name of many former American Football teams, so the rich tradition of the league is kept intact. One other point for the choice — the Redskins would only have to adjust their color scheme a little bit. One point against the choice — Maroon is, rather famously, Bugs Bunny's mispronunciation of "moron," which is not exactly the best social touchstone to use as a rallying cry around your team.
Of course, any rebranding of the Redskins would be wise to avoid a name that invokes the struggles of a minority that fought against people who disenfranchised them after crossing the Atlantic, so maybe Maroons isn't the best choice after all. Hard to say, really.