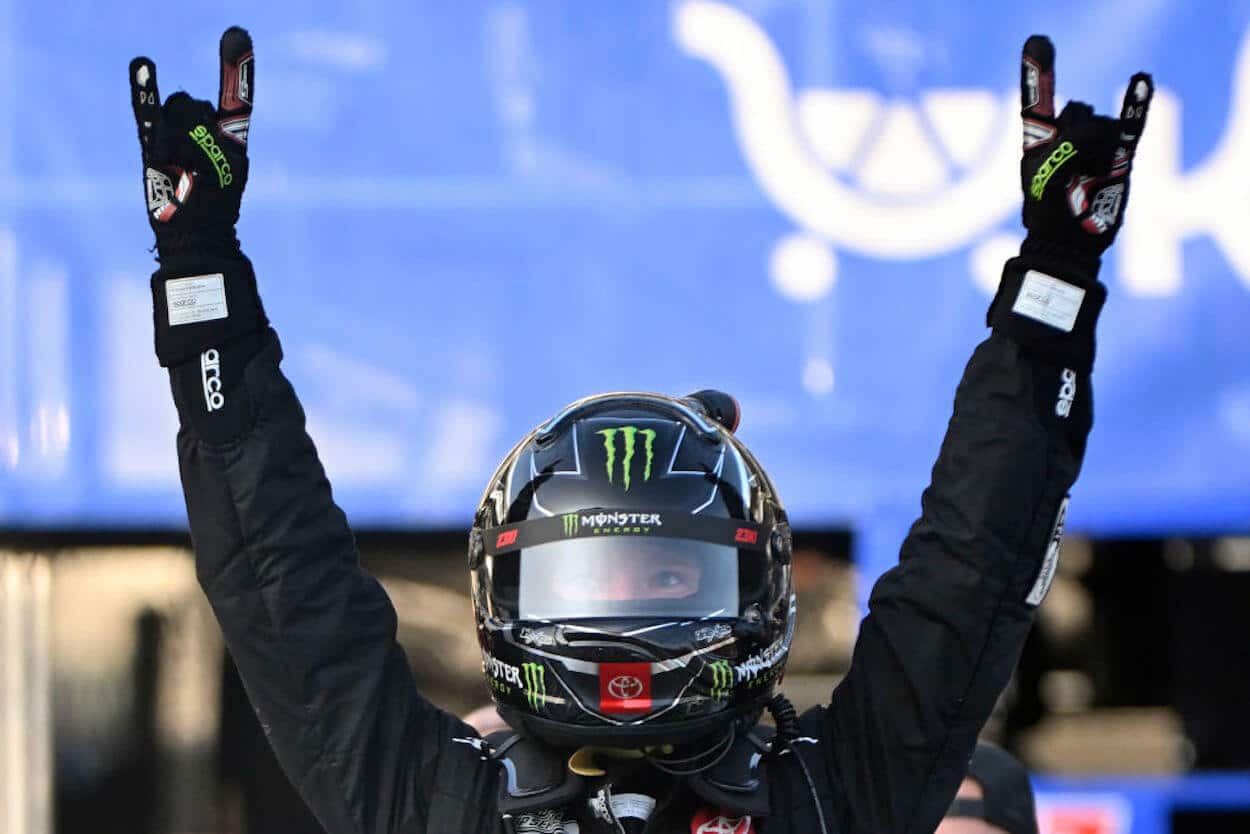 7 NASCAR Drivers With a Real Shot to Roll to a Richmond Victory
As the NASCAR Cup Series goes short-track racing, which drivers have the best chance of claiming the checkered flag?
It's short-track time for the NASCAR Cup Series.
After six weeks of races contested at a combination of superspeedways, intermediate tracks, and road courses, NASCAR's premier division finally heads to a true short track with the running of today's Toyota Owners 400 at three-quarter-mile Richmond Raceway in Virginia.
Let's take a look at seven favorites to go to Victory Lane, starting with the driver among the seven who's least likely to prevail and ending with the driver most likely to take the checkered flag in P1.
7. Kyle Busch
With six Cup Series wins at Richmond, Kyle Busch leads all active drivers in victories at the Virginia short track.
However, all of those wins came with his former team at Joe Gibbs Racing. 
The better news?
Busch is off to a stellar start in Year One with Richard Childress Racing, having recorded four top-10 finishes — including a victory at Auto Club Speedway and a runner-up finish last weekend at Circuit of The Americas in Austin, Texas.
More good times may await the driver of the No. 8 Chevrolet today.
6. Alex Bowman
With the National Motorsports Appeals Panel's decision earlier this week to overturn the 100-point penalty levied against all four Hendrick Motorsports teams for a rules violation at Phoenix last month, Alex Bowman moved from 16th all the way to first in the Cup Series standings.
Bowman, who now holds a 15-point advantage over second-place Ross Chastain, will lead the field to the green flag today by virtue of the starting grid being set based on points after rain forced the cancellation of Saturday's qualifying session.
A winner of the spring 2021 race at Richmond and the only driver with five top-10 finishes in six starts this season, Bowman has every reason to feel confident about his chances of today being the day he notches his first triumph of 2023.
5. Denny Hamlin
No active Cup Series driver other than Kyle Busch has enjoyed more success at Richmond than hometown favorite Denny Hamlin, who owns four Cup Series victories at the track just down the road from his hometown of Chesterfield, Virginia.
Hamlin, whose most recent Richmond win came in this race one year ago, hasn't gotten off to a great start in 2023 — a year in which he's failed to collect a single top-five finish in six outings. 
But if there's one place where Hamlin can right the ship, history suggests it's Richmond.
4. William Byron
Searching for win No. 3 of the season after becoming the season's first two-time winner with back-to-back victories at Las Vegas and Phoenix, William Byron has been the overall fastest driver of 2023.
In fact, he's led a total of 268 laps over three of the last four races. Also adding to the optimism surrounding Byron's chances today is that the Hendrick Motorsports driver led 122 of 400 laps in his No. 24 Chevrolet last spring at Richmond on the way to a third-place finish.
3. Martin Truex Jr.
A winner of three Richmond races since 2019, Martin Truex Jr. knows the way to Victory Lane here like few others. And even when the Joe Gibbs Racing driver doesn't prevail at Richmond, he's almost always in the proverbial mix — as evidenced by his finishes of seventh or better in his last eight starts here.
The biggest challenge for Truex today will undoubtedly be breaking out of a season-long slump that's featured just one top-10 finish — and no top-fives — in six points-paying races. In fact, the 2017 Cup Series champion has come home no better than 17th in his last three starts.
2. Tyler Reddick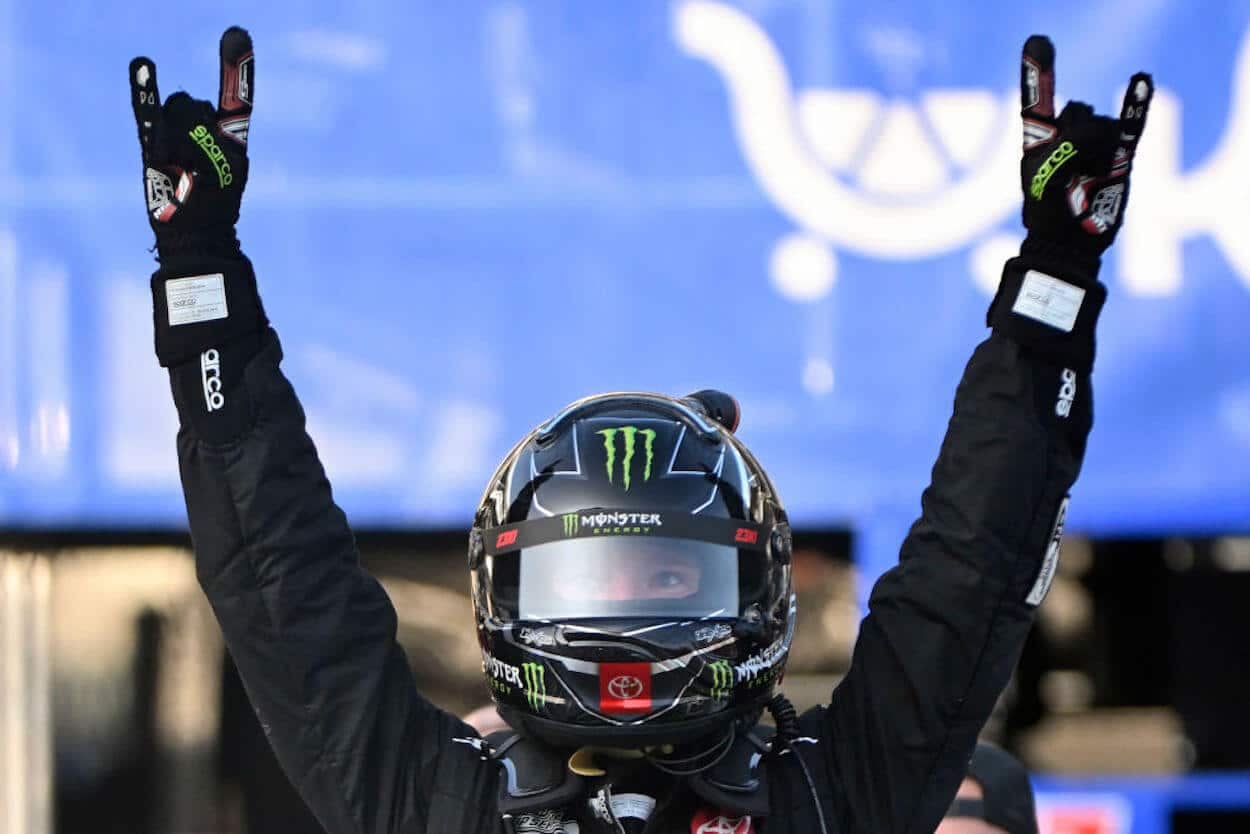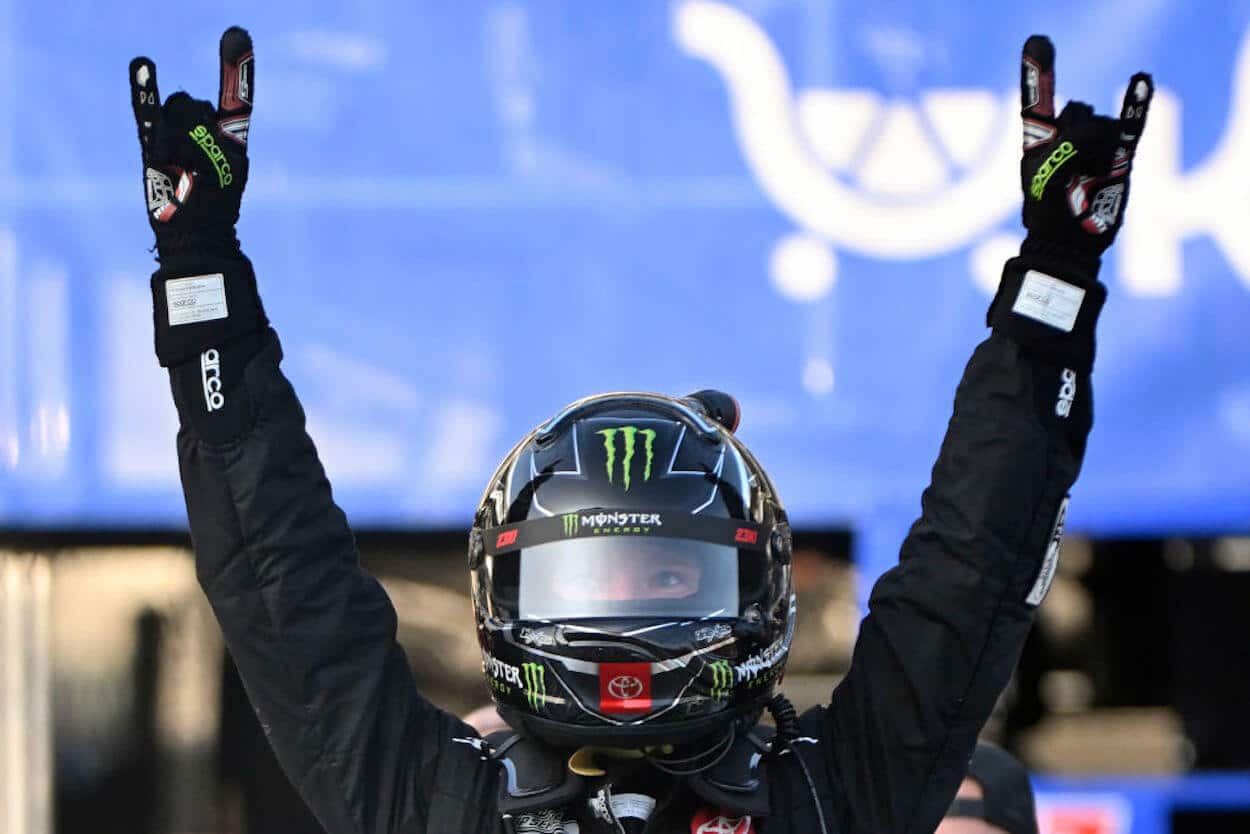 With three consecutive top-five finishes capped by a dominant victory last weekend on the Circuit of The Americas road course, Tyler Reddick is hands down the hottest driver in the NASCAR Cup Series.
Will he continue to sizzle when the green flag waves today at Richmond?
The first-year 23XI Racing driver has finished no better than 11th in five previous Richmond starts, which all came with his former team at Richard Childress Racing.

But in a sport where momentum is often everything, bank on Reddick being much improved today at a track where he's never been all that impressive.
1. Kevin Harvick
The most recent Richmond winner is none other than the man who's hanging up his driving helmet at the end of the 2023 NASCAR Cup Series season. That, of course, would be Kevin Harvick, who went to Victory Lane here last fall for the fourth time in his Hall of Fame career after finishing runner-up to Denny Hamlin in the Richmond spring race.
Harvick's overall body of work at Richmond is equally impressive, as he's finished in the top 10 more than 67 percent of the time. 
After a solid start to his farewell campaign, Harvick has fallen off a bit the last couple of weekends, but few tracks offer the 2014 Cup Series champion a better opportunity to regain his mojo than Richmond.