7 NBA Players Who Are Performing Well Enough for an MVP Nod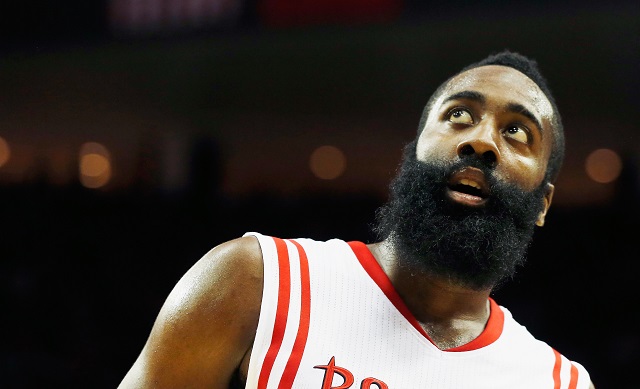 Looking at the early season favorites for the MVP award is always a bit of a hedged bet — after all, we're not even a quarter of the way through the season yet; the reigning MVP (Kevin Durant) is slated to come back and see the court for the first time all year; and the road to being crowned the most valuable player in the entire league is riddled with hot starts that taper off so quickly that any MVP discussion can look more than a little silly in retrospect. We get all that, but we're going to do it anyway.
There are a few constants when it comes to nailing down the criteria for what makes an MVP an MVP. Over the most recent years of the award, the winner, save those times when voter fatigue has set in, has typically lead the league in Win Shares. Kobe Bryant's a notable exception to this rule, but everyone who was really paying attention knows that he was very rarely the best player on that 2008 Lakers team, just the most Jordan-esque. So, using that estimate as a barometer, we're going to check out the seven NBA players who are currently leading the league in Win Shares, followed by some brief analysis on how likely they fit the intangibles that are always a part of the voting process.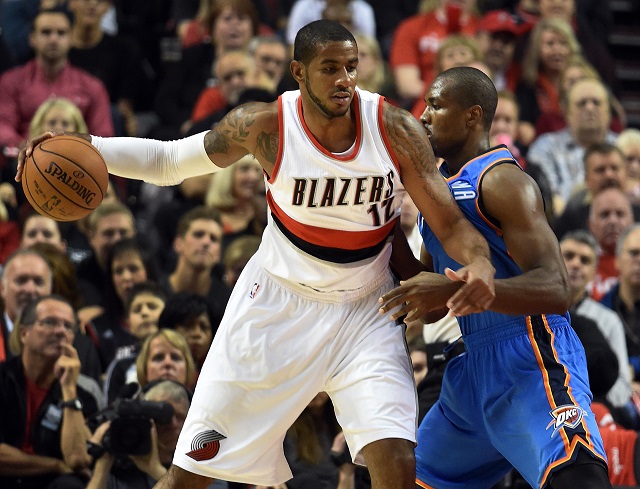 7. LaMarcus Aldridge
The power forward for the Portland Trail Blazers, Aldridge is the last vestige of the Pacific Northwest's most recent stab at a big three — at the time, it would have been Brandon Roy, Greg Oden, and L.A. Unfortunately, injuries derailed that plan, and Aldridge was set as the lone bright spot among a series of inconsistent and not very exciting teams. He almost left, but then the Blazers traded Gerald Wallace for the pick that wound up becoming Damian Lillard (more on him later). Now, as the captain of one of the most exciting teams in the loaded Western Conference, Aldridge is currently sitting on a 2.1 WS — but remember, that number is cumulative, so it can't quite be compared to the final results of the MVPs of years past.
As for his bona fides as a "worthy MVP" go, Aldridge is facing an uphill battle. Big men are typically ignored in favor of wing players when it comes to the voting, and over the last 10 years, only two power forwards have won the award (no centers have done so): Dirk Nowitzki and Kevin Garnett. Aldridge is a good player and he's fun to watch, but he simply isn't playing at that level yet.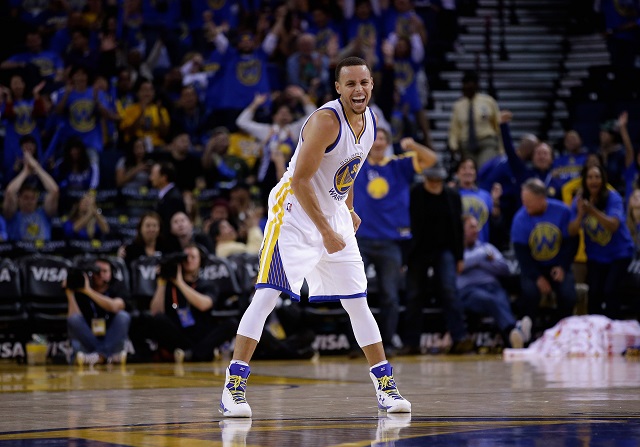 6. Stephen Curry
Steph Curry, on the other hand, would appear to have all the intangibles you'd ever need in order to win an MVP award. He's the focus of one of the best offenses in the league; he's a tremendous scorer, which means he's memorable and that his play has massive consequences on how his team performs; and he's smiling and personable. On paper, if you wanted to build a guy who "should" win the award in the same way Durant "should have" won it last year (he did), you'd be hard-pressed to come up with someone more compelling than Curry.
With a WS of 2.2, Curry's sandwiched between two Trail Blazers, a team that represents a very real rival for the Golden State Warriors in the middle to top of the Western Conference. They're two teams on the up and up, and how they fare against each other will have some implications into the MVP race. It's also worth noting that voters tend to treat three-point specialists — which is not only what Curry is but certainly what he's best known for — as a bit of a novelty, which hurts his chances, particularly if he suffers through a shooting drought.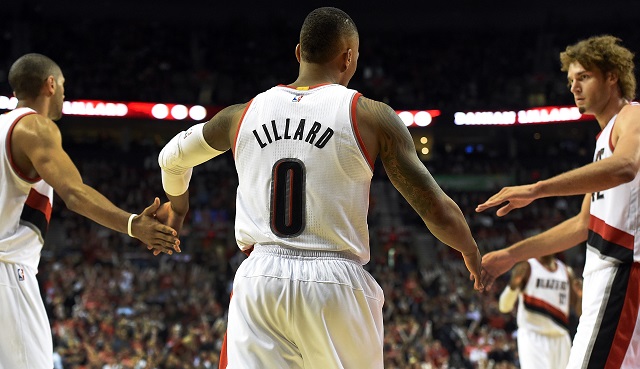 5. Damian Lillard
The other half of the Trail Blazers' hope for the future, Lillard is a little above his pick-and-roll partner in Win Shares, with 2.5. He's also a point guard from Oakland, as any given broadcast will tell you before diving into the history of NBA point guards from Oakland — most prominently featuring Jason Kidd and Gary Payton, two outstanding basketball talents — in a way to fill up some dead air. That's doing Damian a disservice. though, as the 2012 Rookie of the Year has only gotten better since making his debut after four years of mid-level NCAA play. He's the tempered offensive force that Portland had been lacking since Brandon Roy, and he's at the forefront of the new point guard movement, along with Steph Curry and John Wall.
Typically, however, when a point guard wins the MVP award, he's more of a singular offensive force than Lillard is right now. In 2011 it was Derrick Rose, who was the entirety of the Chicago Bulls' offense, and before that it was Steve Nash, who put on a pair of virtuoso seasons with the Phoenix Suns that came to redefine NBA basketball in the late 2000s.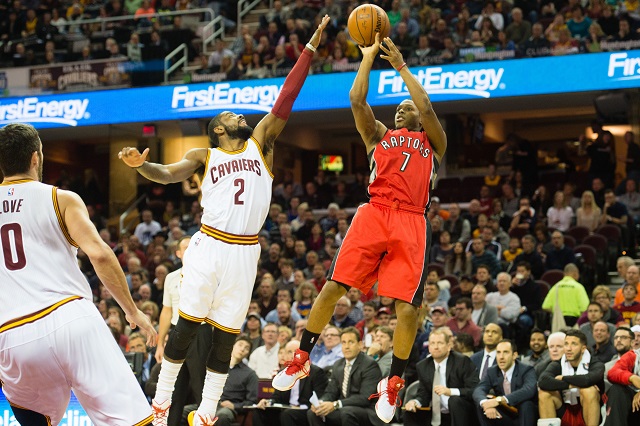 4. Kyle Lowry
One of the things that is a near necessity for garnering an MVP nod is that the team you're on has to win at least 60 games during the regular season. Not to say that it can't be done, but typically, the award goes to the best player on one of the best teams, and winning at least 60 games is a good way to define to the rest of the world that you are, in fact, in that top tier.
The Toronto Raptors are on pace to win 69 games right now. That's completely nuts, and not just because it's Toronto, but also because the Raptors would come within three wins of that mythical 72-10 season put together by the Chicago Bulls in 1996, and we don't know if we can live with that. As their best player, Lowry would be the be a shoo-in for the award; he has 2.5 Win Shares right now, in addition to his consistently underrated play.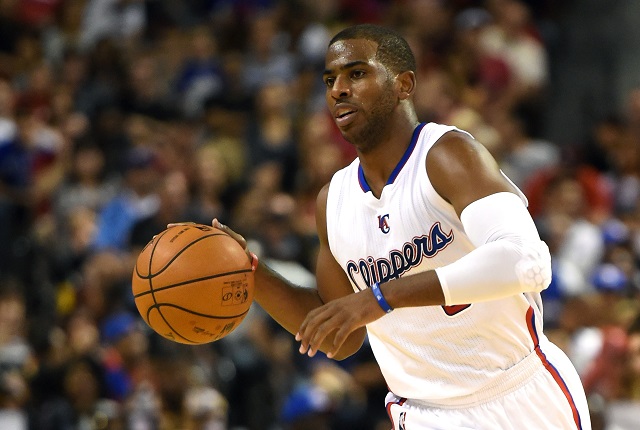 3. Chris Paul
Chris Paul might be the best point guard to never make it out of the second round in the postseason, and despite the fact that he's had a near-lock as a consistent third-place finisher for the MVP award, he's never seemed to break out of the slump and really earn it, despite his excellent play. Sitting at 2.8 Win Shares right now and averaging nearly 20 points and 10 assists per game, Paul is almost Stockton-like in his consistency, which should net him some brownie points toward the award.
When excellence is the norm, how do you elevate your play enough for people to notice and vote accordingly? That's the conundrum facing "Chris Paul, MVP candidate," and as long as his teams continue to be stymied before they seem like they should, it'll probably continue.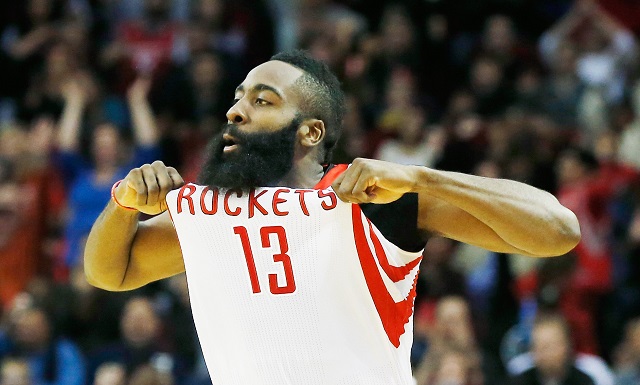 2. James Harden
The first time you see James Harden play basketball in a season, it can be pretty astonishing. Much has been made about his ability to draw enough contact on a drive to force a referee to call a foul, as well as the fact that his offensive repertoire is almost entirely centered around shooting three-pointers and driving to the hoop, things that fly in the face of the pull-up 20 footer that has defined much of the modern-day NBA guard play; when it's fresh, it can be great to watch.
But then you realize that every other play ends in a foul call or an early bricked three, and you realize that you kind of miss actual basketball plays, rather than a token pick-and-roll and a drive and a whistle. And then you realize that there's really nothing that's likable about Harden, since he plays on a team that isn't fun to watch with a co-star who almost everyone dislikes (that's Dwight). And still then you realize that Harden might have nearly as many Win Shares (2.9) as the first player on this list, but that his defensive highlights are probably going to keep him out of MVP discussions, and you're OK with that.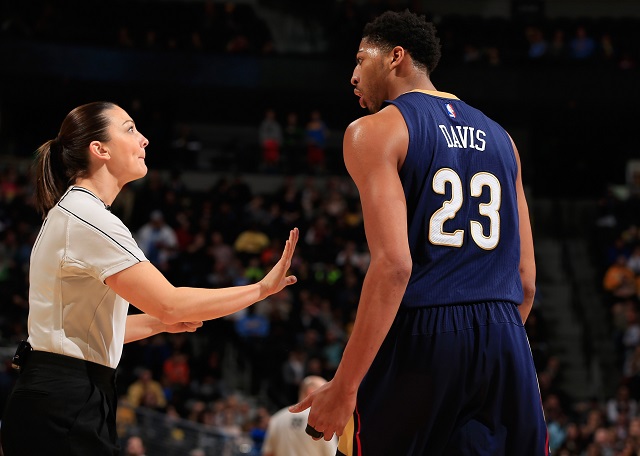 1. Anthony Davis
Everyone's hyped for the Brow. Not only is he leading the league in Win Shares, with 3.0, but he's also been bandied about as the next great NBA superstar, and his play so far has reflected it. Davis is big, scary, and the kind of two-way force we haven't seen since Kevin Garnett in Minnesota — except that no one cared about Garnett in Minnesota, but everyone's heard of Davis.
Seriously. Look at this YouTube highlight reel and tremble: