7 Linebackers Who Changed NFL History
As the great communicator of the defensive unit in professional football, the linebacker has to wear many hats. He's asked to read plays and get in position to make tackles, drop into coverage, and blitz the quarterback, all while telling his teammates how to adjust to an offensive play call. It's a lot of responsibility, but he must know the best way to respond to certain situations in order to have success in the National Football League.
The best linebackers are the ones who have a superior understanding of the sport, can lead their teams effectively, and know how to be in the right place to make game-changing plays. They also have a strong passion with an ability to instill fear into opposing offenses. So many amazing linebackers have graced the field over the years. Here are just seven who left their indelible mark on the game.
1. Lawrence Taylor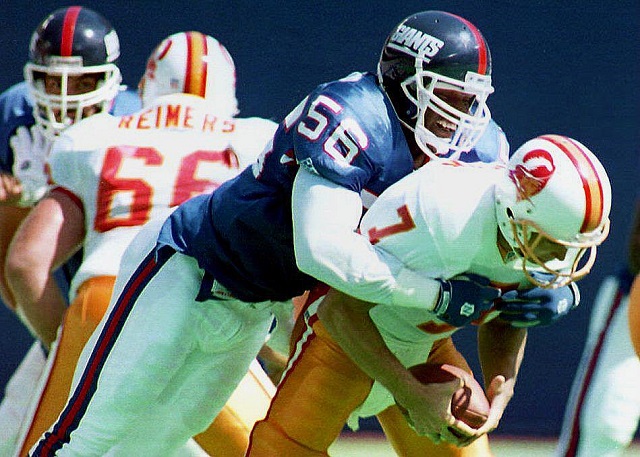 One of the most dominant players of his time, the 6-foot-3-inch, 237-pound Lawrence Taylor tore up the NFL in the 1980s for the New York Giants. As a multidimensional athletic defensive player, he could overpower offensive lineman to stuff the run or get to the quarterback. But he could also drop into coverage to make a big interception. An intimidating combination of size and speed, L.T. finished his career with 132.5 sacks. He won two Super Bowls — Super Bowl XXI  and XXV — received three Defensive Player Of The Year Awards, and was named league MVP in 1986. Taylor is also a member of the 1980s All-Decade Team.
2. Ray Lewis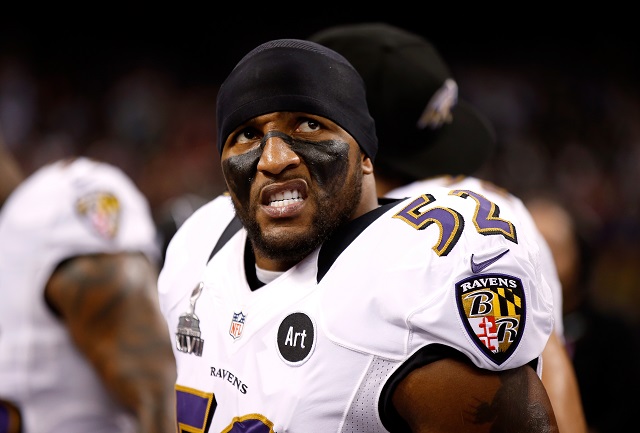 With 13 Pro Bowls under his belt, Ray Lewis showed why he was one of the greatest in history. A member of the Baltimore Ravens from 1996 to 2012, he was an incredible leader who could motivate his teammates to play their absolute best. With superior physical tools, Ray could cover any offensive player on the field. He backed that up with more than 2,000 career tackles, 41.5 sacks, and 31 interceptions. Lewis won two Super Bowl titles and was MVP of Super Bowl XXXV. He was also the NFL Defensive Player of the Year in 2000 and 2003, making him the sixth player to win the award multiple times.
3. Dick Butkus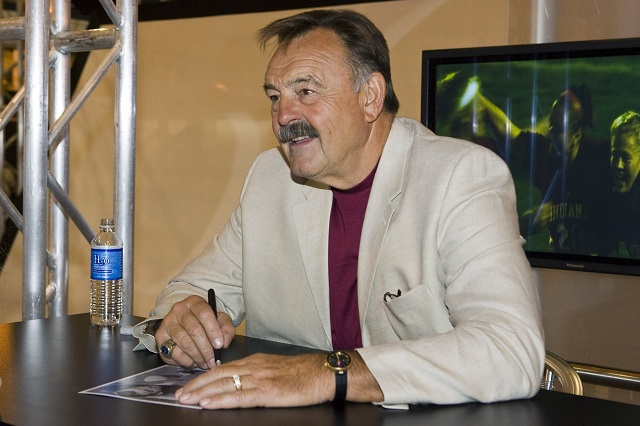 A true monster on the football field, Dick Butkus was known for his durability and desire to be the best. Although he wasn't part of a championship team, he still made his frightening presence felt every Sunday.
Butkus didn't have the best defensive line in front to open up plays for him, so many times he relied on himself to do it. His nine-year tenure with the Chicago Bears brought him eight Pro Bowl selections and six First Team All-Pro bids. Butkus is also a member of the NFL 1960s and 1970s All-Decade teams.
Although his career was cut short by a knee injury, he still retired with 1,020 tackles, 489 assists, and 22 interceptions.
4. Jack Lambert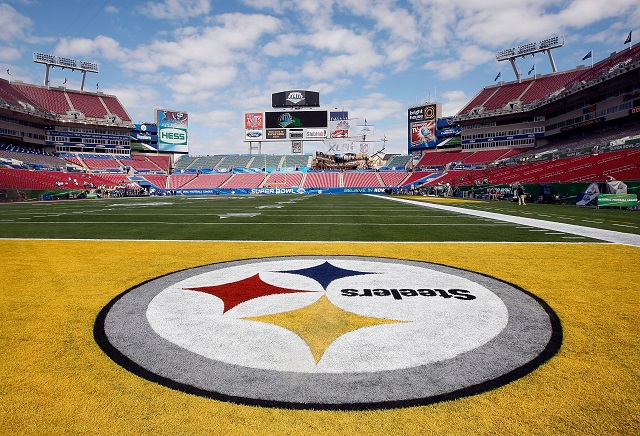 As part of the Pittsburgh Steelers defense of the 1970s, Jack Lambert had the physicality, speed, and intensity to make the "Steel Curtain" a force to be reckoned with. At 6 feet, 4 inches and 220 pounds, he was an eight-time Pro Bowler and was NFL Defensive Player of The Year in 1976. Lambert's durability and football intelligence gave him the tools needed to help the Steelers of the '70s win four Super Bowls. After an 11-year career, he finished with 1,479 tackles (1,045 solo), 23.5 sacks, and 28 interceptions. The Pro Football Hall of Fame calls Lambert "the premier linebacker of his era."
5. Mike Singletary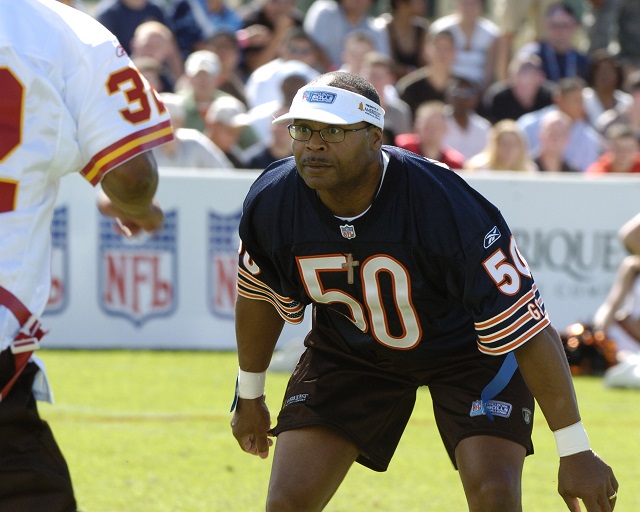 Mike Singletary was known as the "Heart of the Defense" for the Chicago Bears of the mid-1980s. With intensity like no other, he excelled in Buddy Ryan's 46 defensive scheme, helping "Da Bears" go 15-1 in their 1985 Super Bowl championship season. Singletary had 10 Pro Bowl selections and eight First Team All-Pro bids. In an 11-year career, he tallied 1,488 career tackles (885 solo). A constant force on defense, Singletary missed just two games, both in 1986. His defensive performance makes the '85 Bears arguably the greatest NFL team of all time.
6. Jack Ham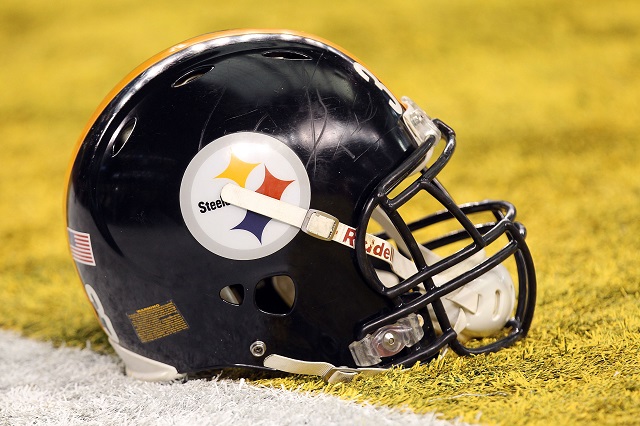 Possibly the quickest linebacker of his era, Jack Ham was said to have the fastest 10-yard burst of any player on his team. This gave him the talent to make amazing tackles and play the pass like a defensive back. He was also known for his knowledge of the game, and could not be fooled by offensive play calling. With superb football instincts, he became one of the best coverage linebackers in history. As another member of Pittsburgh's Steel Curtain in the '70s, Ham won four Super Bowls and was selected to eight Pro Bowls. Throughout a 12-year career, he recorded 32 interceptions.
7. Derrick Brooks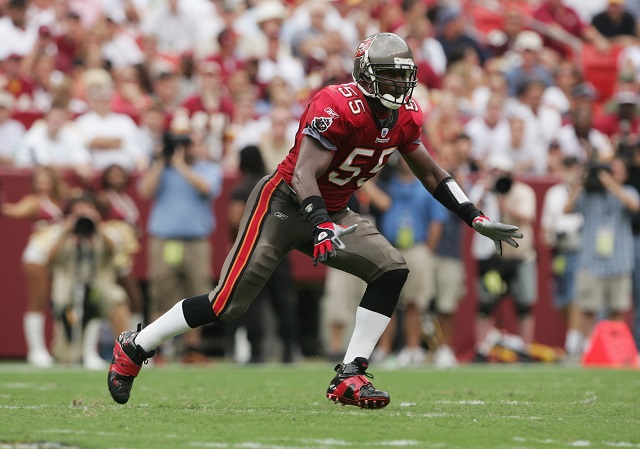 In a 14-year career with the Tampa Bay Buccaneers of the '90s and 2000s, Derrick Brooks made 11 Pro Bowls and won a Super Bowl title in 2003. He shined in the Tampa 2 defensive scheme by making great tackles in space and preventing big offensive plays. He finished with 1,698 tackles and 25 interceptions. Brooks was named to the All-Decade Team of the 2000s. In the 2002 season, he totaled five interceptions for 218 yards, a record among linebackers. Brooks also has the career record for interception return yards for linebackers.