NFL: 7 Players Who Changed the Cornerback Position Forever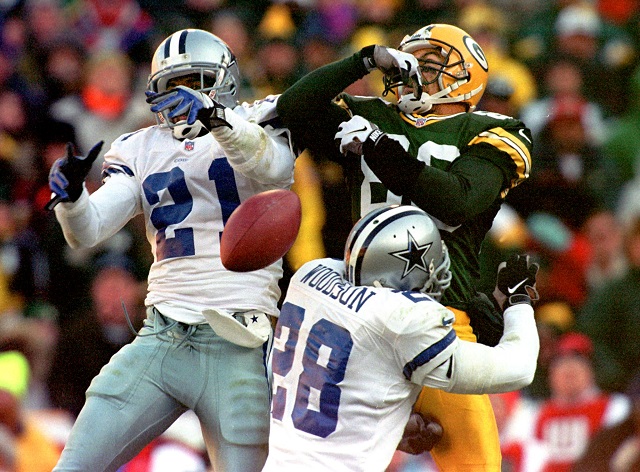 Cornerback is a role that many American football enthusiasts have called the most difficult position to play at the professional level. Guarding wide receivers step for step as they run at top speed, shift direction, and jump to make acrobatic catches is not the easiest defensive assignment.
To be an effective CB requires much more than just physical talent — it takes a unique instinct for the game that many players fail to develop during their careers. After all, effectively defending some of today's athletes — think Calvin Johnson, Dez Bryant, or Josh Gordon — can be a complete nightmare.
Usually the fastest players in the defensive secondary, good cornerbacks have a combination of size, speed, and agility, and have stellar coverage and tackling skills. Throughout history, a number of National Football League greats have showed why it's one of the most coveted positions.
Here are seven players who made their mark as NFL cornerbacks.
1. Willie Brown
After entering the league in 1963, Willie Brown became one of the most feared shutdown cornerbacks in the AFL and NFL. Acquired by Oakland via a trade with Denver, he did most of his damage on opposing offenses during his tenure with the Raiders from 1967 to 1978. Brown totaled 54 interceptions over 16 years as a pro and excelled at bump-and-run coverage. Quarterbacks hated to throw the ball in his direction, and when they did, Brown made them pay for it. One of the many plays Brown is known for is his 75-yard interception return TD against Fran Tarkenton and the Minnesota Vikings in Super Bowl XI.
2. Ronnie Lott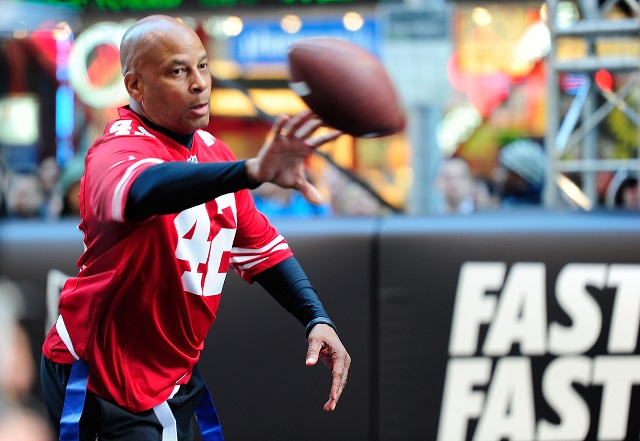 Playing both the cornerback and safety position in his career throughout the '80s and '90s, the San Francisco 49ers' Ronnie Lott wreaked havoc all over the football field. He recorded 63 INTs over 15 seasons, going on to become a 10-time Pro Bowler and a four-time Super Bowl champion. He is widely considered as one of the best defensive backs in NFL history. Tough as nails, Lott could make efficient open-field tackles, cause fumbles, and blitz the quarterback with hard hits. His awareness and superb man-to-man coverage skills also allowed him to mirror receivers and eliminate their effectiveness in a game. Lott was inducted into the Pro Football Hall of Fame in 2000.
3. Mel Blount
As another aggressive bump-and-run cornerback, Mel Blount was a four-time Super Bowl champion with the Pittsburgh Steelers in the 1970s. He was so physical with receivers that the NFL had to create a rule that prevented defensive players from making contact 5 yards past the line of scrimmage. It didn't matter if Blount played zone or man-to-man coverage, because he overpowered offensive players with his size and speed. In 1972, he didn't give up a single touchdown to opposing receivers. Blount made 57 career interceptions in his 13 seasons with the Steelers.
4. Darrell Green
Darrell Green, the "Ageless Wonder," played as a cornerback at a high level for an astonishing 20 seasons (1983-2002) with the Washington Redskins, proving to be a durable and consistent player. In that span, he pulled in 54 interceptions while winning two Super Bowls. Green was one of the fastest players in NFL history; he was a four-time recipient of the league's Fastest Man Award. He showed his freakish ability during classic play in 1983, when he ran down running back Tony Dorsett on Monday Night Football. Green was also voted to seven Pro Bowls and was selected to the NFL's All-Decade Team of the 1990s.
5. Dick Lane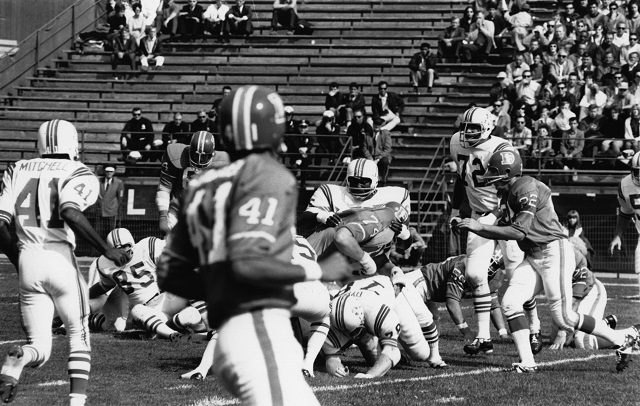 An old-school cornerback of the '50s and '60s, Dick "Night Train" Lane was another speed guy who could cover and tackle. He was such a rough player that the NFL had to outlaw his "clothesline tackle." Lane had a number of achievements as a member of the Los Angeles Rams, Chicago Cardinals, and Detroit Lions, including seven Pro Bowl selections. One of his greatest accolades was an NFL-record 14 interceptions during a 12-game season in 1952, a feat that still stands today. Night Train finished with 68 picks in his career and was named first- or second-team All-NFL every year from 1954 through 1963.
6. Deion Sanders
The flashy "Neon" Deion Sanders was one of the most high-profile players of his era, gifted with an athleticism that gave him the tools to have both a professional football and baseball career. Drafted by the Atlanta Falcons in 1989, he also played for the 49ers, Cowboys, Redskins, and Ravens. Sanders' versatility allowed him to be a shutdown cornerback as well as a great punt and kick returner. He even played some snaps at wide receiver and running back. Commonly known by his "Prime Time" nickname, Sanders won two Super Bowls and received eight Pro Bowl selections. He retired second all-time in interception return yardage (1,331) and tied for second for most career interceptions returned for a touchdown with nine. He finished with 53 interceptions over 14 years.
7. Rod Woodson
Drafted by the Pittsburgh Steelers in 1987, Rod Woodson played cornerback, safety, kick returner, and punt returner. His incredible statistics on defense speak for themselves: 708 tackles, 71 career interceptions, 1,483 INT return yards, and an NFL-record 12 touchdowns. Woodson played for 17 seasons and spent time with the Steelers, San Francisco 49ers, Baltimore Ravens, and Oakland Raiders. He was also an 11-time Pro Bowler and won a Super Bowl with the Ravens in 2001. Like Sanders, Woodson was a great returner, finishing with 7,256 yards and four touchdowns in the course of his career. In 1994, he was named to the NFL's 75th Anniversary Team, one of only five active players to be given the distinction.