7 of the Biggest Upsets (for Women) at Wimbledon
Women playing in professional sports have come a long way over the past half century or so and now some of these famous female athletes are among the highest-paid players, especially those appearing on tennis courts. Many of these skirted stars are household names like Serena Williams and her sister Venus, who are often seen conquering the competition on the courts. However, even stars as accomplished as the Williams sisters falter from time to time. Let's take a look at some of the shocking upsets in the Wimbledon women's bracket from 2019 and beyond.

Several shockers in 2019 alone
The women's bracket at Wimbledon in 2019 might have signaled a changing of the guard. Several of the biggest stars in tennis didn't last long at the All England Club.

Sadly for Venus Williams, she lost in straight sets to 15-year-old Cori "Coco" Gauff, who was born the same year the multiple grand slam champion already held four major tennis titles.
Superstar Maria Sharapova was just 17 years old when she won her first title at Wimbledon, and 15 years later she retired from a match for the first time in her career due to an injury forcing a forfeiture to Pauline Parmentier
Garbiñe Muguruza took home the Wimbledon title in 2017, but she wasn't able to beat the qualifying Beatriz Haddad Maia going down in straight sets in the first round.
No. 2 seed Naomi Osaka lost in the first round to the unranked Yulia Putintseva, who had only seven unforced errors compared to the 38 tallied by her opponent.
Speaking of Osaka, in a controversial match against Serena Williams in 2018 at the US Open, it was a meltdown from the number one seed that overshadowed the unexpected victory Naomi achieved over her older opponent. At just 20-years-old, Osaka became the first Japanese player to win this prestigious tennis title.
Steffi Graf, 1994
Some called it an upset for the ages when the queen of the courts, Steffi Graf, was unseated, unseeded and defeated by No. 22-ranked Lori McNeil in the first round of Wimbledon in 1994. What makes their matchup even more memorable, it was the first time in over 100 years of historic play on the grass courts that a returning champion was dethroned by a relative newcomer in round one.
Martina Hingis, 1999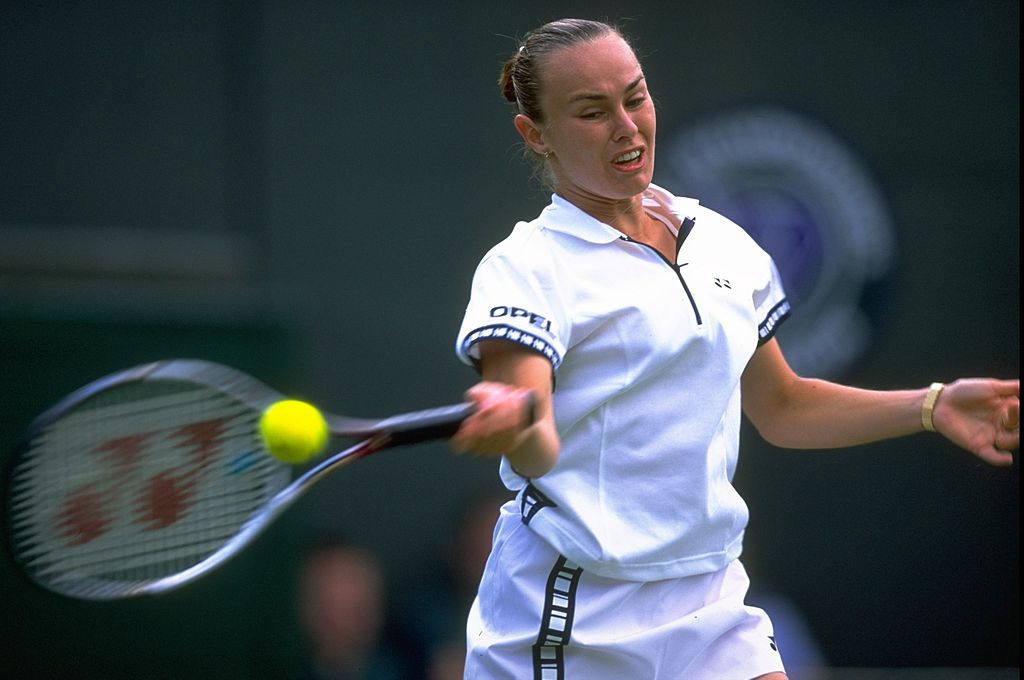 For Hingis, tennis is literally in her DNA as her mother was six months pregnant with her future daughter when she won a tournament. She later named her daughter after the legendary Martina Navratilova.

Ranked as the No. 1 seed heading into the 1999 first round at Wimbledon, she lost to a rising star from the land down under, Australia's own Jelena Dokic. At the time of their match, Jelena was just 16 years old and was ranked 129th in the world.
Venus Williams, 2004
As any tennis fan knows, Serena and her sister Venus Williams are both a force to be reckoned with on the courts. In another shocking loss, Karolina Sprem took Venus out of the Wimbledon orbit in 2004 during the second round.

Somewhat similar to when her sibling Serena lost to Osaka as mentioned above, Sprem's victory was overshadowed by the fact an umpire gave her a point she didn't earn, leading to the official's demise of officiating in the future at Wimbledon.

In hindsight, when you see the scores of 7-6, 7-6 you know that was an epic game where both players fought vehemently against their opponent. You never know when there will be unforgettable games like these so tennis fans are tuning in by the droves and attending these types of matches to witness these moments first-hand.