Sports
Cities With Sports Fans Who Can't Spell to Save Their Lives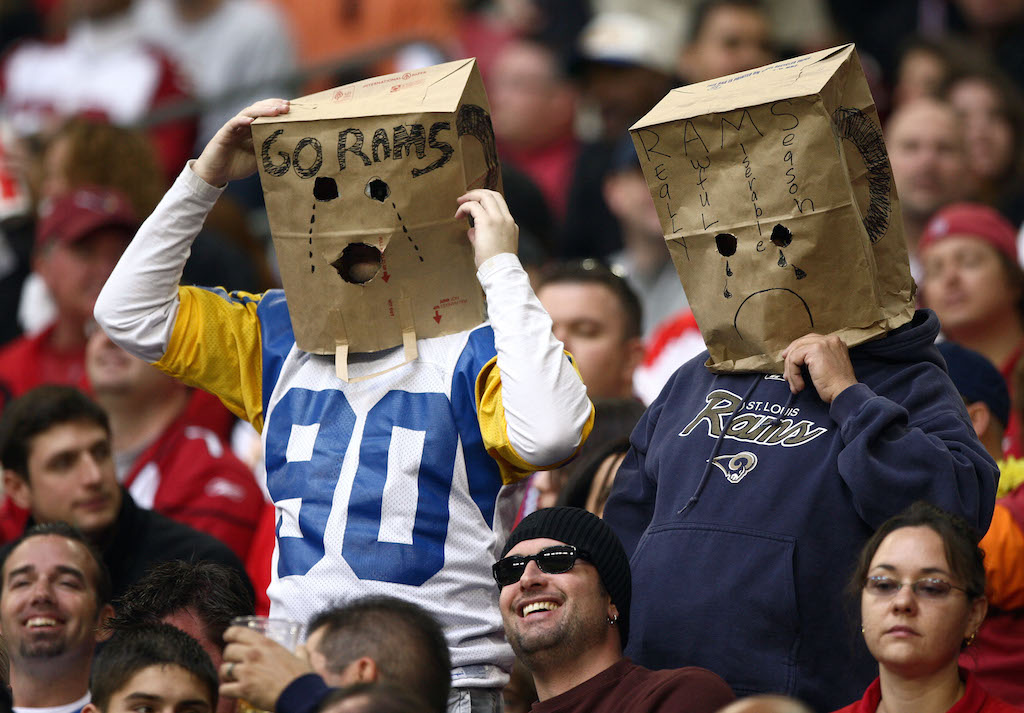 Whether your favorite teams dominate the competition or get crushed every time they take the field of play, as a fan, that's no excuse to resort to piss-poor grammar. If you stoop this low, you won't just be embarrassing yourself, you'll be embarrassing your city as well. And you will be called out for it.
In the past, we've pointed out both the MLB fans and NFL supporters who struggle with their spelling and grammar. However, thanks to another great study by the fine folks at Grammarly, an automated proofreading company, we're now able to take this one step further and see how pro sports cities, in general, fare from a grammatical standpoint. For those of you who are curious to know just how Grammarly was able to compile its Pro Sports 2015 Grammar Power Rankings, here's the methodology for your enjoyment:
We began by collecting the first five comments posted under articles on each official MLB, NBA, and NFL team blog from official sports team and sports fan websites, like NFL.com and SB Nation, until we had gathered a total of 100 comments for each team. Each comment contained at least 50 words and was posted within an average timespan of two months ending October 20, 2015.

Using Grammarly, we identified the errors in the comments, which were then verified and tallied by a team of live proofreaders. For the purposes of this study, we counted only black-and-white mistakes such as misspellings, wrong and missing punctuation, misused or missing words, and subject-verb disagreement. We ignored stylistic variations such as the use of common slang words, team and player nicknames, serial comma usage, and the use of numerals instead of spelled-out numbers.

Finally, we calculated the average number of mistakes per one hundred words by dividing the total word count of the comments by the total number of mistakes for each team.
As you may expect, there were a lot of pro sports cities whose fans were impressively good at English. On the flip side, that wasn't always the case. Therefore, let's take a look at the seven pro sports cities that could afford to continue their education in spelling and grammar.
7. Tampa Bay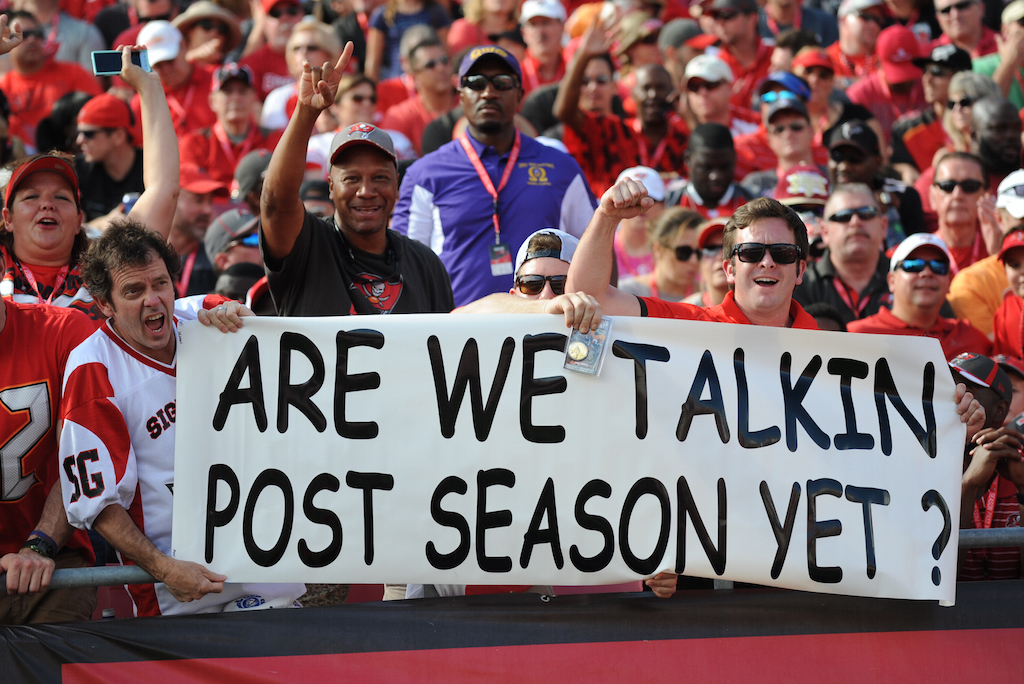 Mistakes per 100 words: 8.65
With Jameis Winston under center, the Tampa Bay Buccaneers have started to look like a pretty respectable football team. Unfortunately, that success does nothing to help the team's fans with their lousy grammar. With 11.50 mistakes per 100 words from the Bucs faithful and 5.80 screw-ups every 100 words from those who support the Rays, Tampa Bay fans have some serious homework to do. After all, there is nothing cool about an entire fanbase averaging 8.65 mistakes every 100 words.
6. Pittsburgh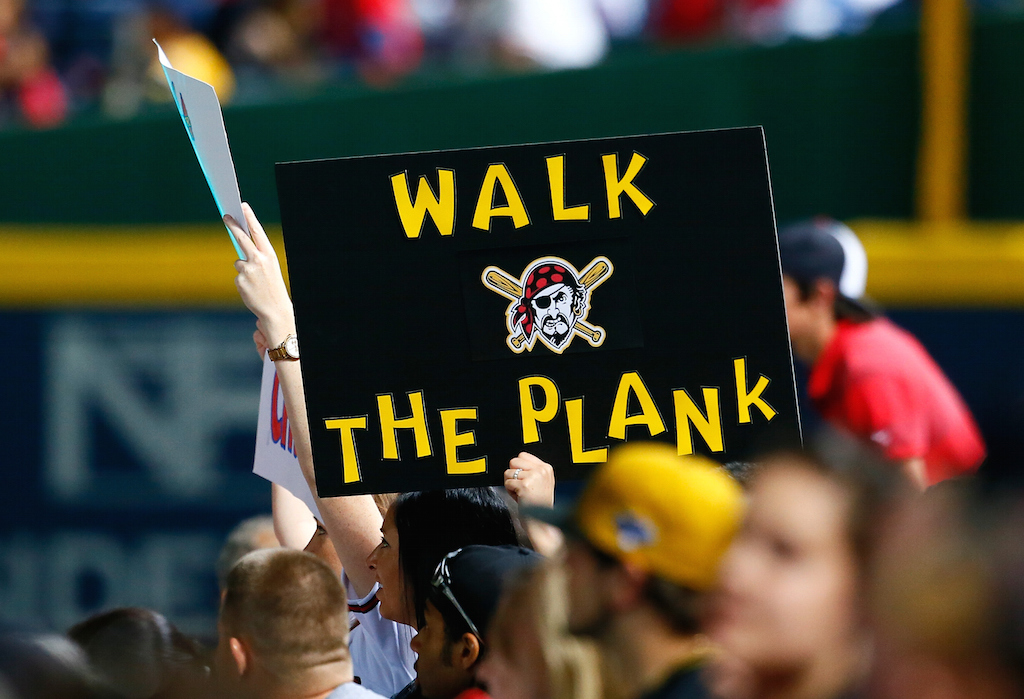 Mistakes per 100 words: 8.75
In all seriousness, we give props to the sign pictured above. However, if Pittsburgh sports fans don't get their English in check, they may soon find themselves following the sign's instructions. Steelers fans aren't struggling as much (they only average 5.90 mistakes per 100 words), yet supporters of the Pirates have been hurting the city with their 11.50 errors every 100 words. Pittsburgh, it's time to get your grammar in check. The 'Buc' stops here.    
5. New Orleans
Mistakes per 100 words: 8.76
For Saints fans (especially the ones pictured above), the style is sharp. The spelling, on the other hand, is not. These passionate fans are averaging 12.40 mistakes every 100 words. When you combine that with the errors of the Pelicans faithful (5.11 per 100 words), the city of New Orleans, courtesy of its pro sports fans, looks at an average of 8.76 blunders every 100 words. The way we see it, this news is the opposite of Jazz Fest: not cool.
4. Washington, D.C.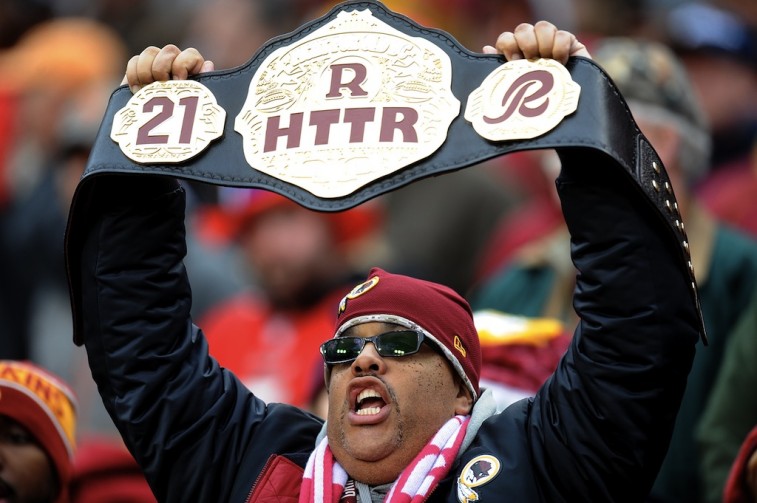 Mistakes per 100 words: 8.92
We could talk about the Wizards fans (4.37 mistakes) or even those who remain loyal to the Nationals (5.90 mistakes), but the bulk of the struggle in Washington, D.C., with regard to the city's grammar problems, falls on Redskins fans. These individuals somehow pull off 16.50 mistakes for every 100 words. We hope the fans in this city who neglect their English homework decide to stop making asses of themselves. After all, if they don't fix this situation, it'll be the team they love so much that continues to be the butt of every joke.
3. Kansas City
Mistakes per 100 words: 9.95
Just because your team won the World Series doesn't mean you have the right to let them down with your grammatical errors. We're looking at you, Royals fans. Thanks, in most part, to your 12.40 mistakes per every 100 words, Kansas City now has fans who mess up, on average, 9.95 times per 100 words. Unlike your position at the top of Major League Baseball, this is one spot you don't want to be in.
2. St. Louis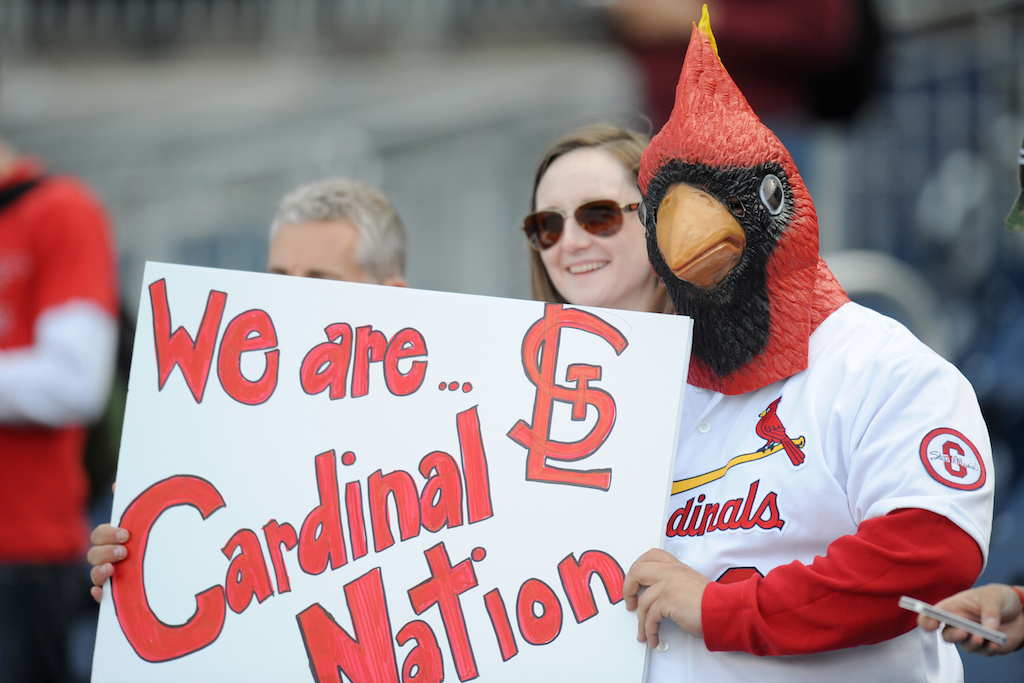 Mistakes per 100 words: 11.05
We know that losing Jason Heyward to the Cubs was a major shock, but it's far from the only hurdle that the city of St. Louis must overcome. These sports fans need to come together as a nation and decide that it's time to put an end to grammatical errors. Thanks to Cardinals fans (10.60 mistakes) and Rams fans (11.50 mistakes), this city may have to stay after school and work on its English. St. Louis sports fans: We are … hoping you will.  
1. Nashville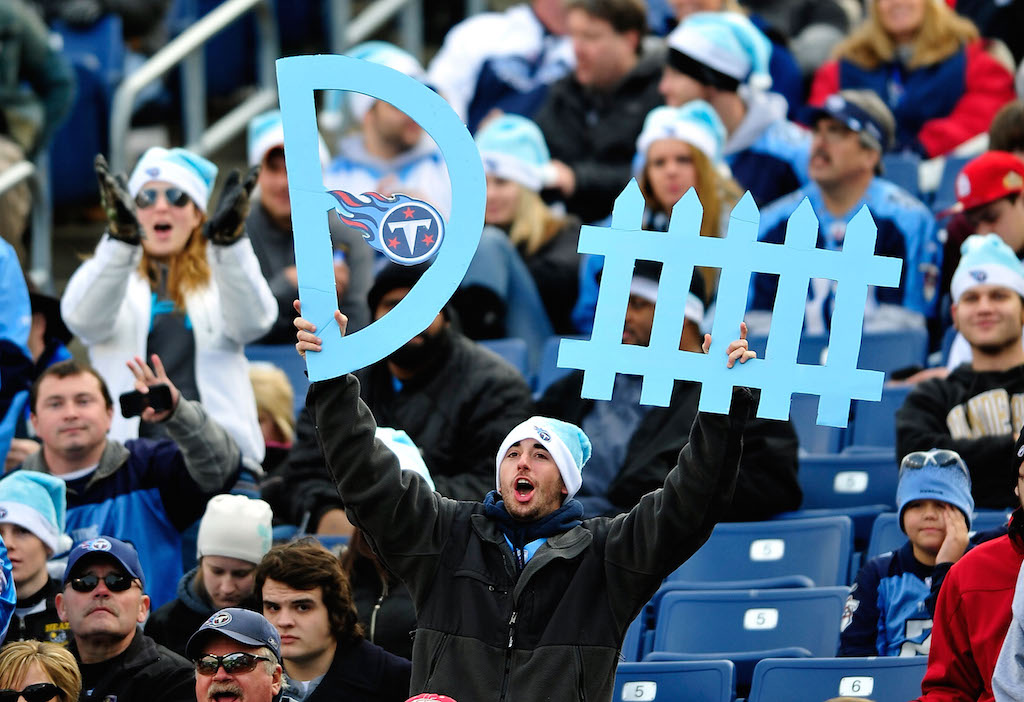 Mistakes per 100 words: 11.20
With their abysmal play on the field, the Tennessee Titans are letting their fans down. And these individuals have no problem voicing their displeasure  — through their poor English habits. We understand that having only one pro franchise puts the city of Nashville in a difficult position, but we're letting the numbers do the talking. And with 11.20 mistakes per every 100 words, courtesy of its sports fan, the city of Nashville, unfortunately, finds itself at the bottom of the grammatical mountain.
Better hit the books. School is officially back in session.
Statistics courtesy of Grammarly's Pro Sports 2015 Grammar Power Rankings study.