7 Teams With the Most College Basketball Championships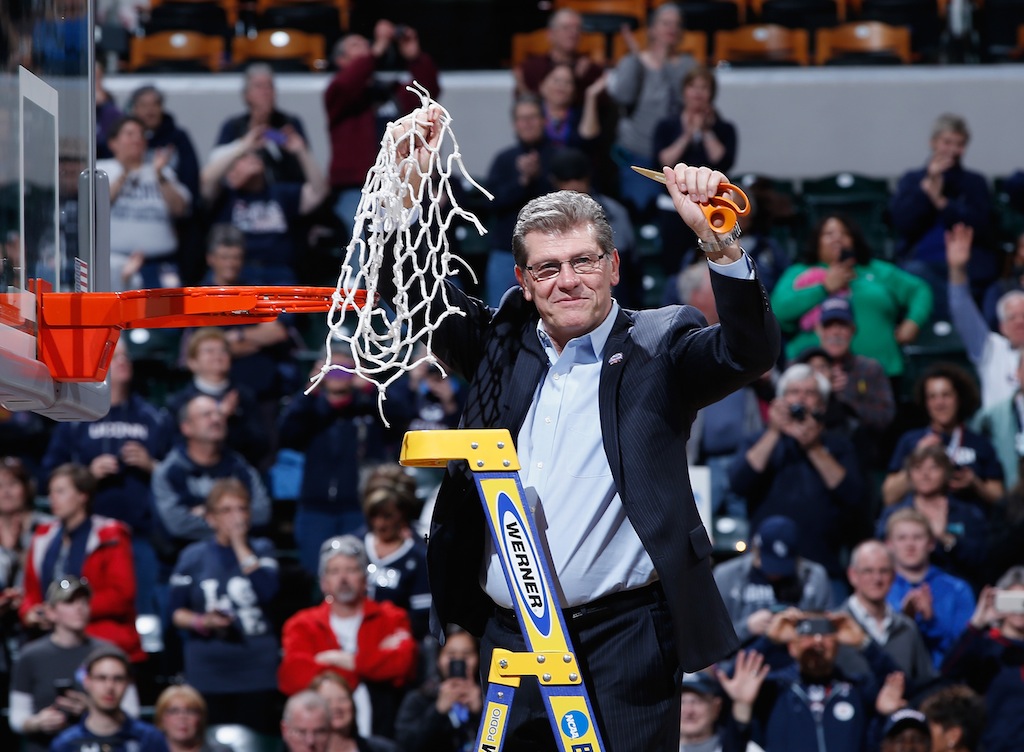 The Syracuse Orange men's basketball team went on one of the more unlikely runs in March Madness history, going from a controversial No. 10 seed all the way to the Final Four. And yet, we have to hand it to the school's women's program, who took things one step further by advancing to the 2016 national title game. Unfortunately that excitement, just as it was with the men's team, was short-lived. After all, that is what usually happens when a team comes in contact with the mighty Connecticut Huskies.
Led by superstar Breanna Stewart, the Huskies throttled the Orange by the score of 82-51. In doing so, this force of nature not only won its fourth consecutive national championship, it also gave the program — and head coach Geno Auriemma — an 11th overall title. And for the record, that's some history right there.
In the history of college basketball, both on the men's and women's sides, there have been some extremely successful programs. However, when it comes to taking home national championships, these seven are in a league of their own.
5 National Championships
Duke
The start of the "real" success of the Duke Blue Devils men's basketball team can be traced back to the moment when the 1990-91 squad knocked off the undefeated — and seemingly invincible — UNLV Runnin' Rebels in the national semifinals. From that moment on, coach Mike Krzyzewski has molded this program into one of college basketball's finest. With Coach K at the helm, the Blue Devils have won five national championships, last cutting down the nets after running the table in the 2015 NCAA tournament.
Indiana
The Indiana Hoosiers haven't won a national championship since then-head honcho Bob Knight led a 30-4 team to a title back in the 1986-87 season. Still, that doesn't change the fact that this program is and always will be one of the most heralded in all of college basketball. That's the beauty of climbing to the top of the mountain on five separate occasions (1939-40, 1952-53, 1975-76, 1980-81, and 1986-87). No matter what happens, win or lose, the respect will always be there.
North Carolina
Despite suffering a heartbreaking loss in this year's national championship game, the North Carolina Tar Heels men's basketball program has a history of success. And lots of it. Former head coach Frank McGuire led an undefeated squad to a title back in 1956-57, the late Dean Smith took Carolina to rarified height during the 1981-82 and 1992-93 campaigns, and current BMOC Roy Williams has already brought two championships (2004-05 and 2008-09) back to Chapel Hill. Something tells us that the Tar Heels have no intention of stopping at No. 5.
8 National Championships
Kentucky
Considering the platoon of talent he's brought to Lexington since taking over the Kentucky Wildcats back in 2009, you'd think that John Calpari would've managed to win more than just one national championship. After all, when you sign on to run a program with such a rich tradition of excellence and a rabid fan base that won't settle for anything less than a title, these are the sort of expectations that come with the territory. Still, hopefully the people in Lexington, Ky., can breathe easier knowing that their Wildcats have cut down the nets on eight separate occasions.
Tennessee
The men's basketball program at the University of Tennessee may not scare the competition, but the same cannot be said for the Lady Volunteers. Although the women's team hasn't cut down the nets since 2008, there was a period in time when this was a regular occurrence. In fact, when head coach Pat Summitt was calling the shots, the Lady Vols hoisted the national championship trophy eight times (1987, 1989, 1991, 1996-98, and 2007-08). Only a few programs have ever done it better.
11 National Championships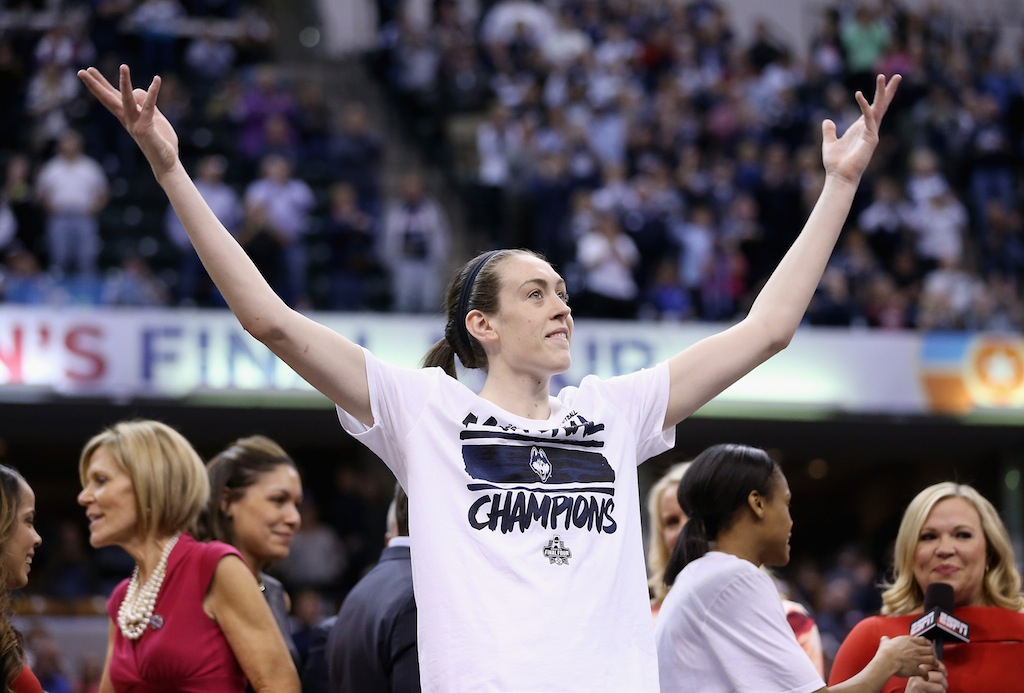 Connecticut
By winning a fourth consecutive national title, the Connecticut Huskies women's basketball team joined some pretty elite company, becoming one of only two programs to ever win 11 national championships.
On top of that, head coach Geno Auriemma became the only head coach, in either the men's or women's game, to win this many titles in a career. Truth be told, it's no longer a matter of if UConn will win another championship during Auriemma's tenure, but rather when. If you ask us, next season is certainly not be out of the equation.
UCLA
The UCLA Bruins men's basketball program is not what it used to be. Because what it used to be was a juggernaut that destroyed any and all teams that got in its way. That's really the only way to describe a group that, while under the tutelage of former head coach John Wooden, went to 12 Final Fours and took home 10 national championships, including seven straight from 1966-67 to 1972-73.
For good measure, the program added an 11th national title to its resume by winning the 1995 tournament. In light of recent events, we guess there's only one thing left to say: first one to 12 wins.
Statistics courtesy of SR/College Basketball, ESPN.com, and NCAA.com.