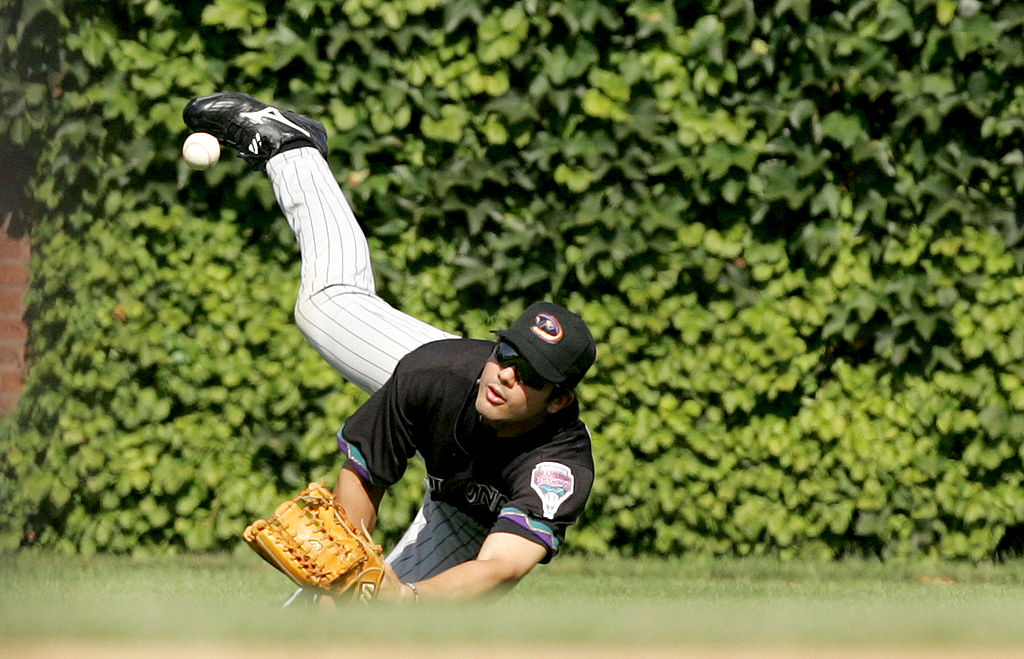 7 Unbreakable College Baseball Records
NCAA baseball statistics vary from the majors. With that in mind, these college baseball records are both impressive and here to stay.
With a large following, college baseball still sends a good amount of players to the MLB Draft. Due to the shorter seasons and varying talent levels, college baseball statistics tend to vary from the major leagues. With that in mind, the following college baseball records are both impressive and likely here to stay. (All records courtesy of NCAA.org)
Most hits by pitches in one game
In 2002, a Stanford-versus-Florida-State contest featured Carlos Quentin in a game he'd rather forget. Quentin was hit by a pitch five times in one game, which has never happened before or since. While the athlete had bad luck that day, he went on to have a successful nine-year MLB career.
Some of the college baseball records on this list are unbreakable because they're an impressive achievement. In this case, Quentin's record is unbreakable because the odds are against it ever happening again. 
Grand slams in a game and grand slams in an inning
On March 24, 1976, Louisville's Jim LaFountain set not one, but two college baseball records that will likely never be topped. During the game against Western Kentucky, LaFountain hit three grand slams in one game. No player has done this since.
But LaFountain's record-setting day didn't end there. His first grand slam came in the second inning. His second occurred in the third inning. And his third grand slam came during that very same inning, making him the only college baseball player to hit two grand slams in one inning. 
The odds of anyone breaking either of these college baseball records are highly unlikely. And the odds of these records being broken in the same game are astronomical. 
Consecutive games with a hit
Robin Ventura is recognized as a former third baseman with the Chicago White Sox, New York Mets, New York Yankees, and Los Angeles Dodgers. Prior to that, he played college ball at Oklahoma State.
During the 1987 season, Ventura hit safely in 58 straight games, setting a record that stands to this day. The streak outlasted Joe DiMaggio's MLB record-setting 56-game hitting streak by two games. It wasn't easy for Ventura as his team was in Omaha playing for the College World Series as the streak progressed.
Shutouts in a season
Florida State's Gene Ammann set this record in 1970. And the athlete's eight-shutout experience has withstood the test of time as both pro and college baseball teams rely heavily on bullpens and closely-guarded pitch counts. Shutouts still occur, but it's highly unlikely that one pitcher would get the opportunity to throw eight in a season.
Career home runs
Yet another Oklahoma State Sooner to appear on this list, Pete Incaviglia hit 100 home runs from 1982 through 1985. The sheer magnitude of his homers is impressive. The closest anyone has come to Incaviglia's record is Todd Greene, who hit 88 home runs between 1990 and 1993.
Batting average
In 1980, New Mexico's Keith Hagman did the unthinkable, hitting in over half of his at-bats. Hagman batted .551 over the course of a season.
In the modern era, batting average is seen as something of a "hollow statistic." More advanced metrics such as Wins Above Replacement (WAR) and on-base percentage do a better job of showing a hitter's value. Regardless, it's likely that no one will ever attain this batting average again.