7 World Cup Teams That Import the Most Talent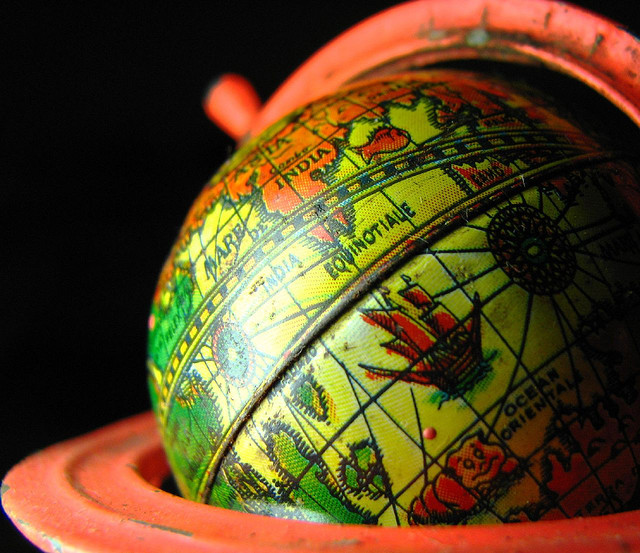 The open secret of international soccer is that for the best players in the world, citizenship tends to be, uh, significantly more fluid than it might be for the average globetrotter. That is to say that between dual nationals, naturalized citizens, and other border-blurring affairs of bureaucracy, if an athlete wants to play for another team, there's not a whole lot that stands in his or her way, most of the time.
For the people who think that someone's home country is their home country and that athletes have an obligation to honor their birthplace, this is an abhorrent practice. For those that take the view that a player should be able to compete for whichever country he or she calls home,  it is not nearly so offensive. The litmus test this year, during the 2014 World Cup, was Spain's Diego Costa.
Costa, who was born in Brazil, began his professional soccer career in Portugal before going to play in La Liga, the top Spanish league (and, subsequently, one of the best leagues in the world). After playing for Brazil in a pair of international games, Costa — who had been granted Spanish citizenship, which some soccer fans will informally suggest was fast-tracked — declared his intentions to play for Spain, his adopted country, in the 2014 World Cup. Which is being held in Brazil.
The crowds were not very excited, to say the least, and Costa was booed relentlessly whenever he had the ball. Spain also played awfully and were eliminated early, to the delight of everyone else. With that said, here are the seven teams with the most ambiguous nationals at this year's World Cup.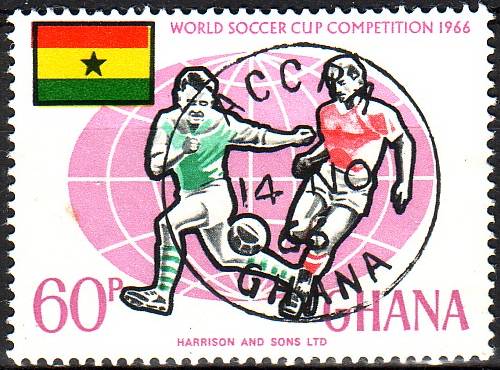 7. United States: 5 players
7. Ghana: 5 players
Further illustrating that the U.S. and Ghana are inextricably linked — the African nation ended the Americans' World Cup hopes in the last two tournaments — the two teams share the same number of borrowed talent, as it were. For the United States, four of their borrowed players came from the same country as their coach, Jurgen Klinsmann: Germany.
Two of them, Jermaine Jones and John Anthony Brooks, have already brought themselves into the national consciousness by way of their phenomenal goals (Brooks' header as a substitute and Jones' amazing wraparound kick against Portugal). Both players were born in Germany to American parents, granting them the ability to play for either team. The three remaining players? Fabian Johnson and Timothy Chandler. The lone exception? Mikkel Diskerud, a Norwegian midfielder.
As for Ghana, they're just a little more diverse, with two players — Andre Ayew and Jordan Ayew (yes, they're brothers) — originally from France, and one player from England, Norway, and Germany apiece: that'd be Albert Adomah, Adam Kwarasey, and Kevin-Pierce Boateng, respectively. Andre Ayew should be familiar to most fans of the U.S., who know him as the player who scored Ghana's lone goal against the Americans in their opening match of the 2014 tournament.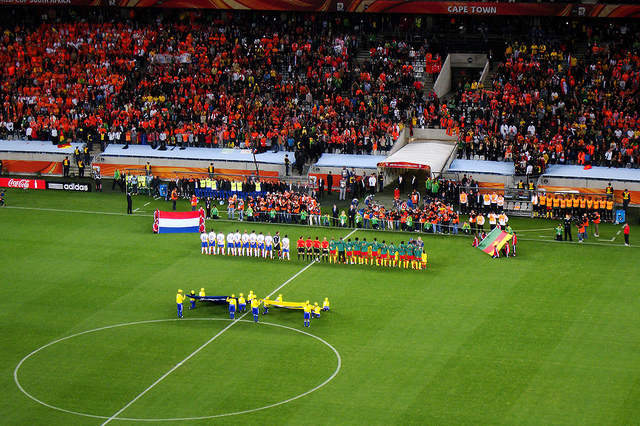 5. Switzerland: 6 players
The Swiss draw evenly from Macedonia and Kosovo, and have one player apiece from the Ivory Coast and the Cape Verde Islands. As far as the tournament goes, Switzerland was the top-seeded team in Group E but lost one of the more lopsided matches of the tournament, giving up five goals to France and only scoring two of their own. Of their three total goals so far, two have come from their Macedonian imports, Blerim Dezmaili and Admir Mehmedi. The Swiss's international flavor is rounded out by Valon Behrami and Xherdan Shaqiri (from Kosovo), Johan Djourou-Gbadjere (Ivory Coast), and Gelson Fernandes (Cape Verde).
5. Cameroon: 6 players
Cameroon, the lovable underdog of Group A (rounded out by Brazil, Mexico, and Croatia), have a liberal helping of extra-national assistance on their hands for the World Cup, with four players coming from France (Allan Nyom, Benoit Assou-Ekotto, Charles-Huburt Itanje, and Sammy Ndjock) and two more from Germany in Joel Matip and Jean-Eric Choupo-Moting. Cameroon dropped matches to Mexico, France, and Brazil before being eliminated. Their sole goal was scored by Matip, who helped Cameroon briefly tie Brazil in their third match before giving up two more points, losing 4-1.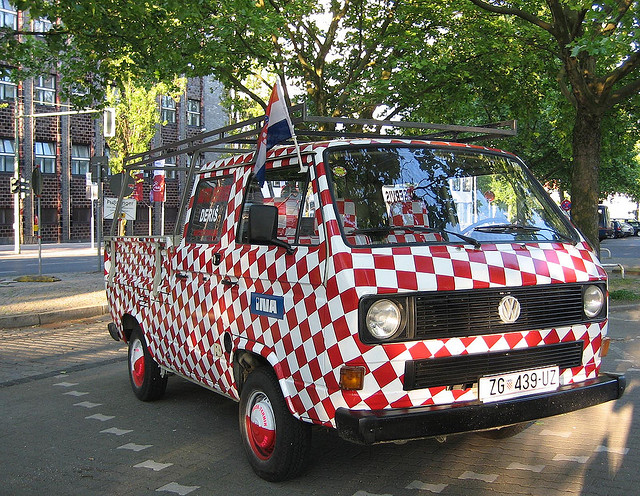 3. Bosnia and Herzegovina: 7 players
Bosnia and Herzegovina seem like a natural fit on this list, given the sad reality of their recent history. If you're not up to date on it, the region was embroiled in tumultuous series of events, from the dissolution of Yugoslavia to the Bosnian War. Eventually, the former Yugoslavia turned into Bosnia, Croatia, and Serbia, so it follows that the national identity of their soccer players would be similarly stratified.
With two Croatian nationals — Emir Spahic and Mensur Mudjza — on their team, the nation is filled out with three Germans in Muhamed Besic, Sead Kolasinac, and Zvjezdan Misimovic; one Swiss national in Izet Hajrovic; and Tino Susic, who plays for Bosnia and Herzegovina while moonlighting as a Belgian.
3. Croatia: 7 players
Appropriately, Croatia and Bosnia share the same number of "foreign" players on their international squads. Given the co-mingling that comes from being two halves of a dissolved nation, Croatia has three players who claim Bosnian citizenship, in addition to their two Brazilian players, their sole Swiss, and their sole Austrian. You want names? The Bosnians: Dejan Lovren, Nikica Jelavic, Vedran Corluka. The Brazilians: Eduardo Alves De Silva and Jorge Sammir Cruz Campos. The Swiss is Ivan Rakitic, and the Austrian is Mateo Kovacic. Croatia was eliminated after falling 3-1 to Mexico on Monday.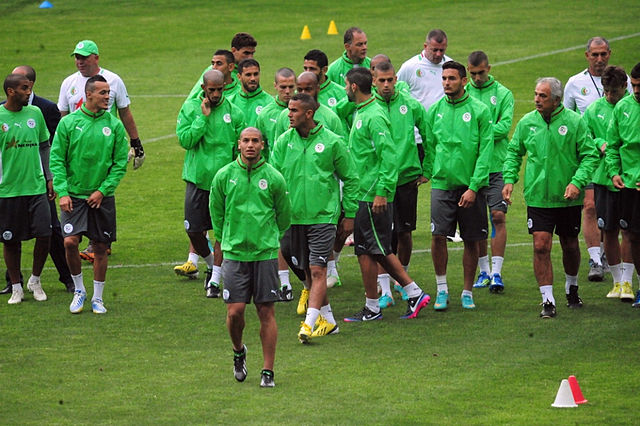 1. Algeria: 16 players
That's right: Not only is more than two-thirds of the Algerian national team from a different country, but every single one of them is a French national — not a surprise, given the intertwined history of the two countries. To see all of the French players competing for Algeria, as well as a comprehensive list and infographic of every player that's playing for a different country in the World Cup, check out this link, courtesy of Tourlane.de. France, by the way, could field two complete rosters with their exports, with 49 French nationals competing for different countries in the 2014 World Cup (they have one player born in Senegal and one player born at sea on their own roster).