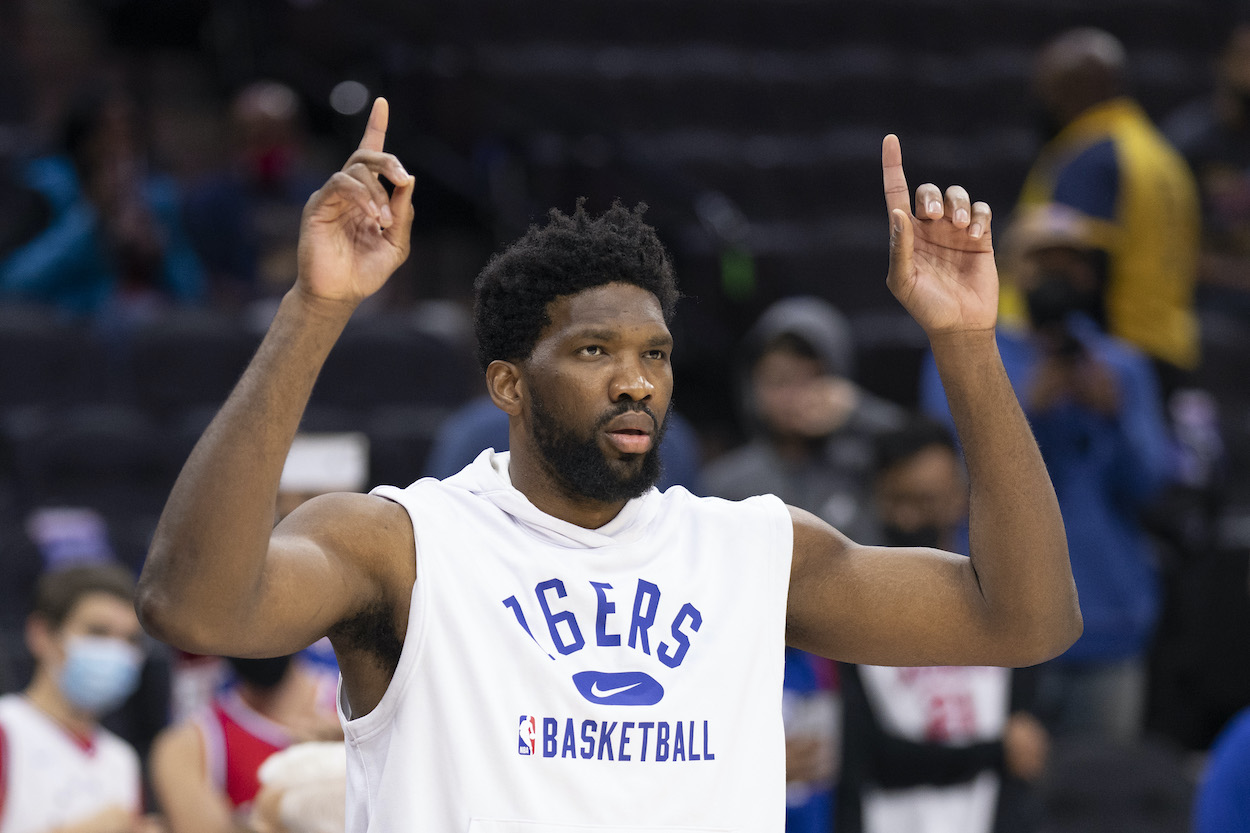 76ers Fans Can Breathe a Much-Needed Sigh of Relief After Escaping a Terrifying Injury Scare to Joel Embiid
To the delight of 76ers fans, the MRI on Joel Embiid's knee revealed no long-term concerns.
The Ben Simmons saga has dominated headlines for the Philadelphia 76ers early in the season, but an even more perturbing storyline has been Joel Embiid's nagging knee injury. Embiid reportedly "couldn't walk for two days" after the season opener against the New Orleans Pelicans, and he hasn't looked like his typical self to start the year.
76ers fans held their collective breath as their superstar center underwent an MRI on his right knee over the weekend. Much to their delight, that MRI brought back positive news on Embiid's health moving forward.
Joel Embiid has been dealing with a troublesome knee injury
Embiid has been one of the most unguardable forces in the NBA over the past few years, but he hasn't looked that way through six games. The four-time All-Star is averaging just 21.0 points and 8.7 rebounds per game early on, which would be his lowest marks since his rookie season.
That dip in production might stem from the meniscus tear Embiid suffered in the playoffs last year. He opted not to undergo surgery in the offseason.
Apparently, Embiid is still feeling the effects of his meniscus injury, as Ramona Shelburne of ESPN reported last week in an appearance on NBA Today that the center "couldn't walk for two days" after the Pelicans game due to knee soreness.
"He is playing because Ben Simmons is not playing," Shelburne said. "They need one of them on the court. He wants to show leadership at this moment."
Shelburne revealed Embiid's meniscus injury flared up after knocking knees with Jonas Valanciunas in the season opener, and he hasn't been 100% since then.
"He's settling for a mid-range game that he doesn't have right now," she said. "The idea with Embiid is he lost out on the MVP last year because he didn't play quite enough games. He doesn't want to do that again this year."
76ers fans can breathe a sigh of relief after Embiid's MRI
The 76ers recently started to worry about Embiid's struggles on the court and the pain he was dealing with after games, so they arranged an MRI on his right knee over the weekend.
Fortunately for Philadelphia, it looks as if the team has avoided a devastating injury blow.
On Monday, Shelburne reported in a tweet that the MRI on Embiid's right knee "revealed no concerns." The big man will miss Monday night's game against the Portland Trail Blazers for rest, but Shelburne said he should be back for Wednesday night's matchup against the Chicago Bulls.
That sound you're hearing is the city of Philadelphia breathing a collective sigh of relief.
Embiid: "I'm fine"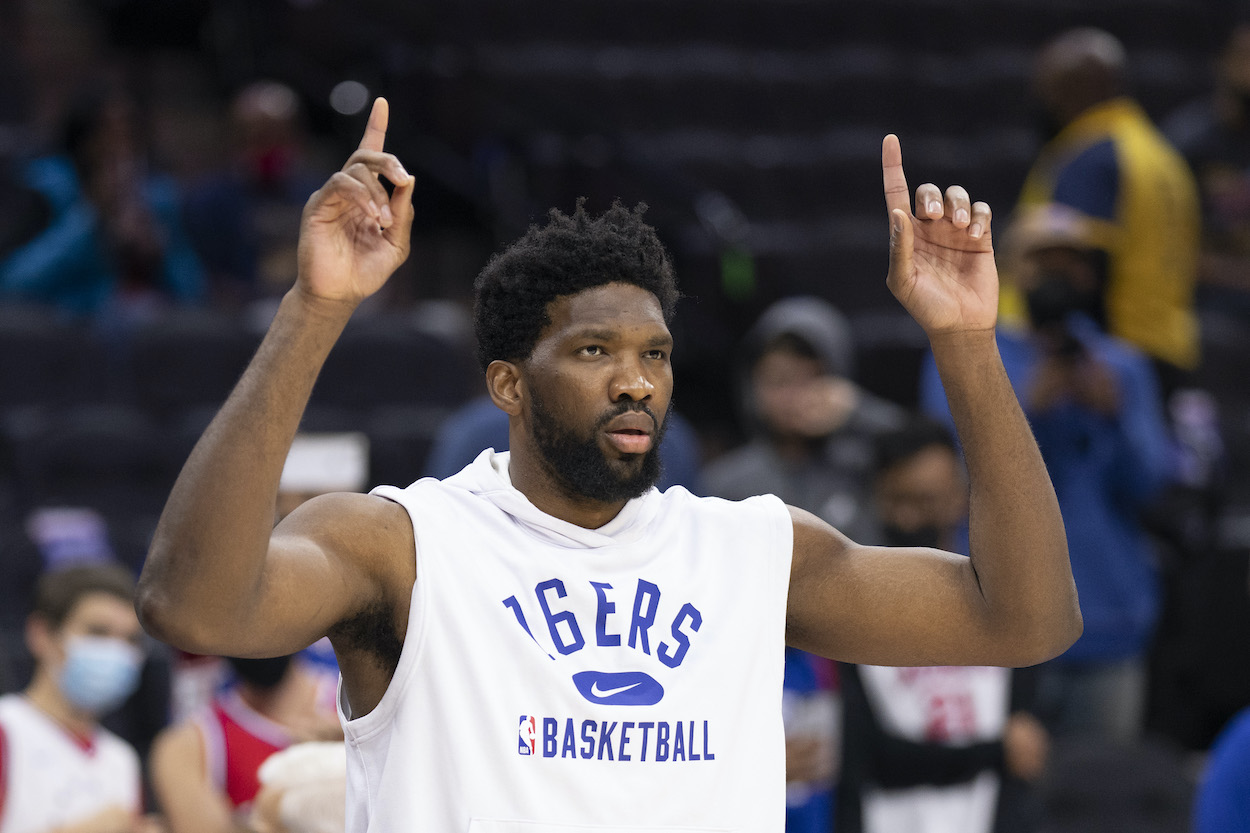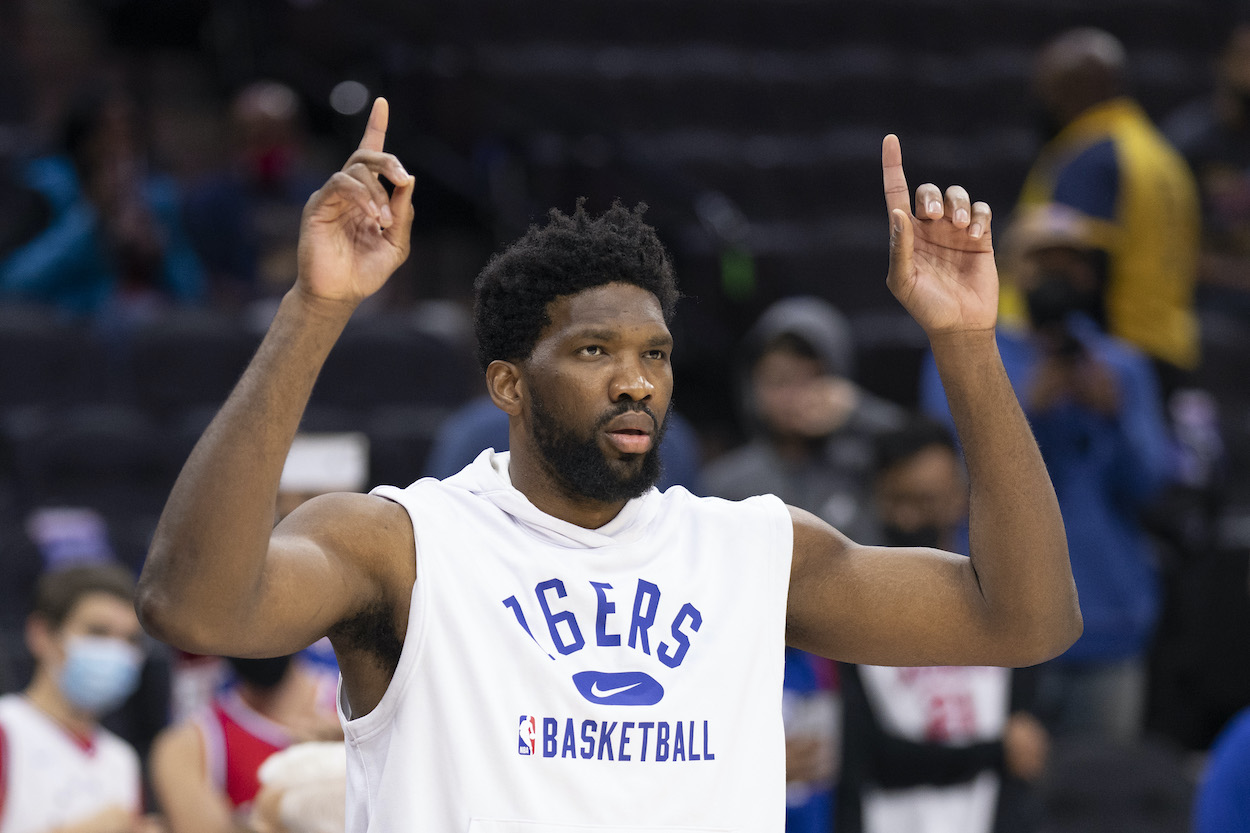 Despite the clean MRI result, Sixers fans might still be concerned about Embiid's health considering his extensive injury history. But the 27-year-old's recent comments on his knee should ease their minds a bit.
"Like I always say, there are no excuses. I'm fine," Embiid told reporters after the 76ers' recent victory over the Detroit Pistons. "I can't complain. I am doing what I love, and every single day I wake up and that's what I want to do and that's what I want to keep focusing on. And whatever happens, happens. But I am fine." 
The Philly faithful sure hopes he's right.
Like Sportscasting on Facebook. Follow us on Twitter @sportscasting19.