76ers Rookie Matisse Thybulle Is Just Like Kawhi Leonard in 1 Key Way
The Philadelphia 76ers have positioned themselves as one of the most formidable teams in the Eastern Conference this year, especially when it comes to defense. Joel Embiid, Ben Simmons, Josh Richardson, and Al Horford offer an unmatchable blend of size and switchability, giving the 76ers the tools they need to defend virtually any team in the league.

With all the attention paid to those high-caliber players, many people have been overlooking an equally important contributor to the 76ers defense: Matisse Thybulle. Keep reading to catch up on everything you need to know about Thybulle's season so far, and why he is already drawing comparisons to one of the most elite defenders in the league: Kawhi Leonard.

Matisse Thybulle's pre-NBA career
Before entering the NBA in the 2019 draft, Thybulle played for a full four years at the University of Washington in Seattle, choosing that school because of this pre-existing relationship with then-coach Lorenzo Romar. Thybulle improved steadily over his first two years of college ball, but fully came into himself during year three, after which he was named the Pac-12 Defensive Player of the Year.

That junior year campaign was when Thybulle truly learned how to capitalize on his seven-foot wingspan to become a lock-down defender. He led his team with 41 blocks, and he set a single-season Huskies record with his 101 steals. Thybulle continued this elite defense as a senior, earning himself the Naismith Defensive Player of the Year award as the best college defender in the country.

Thybulle's 126 steals that season not only broke his own record but also the Pac-12 single-season record set by Jason Kidd. Thybulle also upped his blocks to 83. In light of those stellar numbers, the Boston Celtics drafted Thybulle with the 20th pick of the 2019 draft — only to trade his rights to the 76ers in return for their 24th and 33rd picks.

Thybulle's rookie year so far
Based on Thybulle's performance so far, it is safe to say that the 76ers made the right move trading for him. At the time, the 76ers general manager Elton Brand was effusive in his praise for Thybulle's skills, calling him the best defensive wing in the draft. Brand also identified Thybulle's work ethic and gritty play as a perfect match for the 76ers values.

Thybulle proved his value right out of the gate, racking up an impressive 14 total steals in the 76ers first five games. During that streak, Thybulle distinguished himself as the only 76ers player ever to have multiple steals in his first five games with the franchise.

While his per-game numbers have dropped off a bit since then, Thybulle continues to hound opposing wing players. Based on his college numbers, as well as his proven composure, it seems fair to assume that he will continue to improve as he grows used to the NBA.

How Matisse Thybulle compares with Kawhi Leonard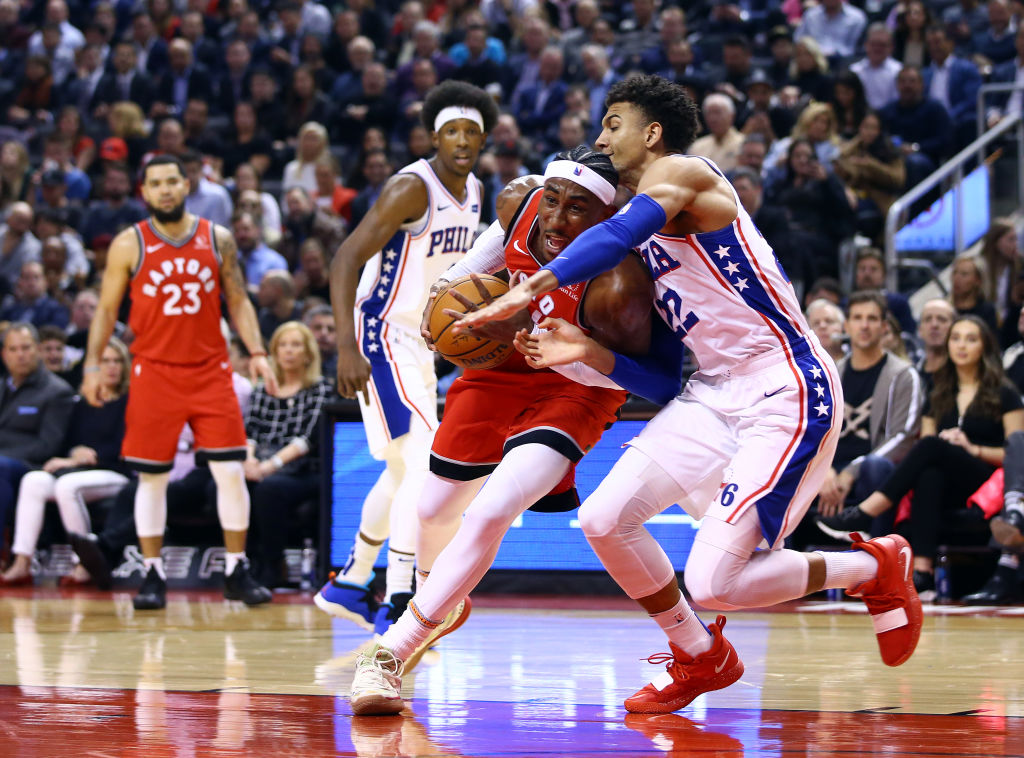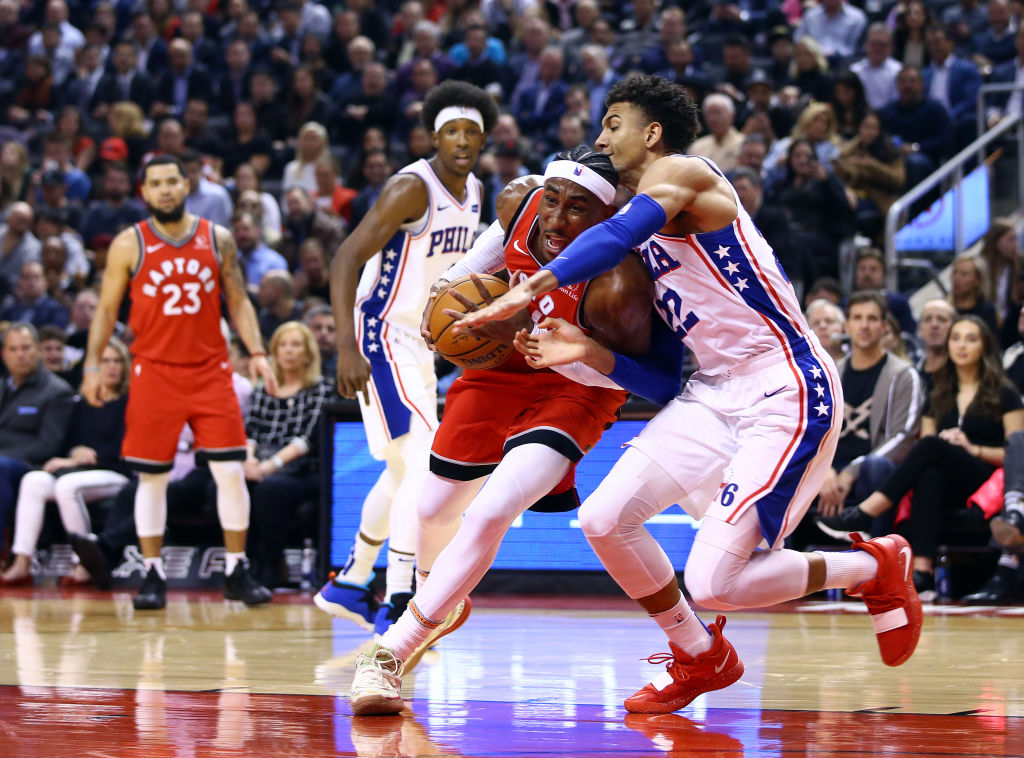 Astute critics have pointed out the similarities between Matisse Thybulle and another elite defender: Kawhi Leonard. Physically, both have a large wingspan and quick hands, making them effective at disrupting passing lanes and snagging loose balls. Like Kawhi, Thybulle also blends his unique physical gifts with a preternatural degree of awareness and anticipation.

Aside from their defensive prowess, the two players have another thing in common: both came into the league with serious questions about their offensive upside. Now that Kawhi has defined himself as perhaps the best all-around player in the NBA, it can be hard to remember that in his first few years in the NBA, he faced a steep learning curve on the offensive end.

Thybulle comes into the league with a slightly better offensive record, having shot 35.8 percent on threes during his college career. If he can continue to improve at a steady pace, the comparisons with Kawhi will only grow stronger and stronger.