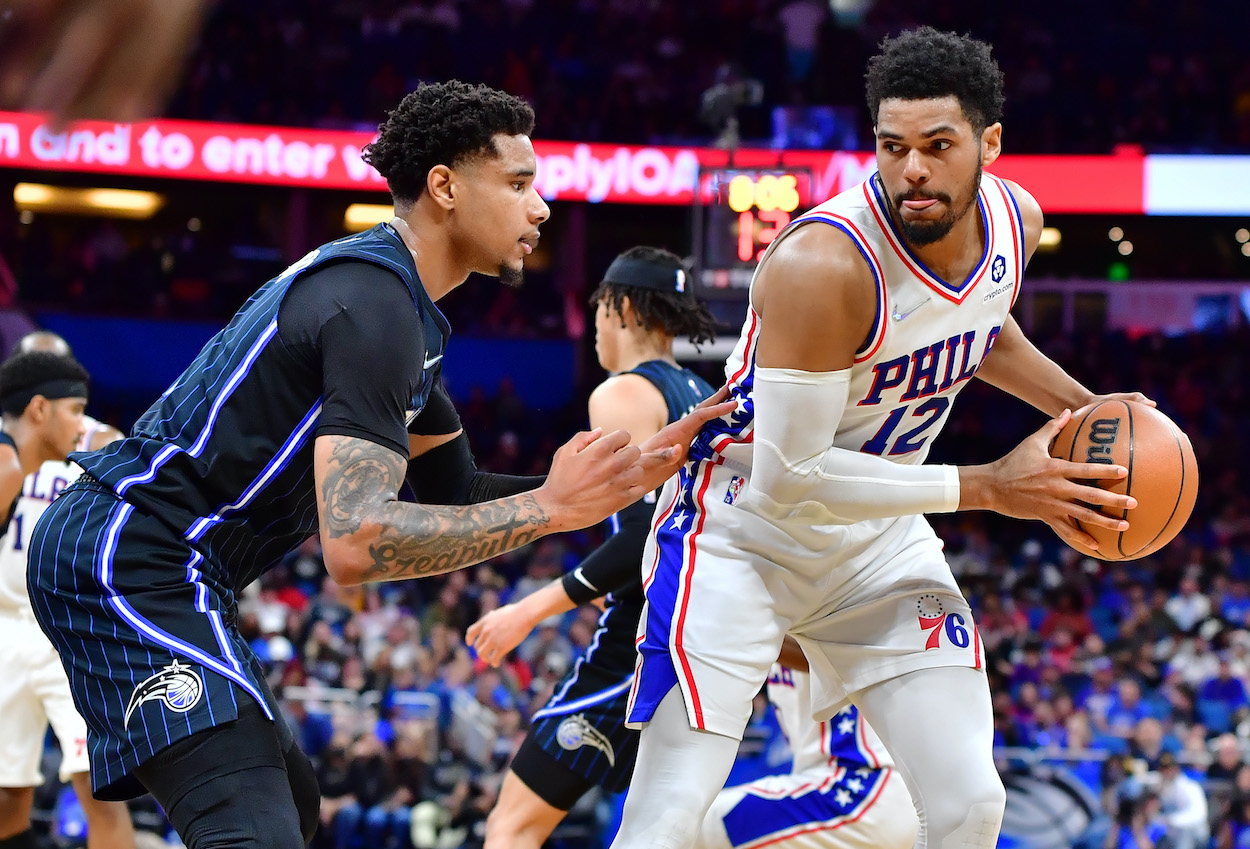 76ers Finally See Signs of Life From Oft-Criticized Tobias Harris
Tobias Harris finally showed up for the 76ers with James Harden on the court.
There have been a ton of positives to come out of the Philadelphia 76ers this year, but Tobias Harris hasn't been one of them. The veteran forward is scoring his fewest points per game since the 2016-17 season, and his three-point percentage of 34.7% is also his worst since the same year.
Harris has been pushed down the pecking order in Philadelphia's offense since James Harden's arrival last month, but he finally showed some signs of life in Sunday night's overtime victory over the Orlando Magic.
Tobias Harris has been unimpressive for the 76ers this season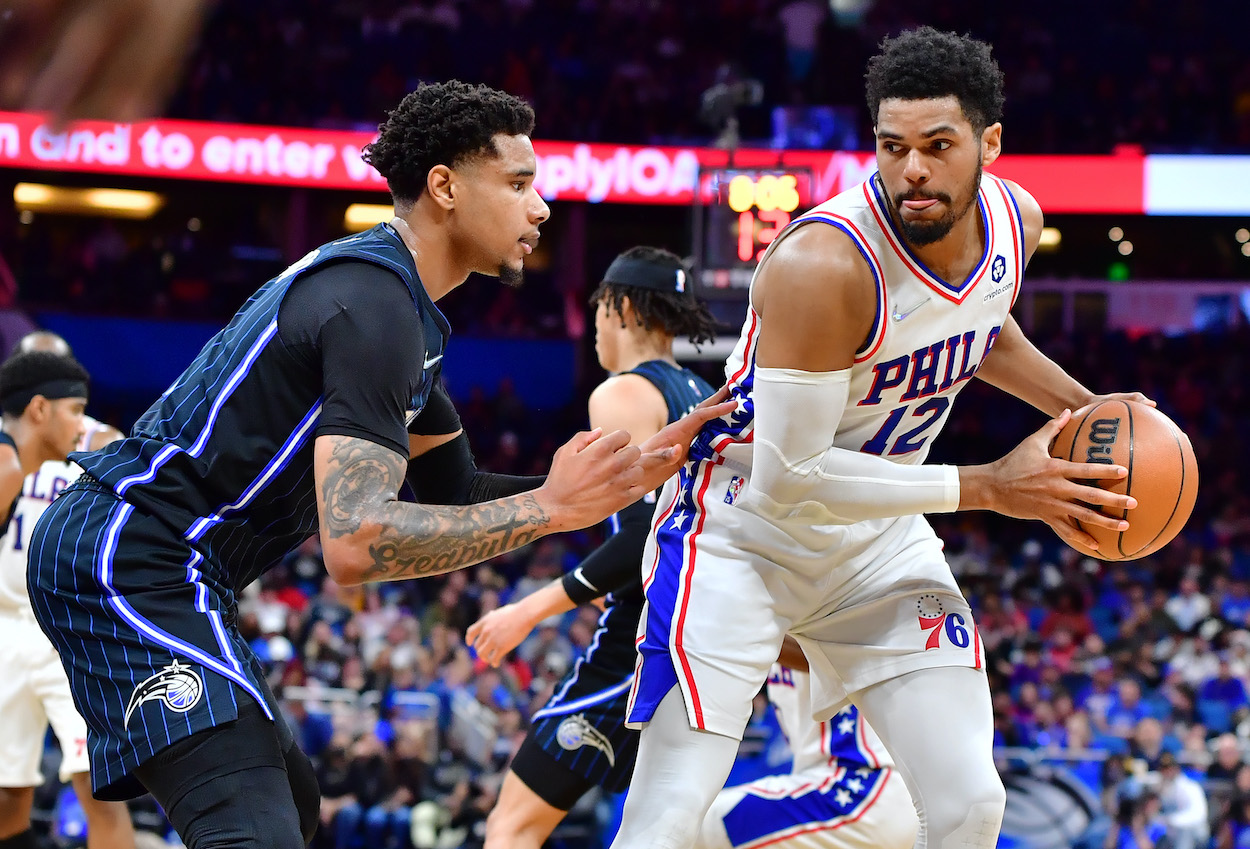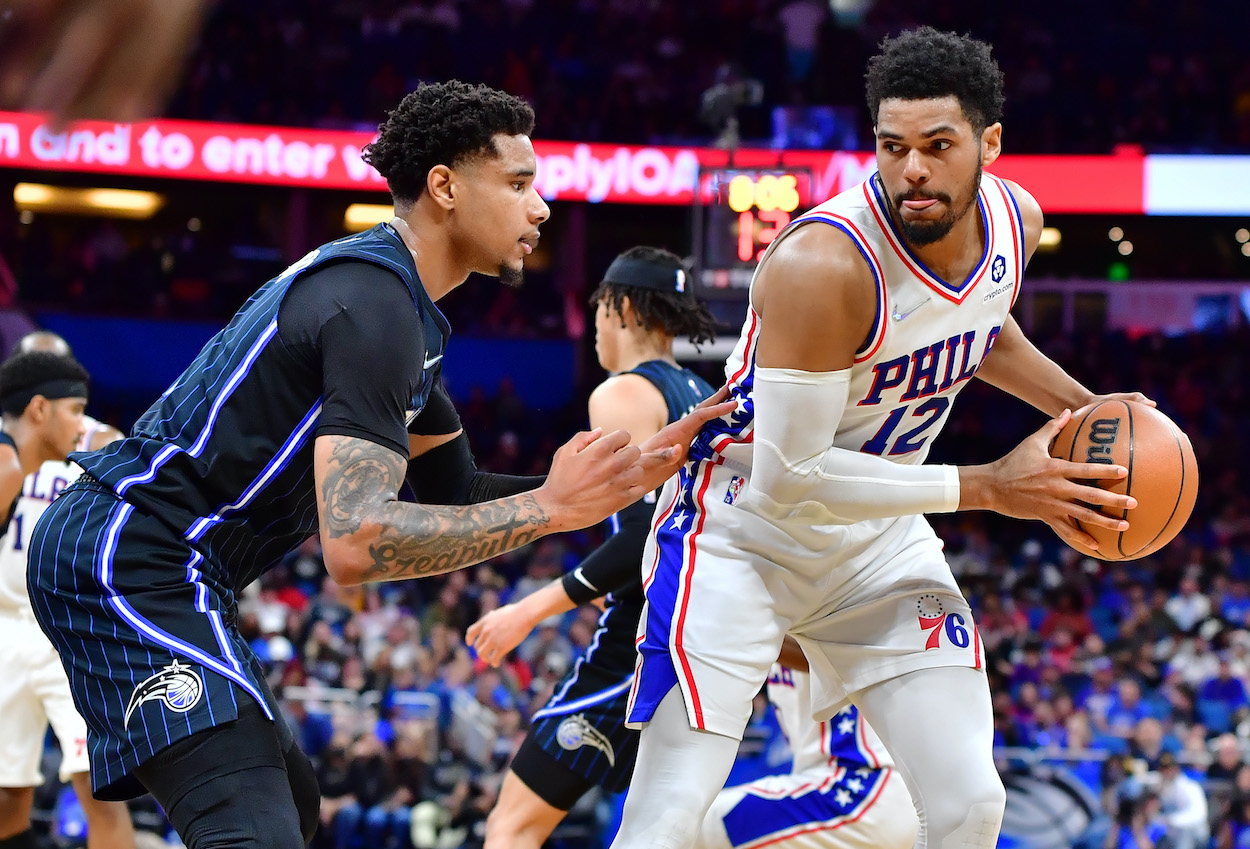 The 76ers shelled out $180 million to Harris after the 2019 season, and that's already proven to be a massive mistake. Harris hasn't made an All-Star Game in his career, and he's been nothing better than the third scoring option for Philadelphia over the last few seasons.
His offensive struggles have only gotten worse this year, though. The 29-year-old is averaging just 17.9 points per game on 47.7% from the field and 34.7% from three. Since Harden joined the fold last month, Harris has been relegated to the fourth scoring option.
In his first six games playing alongside Harden, Harris averaged only 11.8 points per game and didn't shoot better than 50% from the floor in any of those contests. It's been demoralizing for 76ers fans to watch a $180 million forward become a role player on offense, but that's the reality for Harris right now.
Harris finally shows signs of life in OT win
Harris hasn't scored up to his season scoring average since Harden joined the starting lineup, but that changed in a big way Sunday night. In a 116-114 overtime victory over the Magic, Harris poured in 26 points on 10-for-18 shooting and 3-for-5 from deep. He also added nine rebounds and two assists in the game.
Philadelphia got off to yet another slow start in the contest, as they trailed by 12 points at halftime, but Harris' second-half surge helped the Sixers make up the deficit and force OT. He even drained the biggest shot in the game — a three-pointer with 31 seconds left — in OT to give Philly a two-point lead it would not surrender.
"He's really the spirit of this team and really lifts us up," forward Georges Niang said of Harris after the game. "I'm just so happy for him, because I know how much he sacrifices and how much hard work he puts into his game."
It was encouraging to see Harris shoot the ball with confidence and make winning plays in the fourth quarter and overtime, but he'll need more than one good game to convince the Philly faithful he's worth trusting again.
More work to do to win back 76ers fans
Sixers fans have all but given up on Harris as a top scoring option for the team, but he was undoubtedly the biggest reason why Philadelphia was able to squeak by with a win on Sunday. But the question remains: Can Harris play at this level on a more consistent basis, especially once the playoffs come around?
That question remains unanswered, but considering Joel Embiid and Harden will command double-teams throughout a postseason run, the 76ers will need Harris to knock down open shots and have 26-point games when others are struggling.
Maybe Sunday's performance will get him back on the right track.
Like Sportscasting on Facebook. Follow us on Twitter @sportscasting19.