8 Cities That Almost Never Win Sports Championships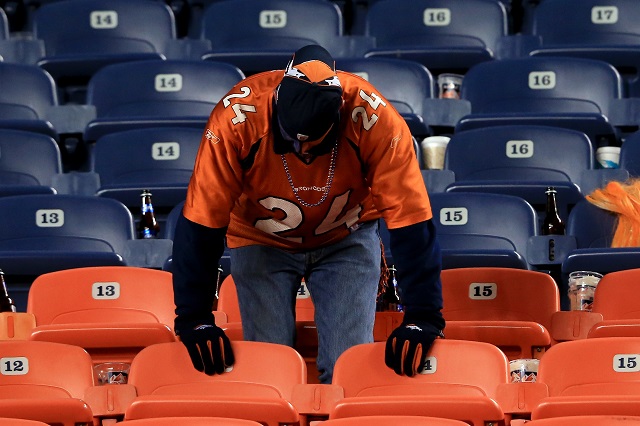 Being a sports fan is largely an exercise in futility. It doesn't matter which sport, and it doesn't matter which city; the odds are decidedly stacked against any given team winning any given title, year in and year out. That's part of the fun when it comes to rooting for a team that does win — enjoying the victory and the emotional vindication that comes from a victory is phenomenal.
This is also why fans watch other teams in the Super Bowl, World Series, NBA Finals, or World Cup; jumping on the bandwagon still gives you a rush. Sadly, watching your team lose year after year is draining.
Here are eight sports cities that have struggled to win sports championships in the major American professional leagues recently, despite having more than 100 seasons to do so. We rank the cities by how many titles they've won against how many seasons they've had the chance to do it. (If you read closely, you can still feel the despondency.) All years are rounded off, because no one cares about decimals when discussing time.
8. Denver – 32 seasons per title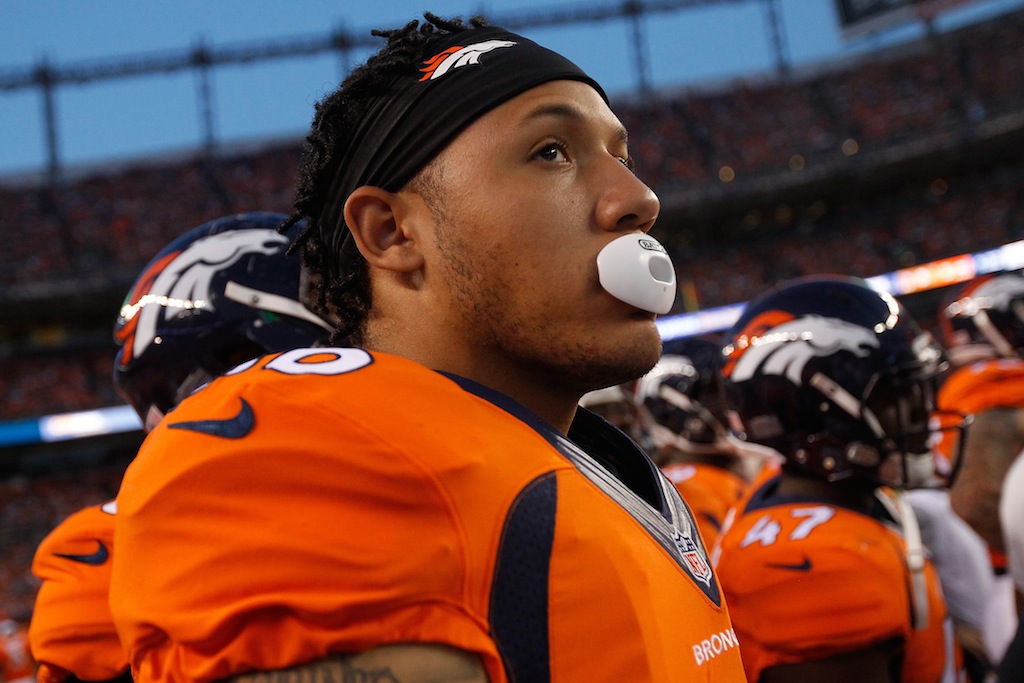 Teams:
NFL

: Broncos

MLB

: Rockies

NBA

: Nuggets

NHL

: Rockies, Avalanche
It's true. Peyton Manning brought Broncos fans a title before walking away from the game of football. However, that doesn't mean the Mile High City hasn't suffered its fair share of sports heartbreak. First of all, the NHL version of the Colorado Rockies are now the New Jersey Devils. They moved in 1982.
Second, Denver's amassed just five sports championships in almost 160 combined seasons. The Broncos won two championships in the late '90s and another in 2015, while the Avalanche have hoisted two Cups — in '96 and 2001 — since coming into existence in 1995–96. Five titles is nice, but it's not enough to change the narrative in Denver.
7. Kansas City, Mo. – 43 seasons per title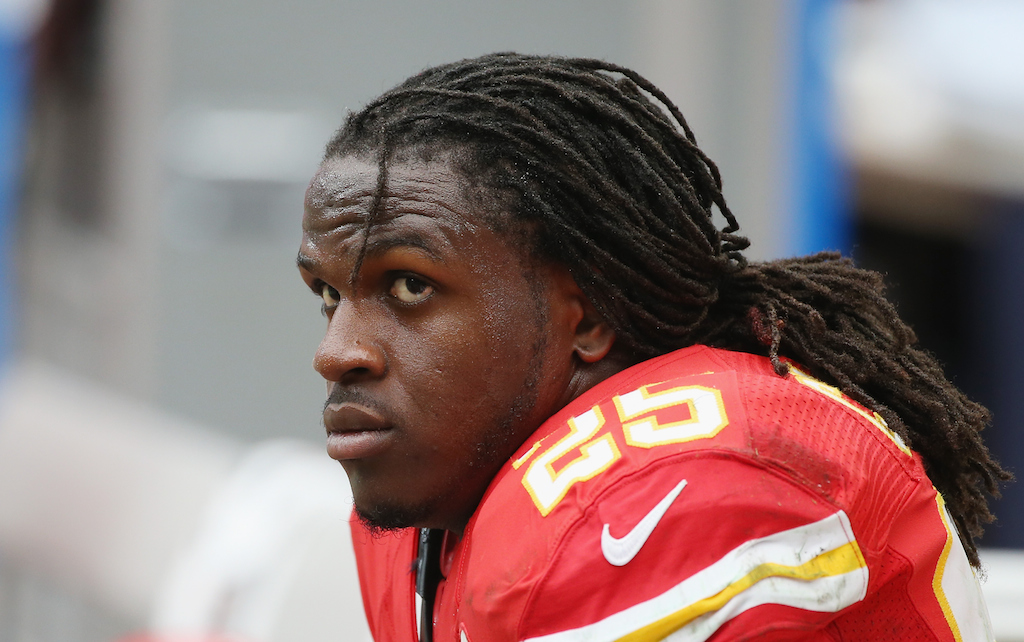 Teams:
NFL

: Chiefs

NBA

: Kings

MLB

: Athletics, Royals

NHL

: Scouts
Most notable for its franchises that traveled to other locations — the A's, the Scouts (who became the Rockies, who became the Devils), and the Kings (now in Sacramento) — Kansas City's fanbase has had a rough go of it, winning just three titles over 130 seasons. The Royals won two sports championships — fortunately the most recent occurred in 2015 — and the Chiefs won one. The Kings did win a title back in 1951, however, the team was the Rochester Royals at the time. So, once again, it sucks to be from K.C.
6. Buffalo, N.Y. – 56 seasons per title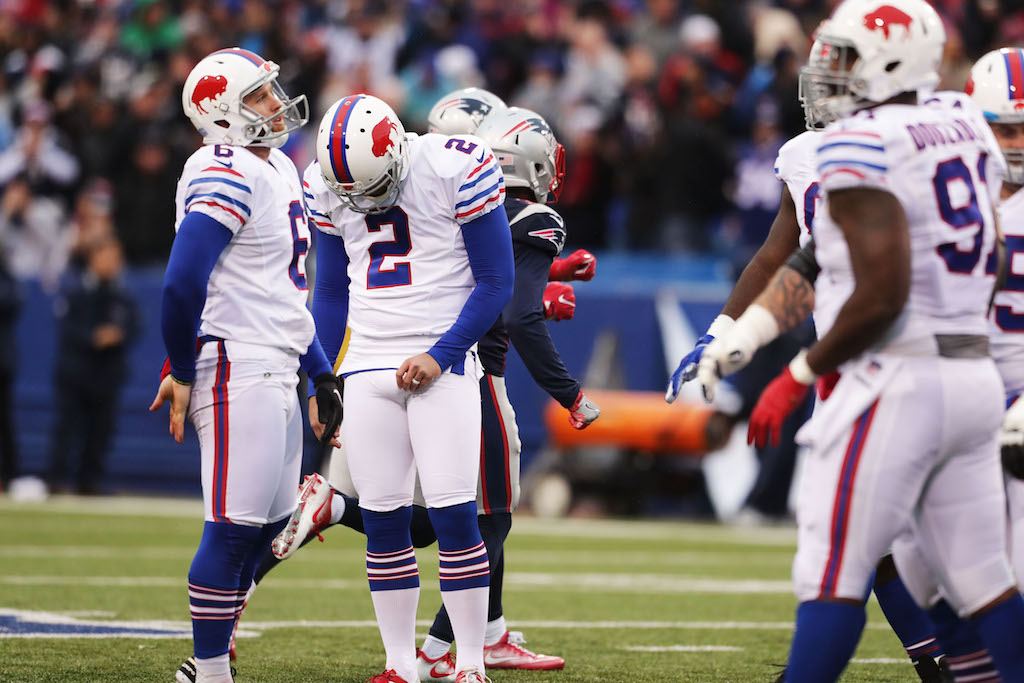 Teams:
NFL

: Buffalo Bills

NBA

: Braves

NHL

: Sabres
On one hand, Buffalo has only won a pair of sports championships in 111 years. On the other hand, once the Braves left, they became somebody else's sad embarrassment, turning into the much-maligned Los Angeles Clippers. If your team isn't winning, it's important to look for silver linings. Then again, when it comes to the Bills, there really aren't any.
5. Houston – 77 seasons per title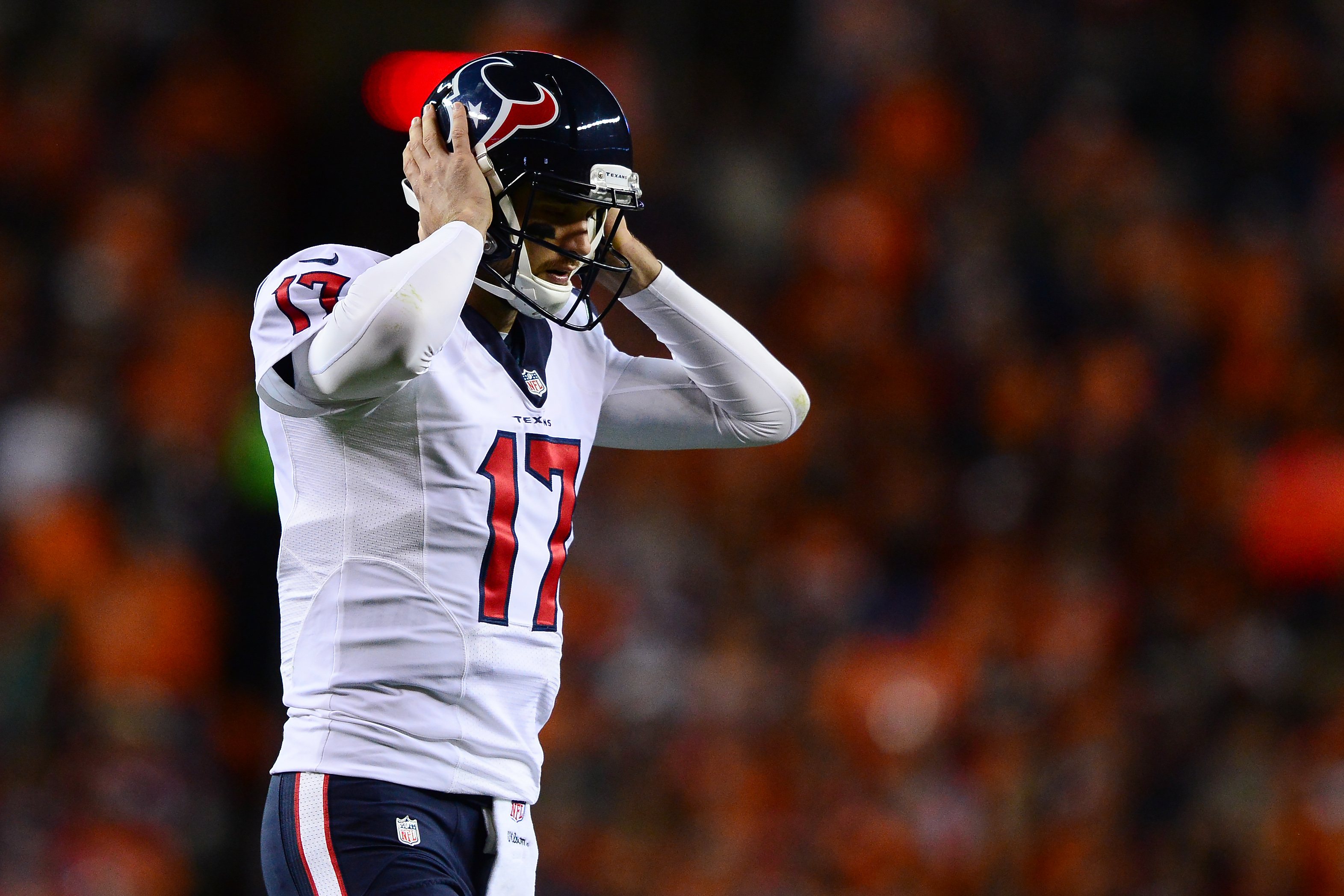 Teams:
NFL

: Texans, Oilers

MLB

: Astros

NBA

: Rockets
With three of the big four American sports (sorry, soccer) represented in H-Town, plus another that was uprooted in the Houston Oilers — now the Tennessee Titans — this city in the Lone Star state hasn't been able to nab a sports championship since 1995, when the Rockets took advantage of Michael Jordan's first retirement to win back-to-back NBA championships.
4. Cleveland – 80 seasons per title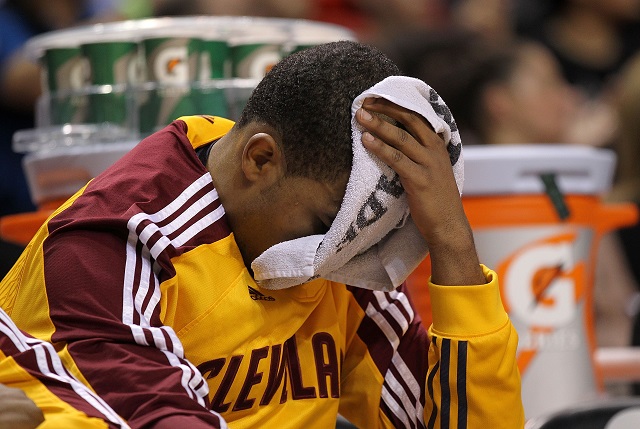 Teams:
NFL

: Rams, Browns

NBA

: Cavaliers

MLB

: Indians

NHL

: Barons
While the Browns continue to make their city the laughingstock of the NFL, things aren't all bad in Cleveland. After all, by overcoming a 3-1 deficit in the 2016 NBA Finals, LeBron James and the Cavs recently ended Cleveland's 52-year championship drought. Of course, the Indians managed to blow a similar three games to one lead over the Cubs in the 2016 Series. So, yeah, that one stings a bit.
3. San Diego – 114 seasons per title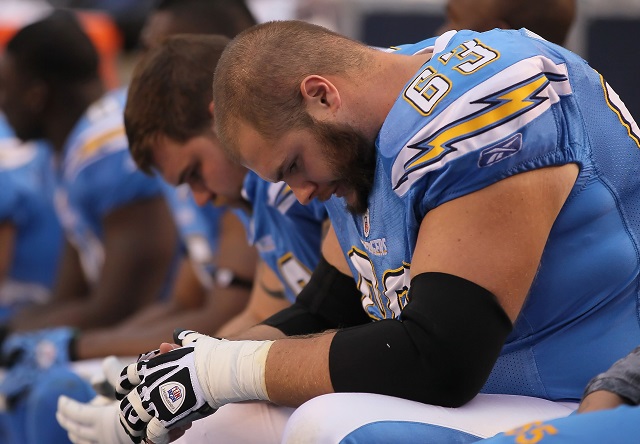 Teams:
NFL

: Chargers

MLB

: Padres

NBA

: Clippers, Rockets
The Clippers are now in Los Angeles, the Rockets are now in Houston, and the only victory in San Diego history is a 1963 AFL title, courtesy of the Chargers. This is, shall we say, not a satisfied sports community. We'd like to say things couldn't get any worse for San Diego, but we'd be lying. Now that the Chargers are moving to Los Angeles, the city has no pro football team. Hopefully, beautiful weather is an adequate consolation prize. Although, we highly doubt it.
2. Phoenix – 117 seasons per title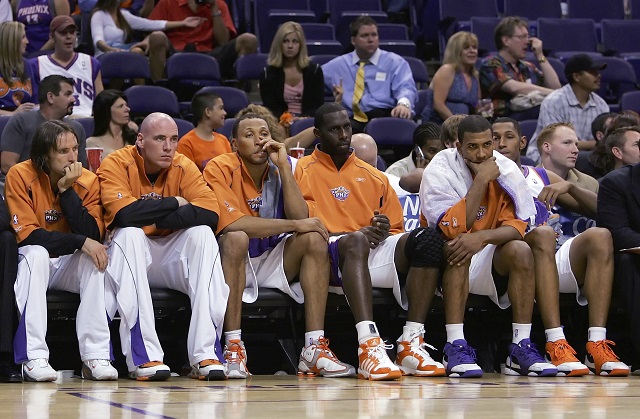 Teams:
NFL

: Cardinals

NBA

: Suns

MLB

: Diamondbacks

NHL

: Coyotes
The Diamondbacks gave Phoenix something to celebrate back in 2001, when they shocked the New York Yankees in the World Series. Other than that, Valley of the Sun residents wouldn't know a sports championship if it hit them in the head. Of course, real connoisseurs of schadenfreude know that some dicey officiating definitely screwed the Suns back in 2007.
1. Atlanta – 170 seasons per title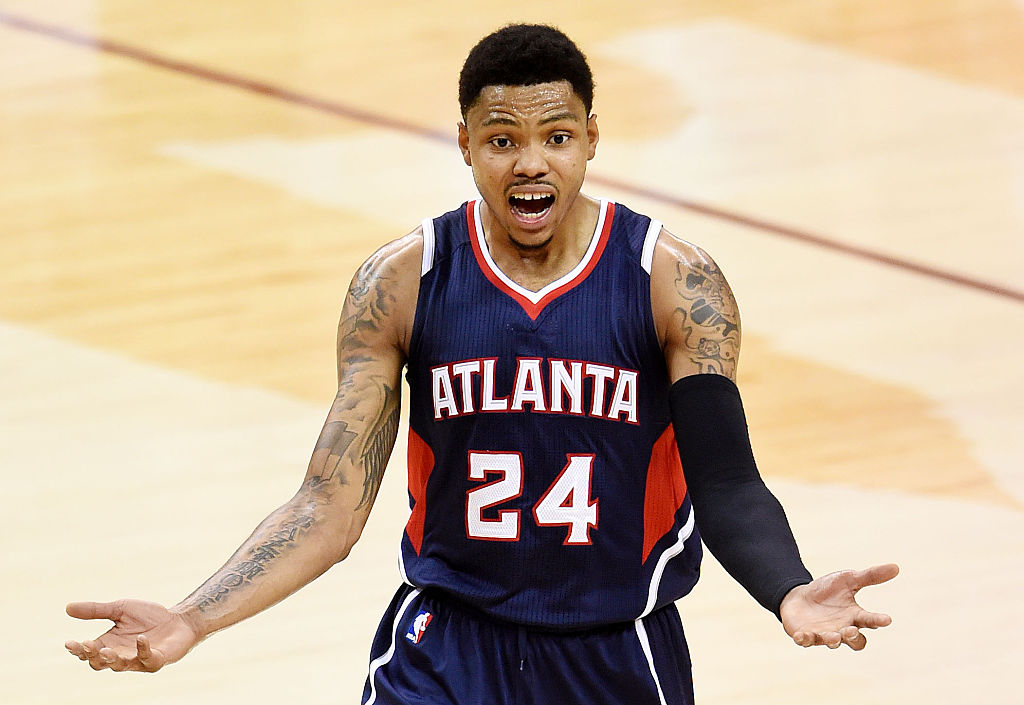 Teams:
NFL

: Falcons

MLB

: Braves

NBA

: Hawks

NHL

: Thrashers, Flames
The Hawks consistently fall short of expectations. Both of Atlanta's NHL teams have left town (the Flames went to Calgary and the Thrashers went to Winnipeg, because Canada equals hockey). The Braves have won three World Series as a franchise but only one since moving to Atlanta. The Falcons, for their part, are about to play in the second Super Bowl in franchise history, which deserves further examination.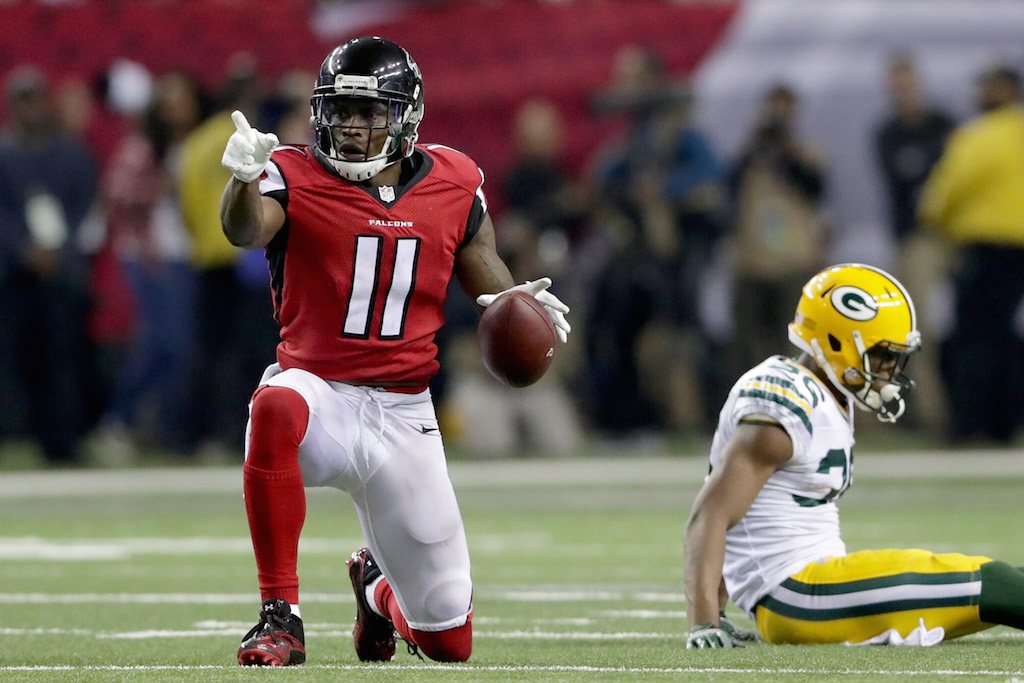 Heading into Super Bowl 51, the Atlanta Falcons are flying high. Quarterback Matt Ryan is playing at an MVP level; wideout Julio Jones is making opposing secondaries look silly; and the offense has put up at least 36 points in each of its two postseason games in 2016. The Falcons deserve to represent the NFC on the game's biggest stage. But they'll certainly have their work cut out for them.
Tom Brady and the New England Patriots are playing at an elite level themselves, handling business on both sides of the football with relative ease. Make no mistake, they'd love nothing more than to watch Roger Goodell's face as he's forced to hand them the Lombardi Trophy. Winning this game won't erase a history of failure courtesy of Atlanta's pro sports teams. Still, it beats going 0-2 in Super Bowl appearances.
Statistics courtesy of Sports-Reference.
Matt Reevy also contributed to this story.