8 Biggest MLB Offseason Moves for 2014
The New York Yankees really don't like missing the postseason, but that happened for only the second time since 1995 last year. Predictably, the empire flexed its financial muscle with $453 million worth of free agent signings ahead of the 2014 MLB season. Whether the Yankees can repeat the success of their pre-2009 spending spree, which led to their twenty-seventh title, remains to be seen.
In fact, the Yankees weren't the only ones making big roster moves in hopes of turning championship aspirations into a reality last offseason. The Baltimore Orioles, Texas Rangers, and Washington Nationals top the list of other contenders looking to get over the hump. Here are the biggest free-agent signings and trades leading into the 2014 MLB season.
1. Brian McCann, New York Yankees
Of the many holes plaguing the Yankees in 2013, the gaping chasm at the catcher position was among the most damaging for the Bronx Bombers. Things went from bad to worse when projected starter Francisco Cervelli ended his season in April. Chris Stewart and Austin Romine led an absurdly inept charge from the position, posting a .213 batting average and .293 on-base percentage.
Enter Brian McCann, the rock behind the plate for the Atlanta Braves since his 2005 debut. The Yankees added defensive chops and a much bigger bat to shore up the position for years to come. It cost the Bronx Bombers $85 million for five years of McCann's services, but it's easy to envision many of the brawny catcher's laser beams soaring over the right field fence at Yankee Stadium. This signing singlehandedly turned New York's prospects around. A few more round-trippers — or any level of slugging out of the catcher position — would have likely put the Yankees in the playoffs in 2013.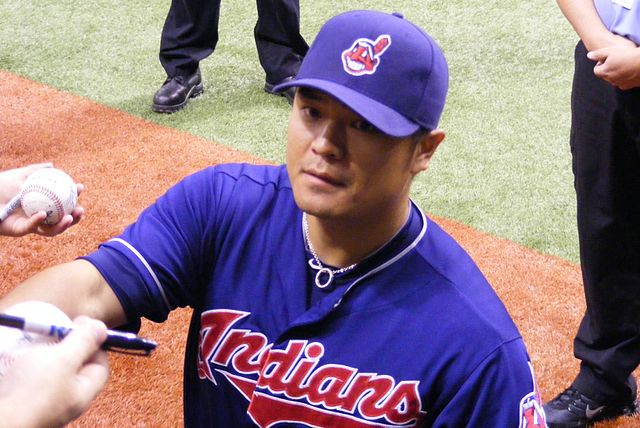 2. Shin-Soo Choo, Texas Rangers
Korean-born Shin-Soo Choo provides a new level of depth in Texas upon his signing of a seven-year, $108 million pact with the Rangers. Expected to lead off and play left field, Choo will bring his knack for getting on base and ability to hit for average to the hitter-friendly park in Arlington. Shoo's defensive skills also provide an upgrade in the outfield for manager Ron Washington in 2014.
Following the loss of Josh Hamilton to free agency and Ian Kinsler to Detroit in the Prince Fielder trade, both the leadoff role and the middle of the lineup needed bolstering. Choo's on-base percentage of .423 (career .389) represents a huge upgrade over Kinsler's .344 in 2013, while Choo's twenty-one home runs also bode well for Texas following Kinsler's inconsistent, though sometimes lethal, power production.
3. Nelson Cruz, Baltimore Orioles
Nelson Cruz didn't win much praise for choosing to accept his 2013 PED suspension in Texas, which effectively ended his season for a team still in contention. However, the modern game of baseball is a business. Cruz was looking out for No. 1 as he headed into free agency. The Baltimore Orioles decided to take the bait and add the slugger to the roster with a bargain one-year deal worth $8 million.
From the Orioles standpoint, there's little if any risk in the Cruz signing other than losing a draft pick. The powerful righty may be strikeout-prone, but he mashed twenty-seven home runs in just 109 games for Texas in 2013. The cozy confines at Arlington meet their match in the short-fenced Camden Yards, so American League East pitchers will have their hands full with Cruz in 2014. His powerful throwing up will also come in handy from the outfield.

4. Doug Fister, Washington Nationals
In one of the most under-the-radar deals of the offseason, the Nationals agreed to terms on a one-year deal with Doug Fister following a trade with Detroit. While avoiding arbitration, Washington got a front-line starter at about $7 million for the 2014 season. Many predict the Nats to have the National League's best rotation with Stephen Strasburg, Jordan Zimmermann, and Gio Gonzalez trading places with Fister on the bump.
After facing AL lineups stacked with offense and a designated hitter, Fister's 3.69 earned-run average (ERA) is likely to head south, though these predictions always need bearing out. There's no question about his competitive nature and overall effectiveness, however. Consider the Nationals stocked with arms in 2014.

5. Jose Abreu, Chicago White Sox
At six years for $68 million, the White Sox are making an investment in Cuban star Jose Abreu that seems to have nothing but upside. Abreu did tremendous damage in the Cuban leagues over the years. In his best season, he jacked thirty-seven home runs while hitting .448 in seventy-seven games. Those numbers would make even Yasiel Puig blush.
Foreign players who land free-agent deals without any MLB experience tend to come with their downsides, but if Puig and the uber-athletic Yoenis Cespedes from Oakland are any indication, Cuban-born players are safe bets. Abreu will replace Chicago legend Paul Konerko at first base.
6. Jacoby Ellsbury, New York Yankees
Nearly everyone agrees the Yankees overpaid Ellsbury with a seven-year, $153 million contract, but even Steinbrenners not named George know it's just money. Ellsbury's impact at the leadoff position will be instant for the Yankees, not to mention the overall upgrade to outfield defense, with Brett Gardner moving to left field and Carlos Beltran (three years, $45 million) over in right.
In 2013, Ellsbury showed a marked intensity throughout the Red Sox' championship run. During the regular season, he swiped fifty-two stolen bases and hit .298. Even though his power numbers have been light in recent years, the short porch at Yankee Stadium (314 feet to the foul pole) should provide more opportunities for Ellsbury to do damage.
7. Prince Fielder, Texas Rangers
Possessing one of the most lethal swings in baseball, Prince Fielder provides an offensive upgrade for any MLB team. The Texas Rangers managed to acquire Fielder to play first and hit in the middle of the order at less than what Detroit originally signed the slugger while offering Ian Kinsler in a now-uncommon tit-for-tat big-name deal.
Used to providing protection for the incomparable Miguel Cabrera, Fielder will likely slot in front of Adrian Beltre in an imposing Rangers lineup. Shin-Soo Choo will likely be on base for a lot of Fielder RBI in 2014, offering Ron Washington (not to mention fantasy baseball owners) plenty to like about the retooled Texas squad.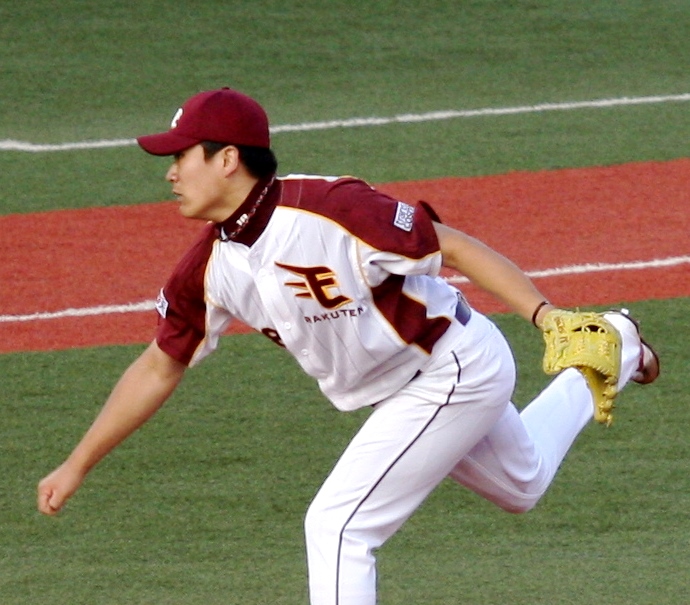 8. Masahiro Tanaka, New York Yankees
As they did following their failed 2008 campaign, the Yankees showed they mean business with a deal that was extreme even by their own standards. Rakuten Golden Eagles ace Masahiro Tanaka put on the pinstripes for an unprecedented (for a foreign player) $155 million over seven years. The Yankees badly needed a top-of-the-rotation starter to bolster pitching stength. They're praying Tanaka will make a smooth transition to Major League Baseball following a stellar career in Japan.
On his ride to international free agency, Tanaka posted a perfect 24-0 record with a godly 1.27 ERA in 2013. New York loved his performance in the championship series even better. MLB hitters aren't going to go so easy on the Rakuten ace, but the early successes of Daisuke Matsuzaka and Yu Darvish show that Japanese pitchers of the highest caliber tend to find their way in the big leagues once they've adjusted. Still, no one has ever had the expectations that come with an annual salary at more than $21 million per year pitching for the Yankees.