MLB: The 8 Highest-Paid Players of 2015 (No-Yankee Edition)
There are no New York Yankees on this list. For that reason, this article was subject to an endless run of fact-checking and levels of editorial scrutiny never before seen in the history of Sports Cheat Sheet. After months of painstaking research and consultation with legal, we have confirmed none of the eight highest-paid Major League Baseball players will wore a Yankees uniform over the recently concluded 2015 MLB season.
Before the Steinbrenner family can file an appeal and retroactively overpay James Shields just because, we submit the top MLB player salaries for 2015. Only the annual salaries are used, so contracts with huge average amounts that are deferred to later dates (we're looking at you, Max Scherzer) are not included.
4. Robinson Cano, Seattle Mariners (tie)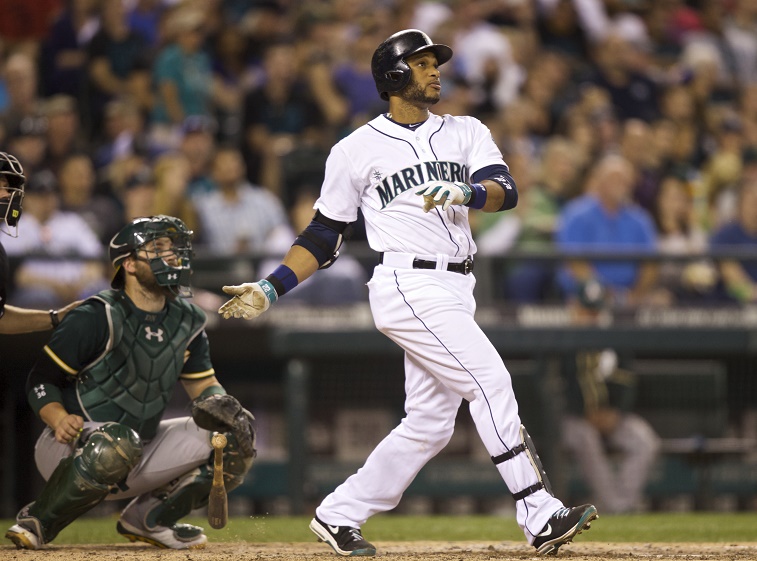 Cano used to be a Yankee, then something strange happened. When it came time for him to get his nine-figure contract, the Yankees weren't the ones pitching him the highest number. Despite New York's seven-year, $175 million offer, Cano had a Rodney Dangerfield moment and declared he "didn't get respect" from his old team. The All-Star second baseman packed his bags and headed out to Seattle, where he received a 10-year deal valued at $24 million per year.
So far it's worked out fine. Despite a big drop in home runs (the Yankee Stadium effect), the 32-year-old Cano maintained his imposing presence in the batting order and came in fifth in American League MVP voting in 2014. While his value is sure to decline as he approaches 40 at the same annual salary, Seattle was comfortable paying for short-term performance.
4. Prince Fielder, Texas Rangers (tie)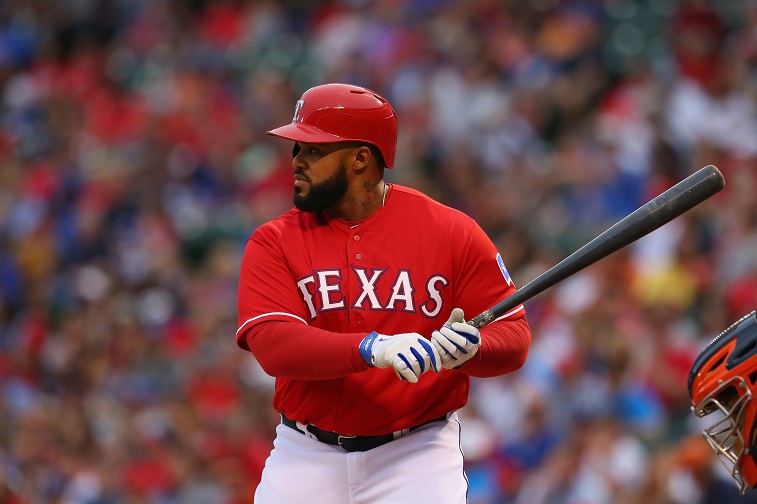 Prince Fielder certainly strikes a Ruthian figure in the batter's box, and the slugging Rangers first baseman gets paid on the same scale the Babe did in his day. Texas didn't sign him to his nine-year deal worth $214 million (Detroit did that), but they will be responsible for about $20 million of his annual salary ($24 million in 2015) until the end of his contract after the 2020 season.
So far, that trade has been a bust for the Rangers. The 30-year-old Fielder only played 42 games (3 HR, 16 RBIs) for Texas in 2014 before going on the disabled list for the rest of the season following neck surgery.
4. Felix Hernandez, Seattle Mariners (tie)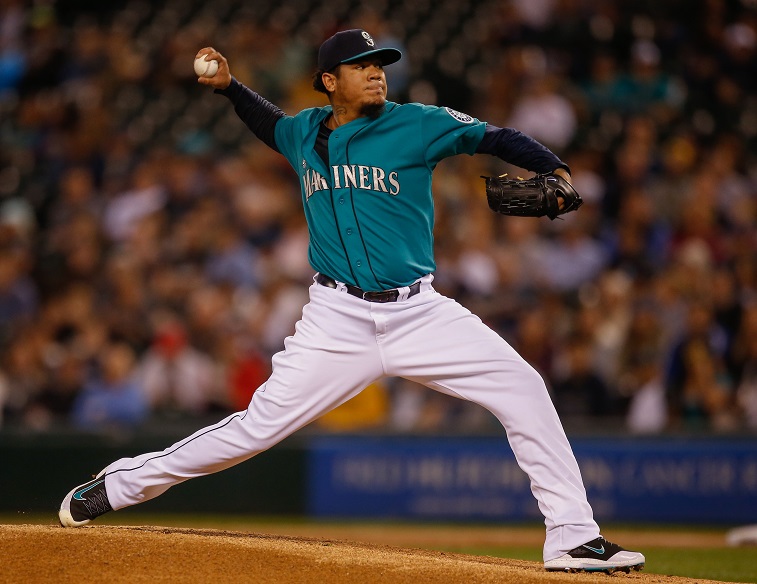 Also in the $24 million club (tied for fifth through eighth place in MLB salary for 2015) is Felix Hernandez, ace extraordinaire for Seattle. Hernandez, who did not feel disrespected by Seattle's offer of $175 million for seven years, will be paid handsomely for his exquisite work on the mound through the 2019 season. This contract is one of those "worth every penny" deals thus far. The 28-year-old known as "King" Felix led the AL with 34 starts and a 2.14 ERA in 2014. He easily could have won the Cy Young Award, but was edged by Cleveland's Corey Kluber.
4. Albert Pujols, Los Angeles Angels of Anaheim (tie)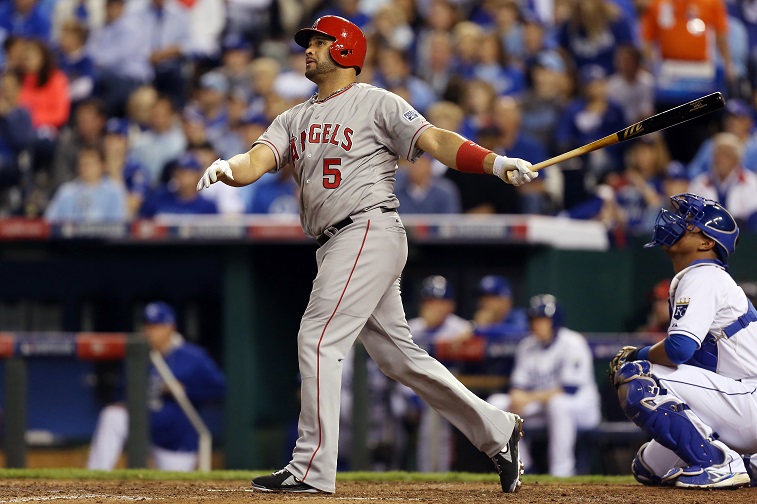 Big Albert Pujols found his power returning in 2014, when he slugged 27 HR and 37 2B for the Angels. The 35-year-old first baseman/DH will make $24 million in 2015, then his salary will increase every season until he makes $30 million in 2021, the final year of his $240 million contract. Pujols will be 41 years old when his deal expires, so there ought to be a lot of anxiety in the Angels organization over its value in the coming years. This deal may give A-Rod's a run for its money as worst of all time.
3. Cliff Lee, Philadelphia Phillies (tie)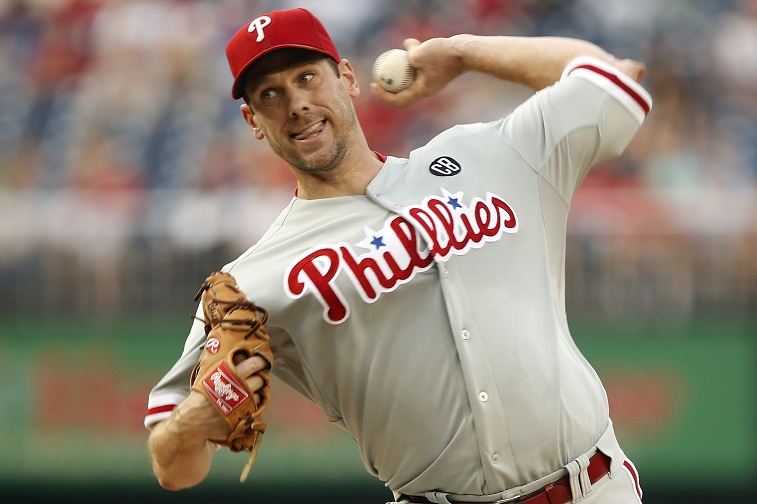 With Roy Halladay, Cole Hamels, Roy Oswalt, and Cliff Lee under contract in 2011, the Phillies assembled a rotation for the ages and planned on winning several World Series with these aces up their sleeve. It didn't quite work out that way, and the team is still crippled by several huge contracts. Lee's $120 million over five years ($25 million in 2015) is one of those deals that has started to burden Philadelphia and its much-maligned GM Ruben Amaro, Jr. In his 13th season at age 36, Lee managed just 13 starts in 2014 before departing with an elbow injury. Reports say he will be healthy for the 2015 season, when Phillies management will try to shop him on the trade market.
3. Ryan Howard, Philadelphia Phillies (tie)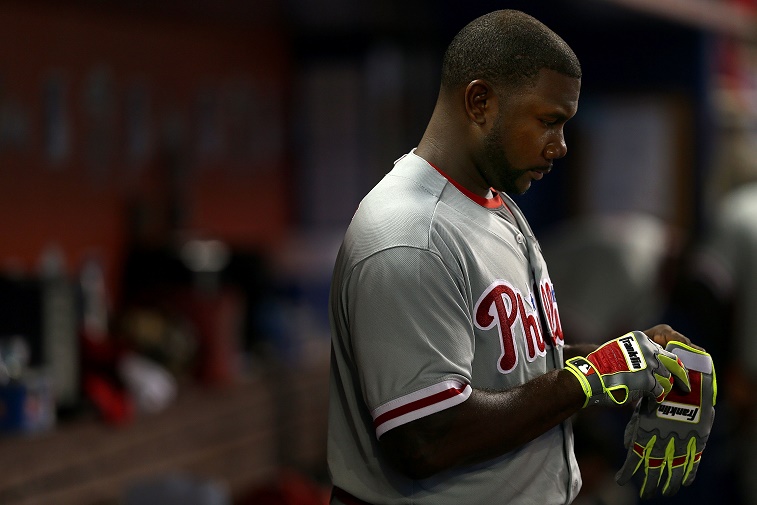 Speaking of awful contracts, the five-year extension worth $125 million given to Ryan Howard may go down as the worst in MLB history. Here's how the deal has played out so far:
2012: 14 HR, 56 RBIs, 99 SO, .219 BA in 71 games ($20 million)
2013: 11 HR, 43 RBIs, 95 SO, 266 BA in 80 games ($20 million)
2014: 23 HR, 95 RBIs, 190 SO, .223 BA in 154 games ($25 million)
Of the statistics worth noting, Howard's 190 SO in 2014 were the most in the National League. The 35-year-old first baseman will make $25 million in both 2015 and 2016, which made GM Ruben Amaro publicly say the team would be better off without him. Good times!
2. Justin Verlander, Detroit Tigers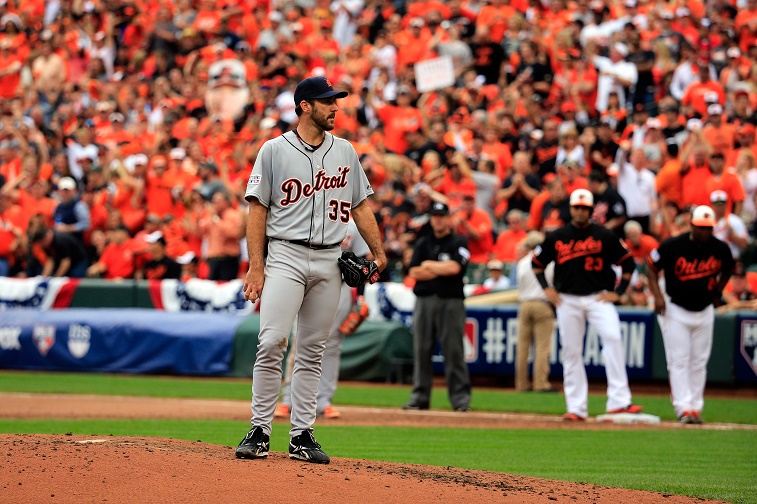 If there ever a sure thing, it would seem like Tigers ace Justin Verlander was the guy. He had followed up a Cy Young/MVP season in 2011 (24-5, 2.40 ERA) by placing second in AL Cy Young voting in 2012 (17-8, 2.64 ERA). Even though he was signed through 2015 with a (bargain) five-year, $80 million deal, the Tigers decided to go ahead and lock him down with a five-year extension worth $140 million before the start of the 2013 season. The deal was immediately praised as "a savvy investment" by Yahoo Sports, which marveled at the Tigers' astute reckoning of the game's one pitcher "who warrants a contract like this." Here's how it worked out in the short term:
2013:  13-12, 3.46 ERA, 218.1 IP, 217 SO ($20 million)
2014: 15-12, 4.54 ERA, 206.0 IP, 159 SO ($20 million)
Over 2015 , the 31-year-old Verlander will make $28 million, and he will earn the same salary annually through the 2019 season. Just when you thought there was a sure thing, this happened.
1. Clayton Kershaw, Los Angeles Dodgers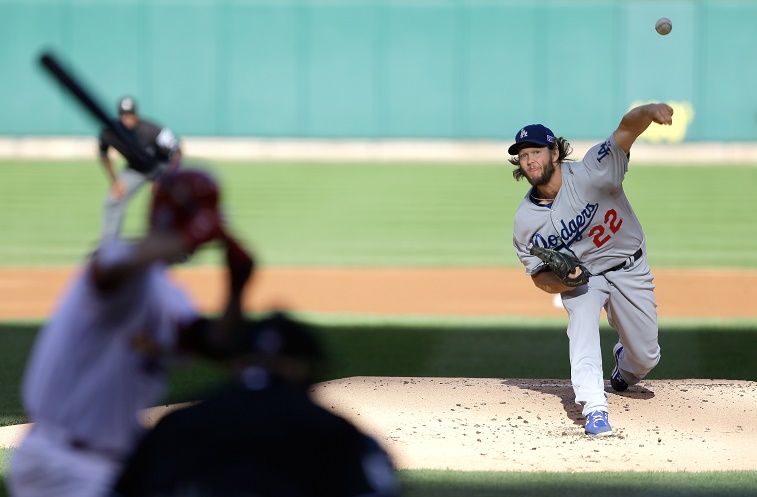 We've seen how long-term, big-money deals have worked out for teams, but we'd take the bet on Clayton Kershaw, too. The Dodgers dished their southpaw ace $215 million over seven years, making him the first with an average salary over $30 million. Kershaw responded with one of the all-time-great seasons in 2014, posting a 21-3 record with a 1.77 ERA. He was rewarded for his effort with both the NL Cy Young Award and the MVP. In 2015, he will earn $30 million, tops in Major League Baseball.
Why is Kershaw the one worth the money? It comes down to age. Each of the disastrous contracts on this list were given to a player at or near the age of 30. (Max Scherzer, who just signed a seven-year deal worth $210 million, turned 30 in July 2014.) When Kershaw's deal expires, the lefty will be only 32. Los Angeles paid for their ace in his peak years.
Thanks to Spotrac.com for the figures.