8 NBA Players Who Should Be Enshrined in the Basketball Hall of Fame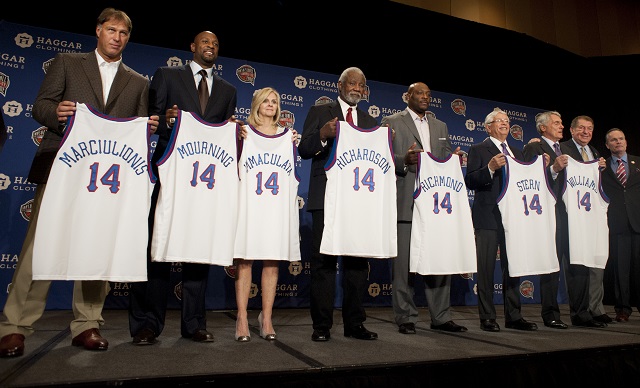 Basketball's Naismith Hall of Fame is a tremendous place, filled with the sport's greatest players — in college, international play, and in the NBA — but it's hardly complete. Some players, like Allen Iverson and Shaq, are first ballot votes who aren't in yet because of eligibility rules; the Hall requires a player to be "fully retired" for five years. We're not here to talk about those players, but instead to highlight eight players who are more tenuously attached to the Hall of Fame. The ones that are being set on the fence, or have been set on the fence for far too long.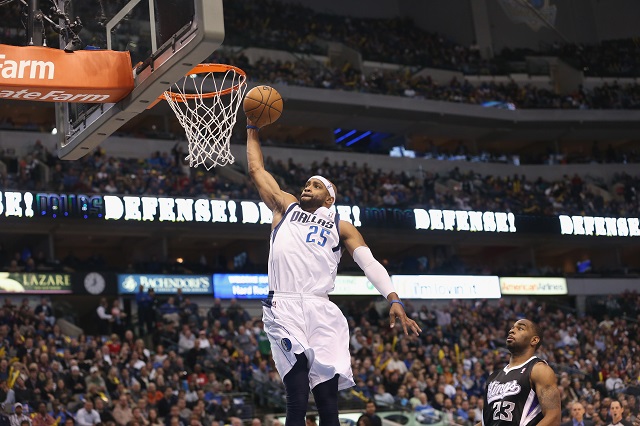 7. Vince Carter
While Vince Carter hasn't retired yet — he's still trekking along on his journey as a shooting guard coming off the bench to play with contending teams — he's a polarizing figure among basketball fans, especially when it comes to his Hall of Fame status. Some people can't get over the fact that he never lived up to the sort of game they thought his physical talents deserved. Others, like us, think he should get in.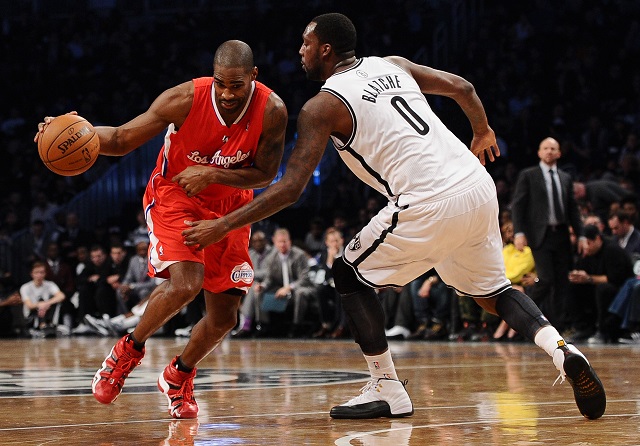 6. Antawn Jamison
When Jamison and Carter were in college, it seemed like Jamison had the better chance of making a name for himself as an All Time NBA great. He never reached that plateau; rather, he remains the only player in league history to have scored over 20,000 points, grabbed over 8,000 rebounds, and dished out over 1,700 assists without becoming a surefire Hall of Famer.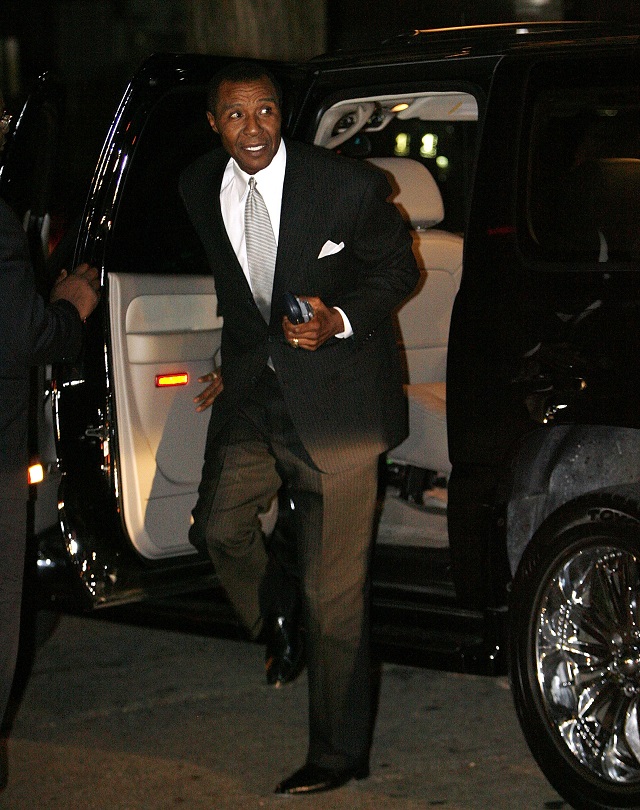 5. Jo Jo White
No, Jo Jo White still isn't in the Hall of Fame, and yes, that's still absurd. White, who might be the most underrated player to ever win the NBA Finals MVP, was named for his almost teammate Bill Russell. Russel would retire right before White would join the Celtics, but he would still help the Celtics win two  championships in 1974 and 1976. It's worth noting that he is a finalist for the 2015 induction class, so maybe we'll finally be able to erase this slide in the future.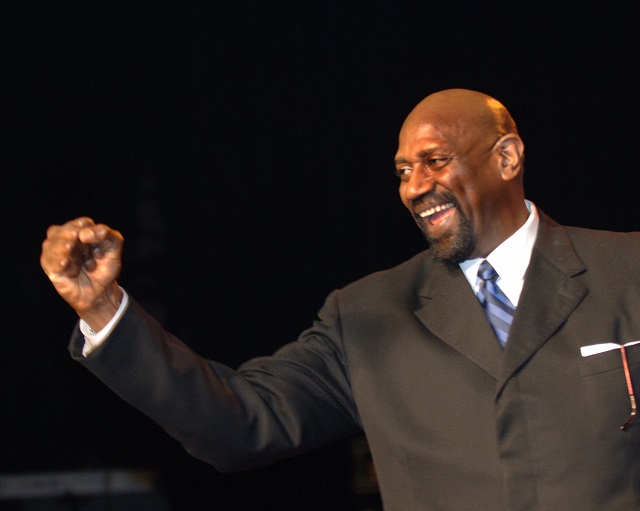 4. Spencer Haywood
If only because of his important contributions to the landscape of the modern NBA, Spencer Haywood deserves a place in the Hall of Fame. For those who may not know, Haywood is the reason that players can enter the league without having waited four years after high school. He was also humiliated in 2013 when he was told that he had made the Hall by his former agent.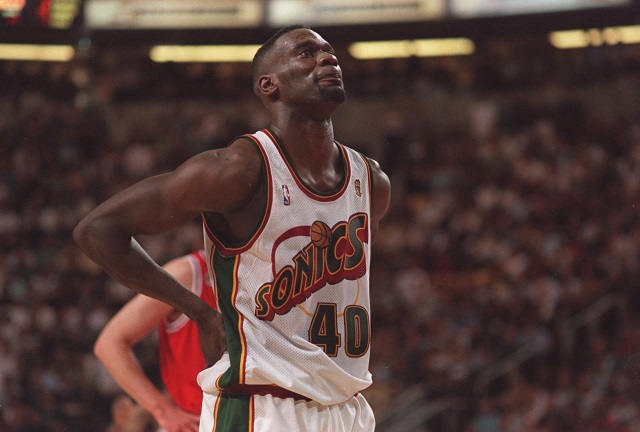 3. Shawn Kemp
His partner in crime, Gary Payton, made it to the Hall in 2013, but the Reign Man sits outside the doors despite being the world's scariest dunker and a tremendous player during his prime. Did he end up blowing his career after the 1999 lockout? Sure, but Shawn Kemp was a force of nature at his peak, and at least deserves more than the lip service he currently receives.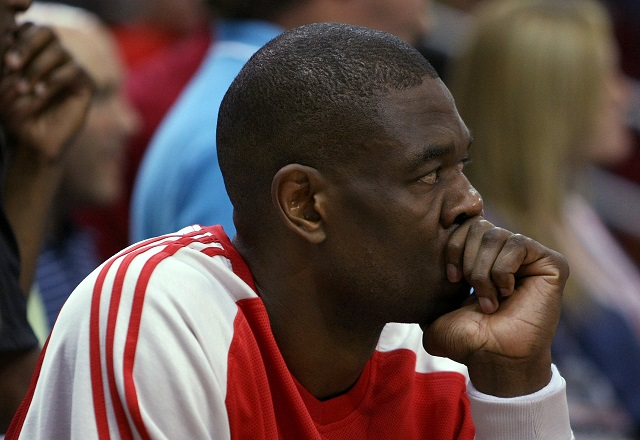 2. Dikembe Mutombo
Since the Hall doesn't pay much attention to defense (or finger wagging), Dikembe hasn't already made his way into Springfield. Check out our expanded take on why we think this needs to be remedied. Like Jojo, Dikembe is also a finalist for the 2015 induction class. At the risk of sounding biased, we're pretty sure he should get it.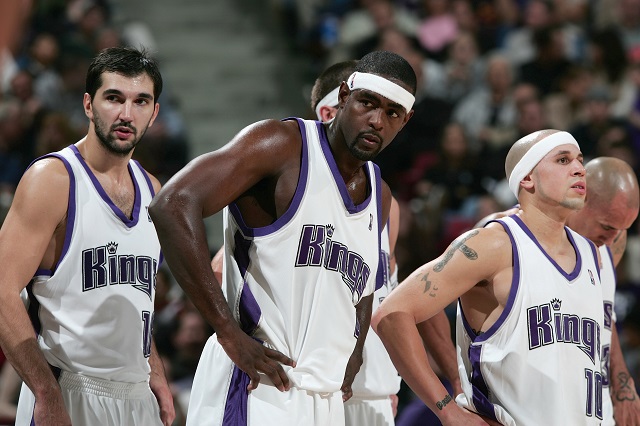 1. Chris Webber
One less blown out knee and a more legitimately officiated Western Conference Final and this slide wouldn't have to exist, because Webber, the best passing big man of his generation, was the best player on one of the most fun teams of the early 2000s. Had they not been beaten five-on-eight by the Lakers and the referees in 2002, the Kings would've absolutely gone on to win it all (because, you know the Nets couldn't touch them), and as the team's best player, Webber would've been thrust into the Hall as soon as he was allowed. Probably. Also, let's not forget about Vlade Divac — he's not in Springfield either, despite his international accolades and his Hall worthy numbers.