8 NFL Teams That Pack In the Biggest Crowds
It's pretty typical for National Football League fans to call their team the league favorite. Pittsburgh Steelers fans dub the country "Steeler Nation," the Dallas Cowboys cite studies that say they are the most popular NFL team, and the New England Patriots call themselves America's true football squad.
What really matters, though, is who shows up at game time and which fans are willing to travel the distance and pay the big bucks to support their teams, even when they are are away. Luckily, it's easy to figure out: ESPN publishes fan attendance statistics for every game, showing which teams pack the biggest crowds.
Of course, each stadium holds different numbers, so that has to be taken into consideration when evaluating the totals. Still, ESPN's list provides a window into which teams currently boast the highest attendance, both home and away.
Here are the eight NFL squads that topped ESPN's 2012 list for highest overall attendance. ESPN takes into account the eight away games and eight home games each respective team plays in the regular season, and it offers total attendance, average attendance, and average percentage of season stadium capacity. See if you're surprised at which teams pack the biggest crowds.
8. Houston Texans
The Texans are first on the list, sitting at No. 8. Houston's overall attendance for 2012 was 1,123,975 people, split between its eight away games and eight home games that year. The team's home turf, Reliant Stadium, has a capacity of 71,500; Houston's average home attendance was 71,665, while its average away attendance was 68,831. This comes to an average total of 70,248 and an average season stadium capacity percentage of 100.3 — the second highest on this list, even though Houston ranks eighth overall. Anything above 100 percent stadium capacity accounts for standing room only.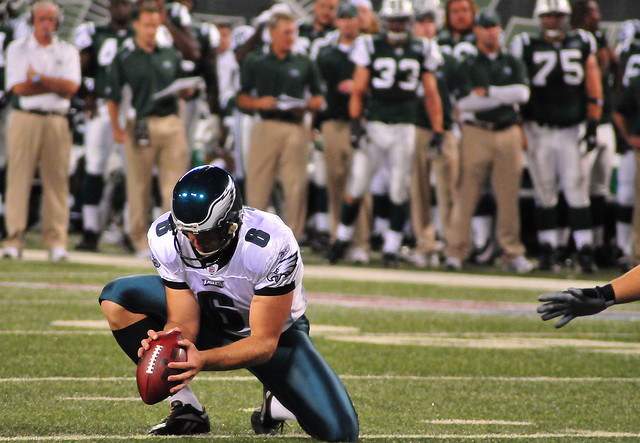 7. Philadelphia Eagles
This team in Eastern Pennsylvania also packs a crowd, coming in at No. 7 and edging the Texans with its total 1,126,893 attendance for 2012. Lincoln Financial Field's capacity is about 3,000 seats less than Reliant Stadium, but it still packs in 67,594 fans. The Eagles' average home attendance of 69,144 shows that all of those seats are usually taken.
The Eagles' average away attendance, on the other hand, is 71,717, higher than its home attendance, bringing the team's average total to 70,430. That's good for an average percentage of 2012 season stadium capacity of 99.3, just shy of 100 percent and the Texans' metric.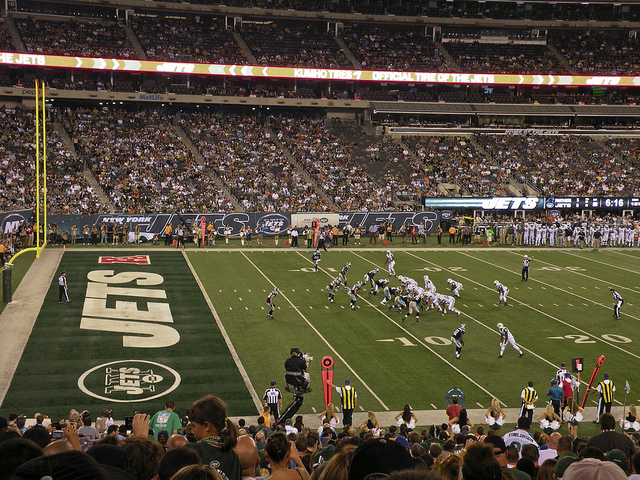 6. New York Jets
The Jets are next, and this New York team nabs the No. 6 rank thanks to the 1,142,324 fans that attended its 16 games in 2012. The Jets didn't make the playoffs last year, but they did fill most of their seats, as their average home attendance in 2012 was 79,088. MetLife Stadium, meanwhile, holds a maximum capacity of 82,500, one of the largest arenas on this list. The Jets' away attendance was much lower, averaging 63,702 and accounting for smaller stadiums than MetLife, but the team still managed an overall average attendance of 71,395 and a season stadium capacity of 94.4 percent.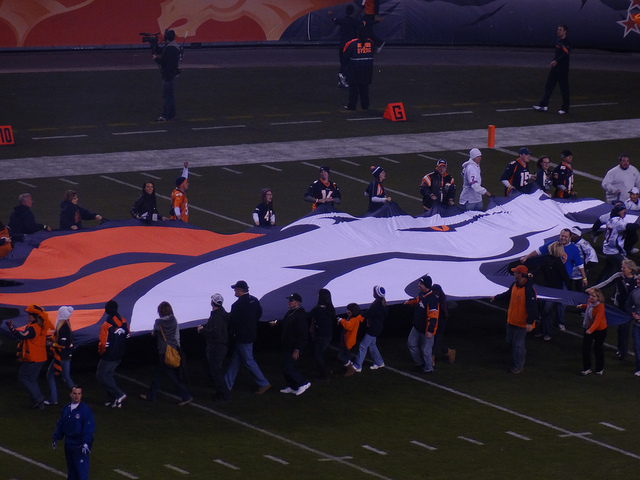 5. Denver Broncos
Over on the Western side of the country are fans of the Denver Broncos, who continue to come out big for their team, awarding the franchise a No. 5 spot and an attendance total of 1,157,779. The Broncos had a solid run in the 2012 playoffs, eventually falling to the team that would go on to win that year's Superbowl, the Baltimore Ravens. Denver's average home attendance was 76,632, while its away games recorded 68,089. Sports Authority Field at Mile High holds 72,125 fans, and the team's average season stadium capacity in 2012 was 98.9 percent.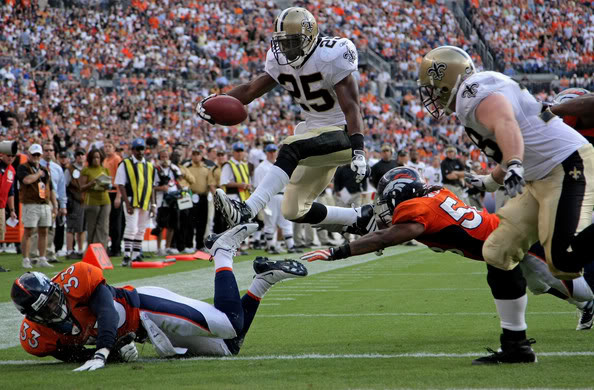 4. New Orleans Saints
Following the Broncos are the New Orleans Saints, finishing the 2012 regular season with 1,157,779 total fans in attendance. Unfortunately, the Saints didn't make it past the regular season last year, facing elimination in Week 16. Nonetheless, both the team's home and away attendance was strong, and it came up with an average season stadium capacity of 99.5 percent, the third highest on this list. The historic Mercedes-Benz Superdome holds 73,208 fans, and the Saints had an average home attendance just shy of that, at 72,888.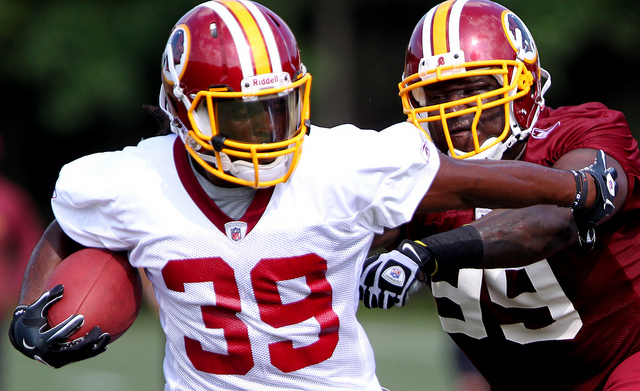 3. Washington
Making the top-three club is a team that hails from the nation's capital. Washington ranked first in the league in rushing yards for the 2012 season and fans showed up in numbers, totaling 1,189,702 by the end of 2012?s regular season. The team lost in the wild card race to the Seattle Seahawks, but it posted an average home attendance of 79,654 and an away attendance of almost 10,000 less than that, at 69,058. The team's overall average season stadium capacity was 91.1 percent, the lowest on this list despite its impressive rank, according to ESPN's numbers.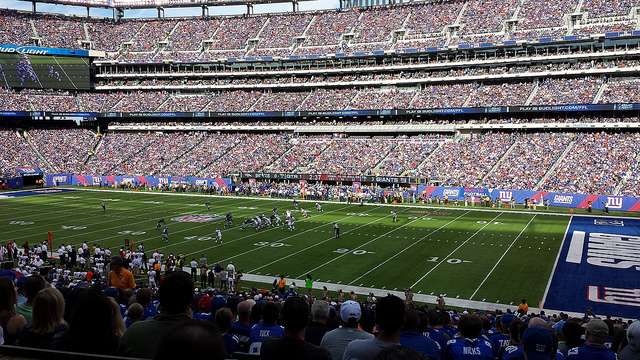 2. New York Giants
Joining the Jets, this New York team also tops ESPN's totals and was rewarded a higher spot than its rival. The New York Giants share MetLife Stadium with the Jets, meaning they also can support up to 82,500 fans, but its average home attendance for 2012 was slightly higher than its rival's at 80,495, compared to the Jets' 79,088.
The Giants' average away attendance was impressive, too, totaling 76,870 and outdoing the Jets by nearly 5,000 fans. The team's overall average season stadium capacity in 2012 was 98.3 percent.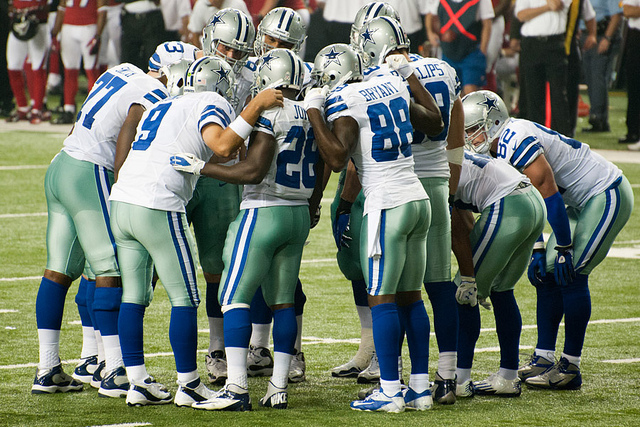 1. Dallas Cowboys
And here we are: at No. 1 is the Dallas Cowboys. As mentioned before, a poll conducted last year found that the Cowboys are the most popular NFL team among Americans who follow football, and though many NFL fans refuted that claim in 2012, ESPN's ranking somewhat supports it — at least in terms of overall attendance. Dallas comes in first with a total fan attendance of 1,290,328, a full 166,353 more fans than the No. 8 contender on this list. The Cowboys' ability to attract a crowd is also reflected in its average season stadium capacity, which stands at 104.9 percent, far and away the best of any NFL team.
Dallas' numbers are no doubt impressive in their own right, but the team's home stadium capacity also helps its cause. AT&T Stadium packs in 80,000 people, close to the highest on this list, but Dallas fans show that if you give them the room, they'll fill it.The team's average home attendance was 88,531 compared to their away attendance of 72,759. That comes to an overall average attendance of 80,645 in 2012, also the highest on ESPN's list.
Don't Miss: Around the World in 25 Days: International Christmas Traditions