8 Players Most Likely to Miss the MLB Hall of Fame Under New Rules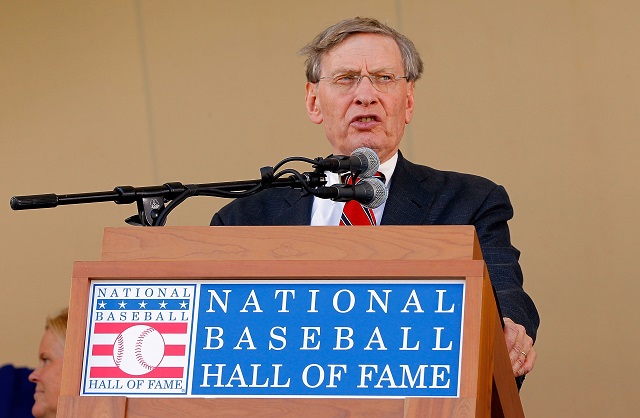 The MLB Hall of Fame switched things up last year. But it wasn't necessarily for the better, especially if you happen to be a player who played in the Steroid Era of the league — from the '90s all the way up to the mid 2000s and today. The most-recent eligibility rule, which brings down the number of years a player can be on the ballot from 15 to 10 while keeping the number of players on the ballot steady at 10, is going to kneecap some big names in baseball history. We've identified eight players who are almost certainly going to miss the Hall of Fame. Some of them would probably be on the outside of the door anyway (and a few definitely would), but some of them are going to slide through the cracks, and that's before you get to controversial Hall candidates like Edgar Martinez, who was "only" a designated hitter.
8. Barry Bonds: 7 years of eligibility remaining
Barry Bonds is sort of the poster child for the arguments around steroids, and whether the dark cloud hovering over his head should bar him from being enshrined in the Hall of Fame. After 12 years, baseball writers might have mellowed enough to let the all-time home run leader and one of the best players ever (even if he cheated) in. After seven? It's a lot harder to say.
7. Sammy Sosa: 7 years of eligibility remaining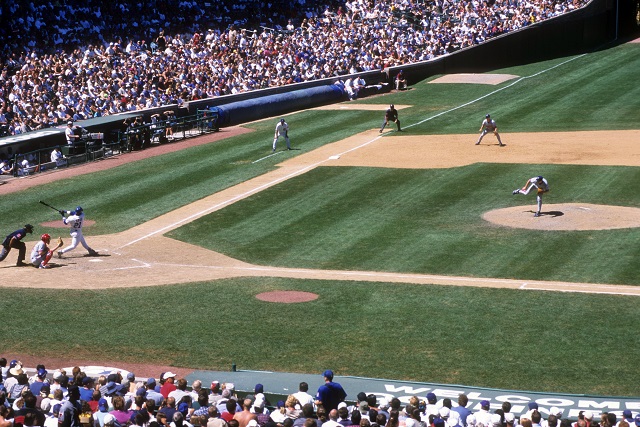 Sammy Sosa thinks that he should have his number retired by the Cubs, and that he, along with No. 6 on this list, should get into the Hall of Fame. Of course, there aren't many professional athletes who would admit that they don't belong in their sport's Hall of Fame. Sosa, who was tremendous for the Chicago Cubs, was also revealed to be a steroid user.
6. Mark McGwire: 1 year of eligibility remaining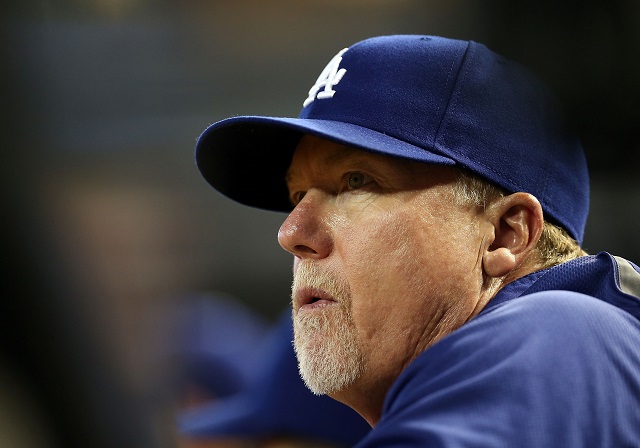 The final third of the Steroid Era's poster boys, Mark McGwire finished his career 10th in all-time home runs (behind Sosa) and second in the single-season home run record (behind Bonds). He's also the one that's most likely to get screwed over by the new ruling, since he's now only got one year of eligibility left, rather than six.
5. Jeff Bagwell: 4 years of eligibility remaining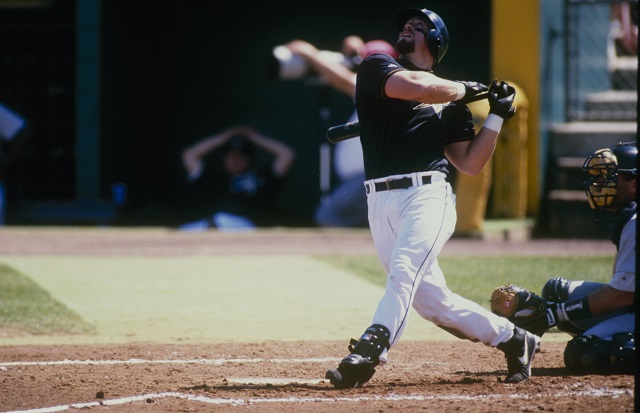 The best offensive player in Astros history, Jeff Bagwell is one of the few players who has seen his Hall of Fame support growing from year to year but could be squeezed out by the new requirement, as voters could continue to decide that there are other players who deserve to get in first.
4. Tim Raines: 1 year of eligibility remaining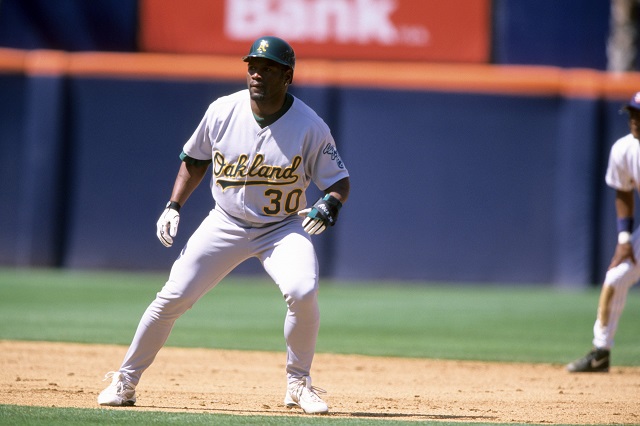 Tim Raines is the perfect example of a player that never did anything "wrong," as far as the moral compasses of Hall of Fame voters are concerned, but could have a hard time making it into the Hall after seeing his window drop from seven years all the way down to two (his ballot numbers were down this year from last). That's unfortunate, since Raines was a phenomenal offensive player.
3. Curt Schilling: 7 years of eligibility remaining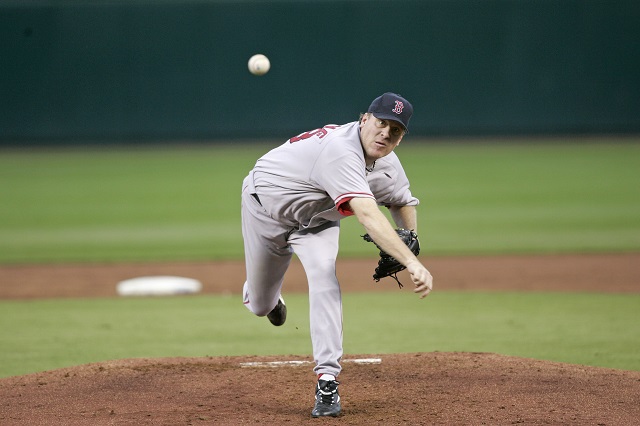 OK, so he only has 216 wins to his credit, but Schilling's odds at being pushed out of Hall consideration rest more on the fact that he's simply going to be competing against strong fields for the duration of his eligibility, lessening the likelihood of someone asking "Hey, isn't it ridiculous that Curt Schilling isn't in the Hall of Fame yet?"
2. Mike Mussina: 8 years of eligibility remaining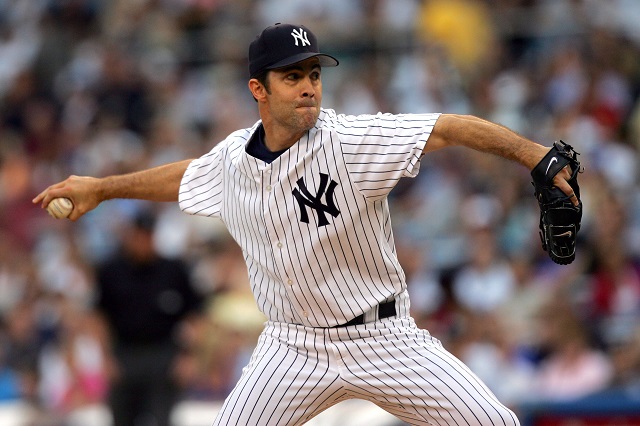 Jack Morris, mercifully, is no longer eligible for the Hall of Fame, despite having a career that is more or less Hall of Fame worthy. This means no one has to talk about how unfair the Hall is to him. Luckily(?) for us, Mike Mussina has eight more years of watching his career be deemed "probably not good enough" for Hall enshrinement.
1. Mike Piazza: 7 years of eligibility remaining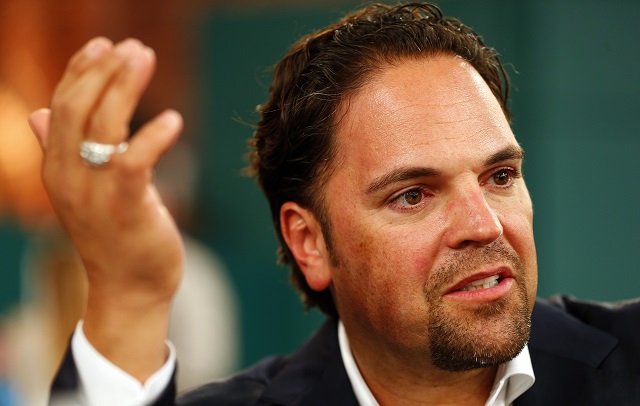 This picture of Mike Piazza is probably reflecting your emotions right now, because you're probably thinking, "Piazza but no Clemens? What is this nonsense?" We didn't forget about Clemens, who is absolutely a lock to miss the Hall of Fame under this new rule (probably), but the Hall of Fame looks primed to forget about Piazza.