$85,000 in Clothes Escaped Tyler Herro's First $1 Million
Miami Heat guard Tyler Herro has turned heads as a rookie — and not just for his impressive play on the court. The 20-year-old has been a sartorial superstar since his draft night, and he's put a lot of time and money into keeping his drip among the best in the league. Clothes aren't the only thing Herro bought with his first big paycheck.
Tyler Herro is one of many Heat players to surpass expectations this year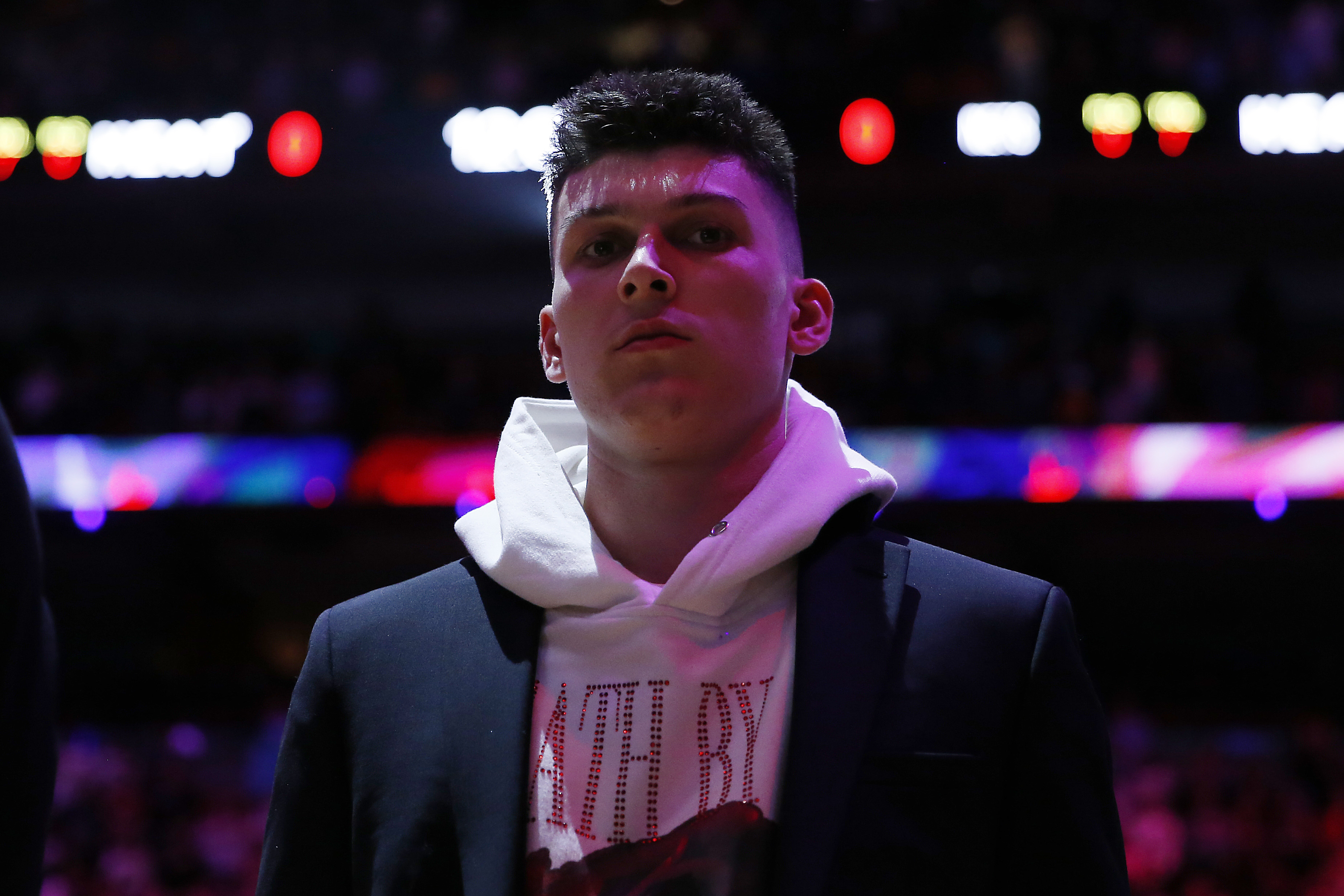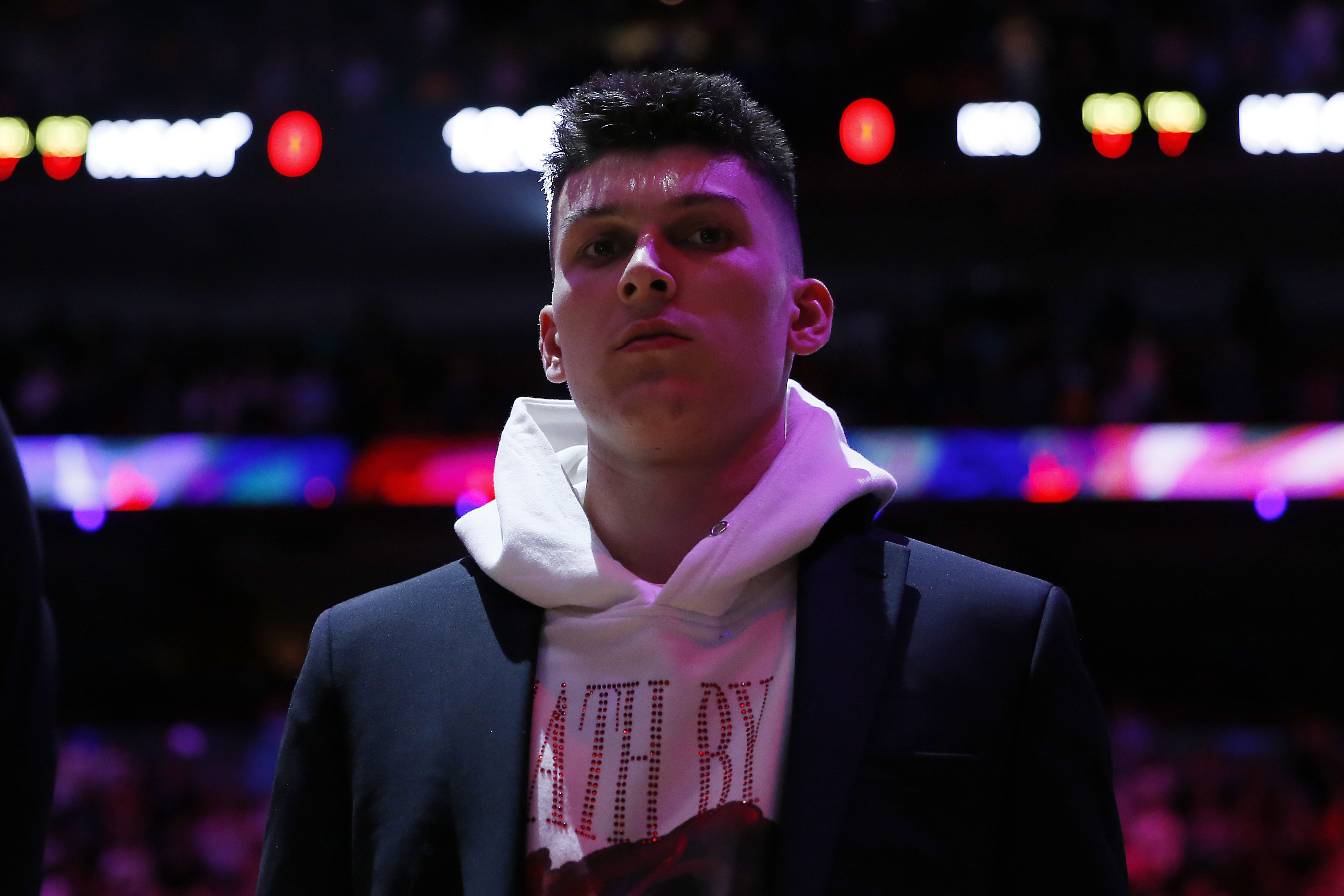 The 2019 NBA draft will ultimately be defined by its top two picks, Zion Williamson and Ja Morant. But a few years down the line, a lot of teams may wonder how they let Tyler Herro fall down as far as he did. 
Herro was selected 13th overall by the Miami Heat, and while he's far from the main reason for Miami's resurgence this year, he's played an important part as a role player. His ascent has been slightly surprising. Herro was "only" a four-star recruit out of Greenfield, Wisconsin, so he spent most of his single year playing for Kentucky as just another player on John Calipari's endless production line. 
Since entering the NBA, Herro has proved that he is far from just another guy. Pre-bubble, he averaged 14 points a game while shooting 39% from three. His shooting ability is obviously the first thing you notice about his game, but he's also an impressive athlete who can drive to the rim and shows some potential as a defender. And Herro has already prepared to step up in big moments, as he showed when he scored 16 of Miami's final 18 points to earn an overtime victory over the Chicago Bulls:
He's one of many players who have helped the Heat become one of the best teams in the Eastern Conference despite only having one established star. The Klay Thompson comparisons are still over the top, but Herro should develop into a real player sooner rather than later. 
His off-court style is as eye-catching as his on-court talent
Herro's play isn't the only reasons he draws attention. The same confidence that allows him to play basketball at the highest level also translates to his fashion choices. The NBA is an exercise in branding as much as it is a sport nowadays, and Herro is happy to play the celebrity game with his Instagram-ready style. 
His desire to stand out was clear when he showed up on draft day wearing this suit. He's continued to put effort into his appearance once he got some money. Herro is making $3.6 million in his first year as a professional. He explained in a GQ interview how he spent the first $1 million of that salary.
Herro's first big purchase was a $5,000 Gucci purse for his mom before he began to treat himself. He bought a Jeep and a Mercedes for the sum of $200,000 and then spent $85,000 on clothes. He claims that's $25,000 more than his rent. How do you spend that much money on clothes?
Herro, like most rich, young men in his position would, hangs out on South Beach a lot, particularly in the design district, giving shoutouts to Webster's and his current favorite brand, Christian Dior. His favorite brand before he got drafted was PacSun. Money changes a man.  
He's one of the many reasons Miami's future is so bright
Herro's potential will keep eyes on him for a long time, but he's not the only player on the Heat roster with an exciting future. Bam Adebayo has a unique mix of defensive excellence and playmaking. Duncan Robinson came from nowhere to become a dead-eyed sharpshooter off the bench. Kendrick Nunn has shown flashes of being a useful offensive sparkplug à la Lou Williams. 
All of these young players combined with Miami's cap space in the next couple of years makes the Heat one of the most attractive teams for unhappy superstars looking for a better chance at winning titles. Pat Riley has basically admitted that this is the plan going forward. Considering their track record, you wouldn't bet against them acquiring some freakish talent in free agency. 
Regardless of how the roster changes around him, Herro will continue to look good while it happens.