9 Shortest NBA Point Guards of All Time
A point guard, even one of the greatest of all time, may be the smallest player on a basketball team, but the National Basketball Association hardly means an "average" height in the position's description. The average player height in the 2007-2008 season (and onward) was well over 6 feet tall. Being short is unusual for any player. In college basketball, the Frances Pomeroy Naismith Award is awarded to a player who proves they can preform in spite of their shorter-than-average stature.
The following nine men are all 5 feet, 7 inches or shorter and played point guard for an NBA or ABA team sometime between 1946 and the present day.
9. Monte Towe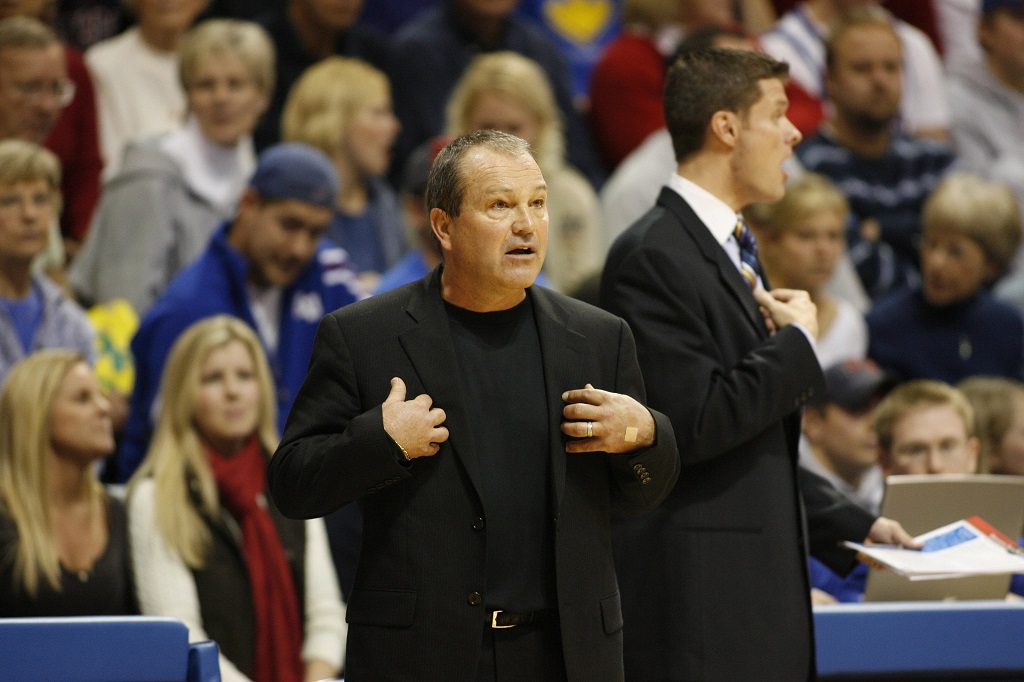 Height: 5 feet, 7 inches
Date of birth: September 27, 1953
Team: 1975-1977 Denver Nuggets
Towe's coaching career has lasted much longer than his NBA stint did. He played two seasons with the Denver Nuggets before trading his playing position for a coaching job. Since leaving the Nuggets, Towe has been an assistant coach at North Carolina State (twice), the University of Florida, the University of North Carolina Asheville, and the coach for the University of New Orleans and Santa Fe Community College. He is currently an assistant coach at Middle Tennessee State University.
8. Wataru "Wat" Misaka
Height: 5 feet, 7 inches
Date of birth: December 21, 1923
Team: 1947-1948 New York Knicks
Misaka may have only played three games for the New York Knicks in 1947, but he leaves behind a greater legacy than his height. Misaka, a Japanese American, became the first professional basketball player of Asian descent when he went to the Knicks as a first-round draft pick. He scored 7 points in his three games and then turned down an invitation from the Harlem Globetrotters to return to school for a degree in engineering. Misaka is not sure why the Knicks let him go.
7. Keith Jennings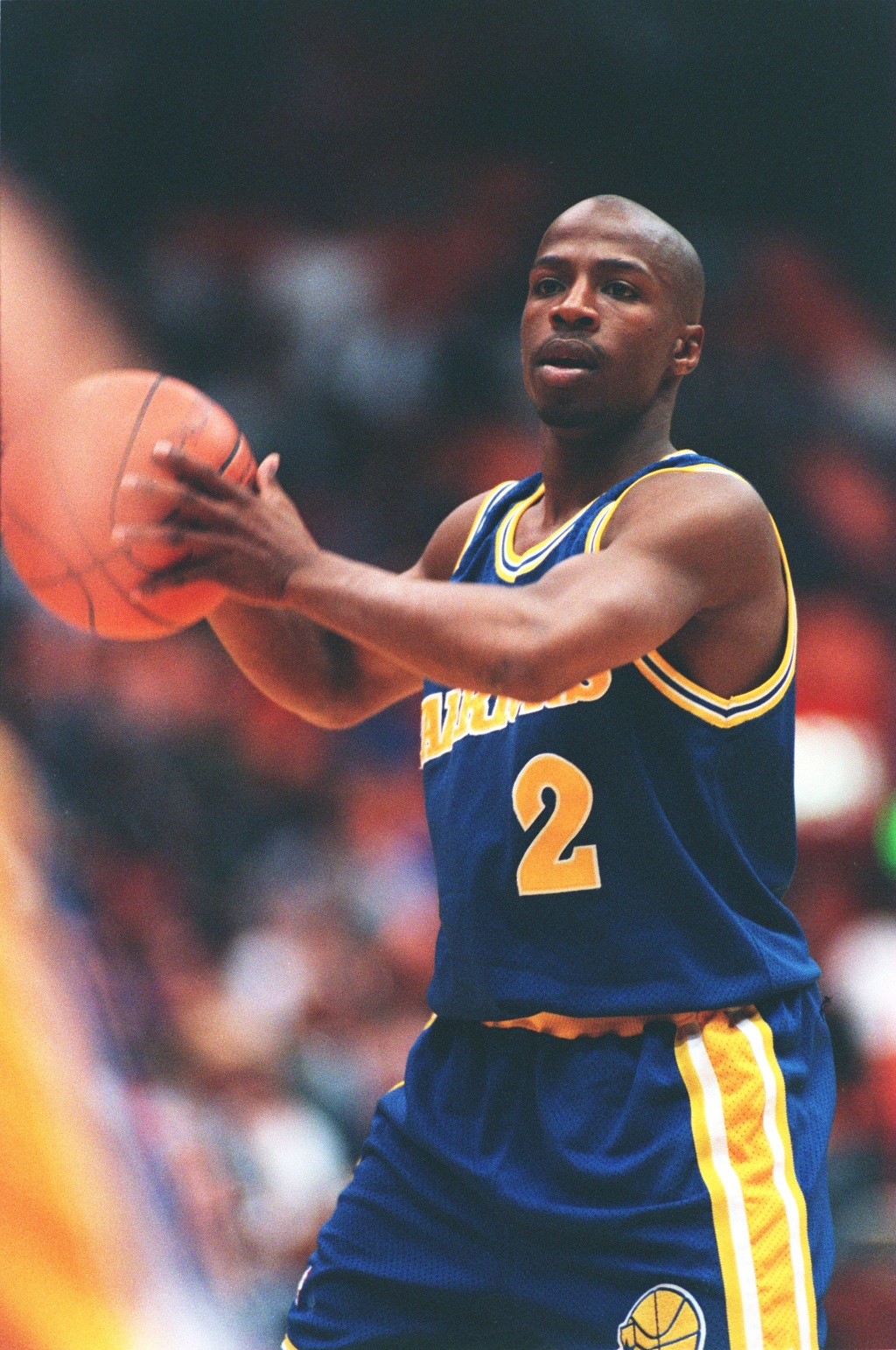 Height: 5 feet, 7 inches
Date of birth: November 2, 1968
Teams: 1992-1995 Golden State Warriors, 1996-1997 Denver Nuggets
Jennings started his NBA career as a free agent. In his three seasons with the Golden State Warriors, he scored more than 1,000 points. Even as a coach at Bluefield College, it is noted that players tower over him. In addition to playing in the NBA, Jennings spent 10 years playing basketball overseas. Jennings is also known by the nickname "Mister.
6. Herman Klotz
Height: 5 feet, 7 inches
Date of birth: October 21, 1921
Team: 1947-1948 Baltimore Bullets
Klotz played for the now-defunct Baltimore Bullets in the 1947-1948 season, the same year the team won the Basketball Association of America championship. In 1950, Klotz bought the Philadelphia Sphas and turned the team into the Washington Generals. As owner and coach of the Generals, his team was the main opponent for the Harlem Globetrotters from 1953 to 1995. Klotz now owns the New York Nationals, the current Globetrotter traveling opponent.
5. Greg Grant
Height: 5 feet, 7 inches
Date of Birth: August 29, 1966
Teams: 1989-1990 Phoenix Suns, 1990-1991 New York Knicks, 1991 Charlotte Hornets, 1991-1993 and 1995 Philadelphia 76ers, 1995 and 1996 Denver Nuggets, 1996 Washington Bullets
Selected in the second round of the NBA draft by the Phoenix Suns, Grant darted around the NBA and other basketball leagues for several years, scoring 767 points. Grant now operates a sports clinic in New Jersey, and he has also written an autobiography called 94 Feet and Rising: The Journey of Greg Grant to the NBA and Beyond.
4. Anthony Jerome "Spud" Webb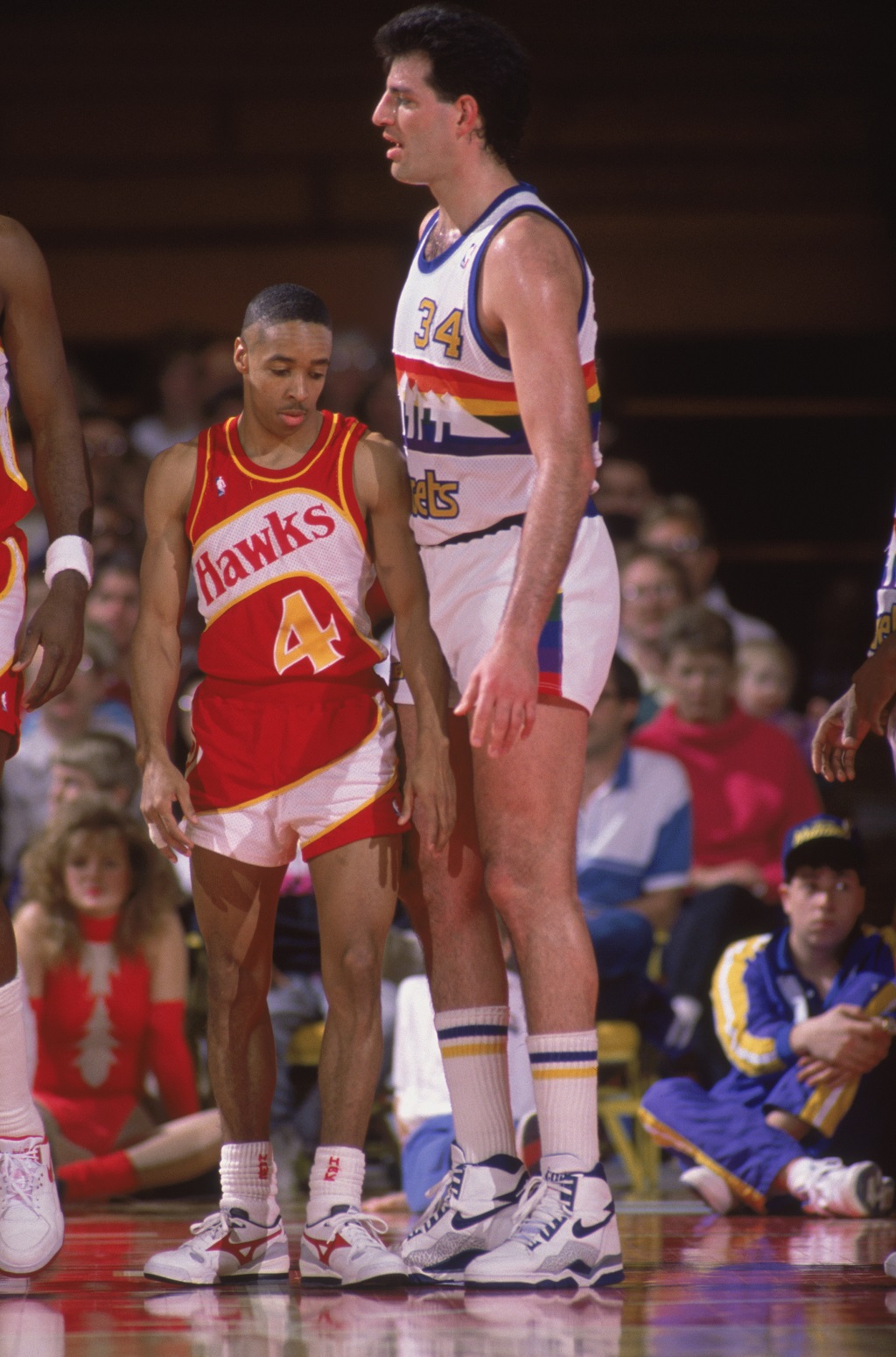 Height: 5 feet, 6 inches
Date of Birth: July 13, 1963
Teams: 1985-1991 and 1995-1996 Atlanta Hawks, 1991-1995 Sacramento Kings, 1996 Minnesota Timberwolves, 1998 Orlando Magic
Often overlooked because of his height, Webb was finally picked up in the fourth round of the 1985 NBA draft by the Detroit Pistons. The Pistons cut Webb before the season started, but he was given a tryout by the Atlanta Hawks. He made the team, and throughout his playing career, averaged about 10 points and five assists per game. At the 1986 All-Star game, Webb won the slam dunk contest, beating Michael Jordan and Dominique Wilkins. Currently, Webb is the president of basketball operations for the Texas Legends, an NBA Development League team.
3. Mel Hirsch
Height: 5 feet, 6 inches
Date of Birth: July 31, 1921
Team: 1946-1947 Celtics
Hirsch played for the Boston Celtics for one season and scored 19 points. On the collegiate level, he played for Brooklyn College from 1941 to 1943. His one year with the Celtics was the first year of the organization's existence.
2. Earl Boykins
Height: 5 feet, 5 inches
Date of Birth: June 2, 1976
Teams: 1999 New Jersey Nets, 1999 and 2000 Cleveland Cavaliers, 1999 Orlando Magic, 2000-2002 Los Angeles Clippers, 2002-2003 Golden State Warriors, 2003-2007 Denver Nuggets, 2007-2008 Milwaukee Bucks, 2008 Charlotte Bobcats, 2009-2010 Washington Wizards, 2010-2011 Milwaukee Bucks, 2012 Houston Rockets
"People aren't used to seeing a normal-sized guy playing in the NBA," Boykins told Sports Illustrated. As the second shortest player in the league's history, Boykins doesn't see his height as a hinderance. He went undrafted after college and has signed short-term contracts with several teams. Boykins has scored more than 5,000 points during his NBA career, averaging 8.9 per game. Boykins won the Frances Pomeroy Naismith Award in 1998.
1. Tyrone "Muggsy" Bogues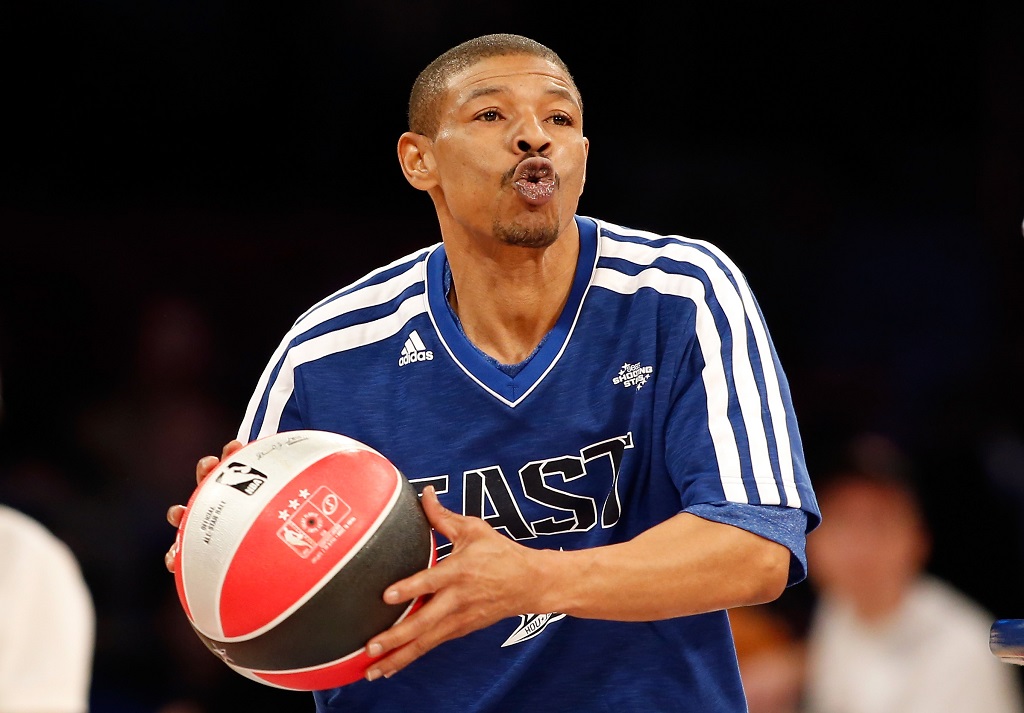 Height: 5 feet, 3 inches
Date of birth: January 9, 1965
Teams: 1987-1988 Washington Bullets, 1988-1997 Charlotte Hornets, 1997-1999 Golden State Warriors, 1999-2001 Toronto Raptors
The Washington Bullets took Bogues as a first-round draft pick. He averaged more than 7 points and assists per game, scoring a total of 6,858 points in the NBA. Bogues was also on the U.S. National team when they won the world championship in Spain in 1987. Bogues now coaches the United Faith Christian Academy Basketball team.
Don't Miss: Is Boeing's 777X On the Verge of Leaving Washington State?