Dustin Poirier Is the Wholesome UFC Champion the MMA World Needs Right Now
The early days of the UFC have become notorious for being, essentially, the wild west when it comes to things like rules and regulations. While that has changed for the better, some habits die hard. Here's a look at why many fans think Dustin Poirier is the wholesome UFC champ who can combat the rougher elements of the sport and its fighters.
Some crimes are a marketing opportunity for the UFC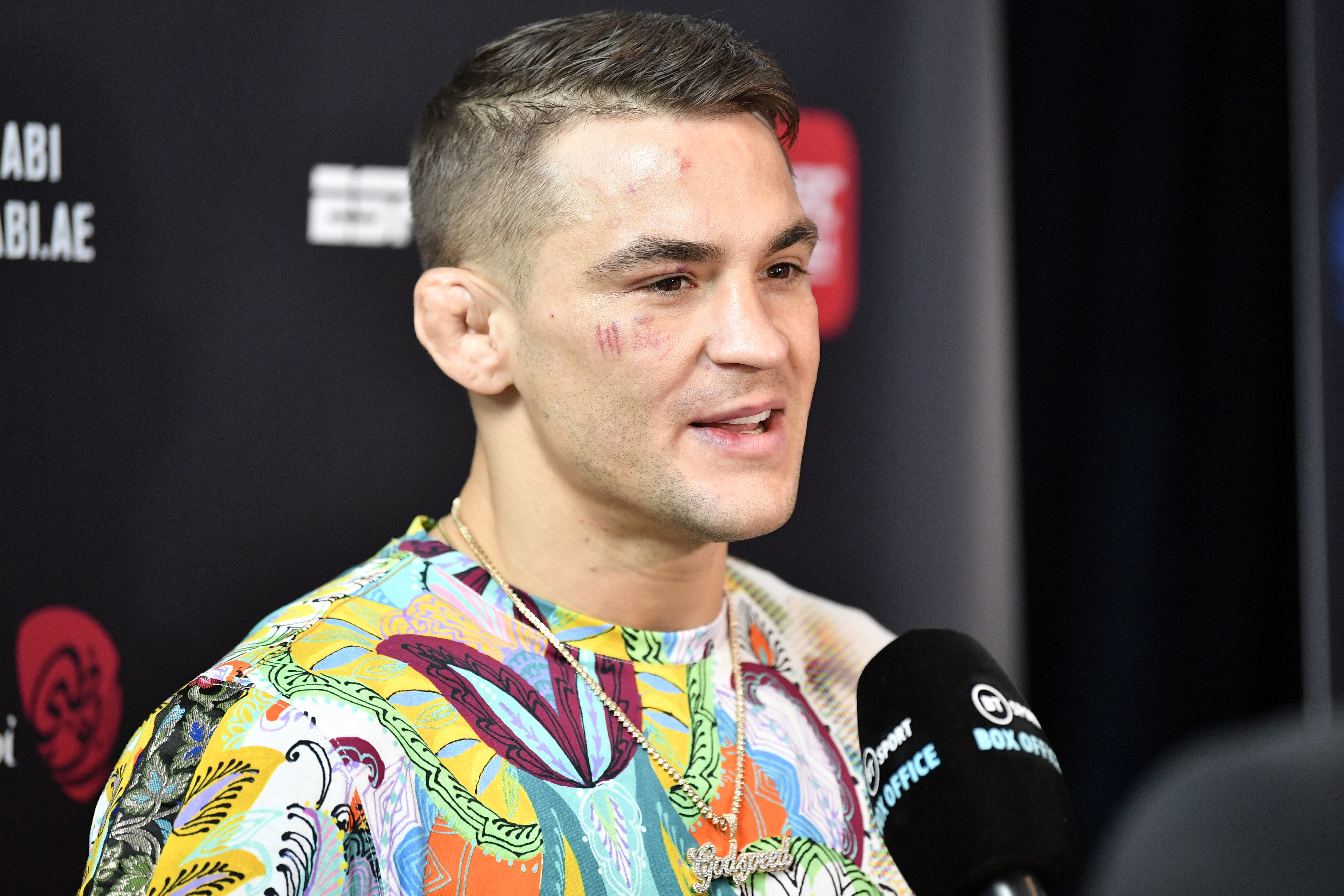 RELATED: If Dustin Poirier and the UFC Don't Work Out, He's Got Something Else in Mind
At the end of the day, the UFC is more of a business than a sport, and like any other business, most decisions ultimately come down to money. There aren't any hard and fast rules about this, but it's become increasingly clear that popular fighters can get away with committing crimes, while less popular fighters will probably get fired from the UFC. 
Indeed, for some popular fighters, their criminal conduct may even become a part of the marketing campaign that the UFC produces. The best example of this has to be Conor McGregor, who's been embroiled in plenty of crimes and controversies. One of the more notorious incidents was when he and his friends assaulted a bus that was carrying some UFC fighters.
One of those fighters was Khabib Nurmagomedov, and it was clear that McGregor and his friends were targeting Nurmagomedov. McGregor was arrested for this crime, but after he was released, the UFC decided to use footage from this incident to promote the fight between McGregor and Nurmagomedov.
The UFC needs more wholesome fighters
RELATED: Robert Whittaker Just Issued a Hilarious Warning to the UFC's Middleweight Division
McGregor isn't the only example of fighters behaving badly though, and frankly, that list is simply too long to comfortably read. A few other examples include the likes of Jon Jones, B.J. Penn, and Mike Perry, just to name a few. To be fair, athletes in other sports certainly engage in bad behavior as well, but the difference between the UFC and those sports is that the UFC doesn't seem to have that many wholesome athletes.
Many UFC fighters grew up fighting on the streets, so it isn't surprising that there aren't that many kind and nice fighters. That being said, there are definitely a few fighters who break the stereotype that so many fighters seem to embody.
For example, Robert Whittaker is a former champ who many consider to be one of the nicest guys in the UFC. Stephen Thompson, a highly-ranked welterweight, is also often considered to be too wholesome of a man. And of course, there's Poirier, who may become the next wholesome champ in the UFC.
Why Dustin Poirier is such a nice guy
Like many of the other nice guys in the UFC, Poirier not only seems like a kind person, but he also puts his money where his mouth is and he actually helps out where he can. He and his wife, Jolie, started The Good Fight Foundation, and it's a charity that helps them give back to his hometown of Lafayette, Louisiana.
Indeed, one of the stipulations for Poirier's fight against McGregor at UFC 257 was that McGregor would have to donate $500,000 to The Good Fight Foundation, and that's exactly what happened. On top of that, largely due to broadcasting issues, many UFC fans got refunds for UFC 257. Some fans, just to show how much they appreciate Poirier, decided to donate the money they got back to Poirier's charity.
Giving back to his community isn't the only reason that fans love Poirier, though. Like one fan on Reddit said, "If you know Poirier, you know he's grown up poor, in and out of juvie, bad circles, this guy not only turned his life around, but his character is so admirable and spotless. Well deserved victory to a well deserved man." Another fan simply wrote, "A great father. Husband. Fighter. Entertainer. Giving back to the world."