A 1994 Commercial Eerily Predicted Troy Aikman's Eventual Concussion Problems
Troy Aikman took full advantage of the Dallas Cowboys' reputation as "America's Team."
Aikman, the Cowboys' star quarterback in the 1990s, was everywhere when the team was relevant. He appeared on talk shows, acted a bit, and even had his own video game.
Neither Aikman nor the Dallas Cowboys, though, could have believed a 1994 commercial predicted his eventual concussion problems. This seriously happened.
Troy Aikman is arguably the best quarterback in Cowboys history
Considering Troy Aikman opened his career with an 0-11 record, it's hard to believe how things turned out. After that ugly rookie season, the former No. 1 overall pick grew into one of the NFL's best quarterbacks.
Although Aikman made the Pro Bowl every year from 1991 to 1996, he wasn't a record-setting gunslinger. Aikman won games as a game manager, much like Alex Smith has done, and it paid off for the Cowboys.
The trio of Aikman, running back Emmitt Smith, and standout receiver Michael Irvin led the Cowboys to three Super Bowl titles in the 1990s. All three earned Hall of Fame enshrinement after they retired.
Aikman retired with a 94-71 record and having completed 61.5% of his passes for nearly 33,000 yards, 165 touchdowns, and 141 touchdowns. Those stats weren't the most impressive, but the three Super Bowl rings certainly were.
Aikman battled concussions at the end of his career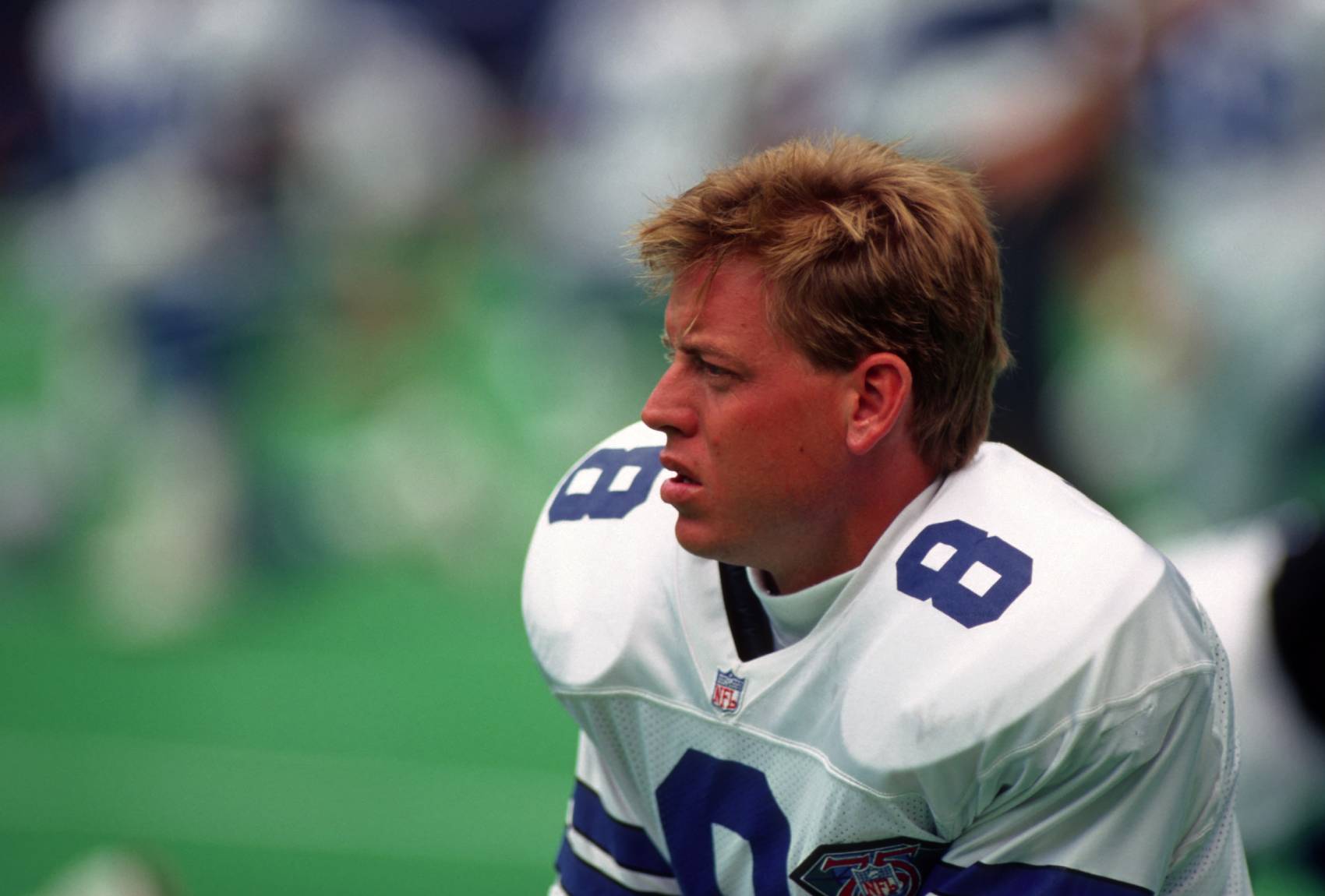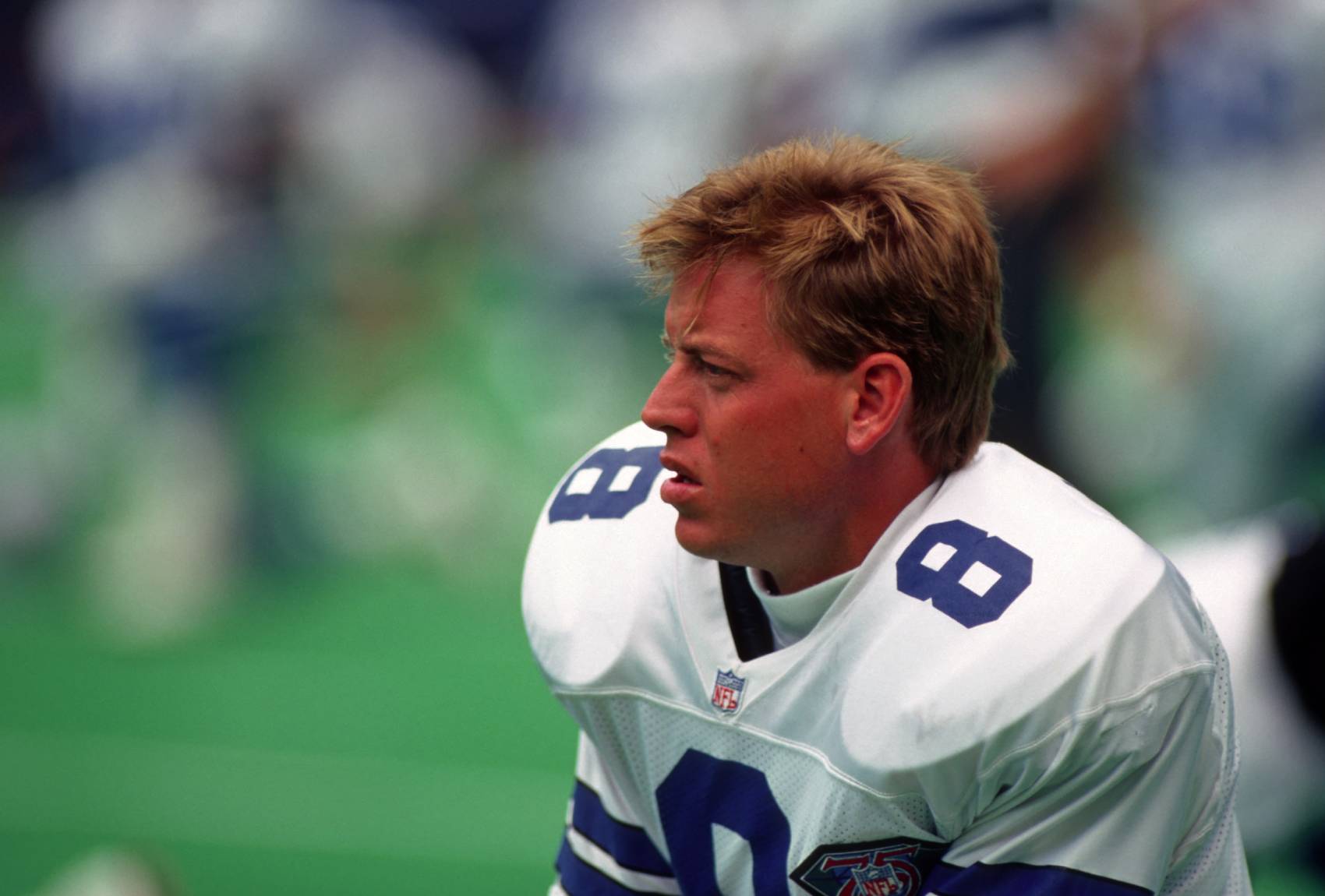 Troy Aikman won plenty of games, but he didn't escape his Cowboys career totally healthy.
In a 2015 interview with Sports Illustrated, Aikman said he believed he suffered between six and eight concussions during his 12 seasons.
He described two of those concussions as "severe." The final one partially led to his retirement in 2000.
Aikman admitted in 2013 that he retired more because of lingering back problems. He nearly made a comeback in 2003 with the Miami Dolphins, but the team didn't sign him; offensive coordinator Norv Turner, who worked with Aikman in Dallas, had pushed for Aikman's arrival.
A 1994 commercial eerily predicted Aikman's concussions
Before EA Sports ruled the football market with the Madden series, football fans had their choice of video games.
Take 1994, for example. A few months before EA Sports released Madden NFL 95, owners of the Super Nintendo Entertainment System — and later, the Sega Genesis and Atari Jaguar — could play Troy Aikman NFL Football.
The game had many of the expected features: exhibition mode, season, custom plays, etc.
What made Troy Aikman NFL Football so memorable in hindsight, though, was its commercial. Aikman plays himself, in full uniform, speaking gibberish when he's supposed to call out the plays.
The commercial's announcers remark they, as in the game's creators, stole Aikman's brain. In a way, the commercial's version of Aikman is suffering from a form of brain damage.
Of course, no one would have predicted Aikman would retire a few years later and partially cite his decision on concussions and brain trauma.
Still, it's a strange commercial to look back on knowing that result. At least Aikman has avoided saying "hummina hummina" on the Fox broadcast.