A Famous Rapper Mentored Devonta Freeman Out of the Projects and Into the NFL
After showing excellence as a Falcons running back, Devonta Freeman fell out of favor in NFL circles. It's a story all too common for running backs; they're the most expendable of players on the field, often viewed as past their prime once they hit their late twenties. But an unfortunate injury to another player gave Freeman yet another shot at NFL glory.
Freeman's interesting story started long before the NFL. It begins in a housing project and involves a famous rapper who may surprise you. 
How Devonta Freeman met Luther Campbell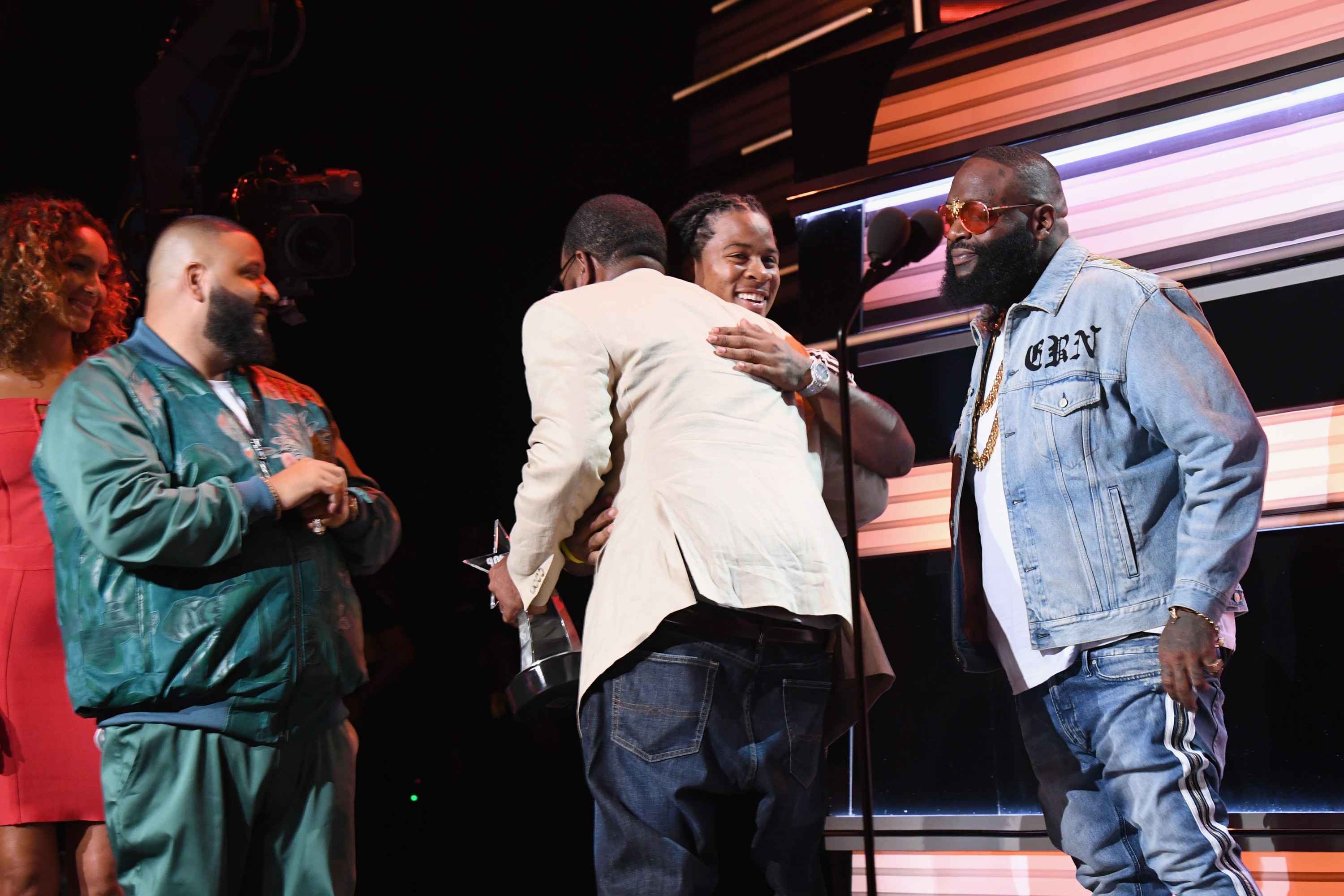 Before he was an NFL player, Freeman was just a kid growing up in the Liberal City housing projects of Miami. According to ESPN, it was there that he met rapper Luther Campbell at the age of 11. Freeman said that there was plenty of temptation for a poor kid to make money in less than reputable ways: 
"I had guys that tempted me, 'What do you think about selling this or selling that?' Some of it was tempting because we didn't have money back then. It was hard. But I was like, 'That's not the route I want to go down. That's not what I want to do. I want to make it to the NFL.' And I had that vision … I just stuck with it and tried to focus as much as I could."
Along with serving as a mentor for many young football recruits from the area, Campbell also had a big role in helping to shape the University of Miami football program. Freeman said that the two were almost instant friends: "It was just that instant bond … He took me in, and I accepted him automatically. It turned out phenomenal for both of us."
Who is Luther Campbell? 
According to AllMusic.com, Campbell is the founder of 2 Live Crew as well as the owner of his own label called Luke Records. During the late '80s and early '90s, Campbell and 2 Live Crew were a constant presence in the news. Jack Thompson, the attorney general in the state of Florida, led a crusade against the rapper for lyrics he along with many others deemed obscene. 
Despite Campbell's somewhat notorious reputation within the music world, he was an overwhelmingly positive figure to Miami youths. Freeman was just one of the many young men he served as a mentor for. Freeman was able to pay that gift forward, serving as something of a mentor to Dalvin Cook when he had the opportunity to do so. 
Luther Campbell and Devonta Freeman's friendship over the years
According to the ESPN piece, Campbell gave Freeman jobs at which he could make money in his early years. For example, he'd pay Freeman to wash one of his three vehicles. Campbell gave Freeman $50 a car and let him keep any stray cash he'd find on the floor of the cars.
More important than the jobs he gave Freeman was the lessons he imparted. He told Freeman he'd have to be the "man of the house" and always instilled a sense of responsibility in him the running back has kept to this day. When Freeman got to high school, he was one of multiple Miami area football players who Campbell took around to various high profile football camps. 
The two were so close that when he reached the NFL, Campbell's wife Kristin became Freeman's agent — though she dropped him after his release from the Falcons. In spite of this,  it's clear that Freeman and Campbell have an inseparable bond. Freeman was able to overcome massive odds against him to make it to the NFL. Without a doubt, he did it in large part thanks to the mentorship and guidance of Campbell.