A Fight in High School Caused Randy Moss to Lose His Scholarship to Notre Dame
Randy Moss is one of the greatest wide receivers of the 21st century. But this doesn't mean it was smooth sailing on his way to the NFL. Before he even stepped foot on a football field in college, a teenage Moss was already getting attention for all the wrong reasons. Thankfully, this did not stop him from working toward his goal. But the story shows just how easily the world can crumble for young athletes with dreams of stardom.
The fight that changed it all for Randy Moss
Moss a heavily sought-after wide receiver in 1995. His speed combined with his ability to catch a football made him gold for colleges seeking to improve. While seemingly every school expressed interest in his services, Moss was mainly focused on Florida, Tennessee, and Notre Dame. 
The Fighting Irish, in particular, called out his name. His desire to go there became so intense that Moss dreamed about it. "I had a dream that [Notre Dame head coach] Lou Holtz called me," Moss said, according to the Wall Street Journal. "I woke up with a smile on my face from ear-to-ear.  I'm sitting there like, 'Oh man, that was just a dream!'"
Eventually, the call became a reality. Moss signed a letter of intent with the Fighting Irish. Not long after, in an incident eerily similar to Allen Iverson's at the same time, Moss got into an altercation that led to a guilty plea for battery and a 30-day suspended jail sentence. In the aftermath, Notre Dame revoked his scholarship. 
To make things worse, Moss joined the Florida State football program and was quickly released after testing positive for marijuana while on probation. This resulted in an extra 60 days in jail. 
Moss takes the NFL field 
Eventually, Moss got a second chance at Marshall University in Huntington, West Virginia. While Marshall was not a football powerhouse, he shined during his year there. Moss completed 1,820 receiving yards for 26 TDs in his single year at Marshall. This was good enough to get him into the first round of the NFL Draft, where the Minnesota Vikings took him No. 21 overall. Then, a legend was born. 
For seven years, Moss served as the face of the Vikings franchise before spending the latter half of his career across the NFL from Oakland to New England. He briefly retired after a 2010 season that saw him play for three separate teams, including a brief return to Minnesota. After a single-year comeback with the San Francisco 49ers in 2012, Moss retired for good. He had 15,292 receiving yards and 156 touchdowns on his career. 
Despite getting in the good graces with much of the public, Moss had other incidents sprinkled throughout his career. 
Moss's missteps in the NFL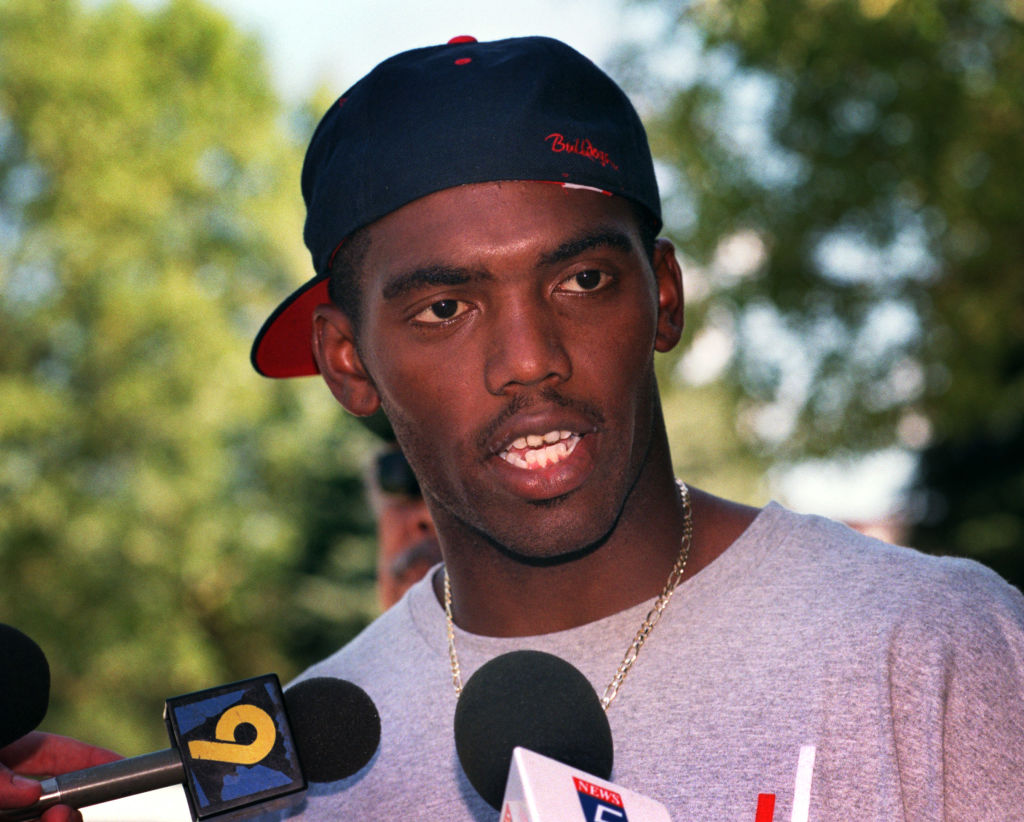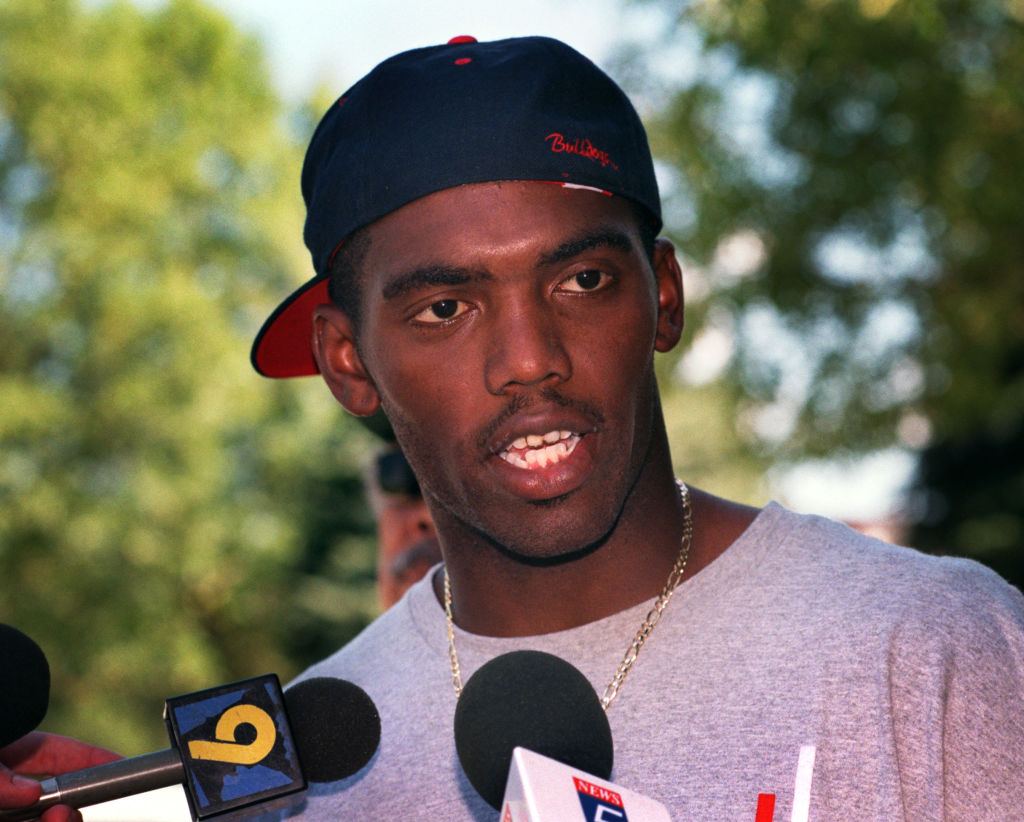 Moss had a propensity for getting in trouble during the early years of his NFL career. In 2000, he received $50,000 in combined fines for squirting an official and touching another official. Then, in 2001, he was fined $15,000 by the Vikings and ordered to attend anger management after berating a corporate sponsor on the team's bus. The same year, he bumped a traffic control officer with his car and had to pay a $1,200 fine. 
Fights with other teams, excessive end-zone celebrations mimicking pulling down his pants, leaving games early, and persistent marijuana use peppered the early years of his career, but Moss eventually overcame his reputation to become a well-respected NFL player.
His first season in New England was one of the greatest in history, even if 18-0 the team eventually fell in the Super Bowl. It just goes to show that someone's book is never fully written by the effect of their past mistakes.