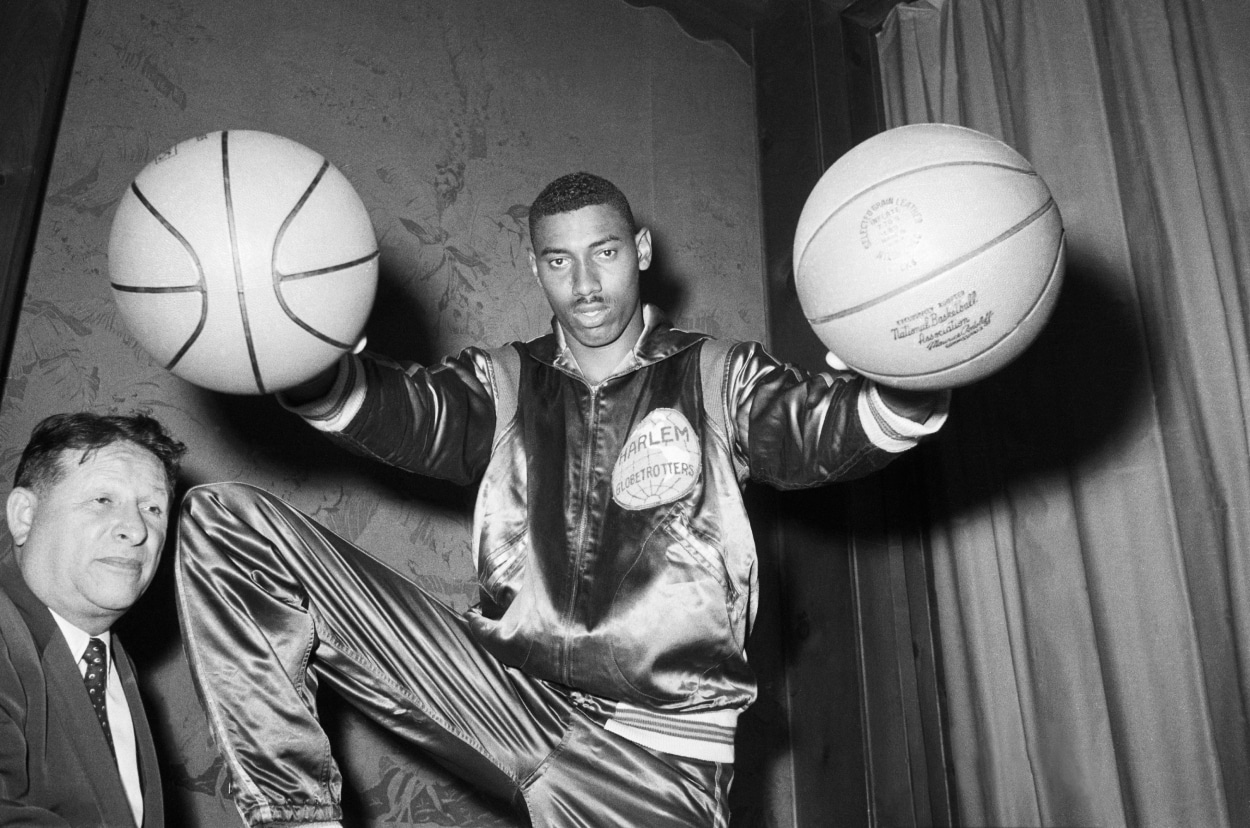 A Frustrated Wilt Chamberlain Took a Mid-Game Swing at Tom Heinsohn, Who Got the Last Laugh
No NBA player could ever match Wilt Chamberlain in the statistics department.
There's nobody in NBA history who could put up numbers like Wilt Chamberlain. Michael Jordan, LeBron James, and Kareem Abdul-Jabbar weren't even close to Chamberlain when it came to stuffing the stat sheet. Boston Celtics legend Bill Russell had plenty of battles with Chamberlain and often used mind games when competing against him.
Russell wasn't the only Celtics player to use that tactic. Hall of Famer Tom Heinsohn also played some mind games with the Hall of Fame center, especially after Chamberlain took a swing at Heinsohn during a game.
Wilt Chamberlain is the king of stats but only won two titles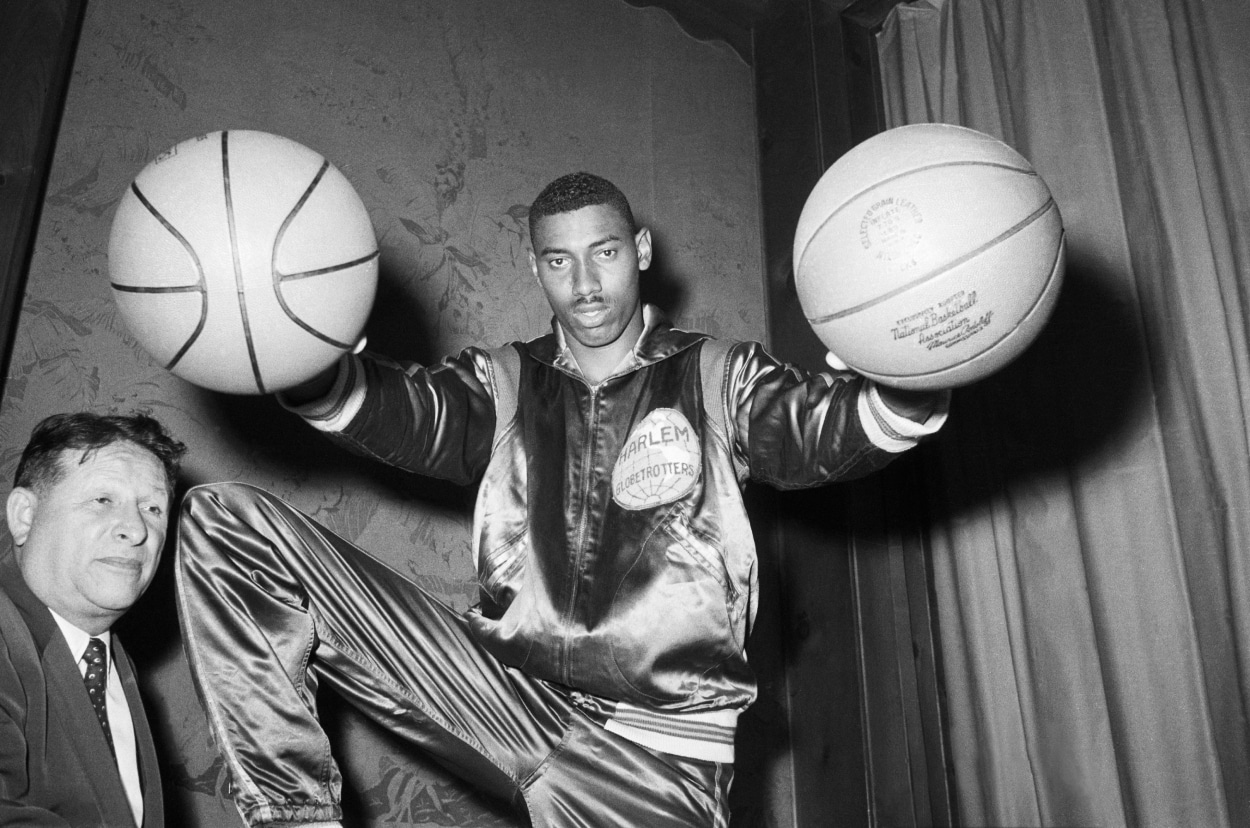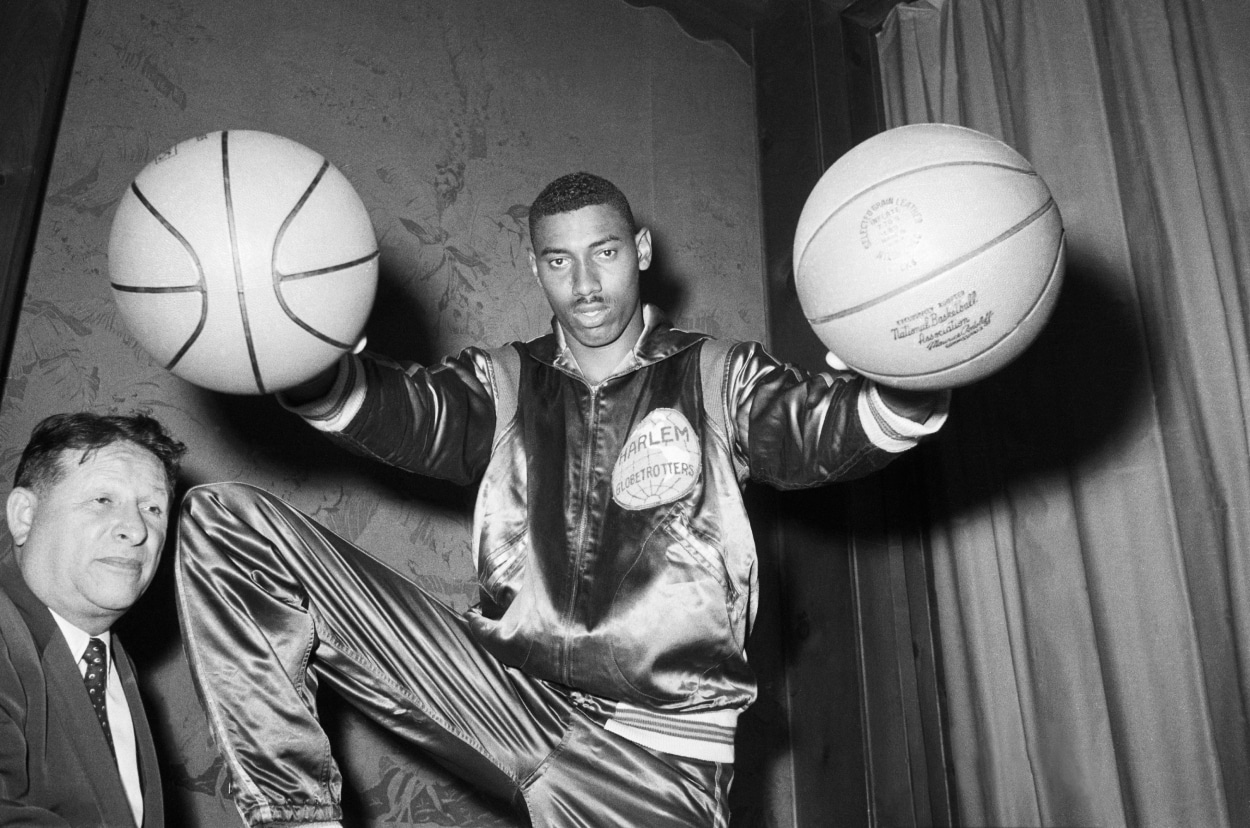 If Fantasy Basketball were around during the Chamberlain days, there's no doubt "Wilt the Stilt" would be the consensus No. 1 pick. For the first four years of his NBA career, Chamberlain led the league in both scoring and rebounding. As a rookie, he averaged 37.6 points and 27.0 rebounds.
His streak of leading the league in scoring reached seven seasons, highlighted by the 1961-62 season with the Philadelphia Warriors when he put up 50.4 points per game while averaging a league-high 48.5 minutes. How can someone average 48.5 minutes when an NBA game is only 48 minutes, you ask?
Chamberlain played all but 8:33 of the entire season. He never fouled out of a game. Seven games that year went into overtime, accounting for the extra half-minute of his average per game. One game went into double overtime and another went three overtimes. Chamberlain led the league in rebounding 11 times. He was All-NBA 10 times and a four-time champion. Despite all the individual accolades, he finished with just two championships.
Chamberlain had the reputation of getting lazy on the court, and the Celtics, led by Bill Russell and Tom Heinsohn, always found a way to take advantage.
"Wilt was a force to be reckoned with, and he took an immediate dislike to me during his rookie year in the league," Heinsohn once told Michael D. McClellan of Celtic Nation. "He ripped off my jersey during one game in which we had a little altercation. We had a little play that we used to help us beat Philadelphia all the time because Wilt got a little lazy at times."
Chamberlain took a swing at Heinsohn during a game and got the worst of it
Heinsohn, who died in November 2020, told McClellan that the Celtics would often catch Chamberlain napping, especially at the free-throw line. He said after a made foul shot, Bob Cousy would inbound the ball quickly to Russell, who would easily outrun Chamberlain down the court for an uncontested layup. Chamberlain eventually caught on, so the Celtics changed things up. This time, they'd have Heinsohn set a pick on Chamberlain to allow Russell a head start in getting down the court.
"So, for five games, I've gotta go and get in front of Wilt Chamberlain on every free throw," Heinsohn said. "Finally, he gets wise to what I'm doing. And he says, 'You do that one more time and I'm going to knock you on your ass.'  So, you know, you never back down.  I looked him in the eye and I said, 'Bring your lunch.' 
"So, they made the free throw, and I went over there, blocked him. I set a pick on him, and sure enough, he knocked me on my ass. I went all the way out to half court. Whereupon he comes running down the floor, winds up, and he's punching me as I'm getting up to my knee. I'm looking at this fist coming at me, and all of a sudden Tom Gola walks in between us. And he hits Gola off of the back of the head, and Wilt breaks his hand."
Heinsohn wasn't done.
"The next game is up in Boston," Heinsohn said. "The ball gets by Russell and Wilt turns to the basket. I'm the guy coming over to help. I try to punch the ball out of his hand. Instead, I punch him on the broken hand. He looks at me, and he's going to kill me. 
"I said to myself, 'If I play chicken with this guy right now, he's going to own me.'  So he got to the foul line, and he kept looking at me. He was giving me a stare down. I kept looking him right in the eye. I put my hands on my hips and I just kept staring at him.  Finally, he said out loud to himself, 'This guy's crazy.'  And he took the free throws and I never had another moment of trouble with Wilt."