A LaMelo Ball Trading Card Is Worth $100,000 Before He Even Plays in the NBA
While there have been many dynasties in NBA history, there's never been a story quite like LaVar Ball's sons. From an early age, Ball put all of his kids on the map. With his youngest son, LaMelo, going third in the 2020 draft, two of his three sons entered the league as lottery picks (middle son LiAngelo is currently signed with the Pistons). However, in LaMelo's case, LaVar might finally have his cash cow. 
Big Ballers
RELATED: LaVar Ball Laughingly Likens His Son LaMelo to Michael Jordan
Starting with Lonzo, he started making waves at Chino Hills thanks mainly to his father's ability to sell the brand early on, as Complex details. The Ball family has become something of a basketball dynasty. While LaVar, who briefly played pro football in the mid-'90s, has no connections to the NBA, he's made himself a cross between a standard NBA father and a wrestling promoter.
LaVar's original vision for his sons was ambitious. Not only did he want them all to go early in their respective NBA drafts, but he also wanted them all to go to the Los Angeles Lakers and play together as the faces of the franchise. This fell through when Lonzo was traded from the Lakers, and LiAngelo briefly burnt his bridge thanks to his conduct leading up to a UCLA game in China.
That didn't stop LaVar from looking higher. Yes, there were infamous failures like Big Baller Brand and his initial Lakers pipe dream, but that didn't stop him. He pulled LiAngelo and LaMelo out of college eligibility and forged his path. While a million debates could be had about his methodology, all three sons are currently on NBA rosters.
Forging the Ball family dynasty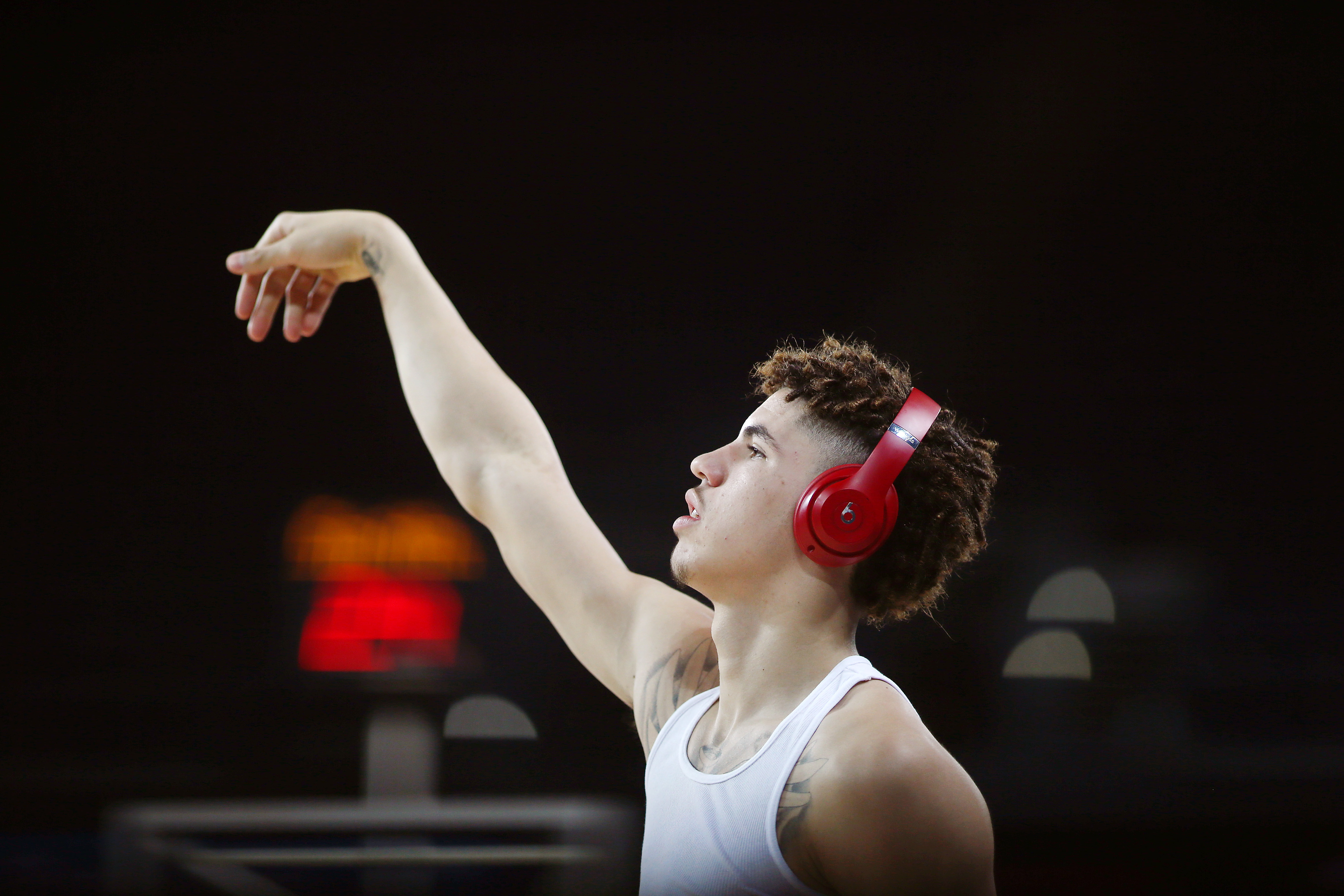 RELATED: Did LaVar Ball Ever Play in the NBA?
The newest addition to the NBA's Ball dynasty, LiAngelo, has all the makings of being the best of the bunch. Lonzo is a valuable guard for the Pelicans, although he's playing third fiddle next to two bigger stars. LiAngelo spent last year in the G-League. LaMelo is going to a situation where he could become the team's star player if he proves his worth.
While he didn't take the typical path to the NBA, playing in the celebrated Australian league instead of the NCAA, he got the attention of scouts during just a handful of games in the Australian League. That, combined with other high-profile stints across the world, made some NBA scouts salivate. However, the impact of this doesn't just affect him on the basketball court. 
While LaMalo shows some promise with the Charlotte Hornets, he isn't this year's Zion Williamson or LeBron James. Despite that, memorabilia of his already has sky-high value. A basketball card of his proves his worth.
LaMelo Ball's trading card
The Ball family has become, in many ways, the NBA's first reality television family. While shows like Basketball Wives have been around for years, the Ball family operated on that Kardashian-like plane that felt different. As such, while LaMelo's talent might pale next to people like Zion Williamson and Ja Morant, his brand is already more valuable.
Morant and Williamson autographed Prizm Gold Auto cards sold for $8,000 and $12,000, reports SB Nation. In comparison, a ball bearing LaMelo's name and likeness sold for $20,000 on eBay. This is not to say Ball will either live up to or fall short of either of these other players. Instead, it shows the power of the brand LaVar built for his sons. 
Sports cards have seen a recent resurgence. If Ball can live up to the hype, that $20,000 card could reach northward of $100,000. Whether or not this happens, the LaMelo Ball basketball card shows just what kind of brand LaVar has built. Big Baller Brand may be a memory, but if LaMelo keeps it up, a bigger, more lucrative brand could rise from the ashes.