A Letter to the New York Jets From a Season Ticket Holder
Even when they win, it never hurts to keep a team honest.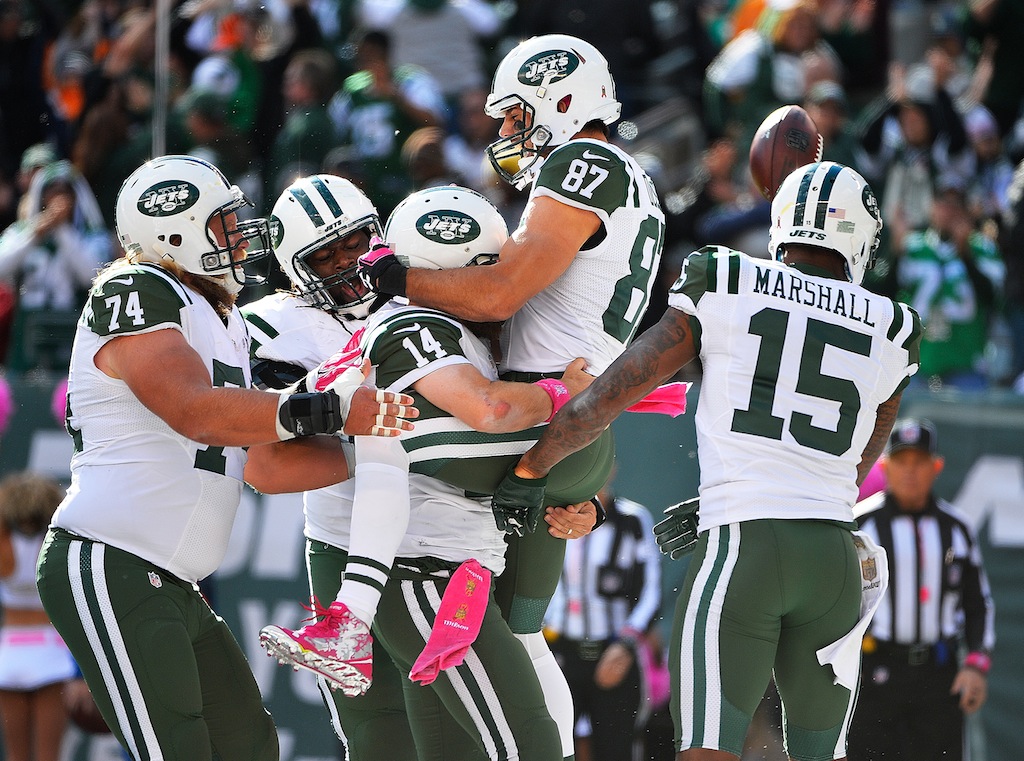 First off, nice win on Sunday. You guys made all of your fans, including me, happy. And you're over .500, which means now is as good a time as ever to pen this letter, which has been gestating since 2012. Every fan knows the dual mantra of "be patient" and "it's a process" that tempers our reactions to everything, both good and bad. Now, in anticipation of possibly the two biggest games of the year, I've cracked.
I was destined to be a New York Jets fan ever since I was born. I've been going to Jet games since I was six years old, unaware of the misery that was ahead. In that time I've witnessed 12 quarterbacks, four head coaches, and five general managers obtain and lose gainful employment with New York's other team. As you might imagine, there has been a lot of talk in the interim about rebuilding and changing the "culture of the team."
There's been some good, but mostly a lot of bad throughout the last 14 years. As a lucky fan at the "win and get in" game against the Cincinnati Bengals in 2009, I watched in-person as rookie head coach Rex Ryan and rookie quarterback Mark "Sanchize" Sanchez took the "same old Jets" to the AFC Championship game. At the time, the team had a whole lot of promise, and everything looked like it would finally turn around. Instead, we took one step forward, and 10 steps back.
We endured the tragedy that is Sanchez under center, and a Thanksgiving ruined by the Butt Fumble in 2012. Many of us stuck with Ryan till the very end, even when we knew he needed to go. We really did give Vernon Gholston, Vlad Ducasse, Stephen Hill, and Quinton Coples a chance, and some fans still hold out hope that Dee Milliner can contribute at some point if he can ever stay healthy for two consecutive weeks. Not knowing much at the time, I thought Mike Tannenbaum was the George Steinbrenner of football. And I was all for the draft pick of Geno Smith.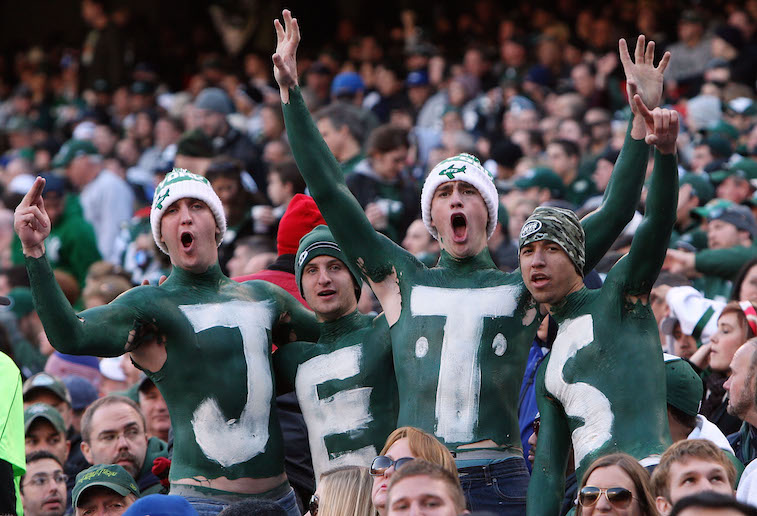 To be clear: We're not going anywhere, but Jets fans need you guys to show us something to stave off the Monday morning bombardment — particularly those of us that, say, live 20 minutes from Gillette Stadium or in the heart of some other hostile territory. All we need from you is a reason to say something positive.
Most of us felt pretty good entering this season; even if our expectations were low, we just wanted the team to be competitive. When you guys played lights out for the first five games of the season, starting with a 4-1 record, my expectations transformed. You gave me hope — something I haven't experienced in years. Heading into the rivalry game against the Patriots, I had a great feeling about this football team. I do not necessarily feel that way now.
Sunday's win against the Miami Dolphins was huge. You guys played extremely well and deserved to win. Next week's game against the New York Giants will be just as big. Heading into the Tennessee Titans game at 7-5 with four games to play is not a bad situation to be in. But that's easier said than done.
There, I think I've gotten about everything I needed to say off my chest. We'll all be there on Sunday. Make us proud, and good luck.