A Media-Related Misunderstanding Sped up Emmitt Smith's Departure From Dallas
Emmitt Smith joined the long line of NFL legends who finished their careers elsewhere than their original team.
Things didn't have to be that way, though. Smith loved his time in Dallas and is among the greatest players in Cowboys history.
If not for a media-related misunderstanding between Smith and head coach Dave Campo, Smith may have retired with the Cowboys instead of in Arizona.
Emmitt Smith is a Dallas Cowboys legend
The 17th overall pick in 1990, Emmitt Smith became one of the greatest running backs in league history.
Smith's 18,355 rushing yards and 164 rushing touchdowns remain the most in NFL history entering the 2020 season.
He made eight Pro Bowls and earned four First-team All-Pro nods in 15 seasons. Smith won the 1993 NFL MVP when he totaled 1,486 yards and nine touchdowns in 14 games.
Smith earned induction into the Pro Football Hall of Fame in 2010. The legendary running back joined several former Cowboys teammates, including quarterback Troy Aikman and receiver Michael Irvin.
Head coach Jimmy Johnson will join the trio later this year.
Smith feuded with coach Dave Campo over an innocent comment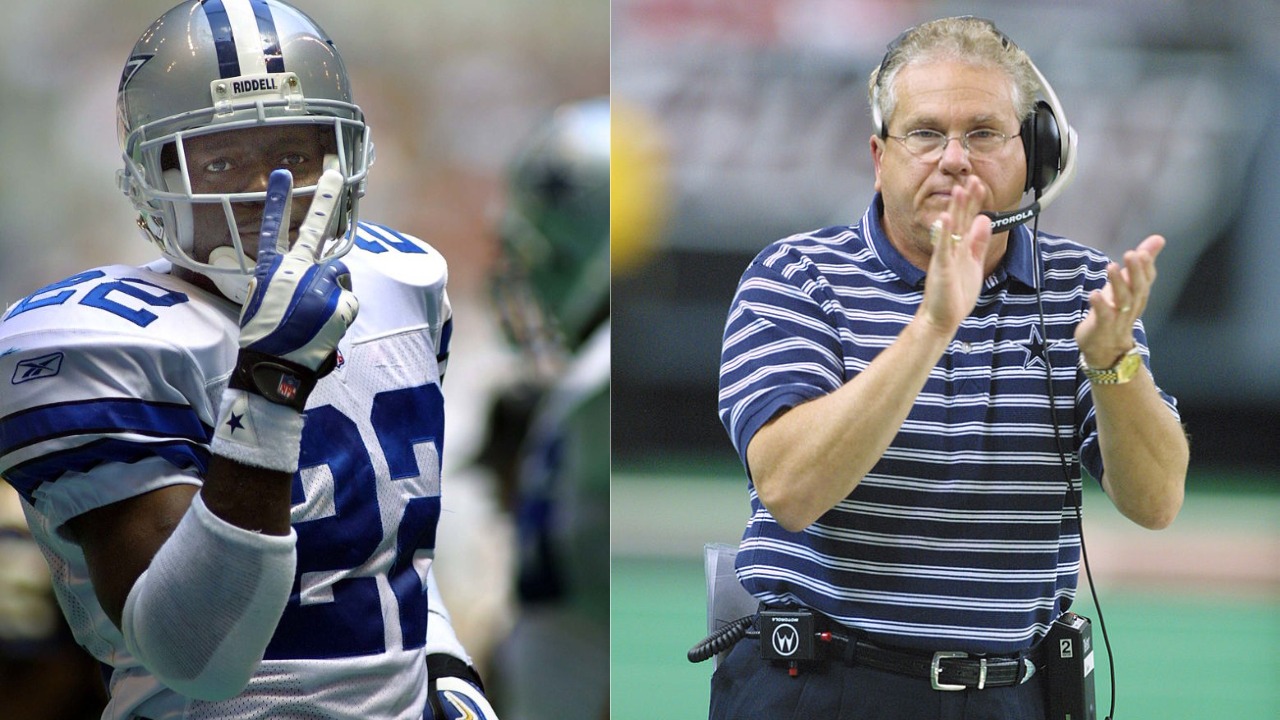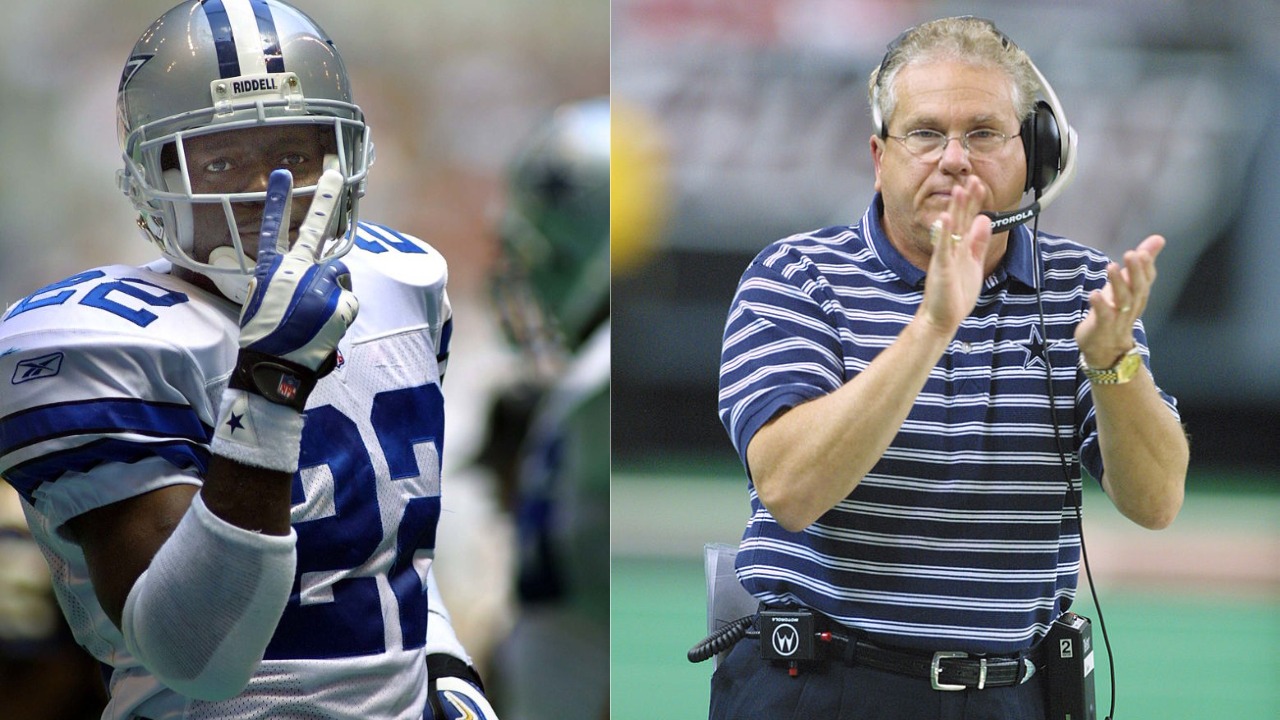 By 2001, Emmitt Smith was one of the few Cowboys left from the glory years.
Troy Aikman had joined the broadcast booth and Michael Irvin was a few years from doing the same. Jimmy Johnson had finally coached his last NFL game.
Smith was the veteran leader and the player that media members went to when they needed commentary on the Cowboys' losses.
The second role infuriated then-Cowboys coach Dave Campo, but for the wrong reason. In his 2004 book, When the Tuna Went Down to Texas, longtime Texas columnist Mike Shropshire recalled a feud between Campo and Smith.
Reporters approached Smith after a game and asked about Anthony Wright, the Cowboys backup quarterback who'd been pressed into action that day.
One reporter asked Smith, point blank, "Does Anthony Wright deserve to make another start?" Smith, according to Shropshire, responded affirmatively "out of polite deference" to Wright.
Campo didn't know the full context behind Smith's quote, nor the tone he used, and openly called out his running back.
According to The Oklahoman, Campo addressed the situation days after Smith's comments.
"Players have opinions on things, and I don't have a problem with those things," Campo said. "We are looking at the big picture.

The feud eventually led to Campo and Smith's departures
Neither Dave Campo nor Emmitt Smith was long for Dallas after the public spat.
Campo remained the Cowboys' coach through the end of the 2002 season. Dallas owner Jerry Jones fired Campo after a third straight 5-11 season.
Campo's replacement, Bill Parcells, released Smith in February 2003. Smith signed with the Arizona Cardinals and spent his final two years in the desert.
The bad blood didn't last, though. Campo returned to Dallas as an assistant coach in 2008 and served as the Cowboys' secondary coach through 2011.
Emmitt Smith was inducted into the Cowboys' Ring of Honor in 2005.
The lesson for everyone here was context. Smith didn't mean to undermine Campo, and Campo could have asked Smith what he meant before he made the comments a public issue.