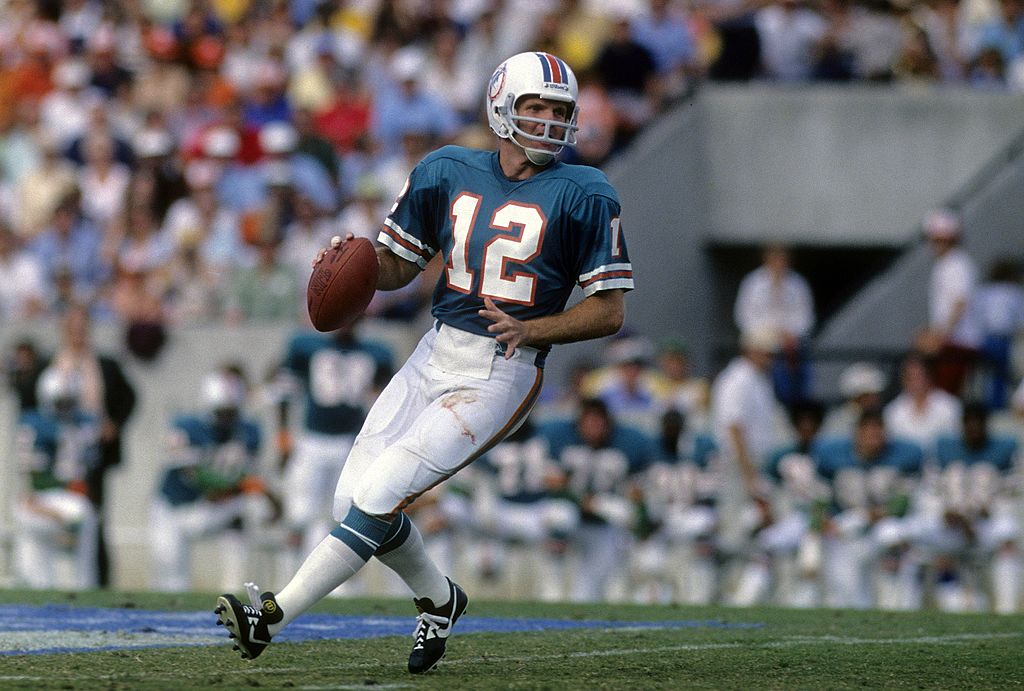 A NASCAR Remark Almost Destroyed Dolphins Legend Bob Griese's Reputation
Bob Griese is a Hall of Fame quarterback and popular broadcaster. An offensive remark relating to NASCAR almost destroyed his reputation.
Before Dan Marino established himself as the greatest player in Dolphins history, longtime Miami quarterback Bob Griese was among the prime candidates for that spot — and for good reason.
Bob Griese always had a reputation as a popular quarterback and, later, a broadcaster. But an offensive remark he made relating to NASCAR almost destroyed that reputation.
Bob Griese is one of the best players in Dolphins history
An early look at Bob Griese's stats doesn't tell the full story about how great a player he was. Griese played in a different time for quarterbacks and his numbers, especially with how many seasons he threw more interceptions than touchdowns, show that to be true.
Bob Griese went 92-56-3 in 14 NFL seasons, all of which came with the Miami Dolphins. He completed 56.2% of his passes for 25,092 yards, 192 touchdowns, and 172 interceptions.
An eight-time Pro Bowler, Griese won two Super Bowls with the Dolphins and opened the team's perfect 1972 season at quarterback.
Although Griese missed nine games with an injury, he returned in the playoffs and completed 8 of his 11 passes in Miami's Super Bowl victory.
Pro-Football-Reference's Approximate Value system measures Bob Griese was worth 139 AV. That is fourth in Dolphins history behind Marino (216), Jason Taylor (144), and Zach Thomas (142).
The fourth overall pick in 1967, Griese earned induction into the Pro Football Hall of Fame in 1990. Miami retired his No. 12 in 1985.
Griese went into broadcasting after he retired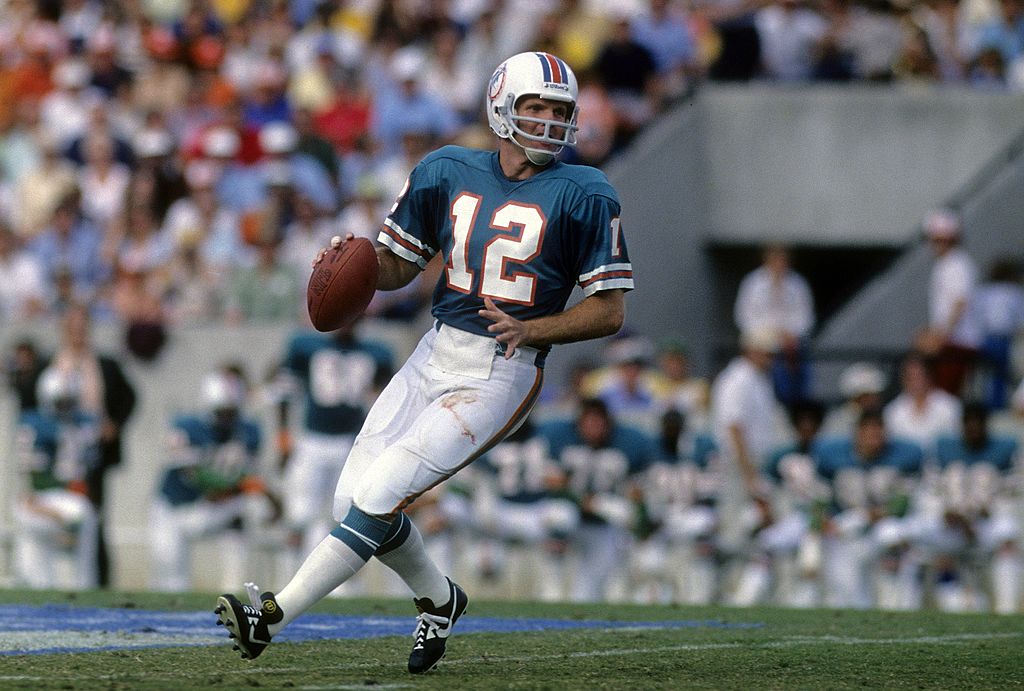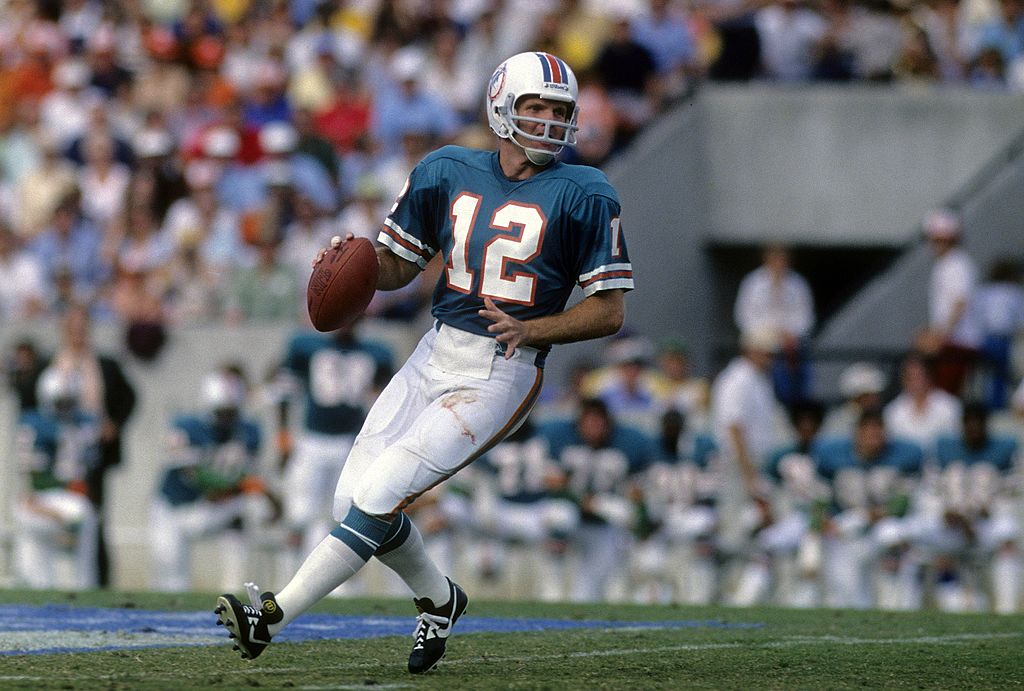 Bob Griese is not only a member of the Hall of Fame, but he is a longtime member of the "professional athletes who went into broadcasting" club.
In 1982, Griese joined NBC Sports as an NFL commentator. He stayed there until 1987, when he joined ABC Sports as a college football commentator.
For nearly 25 years, Griese called college football games for the ABC and ESPN families. When his son, Brian, played quarterback at Michigan, Bob Griese had an opportunity to announce his son's games.
That included the 1998 Rose Bowl, when Brian Griese led Michigan to an undefeated season and national title victory.
Bob Griese's career nearly ended after he made an offensive NASCAR comment
By 2009, Bob Griese was in the final years of a long broadcasting career. Yet, one off-color comment put him back in the spotlight and almost ruined his reputation.
During ESPN's broadcast of a Minnesota-Ohio State game Saturday, the network showed NASCAR's current point leaders. Analyst Chris Spielman asked where Juan Pablo Montoya, a Colombian racer, was on the leaderboard.
Griese jokingly replied Montoya was "out having a taco." He apologized for the remark later in the broadcast.
ESPN suspended Griese for one week. Montoya, to his credit, said a day later that he'd never heard of Griese.
"I never paid attention to the comment, and as I said, I didn't really care. If they wanted to suspend him for what he did, it's their problem, not NASCAR or myself. I was good with [the remark]."
Had Bob Griese made that joke today, he may not have returned to the airwaves. Late-2009 was a far different time, though, and Griese continued calling games until he retired in 2011.