A Pair of Struggling NBA Franchises Have Unexpectedly Entered the Damian Lillard Sweepstakes
Contenders would likely love to trade for a star such as Damian Lillard. Even non-contending teams appear to be interested in acquiring the Portland Trail Blazers point guard.
Lillard's future with the Blazers has been a frequent topic of discussion this summer. Hall of Famer Reggie Miller suggested some of his recent comments point to Dame putting the ball in Portland's court and alluding to the need for significant change this offseason.
It remains to be seen whether the Trail Blazers will ultimately make Lillard available. Regardless, he already appears to have an endless number of interested suitors.
Damian Lillard has yet to formally request a trade
Rumors about Lillard's discontent ran rampant last week.
Reports surfaced early on Friday detailing Lillard's plan to ask for a trade. However, Lillard himself eventually refuted the notion he was asking for a trade, though he said during an interview with Chris Haynes of Yahoo Sports the organization as a whole has to "do better" to win.
The Trail Blazers are not about to move Lillard. They might not have an interest in dealing him even if he does ultimately request a trade.
The six-time All-Star is one of the best guards in the NBA. Lillard averaged 28.8 points, 7.5 assists, and 4.2 rebounds this past season, shooting over 45% from the field and close to 40% from beyond the arc. He was named second-team All-NBA, the sixth All-NBA selection of his career. Plus, he is still in his prime.
Lillard only just turned 31 years old and will be entering the first year of a supermax extension he signed with Portland back in 2019. The Oakland native is a legitimate cornerstone for the franchise.
It's not impossible to envision the Trail Blazers being put in an impossible position if Lillard wants out. That time has not come … yet.
The Sacramento Kings and Houston Rockets are interested in trading for Lillard
Should Lillard request a trade, he'll undoubtedly want to head to a contender. Then again, there's no real guarantee the Trail Blazers would indulge that request, which could open the door for other teams hoping to make a splash.
Two such teams that might be eager to make a big move are the Sacramento Kings and Houston Rockets.
Kevin O'Connor of The Ringer reported the Kings and Rockets are among the "most aggressive suitors" for Lillard. This seems like a bit of a surprise given the state of each franchise.
The Kings have not made the playoffs since 2006 and lack star power outside of point guard De'Aaron Fox. Meanwhile, the Rockets had the worst record in the NBA this past season and are desperately scrambling to build back up after trading James Harden.
Moreover, does either team really have the assets to make a suitable offer for Lillard?
How the Kings and Rockets might construct offers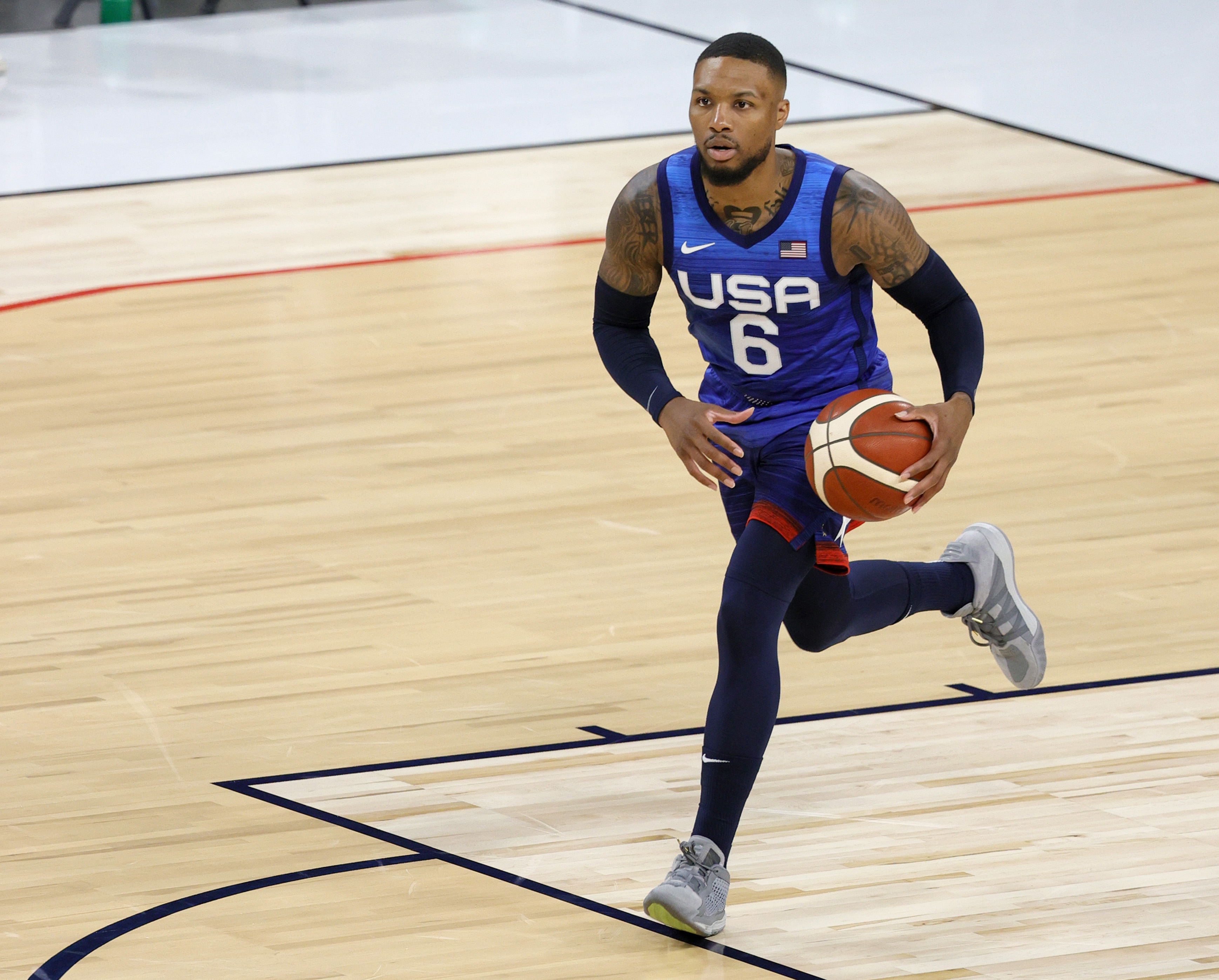 Executives told O'Connor a return in a hypothetical Damian Lillard trade would be similar to what the Rockets obtained for Harden, if not even greater. That, plus the money left on Lillard's deal, might make it challenging for Sacramento and Houston to pull off a deal.
The Kings could move Buddy Hield and 2020 first-round pick Tyrese Haliburton to Portland along with some draft capital, possibly including the No. 9 pick in the 2021 NBA Draft. However, would Sacramento really want to give up Haliburton after the promise he showed in his rookie season? The Kings could instead try to include Harrison Barnes in a deal, though there's no telling whether the Trail Blazers would have any interest in his contract.
It might be even more difficult for the Rockets to make a trade happen. The financials are almost impossible without moving John Wall, and it's hard to envision Portland being overly enthusiastic about acquiring him. That would seem to necessitate the Rockets sending the Trail Blazers a slew of draft picks.
O'Connor noted the Trail Blazers currently do not have any intention of trading Lillard. Still, it's interesting to wonder whether the Kings or Rockets have what it takes to be legitimate threats to nab the star point guard if he becomes available.
Stats courtesy of Basketball Reference.