A Prison Inmate Once Sued the NFL for $88 Billion After a Dallas Cowboys Loss
Football fans of all teams, from the Dallas Cowboys to the Jacksonville Jaguars, have been there. Everyone knows the feelings that come after a loss that, rightfully or not, feels like it had to do with the officials.
It goes without saying that Dallas Cowboys fans, much like owner Jerry Jones, are notoriously passionate. One fan, who was in prison, took that reputation to another level when he sued the NFL for nearly $90 billion after a Cowboys loss.
Dallas Cowboys fans are extremely enthusiastic, to say the least
The memes and jokes about Dallas Cowboys fans' passion exist for a reason. Generations of Cowboys loyalists have been there from Tom Landry's hat and coat to Dez Bryant throwing up the X in seasons that seemingly always ended with an 8-8 record.
Cowboys fans, as crazy as they can get, are truly dedicated to their team. Although Dallas hasn't won a Super Bowl in nearly 30 years, Jerry World is sold out every week and the Cowboys are worth over $5 billion as of 2020.
Expectations are rightfully high for the Cowboys' 2020 season. Dallas replaced longtime head coach Jason Garrett with former Packers head coach Mike McCarthy.
Star quarterback Dak Prescott, running back Ezekiel Elliott, and wide receiver Amari Cooper have formed one of the NFL's top trios. Dallas also has several intriguing defensive players and needs to move past a frustrating 2019 season.
One Dallas Cowboys fan suffered severe heartbreak from a playoff loss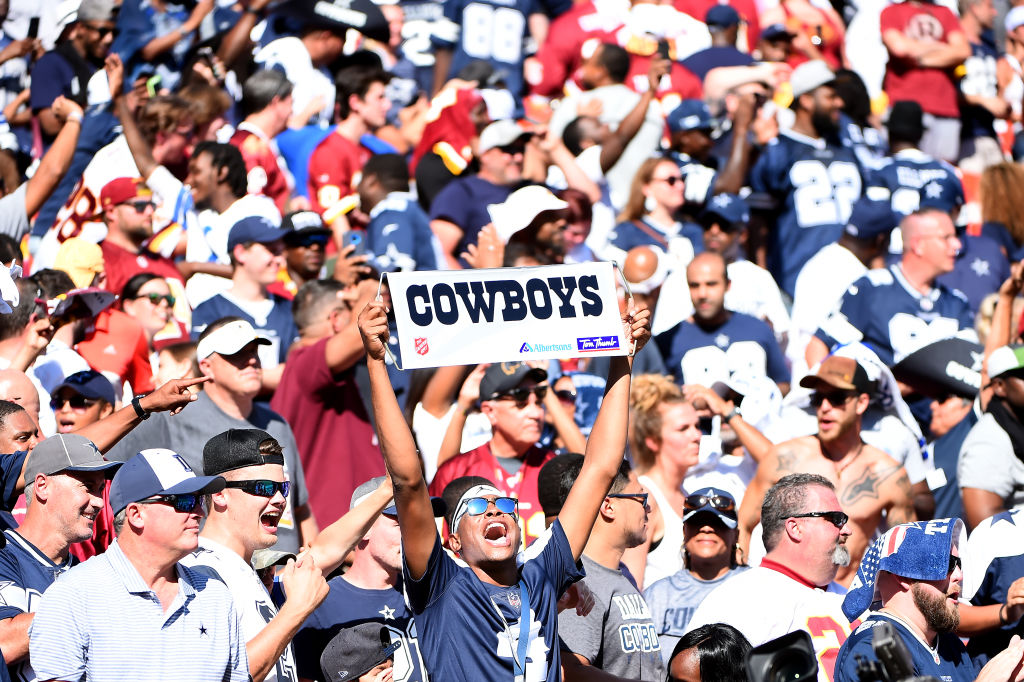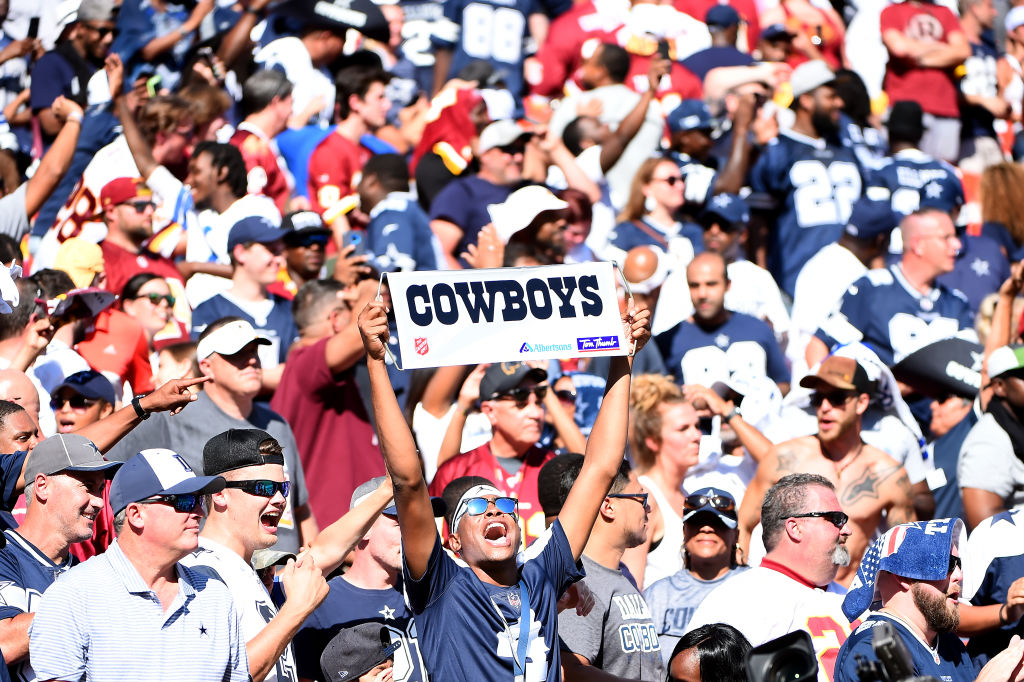 Possibly the best Cowboys team of the Jason Garrett era was the team Dallas fielded in 2014. After an opening day loss to San Francisco, Dallas dominated the league and won the NFC East with a 12-4 record.
This was quarterback Tony Romo's last great season and it showed. Dallas had a top-5 offense and had won six of its last seven games entering the second round of the NFC playoffs.
The Cowboys fought hard in a 26-21 road loss to the Green Bay Packers. Cowboys fans still grimace at the thought of that game, which involved a controversial catch by star receiver Dez Bryant.
Officials famously ruled Bryant, who snagged a ball and fell down at Green Bay's 1-yard line, didn't complete the catch. Dallas failed to complete the comeback and lost.
Needless to say, plenty of hearts broke in the Dallas Cowboys fandom. One Cowboys fan, who was in prison at the time, went even further with his pain.
A prison inmate sued the NFL for a whopping $88 billion
Terry Hendrix left no stone unturned in a handwritten lawsuit he filed against the NFL. Hendrix — who was serving time in a Colorado correctional facility for serving three different sentences ranging from five to 24 years, according to Westword — filed a complaint against the NFL and sought $88 billion.
That was a fitting number. Cowboys receiver Dez Bryant wore No. 88 at the time.
Hendrix named NFL Vice president of Officiating Dean Blandino, referee Gene Steratore, and Commissioner Roger Goodell in the complaint.
Hendrix filed the lawsuit on behalf of Dez Bryant, the entire 2014-15 offense (including the cheerleaders), every Dallas Cowboy fan and every person in or from the "Sovereign Republic of Texas."
"The Cowboys offense would have perfectly created an 'Autobahn' for [running back] DeMarco Murray to drive into the end zone for the score and victory."
Over five years after the lawsuit was filed, it went and has gone nowhere. Dallas made the playoffs in 2016 and 2018, but lost in the second round both years.