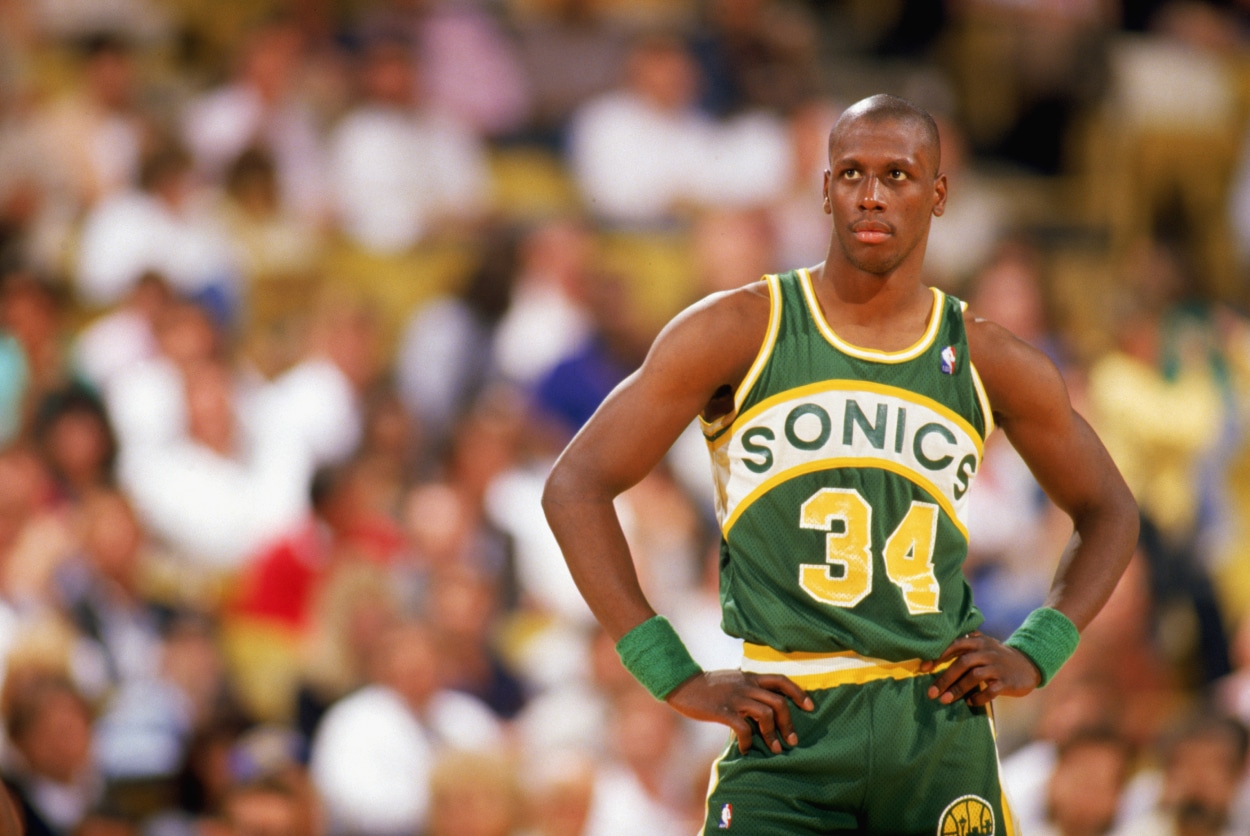 A Reaction From His Mother Pushed Xavier McDaniel to Guard Boston Celtics Star Larry Bird
Xavier McDaniel and Larry Bird had some serious battles on the NBA court.
We've all heard the stories about a trash-talking Larry Bird, The Boston Celtics legend was known for talking to his opponents and then backing it all up. There's a famous story when Bird told Seattle SuperSonics forward Xavier McDaniel exactly what he was going to do when he got the ball, with McDaniel guarding him with the game on the line. Bird scored on him just as he described.
We wanted to see if that story was true or if it gets more embellished with age. So, we went straight to McDaniel himself. He verified it was true, and it gets even better when he explains how his mother got involved.
Xavier McDaniel and Larry Bird always talked a lot on the court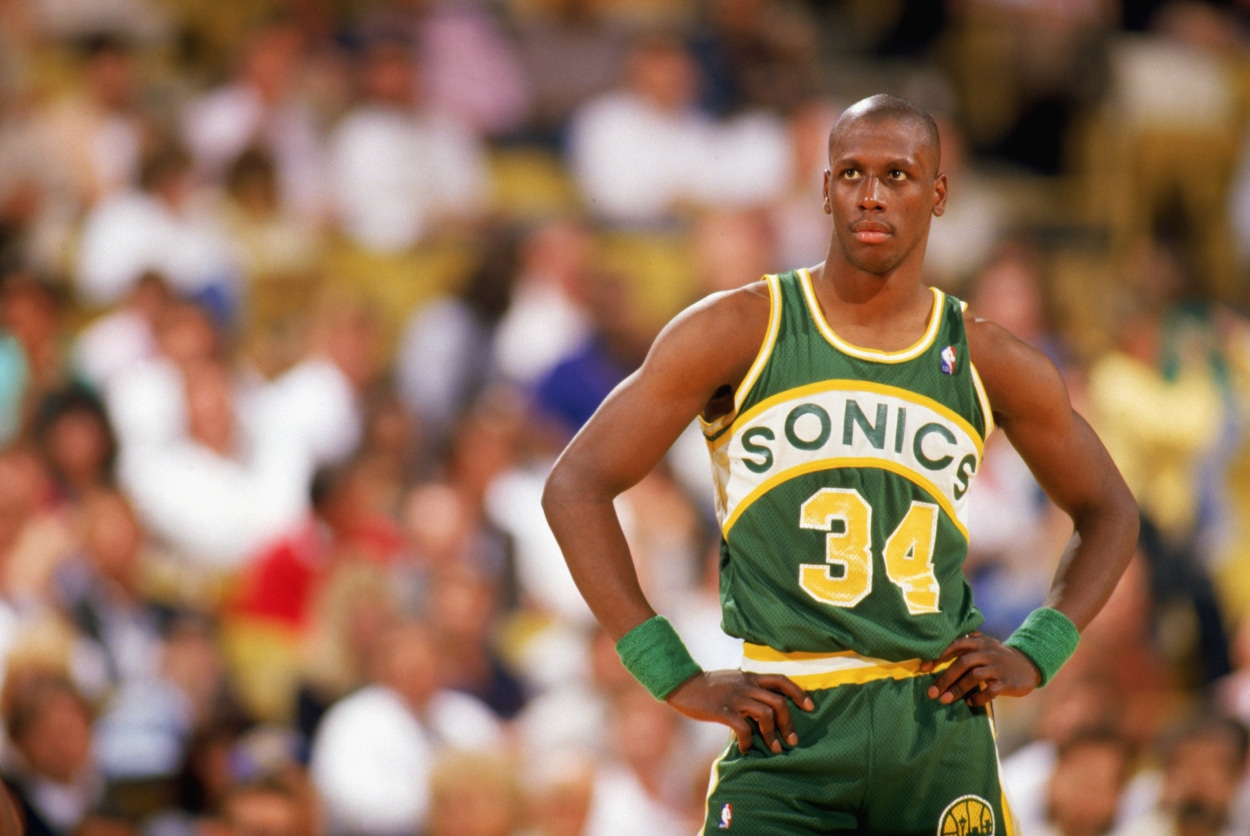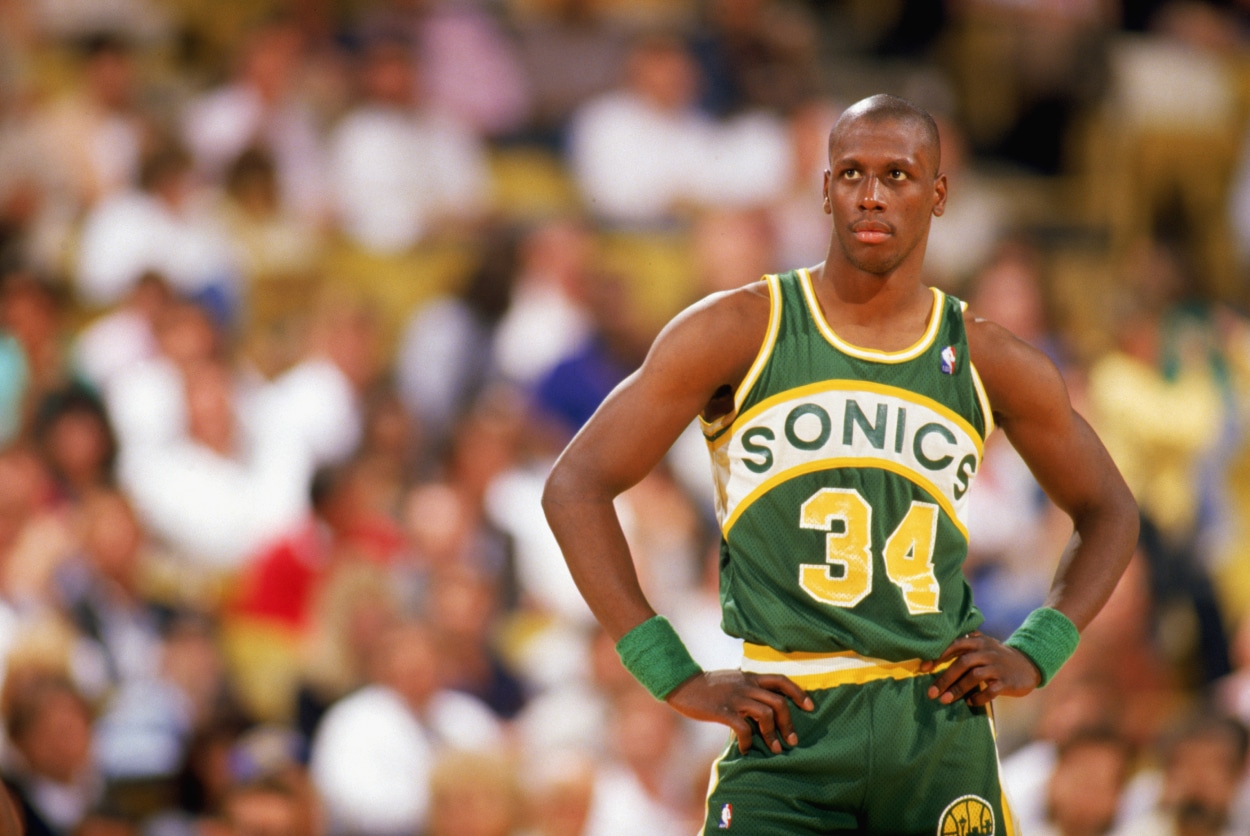 McDaniel was a star with the Sonics in the mid-1980s. Bird was a superstar with the Celtics throughout the decade. They had their verbal clashes on the court, always talking trash when they could.
McDaniel's game was physical. He wasn't going to let anyone push him around. Bird was finesse. He'd beat you in any way on the court — passing, shooting, rebounding — and he always found a way to make everyone around him better. When they squared off, however, there was just as much talking as dribbling.
"He talked s***," McDaniel told Sportscasting this week. "I remember my second year in the league we were going at it all night. You could see us talking. He hit a shot, like he said he would, and then looks at me and says, 'I didn't mean to leave time on the clock.' There was something like .9 seconds left. He was a s***-talking dude."
McDaniel played the latter part of his career in Boston. The Celtics signed him the year Bird retired from the league. McDaniel said he wished he had the chance to play with Bird.
"I wish he had one more year," McDaniel said. "You can't help but learn from a guy like that. Unfortunately, we didn't play together."
McDaniel said his mother let him hear it after a Bird performance
That McDaniel vs. Bird story is a classic, and it has stuck around for years. McDaniel remembered another time when Bird lit up the Sonics, and McDaniel got an earful — from his mother.
"Bird had something like 42 (points) and 15 (rebounds), astronomical," McDaniel said. "When I got home, my mama said, 'Everyone said Bird tore your ass up.' I'm like, I didn't even guard him the whole time.
"My mama didn't go to many games, but she heard it from her friends. The next time we played them, before the game (head coach), Bernie Bickerstaff says, 'OK, Derek (McKey), you got Bird. X, you're on Kevin McHale.'
"I'm like, 'No, no. I want Bird.' Bernie just looks at me. I said, 'When your mama tells you you got your ass torn up, you make sure it doesn't happen again.' I had one of my better defensive games that night."
McDaniel spent 12 years in the NBA, including the first six in Seattle. He said he'd love to see the NBA return to the city.
"I'd love to see a team there," he said. "They have loyal fans there. Even on our worst day, we'd have 9,000 in a 15,000-seat arena. "It hurts that they don't have a team. I loved the city, and I stayed there for a while after I stopped playing. I'd love to see them come back and be the SuperSonics again."