A Shattered Terry Bradshaw Nearly Left the NFL Before His 4 Super Bowl Wins
No list of the greatest quarterbacks of all time would be complete without Terry Bradshaw. Now known as the long-time co-host of Fox NFL Sunday, he once led his Pittsburgh Steelers to four Super Bowl wins. Bradshaw earned two Super Bowl MVP awards and many other accolades in his Hall of Fame career.
What most football fans don't know, however, is that Bradshaw nearly dropped out of the NFL without winning a championship. In 1974, the then-26-year-old hit his low point, facing rumors that he might leave the NFL for the newly founded World Football league. Let's look back at that crucial turning point in Bradshaw's career.
Early years in the NFL
The Steelers drafted Bradshaw with the No. 1 pick in the 1970 NFL Draft. After sharing lead quarterback duties with Terry Hanratty in his rookie season, Bradshaw took over as a full-time starter in his second year. His play in those early seasons was erratic, at best. He completed 54.5% of his passes in 1971, only to see that number drop to 47.7% the following season.  
Bradshaw also threw a troubling number of interceptions, racking up 73 in his first four seasons. At the same time, the QB showed flashes of greatness. Perhaps the best example came in the AFC Divisional playoffs against the Oakland Raiders, when Bradshaw threw the now-legendary Immaculate Reception pass to Franco Harris.
Terry Bradshaw nearly leaves the NFL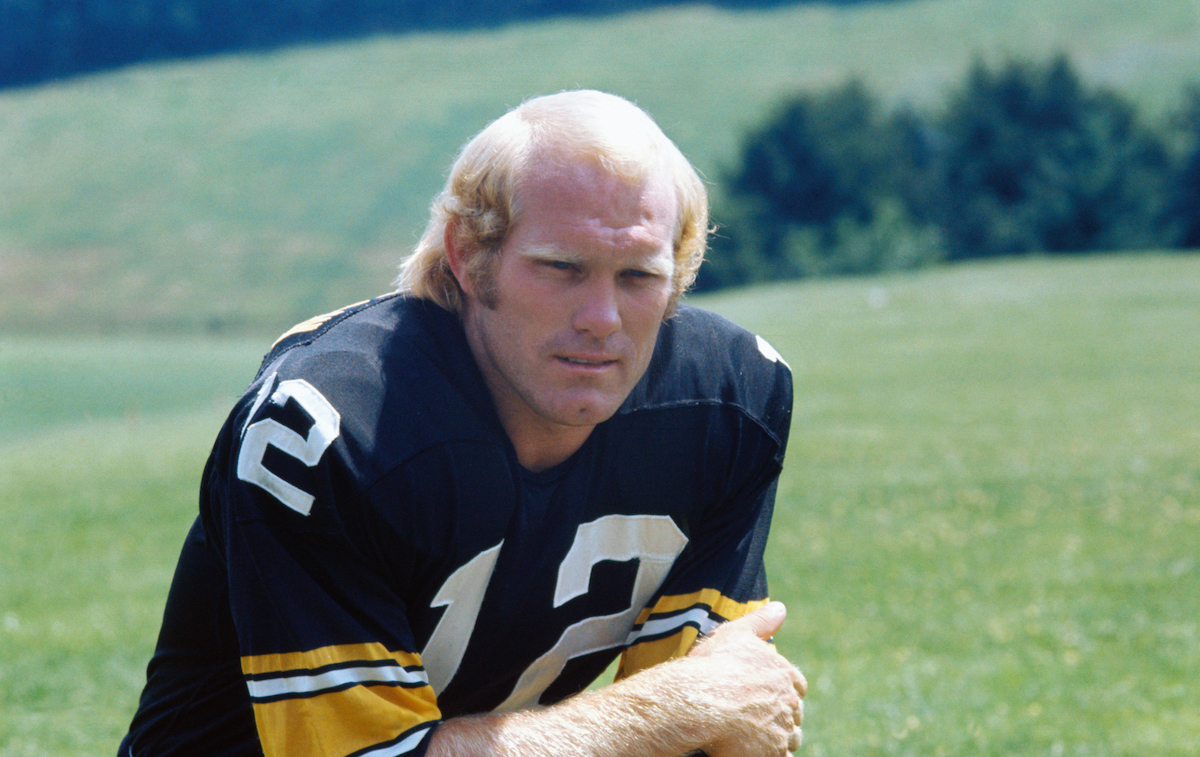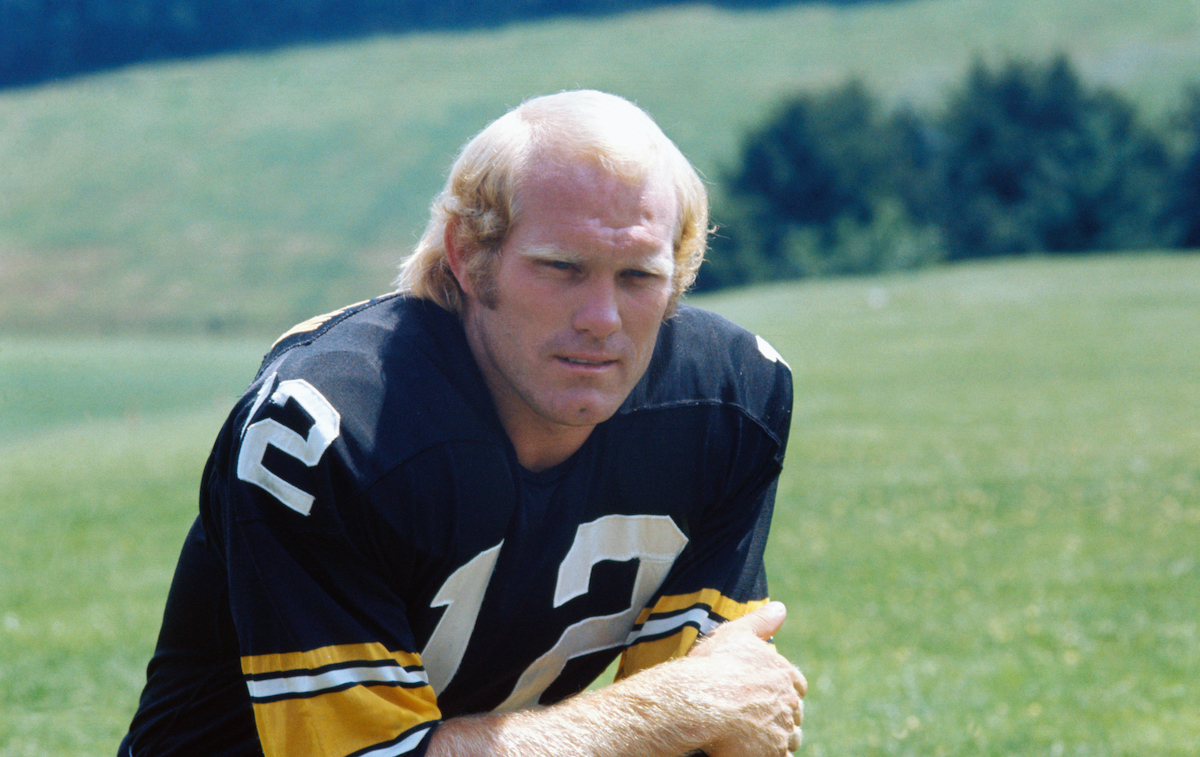 Bradshaw's low point came in the 1974 season, his fifth year in the league. At that point, despite remaining a promising talent, Bradshaw still hadn't achieved any notable breakthroughs as a player. Meanwhile, he had gone through a lot of personal turmoil recently, including a divorce from his first wife Melissa Babish, a former Miss Teenage America.
Around that time, Bradshaw also experienced some unsettling physical deterioration — at least on a superficial level. For one thing, he'd lost a number of teeth thanks to rough hits. He was also starting to go bald, despite being just 26. All of those factors seemed to take a toll on Bradshaw's play.
Bradshaw sat on the bench for the first six games of the season, replaced as the quarterback by Joe Gilliam. Bradshaw had simply been too inconsistent for coach Chuck Noll to fully trust. Rumors began to circulate that Bradshaw was considering leaving the league to try out the ultimately short-lived World Football League.
Bradshaw bounces back in a big way
Bradshaw didn't end up leaving the NFL or the Steelers. Noll ended up giving Bradshaw back his job as the starting quarterback. More importantly, Bradshaw was finally ceded a more significant level of control over the Steelers' offense. On paper, Bradshaw's performance for the rest of the season isn't that impressive: he completed just 45.3% of his passes and threw only seven touchdowns.
More importantly, however, Bradshaw led the Steelers to a 6-2 conclusion to the season. But he stepped up his performance in a big way during the 1974 postseason. Bradshaw's touchdown pass to Lynn Swann in the fourth quarter of the AFC Championship Game ensured the Steelers a place in that year's Super Bowl. The Steelers captured the title after beating the Minnesota Vikings in a hard-fought 16-6 game.
Winning that championship proved a turning point for Bradshaw, whose play improved significantly in following seasons. Ultimately, he led the Steelers to seven more AFC Championships and three more Super Bowl victories. By the time his career came to an end after the 1983 season, Bradshaw had established himself as one of the greatest all-time Steelers and one of the winningest quarterbacks ever to play the game.