A Sports Doctor Is Convinced Zion Williamson's Best Days Are Behind Him Already
The Pelicans took Zion Williamson with the top pick in the 2019 NBA draft, but he has missed a lot of time since then due to injury. That was one of the knocks against Williamson leading into the draft, with people worried that his body would not hold up to the grind of playing in the NBA.
A notable sports doctor recently raised his own concerns, in an article by The Athletic, about the situation, saying that he believes Williamson's best days are behind him — at 20 years old. That must be concerning for a New Orleans team that used the No. 1 pick on him just a year ago.
Zion Williamson's NBA career so far
RELATED: Zion Williamson Is Growing Frustrated With Pelicans
Williamson was impressive in his only season at Duke, averaging more than 22 points per game, to become the top pick in his draft class. But he tore his meniscus during a preseason game in his rookie season, which sidelined him for much of the first half of the 2019-20 season.
He finally made his debut for the Pelicans on January 22, scoring 22 points and grabbing seven rebounds in 18 minutes. In his first 23 games, he's averaging 22.4 points, 6.2 rebounds, and 2.1 assists per game.
Concerns about Zion Williamson's body
RELATED: What Convinced Zion Williamson To Declare For 2019 NBA Draft
Since Williamson was at Duke, people have worried that he wouldn't have a long professional career because his body would shut down on him. At 6'6″ and 285 pounds, that's a big frame to be running down the court for 82 games each season.
The Athletic described Williamson as being "built like a tank with flubber wheels." His production so far shows that Williamson can make it in the league, but it comes down to the saying that for an athlete perhaps the greatest ability is reliability.
If Williamson keeps getting injured and the team can't rely on him day in and day out, he isn't benefiting the Pelicans as much as he could based solely on his basketball skills. 
Bleacher Report noted that "weight could be an inherent factor" in his injury; there is just one player in the NBA heavier than him. Pelicans executive David Griffin denied that, saying "the notion that [the injury] happened because Zion is in poor condition is asinine," and the team better hope he's right about that.
If Williamson's weight and conditioning is a danger to his career, the Pelicans will need to recognize that and get to work trying to correct that before it becomes too late for Williamson to become less injury-prone.
A sports doctor expresses his concerns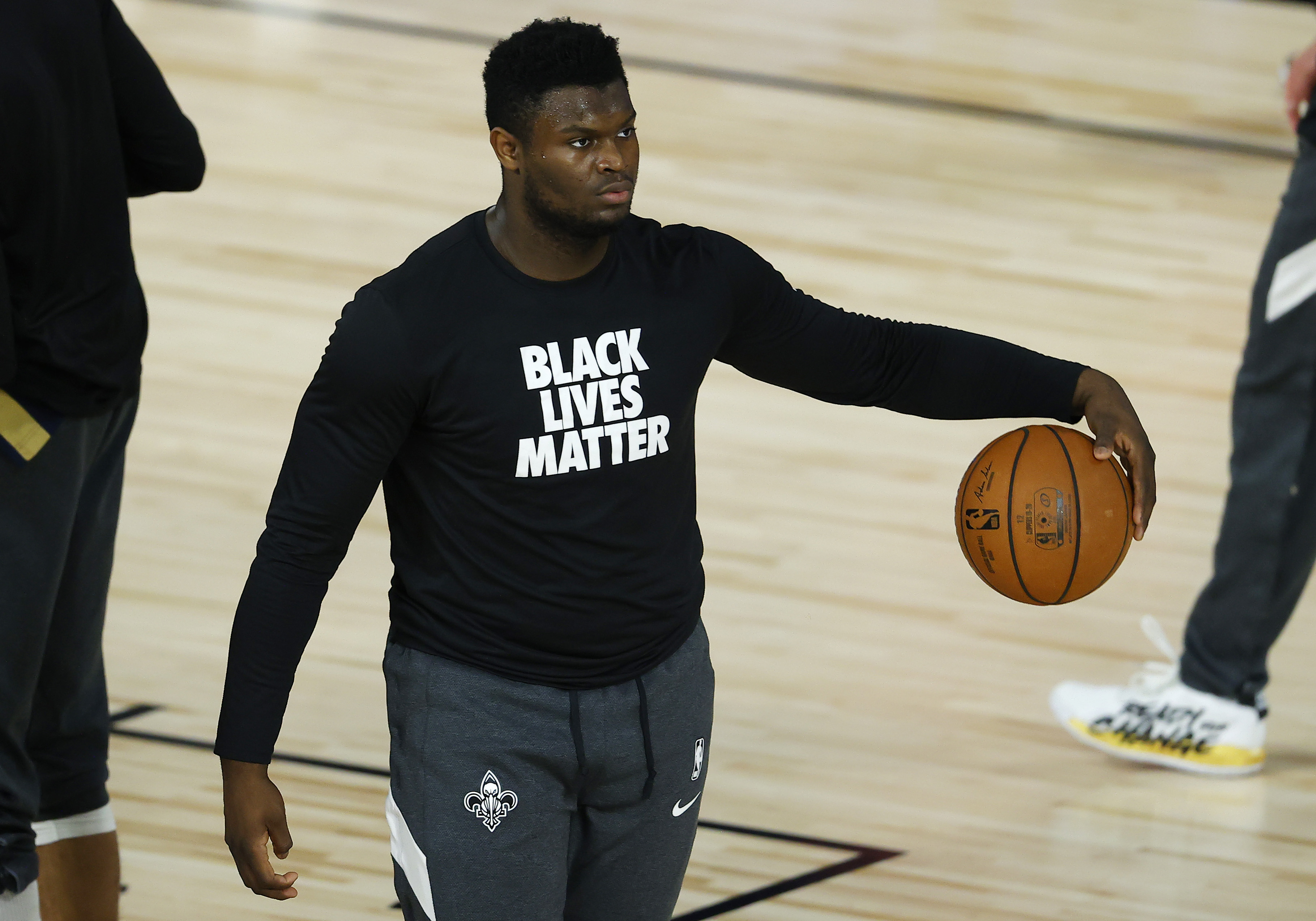 Dr. Brain Sutterer, a sports-focused physician with a YouTube following, says Williamson "is in a race against his own body." He notes a "profound" difference between Williamson's highlights from Duke compared to now, saying he believes the top pick's "athleticism and conditioning have regressed substantially. He's less explosive, less conditioned, slower on defense."
Williamson also has the meniscus tear on his medical records already, and the doctor believes Williamson is "trying to reverse a career trajectory that by the Pelicans' own admission is worrisome as evidenced by his 'reprogramming' and scrutinized minutes." What also worries Dr. Sutterer is the fact that people don't seem to want to acknowledge the concerning signs of Williamson's health and conditioning.
Dr. Sutterer raised the question of whether Williamson will be able to reverse course before he becomes limited by more significant injuries and fitness concerns, which could threaten the race. The sports doctor even went so far as to say that he believes Williamson "is losing the race."
Even noted hot take artist Stephen A. Smith seems to be on the same page as Dr. Sutterer, noting that Williamson has been hurt at every level of basketball since high school.
All stats courtesy of Basketball Reference