A Yankees Bobblehead Sold for $60,000, So Hold Onto Those Promotional Giveaways
MLB teams have giveaways to entice people to come to their stadiums. With 81 home games in a season, it's hard to draw tens of thousands of people every night, especially during the week. Common promotional items include shirts, hats, and backpacks. But perhaps the most popular giveaway item is a bobblehead.
Many fans like to collect the figures, and most teams tend to give bobbleheads out a few times a year.  The resale value can sometimes exceed $100 if it's particularly desirable or rare. In some cases, bobbleheads can go for a lot more than that.
The history of MLB bobbleheads
Bobbleheads probably date farther back than you think. The earliest known record of such a figure was in the 1842 short story The Overcoat. They started to pop up in American sports in the early 1900s as a novelty item, and it wasn't until the 1960s that they grew in popularity, thanks to MLB. Interest in the collectibles started to wane after the 1970s, but it picked up again in the late '90s thanks in large part to a Willie Mays bobblehead giveaway that the Giants had in 1999 to celebrate Candlestick Park's 40th anniversary. Since then, bobblehead giveaways have become a common event at baseball stadiums and other sports venues across the country. Bobbleheads are so popular that they even have their own Hall of Fame and Museum in Milwaukee.
The most valuable bobblehead ever sold?
You might be surprised by how much money a bobblehead can sell for. Forbes details a bobblehead that sold for $59,750 through Heritage Auctions. The piece was a 1961 Yankees bobbing head doll that, at 14 inches, was oversized and significantly bigger than typical bobbleheads. Heritage consignment director Jonathan Scheier said the auction house was "surprised" by the high bid, but collectors "understood the offering to be, quite possibly, a once-in-a-lifetime opportunity to own the Grail of the subgenre." Considering that, Scheier said the price "makes a lot of sense" in hindsight. One reason for that is because there are only two of those oversized figures that are known to still exist. Memorabilia dealer Ron Vitro says a comparable nodder, as bobbleheads are also known, sold for about $5,000 a decade earlier, and another subsequently sold privately for $30,000.
How to start an MLB bobblehead collection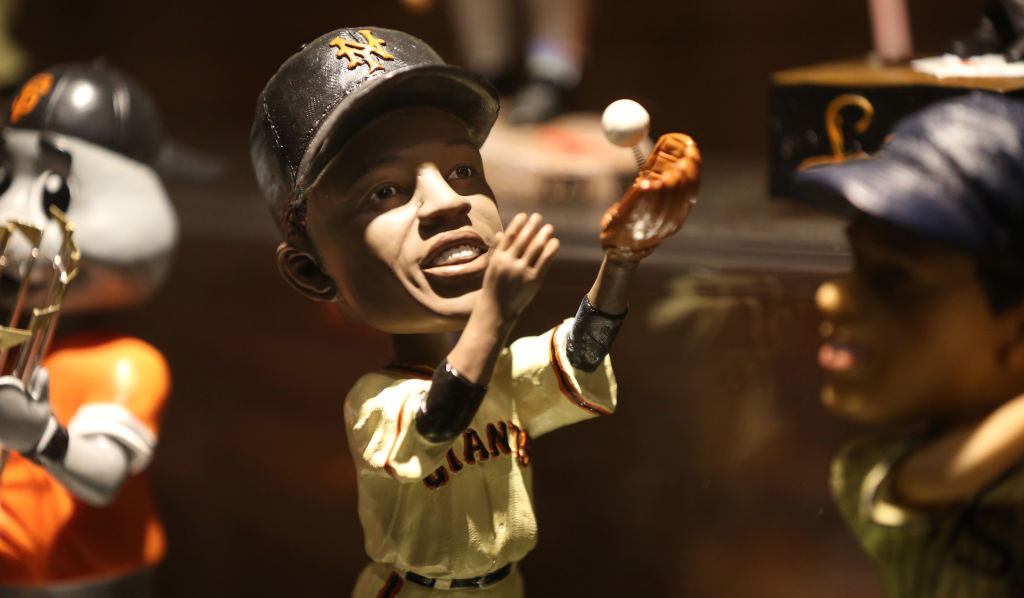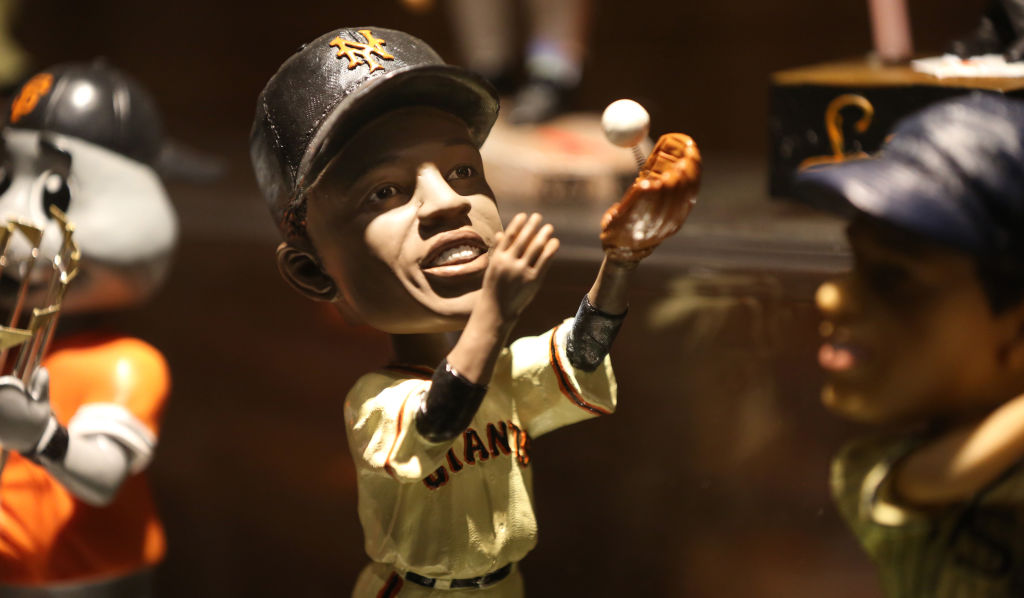 If you want to start a bobblehead collection, it's important to understand terms you'll come by when doing your research. Some of these include:
Retail: The nodder can be bought at traditional retail or online stores
SGA/SGB: The bobblehead was a stadium giveaway item and is likely only available to purchase through the secondary market, usually eBay
STH/ST: Bobbleheads that are available only to season ticket holders, making them even rarer than regular giveaway items.
NIB: The bobblehead is new in the box. This is important to look for if you want to keep your bobbleheads in pristine shape and/or maintain their resale value.
Popular MLB bobbleheads available now and Dan Haren's collection
There is always a large assortment of bobbleheads available on through various websites and auction houses. Some of the most expensive currently up for purchase on Collectors.com include:
An "extremely rare" figure of a jockey from the 1800s, with a listed price of just under $50,000
A life-size Kris Bryant bobblehead listed for $15,000
A rare vintage Steelers nodder from 1962
Former major leaguer Dan Haren has started selling bobbleheads from his personal collection of 300, with the proceeds from the auction going to families impacted by the coronavirus pandemic. Each one to date has sold for at least $300, with a Clayton Kershaw bobble fetching $1,000.