NFL: Aaron Colvin's 1 bad Game Gets Him Dropped by Texans
The Houston Texans and New Orleans Saints played one of the very best games of the 2019 NFL season's first week. It was a wild affair with lots of big plays, scoring, and a crazy finish that saw multiple lead changes in the final minutes. While the game was surely entertaining, one player, Texans' cornerback Aaron Colvin, didn't remember the game as fondly. He was released after it ended. So why was Colvin released, and what impact will that have on the Colvin's career?

Aaron Colvin's very bad day
The Saints won the season's first Monday Night Football game, 30-28. Yahoo Sports reported that Colvin was booted afterward:

"The Texans released Colvin on Tuesday, according to ESPN and NFL Network, less than 24 hours after the Texans gave up 370 passing yards to Drew Brees and allowed the Saints to march downfield with 37 seconds remaining to set up Wil Lutz's game-winning 58-yard field goal. He was a backup cornerback with Houston."

What possible reason could the team have for cutting a player after one game? It was likely due to one critical missed play. Before Lutz attempted his field goal, Drew Brees threw a 41-yard completion to wide receiver Ted Ginn. Colvin was covering Ginn and was playing "off" coverage, according to Yahoo. While Houston's coaching staff later claimed they called this coverage, Colvin still received his release following the game.

Colvin didn't have a great game before that play, either. According to Pro Football Focus, Colvin let up eight receptions for 117 yards on nine targets. That included a touchdown. Brees had a 155.8 passer rating on plays in which he threw Colvin's way.

Colvin's contract with the Texans was very forgiving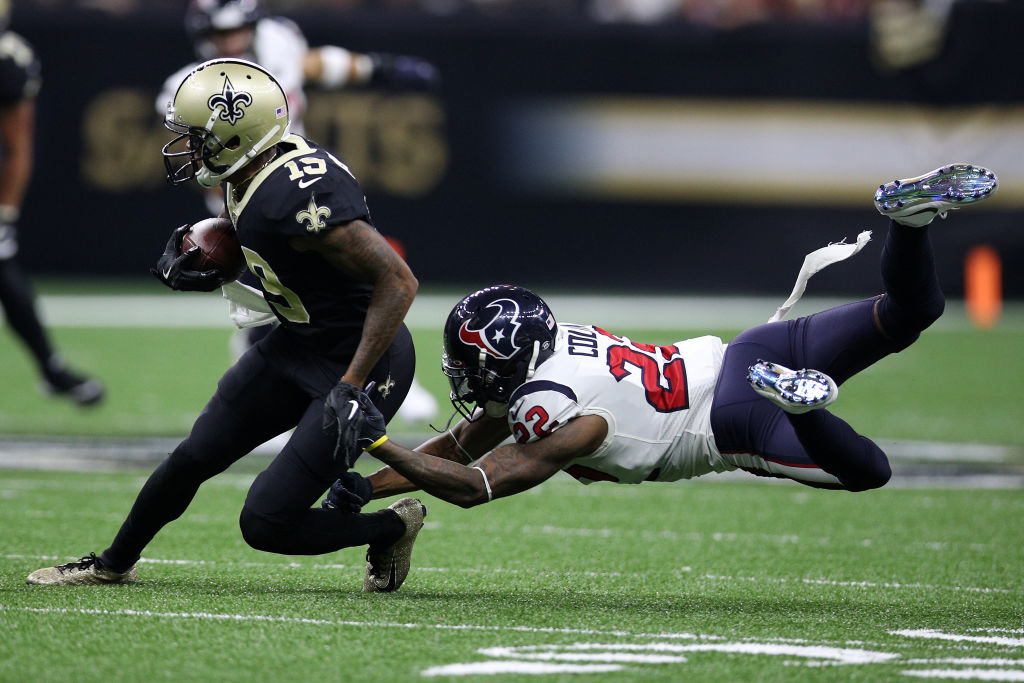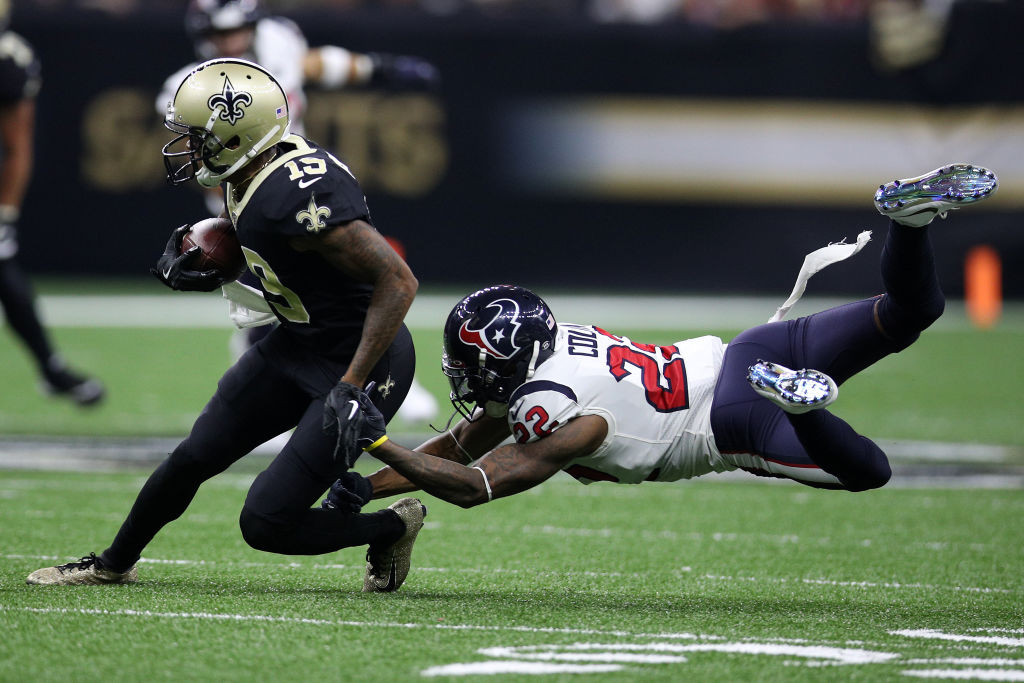 Cutting any player one game into a season is certainly a harsh move. It's also pretty rare for a player who just signed a sizable contract, as Colvin had. According to NFL Network reporter Ian Rapoport, the Texans release of Colvin comes during the first year of a brand new four year, $34 million deal. That included $7.5 million guaranteed this season, which the Texans will pay Colvin.

Colvin received almost all his guaranteed money this year via his salary, making $7.5 million in salary with a relatively minuscule $15,625 roster bonus.

While the play on Ginn hypothetically cost him nearly $30 million, a more positive interpretation for Colvin is that if he didn't play another down this season, he'd have essentially made $7.5 million to play one (unfortunately, not very good) game.

But was Colvin's bad game enough to keep the rest of the league from signing him?

Aaron Colvin landed on his feet
Colvin is in his sixth season in the NFL. He has 200 combined tackles, 15 passes defended, and four fumble recoveries with zero interceptions. He's never made a Pro Bowl, but he's shown himself as a capable player for the most part.

The cornerback will get another shot to redeem himself after week one's catastrophe. Colvin signed with the Washington Redskins following his release to help their struggling secondary. Colvin arrived not a moment too soon, either, as the Redskins secondary allowed 313 passing yards and three touchdowns to Carson Wentz in their Week 1 loss to the Philadelphia Eagles.

Colvin's story represents the NFL in a nutshell. It's a "win-now" league. Despite the Texans investing seemingly significant financial resources in the veteran cornerback, one bad game — and really, one terrible play — was enough to do him in. It shows how transient the league can be, and that it is above all else a business.